Realtors In Parkland Florida
The city of Parkland, Florida, is an ideal location for families who enjoy outdoor activities in the Florida sun. Any of the local real estate agents in Parkland FL can tell you that the community here is centered around the city's park-like character. Residential areas are spacious with an abundance of trees and green zones that are well maintained by the city. Situated in Miami's metropolitan area, the location could not be any more appealing, as realtors in Parkland FL, know from experience. Cities like West Boca Raton, Coral Springs, and Coconut Creek surround it, with the Everglades giving Parkland, Florida, plenty of opportunities for natural adventurers. Family life is a central part of the sense of community here. Especially for families with children, finding other families to befriend is easy. As the city is among the safest in the country, real estate agents in Parkland Florida, take advantage of this fact and are introducing new families to the community. This city is also known for its top schools. The local realtors in Parkland FL praise this academia-focused community to potential new residents. It's easy to see why raising a family in Parkland, Florida, is an ideal scenario because of its exceptional schools. The residents are kind, polite, and caring, both for their neighbors but also for their community. If you ever long for wonderful tree-lined pathways and a community that comes together in troubled times, you should give Parkland a sneak peek. This safe Fort Lauderdale suburb is ready to welcome new families through the helpful community of real estate agents in Parkland FL. The city will spark your curiosity, and we try to satisfy it below. For more information, don't hesitate to contact the local real estate brokers and agents. Real estate agents in Parkland FL. are ready to provide you some inside knowledge about the city that they represent.
Top Realtors in Parkland, FL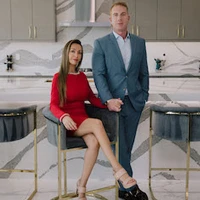 Inmobiliata, Llc
848 Brickell Av. Suite 310, Miami 33131
1-561-870-3436
REAL ESTATE AGENT IN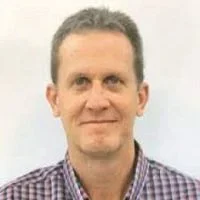 United Realty Group Inc
6991 N State Rd 7, 1st Floor, Parkland 33073
1-954-263-4129
REAL ESTATE AGENT IN

Please wait ...
Local real estate agents in Parkland FL
Cities near Parkland FL, covered by our local realtors
Depending on what you're looking for when you move to another city, realtors in Parkland FL, are ready to promote their city whenever you are. Aside from its fantastic location, great outdoor activities, and ideal family-life environment, there are more reasons to make Parkland, FL, your new home.
Parkland, Florida's Economic Incentive
The population of Parkland stands at 24,000 residents with the last census. Gender demographics are evenly split with average age settling in the mid-30s. We'll cover incomes next, but know that every appealing and inviting factor in this city comes at a cost. This Florida enclave is filled with high income earning households. Job opportunities and the vast array of amenities also contribute to the appeal of the city. With a median household income of $150,000 and a predominant 93% white-collar workforce, Parkland, Florida's quality of life makes it perfect for millennials who want to settle down.
To understand the city's economic health, real estate agents in Parkland FL know to look at new residential developments' construction rate. Overall the housing market is relatively new, with over 56% being built since 2000 and around 41% between 1970 and 1999. A very small percentage of the properties in Parkland, Florida are older, and the homes' quality is evident.
However, one thing to keep in mind is that the cost of living can be higher on the spectrum. However, looking at the school system, safety ratings, location, and job opportunities, realtors in Parkland FL, are sure to tell you that it's worth it.
Real Estate Market in Parkland, Florida
The homeownership rate is also high, and realtors in Parkland FL, are very much aware of this fact. With over 84% of homes owned by Parkland residents, the higher home prices don't deter people from investing in real estate. As a suburb, the vast majority of homes are single-family houses giving way to the suburban American dream with the white picket fence and peaceful streets.
The dedication that realtors in Parkland FL, have to home-buyers is one factor that decreases the number of days a listing spends on the market. Over 35,000 Floridians call Parkland their home and it the welcoming feeling you get when you walk around the residential areas brings your suburban dream to life. It doesn't get any better than this.
This affluent area has home values of nearly $655,000 darting the landscape. For pristine land and property opportunities in the state of Florida, consider this well-kept secret. With a forecasted appreciation of 10% in the next year alone and real estate agents in Parkland FL share this opportunity with investors. The real estate market is hot, and the area will only develop further. Parkland, Florida is a good investment opportunity for any house-flipper or real estate investor.
Things to do in the city of Parkland
In Parkland, communities share 13 square miles of mixed-use between farms, neighborhoods, sub-divisions, and equestrian ranches. If you're looking to buy a home in South Florida's quiet and peaceful locations, this may be your place. Parkland is considered a sleepy town despite its locale to major metropolitan areas such as Fort Lauderdale and Boca Raton. Outdoor activities include options with Florida's Gold Coast to the east via Sawgrass Expressway. The national wildlife treasure Everglades is to the West where sanctioned hunting is acceptable at certain times of the year. Golfing venues in Parkland have their own prestigious namesake golf and country club or nearby Heron Bay Golf Club.
The waterfront of Parkland, Florida, adds even more appeal to the city. The number of waterfront activities available surpasses most cities near the ocean as the Everglades gives way to marine life and a biodiversity that enraptured visitors and locals alike. Dolphins, starfish, turtles, and many more aquatic creatures will charm you on your first trip into their underwater world. Something real estate agents in Parkland FL suggest for potential new residents: Start your new chapter with the perfect cup of coffee, a masterpiece, at Carmela Coffee Company.
As natural beauty comes to mind, realtors in Parkland FL, could talk for hours about the breathtaking views available in the city. From the Tall Cypress Natural Area to the Burt Aaronson South County Regional Park, this small city will steal your heart instantaneously. A bit of adventure never hurt anybody, but just to be sure, you can take a guided tour and be as safe as possible. Just don't follow the alligators, no matter how charming they might be. Keep track of your fingers and toes as you sail through ponds and canals of these shaded natural habitats.
For indoorsy excitement or a man-made alternative outdoor experience, there are countless pristine golf courses at your disposal, the Axe throwing Society if you want to blow off some steam, and various other options. The outdoors aren't the only breathtaking places to visit. The culinary delicacies will keep you busy enough and plenty satiated whenever you feel like treating yourself to a night out.
If you're seeking a more exciting way of life and want to raise your children in a safe and nurturing environment, Parkland, Florida, is the perfect place for you. Browse the selection of real estate agents in Parkland FL, above, and get ready to upgrade your life. Any realtor will ensure that your family's goals and dreams are the main focus during the search for your ideal home.
Zipcodes covered by realtors in Parkland Florida
Real Estate Advice and Tips