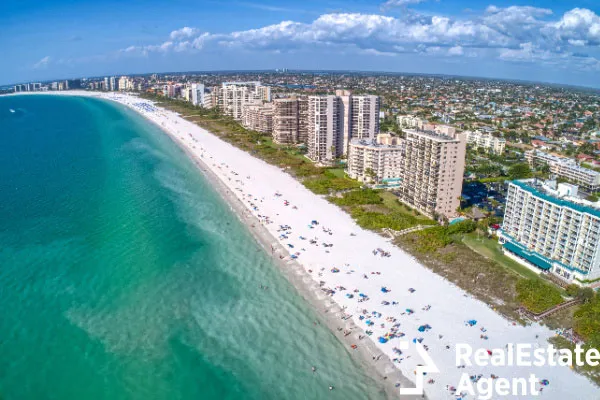 Welcome to the sultry shores of the Sunshine State's sparkling gem, the enchanting city of Marco Island, Florida! This beautiful gem is nestled amidst the pristine beauty of the Gulf of Mexico. This tropical oasis beckons with its irresistible charm. It promises an extraordinary experience to all who dare to indulge in its delights. As the epitome of coastal living, Marco Island sets the bar high for sun-soaked adventures. This is one of the best places to visit in Florida. It has vibrant communities, and a lifestyle that seem too good to be true. So, fasten your seatbelts and prepare to embark on an exhilarating journey through the captivating tapestry of living in Marco Island—where paradise is not a dream but an everyday reality.
Facts about Marco Island, Florida
First things first, let's talk about the "city" of Marco Island. Now, when we say "city," we're not talking about a bustling metropolis with skyscrapers and traffic jams. No, no, my friend. Marco Island is a charming little slice of paradise. Here palm trees outnumber people. The biggest traffic concern is a passing manatee causing a slow-down on the waterways.
Living in Marco Island means having access to over 100 miles of water canals. This is perfect for all you water-loving folks out there. Forget about driveways. Here, you'll be more concerned about docking your boat than parking your car. It's a city where pontoon parties and kayak excursions are the season's social events. Forget the neighborhood block party - here, we have the "canal crawl"!
Now, let's talk about the wildlife in the city of Marco Island. Prepare to coexist with wild and wacky neighbors. This includes dolphins, manatees, and a variety of bird species. In fact, Marco Island is a bird lover's paradise. You'll see pelicans strolling along the shoreline. Seagulls swooping in to steal your picnic lunch, and herons posing for selfies with the tourists. The birds are practically celebrities here.
Did you know that the city of Marco Island is actually the largest of Florida's Ten Thousand Islands? Yes, you read that right. And it's also recognized as one of the most affluent communities in the country. Did you know that the island's population is outnumbered by the island's gopher tortoise population? That's right, folks, these slow-moving, burrowing reptiles have got us beat. But, just because animals outnumber humans, that doesn't mean it's an unsafe city. Marco Island, is considered one of the safest cities in Florida, and also, one of the cleanest. Talking about the perfect place to live, huh?
Marco Island is not only a playground for manatees but also for the rich and famous. This exclusive island is home to opulent mansions and luxurious estates owned by some of the wealthiest individuals in the world. So, while you're busy admiring the gentle sea cows, don't forget to keep an eye out for any Hollywood stars sipping martinis on their yacht.
Living in Marco Island also means embracing the laid-back island lifestyle. Time operates on "island time," which is a term we use to explain why everything moves at a pace. Need a coffee fix? Don't worry; the barista is enjoying a morning swim before they whip up your latte. Rushing isn't in our vocabulary, but relaxation is.
And if you're a seafood fan, boy, are you in for a treat in the city of Marco Island. With plenty of fresh catches from the Gulf of Mexico, you'll have more fish options than you can shake a fishing rod at. From succulent shrimp to flaky grouper, our seafood is so good you'll be tempted to hug a fisherman out of sheer gratitude. You can do that because the city of Marco Island, FL, is generally considered a safe place to live and visit.
Move over, Stonehenge! Marco Island has its very own mystical stone circle known as "The Marco Island Stonehenge." Located on a private property, these mysterious rock formations have sparked countless debates and speculation among locals and visitors alike. Whether you believe in ancient rituals or enjoy a good head-scratching mystery, it's worth pondering the enigma of the Marco Island Stonehenge.
Now, we can't forget about the spectacular sunsets on Marco Island. Picture this: you're sitting on the beach, toes in the sand, sipping a tropical drink, and watching the sky transform into a breathtaking kaleidoscope of colors. It's the kind of view that makes you forget about the stresses of daily life and contemplate ditching your career to become a professional sunset chaser.
What to do on Marco Island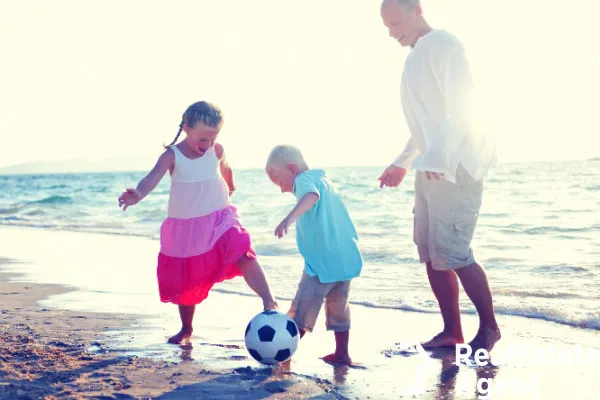 Living here includes a lot of things to do in Marco Island. Beginning with the ultimate beach experience. Start your day with a stroll along the pristine shores, where the sand feels like silk beneath your toes. But, what is Marco Island known for? The city of Marco Island boasts some of the most breathtaking beaches in all of Florida, and you'll soon realize that "beach bum" is a coveted title around here.
Once you've had your fill of sandy adventures, diving into the sparkling turquoise waters is all you need. Grab a paddleboard or a kayak and explore the intricate waterways that surround the island. Glide through the mangrove forests and marvel at the vibrant marine life that calls this place home. Living in Marco Island means having your own personal water playground at your doorstep. Now, let's talk about fishing – an integral part of the Marco Island experience. With its prime location on the Gulf of Mexico, this city is a fishing enthusiast's dream come true. Head out on a deep-sea fishing expedition and try your luck at reeling in a trophy-worthy catch. Whether you're a seasoned angler or a beginner with a fishing pole, the waters of Marco Island are teeming with fishing possibilities. Living on Marco Island also means exploring the vast wonders of the Everglades. Just a short trip away from the city, this unique ecosystem offers an abundance of wildlife and breathtaking natural beauty. Hop on an airboat and venture through the winding mangrove tunnels, keeping your eyes peeled for alligators sunning themselves on the banks. It's a thrilling adventure that will make you appreciate the untamed side of Florida.
If you're seeking a change of pace, take a break from the outdoor adventures and immerse yourself in the city's vibrant arts scene. Marco Island is home to many galleries and art centers showcasing the talents of local artists. Stroll through the colorful exhibits and let your creative side flourish as you appreciate the diverse array of artwork. And when hunger strikes, living in Marco Island means treating your taste buds to a culinary journey like no other. Indulge in fresh seafood delicacies at the waterfront restaurants, where the catch of the day is the star of the show. From succulent shrimp to mouthwatering grouper, each bite will transport you to seafood heaven.
The real estate market in Marco Island, Florida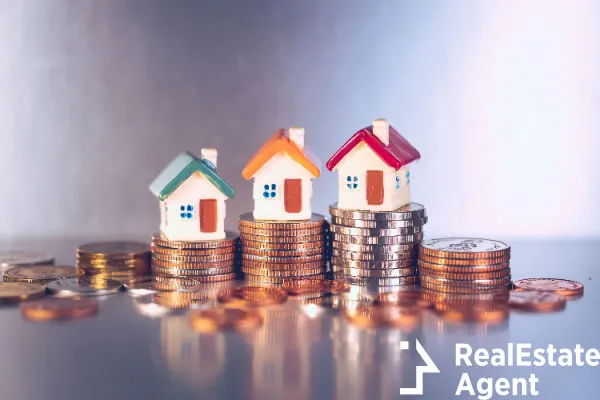 Living in Marco Island is like living on a postcard that has come to life. With its pristine beaches, crystal-clear waters, and laid-back atmosphere, it's no wonder this island gem is a sought-after destination for both vacationers and homebuyers. The city of Marco Island is a place where relaxation and luxury blend, creating a haven for those who appreciate the finer things in life – and the real estate market reflects that. For those seeking a slice of paradise to call their own, Marco Island offers a plethora of options. Whether you desire a luxurious waterfront mansion with panoramic views of the Gulf, a charming beachfront cottage where the sound of the waves lulls you to sleep, or a stylish condo with all the amenities at your fingertips, the real estate agents in Marco Island FL are ready to help you find your dream home, because this is one of the best places to live in Florida.
These real estate agents are more than experts in property; they are the gatekeepers to Marco Island's hidden gems. They have an intimate knowledge of the local market, the best neighborhoods, and the properties that will make your heart skip a beat. With their guidance, you can navigate the competitive landscape, secure the best deals, and bask in the satisfaction of owning a piece of this tropical paradise. But be warned, dear homebuyer – living in Marco Island is not without its challenges. The demand for property here is as fierce as a Florida alligator, and the competition can be as intense as a summer storm. You'll need to be armed with wit, determination, and a keen eye for opportunity to seize the home of your dreams. The real estate agents in Marco Island will be your trusted allies in this adventure, helping you navigate the market's twists and turns like seasoned captains.
But, don't let the challenges deter you. The rewards of living in Marco Island are worth every ounce of effort. Imagine waking up to breathtaking sunrises, spending lazy afternoons strolling along the beach collecting seashells, and indulging in the freshest seafood while the ocean breeze caresses your face. Living by the ocean here, feels like a vacation, and home becomes a sanctuary.
Conclusion
In conclusion, the city of Marco Island, Florida, is where dreams of beachside living come true. With its idyllic location, vibrant community, and stunning real estate options, it's a destination that embodies the perfect marriage of paradise and property. Living in Marco Island is like being on a perpetual vacation, where the sun-kissed shores and turquoise waters serve as a backdrop to everyday life. It's a place where flip-flops are the footwear of choice, and stress is left at the mainland's door. From morning strolls along the shoreline to evenings filled with fresh seafood and breathtaking sunsets, this city offers a relaxed and rejuvenating lifestyle.
When it comes to real estate, Marco Island stands as a shining example of luxury and opportunity. Its diverse range of properties caters to every taste and desire, whether you yearn for a palatial waterfront estate or a cozy beachfront retreat. The real estate agents in Marco Island are your guides, armed with the knowledge and expertise to help you navigate the market's tides and secure your dream abode. So, if you're ready to dip your toes into a world where tranquil waves meet pristine sand and every day feels like a holiday, living in Marco Island is your ticket to paradise. Embrace the city's charm, soak up the sun, and let the rhythm of the ocean guide you to a life filled with relaxation, adventure, and memories that will last a lifetime. In the city of Marco Island, Florida, life is a beach, and living is an art form. So, pack your sunscreen, leave your worries behind, and let this captivating city become your personal oasis. Welcome to a place where dreams come true and paradise becomes home. Welcome to the city of Marco Island, Florida – where life is better by the beach.