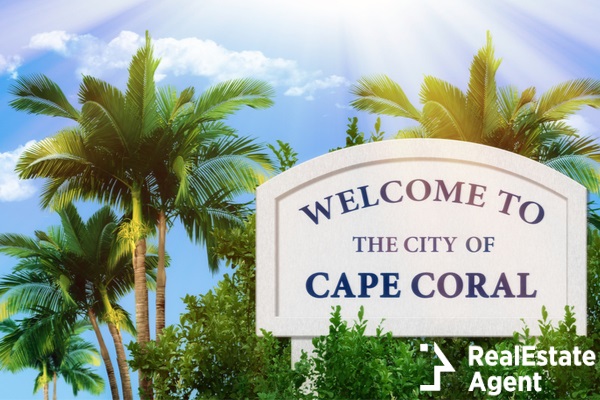 When people start talking about Florida they mostly focus on Orlando, Miami, maybe Naples or The Villages if they are focused on places to retire, but most overlook Cape Coral, FL. There are many reasons why people do this as it isn't a major city in Florida, but far more reasons why they shouldn't.
Located in Southwestern Florida, the city of Cape Coral, FL is a quiet community that perpetuates a comfortable, happy-go-lucky and peaceful atmosphere. Time runs slower here and you can see it in how the residents go about their day-to-day activities. There's no rush or stress to get from place A to place B as many use their boats as means of transportation. Now, what can be more relaxing than rowing a boat - or turning the engine on while going to grab a coffee or breakfast a few canals down the water? But let's see what attracts people to live in the lovely city of Cape Coral, FL.
Facts and history
The city of Cape Coral, FL had its beginnings as a master-planned community designed on land bought by the Rosen brothers back in 1957. They designed the canals (over 400 miles of canals), the still active Yacht Club Community, as well as the Country Club and Golf Course.
Once the first few houses were built, the demand skyrocketed as well as the prices. Some ways in which the prospective new owners would select their desired lot was by fleets of flights across the area and the buyer would drop sacks of flour on the desired lot. They even had to build a hotel so that the new owners could live there until their house would be finished. Everyone wanted a piece of the waterfront wonderland.
Planned community turned city
The idea of a retirement community came to life but it was, unfortunately, a short-lived existence as in 1970 Cape Coral, FL was incorporated as a city and the Rosen brothers dream was gone. Still, the newly incorporated city of Cape Coral continued to thrive and it keeps growing to this day.
As more and more people decided to trade big city life for the more peaceful life in Cape Coral, the population grew and it's currently estimated at 189,000. Sunny beaches and white sand beneath your feet still are great selling points for the city, as is the number of waterfront properties available on the Cape Coral housing market.
Demographics
The city of Cape Coral, FL became the 11th most populous city in Florida with a population density of over 1,700 residents per square mile. The city covers approximately 119 square miles but this encompasses the 13.5 square miles of water. While the city of Cape Coral, FL is still seen as a perfect location for retirement, the median age of the population is 46.9. As the influx of residents keeps growing, in the future it might even impact the diversity of the population which currently stands as follows:
Caucasian: 90.18%
African American: 5.00%
Asian: 1.69%
Other race: 1.54%
Two or more races: 1.39%
Native American: 0.16%
Native Hawaiian or Pacific Islander: 0.03%
Life in Waterfront Wonderland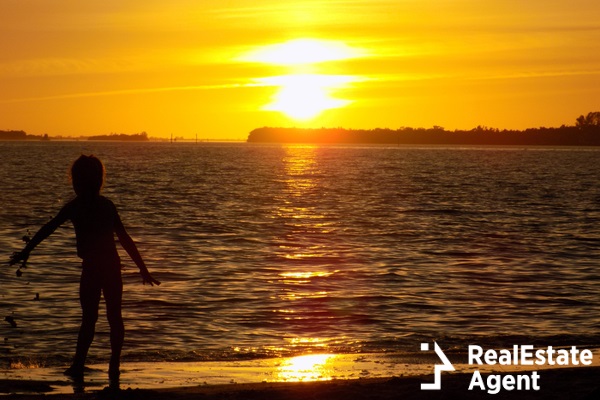 It's no wonder that the city of Cape Coral, FL is known as a waterfront wonderland. With 83% of the housing in the city being single-family houses, a big majority of these are waterfront properties. Many residents own boats and their own personal harbor making it easy to navigate the canals in order to get to their destination.
Pros of living in Cape Coral, FL
With how many people choose Cape Coral as a destination for retirement, relocation or relaxation, there must be something about this city. Let's see what we can discover if we take a closer look.
Water
The best part about living in the city of Cape Coral ,FL is that most water based activities are available. If you like swimming, fishing, jet skiing, kayaking or just lying on the beach then this master-planned city is perfect for you. With over 400 miles of canals to navigate you'll only have to worry about getting lost. There are more canals in Cape Coral than there are in Italy's Venice and that city has centuries of history working for it. Cape Coral turned 60 three years ago.
Bathing in the sun is a given commodity in Cape Coral, FL. You can settle for one of the beaches available in and around the city, a community pool, your own private pool or, why not, the Caloosahatchee River. A common situation for residents in the city is the fact that it's nearly impossible to not be oily and sandy while living there. That, however, sounds like a perpetual holiday so it can't be that bad. There are many fun things to do in Cape Coral, FL and not all revolve around water.
Weather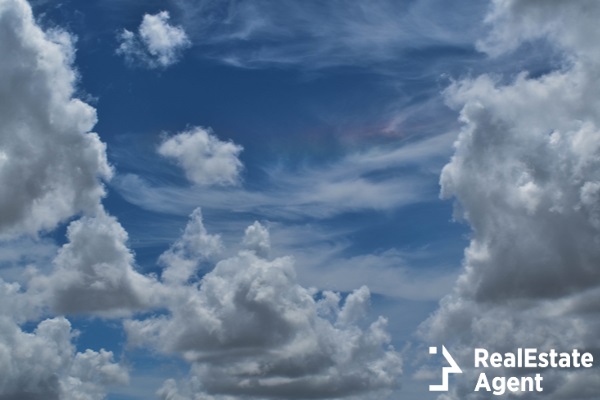 If you don't mind the sun all year round then Cape Coral weather is definitely a pro for you. The weather in Florida, also known as the sunshine state, is hot and sunny throughout the year. This is why so many people relocate to Florida, especially retirees. The city of Cape Coral benefits from the same climate and many snowbirds either come here to spend the winter, or invest in a property to have for their holidays.

The average temperature in the city of Cape Coral, FL is 84 degrees, with hot and humid summers (76-91 degrees) while winters are comfortable and windy (56-74 degrees). As temperatures can get smothering hot in the summer, many people avoid visiting around that time of the year or else keep their AC working 24/7.

Overall however, if you like the sun and can handle high temperatures then Cape Coral can be a great place to live.
Cost of living
Considering the fact that housing costs are the biggest influencer to cost of living, the price of homes matter to those looking to invest in the city. With a cost of living that is overall 4% lower than the national average, many people choose to invest in Cape Coral, FL real estate. A median home price here is $237,000, 15% lower than the national average and there are many affordable waterfront homes available so that you can also become a resident of this waterfront wonderland. With almost 7,000 units currently available on Zillow, you can get in touch with real estate agents in Cape Coral FL in order to begin your search for the perfect property for you and your family.
Another major influencer to cost of living is the cost of utilities. In regards to this, Cape Coral manages to fall behind the national average by 12%. This will keep your energy cost at about $147/month which is a big plus when you think about your AC working non-stop. Health care is also lower than the national average by 4% and it's very fortunate that it is when you take into consideration the number of retirees that call Cape Coral their home.
Lifestyle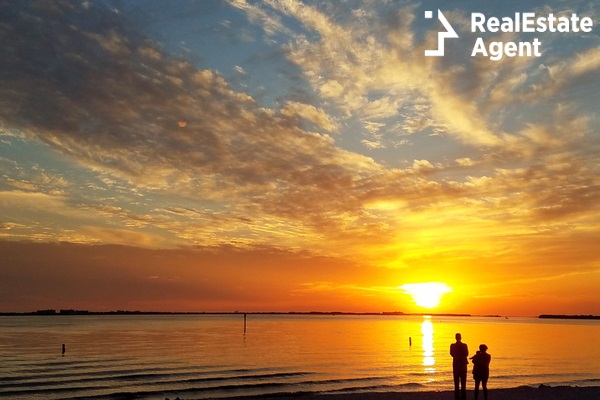 The city of Cape Coral, FL has a good standing when it comes to safety. Crime rates here are 38.5% lower than they are on average in the U.S. and 41% lower than the Florida average. In regards to violent crimes in Cape Coral, FL you are 61.5% safer than you would be anywhere else in the U.S with 3 murders that happened there in 2018. As for property crime the numbers are still below the national average by 34.5%. It might be difficult to steal stuff by boat.
Regardless of the reason, these numbers had further decreased in the last few years and there's no reason to believe that trend will change.
Because of the safety, Cape Coral, FL is also a sought out destination for families with small children. Another reason why many young families move here is because of their excellent education system. Although there aren't many options available when it comes to schools (22 in total, 7 public, 8 private, 7 charters) the options available offer great educational opportunities and are known for their high performances. They rank higher than the national average when it comes to scores and for higher education Cape Coral has or is closeby universities and colleges.
Cons of living in Cape Coral, FL
Of course, even a paradise has a few drawbacks. These are understandable and are all related to the city's location so we can hardly hold these cons against it. Cape Coral, FL still is a waterfront wonderland in our book but there are some things that are worth mentioning as they might dent that perfect image a bit.
Hurricanes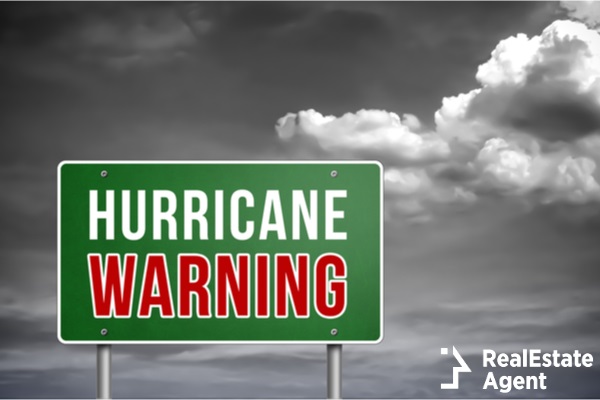 Yes, It's a coastal town and yes, there are chances of hurricanes here. The season for hurricanes is officially between the first of June and running through the last day of November. However, the most common hurricanes occur in Florida between August and September. Property elevation is important as is the area in which the property is located. In order to avoid flooding entirely you might have to look at properties further north in Cape Coral, as those close to the Caloosahatchee River or Matlacha Pass are in the flood zone.
Insurance
The risk of hurricanes will make property insurance prices grow exponentially. This depends again on the location of the property that you want to insure as well as the elevation. Discuss the matter with insurance companies located in Cape Coral, FL to get more information, but expect higher premiums for property insurance.
Red Tide
Being a coastal city, hurricanes are not the only thing that you should keep an eye out for, unfortunately. Red Tide is a seasonal natural effect that affects this area which alters the flora and fauna across the city's water surfaces. Aside from the visual part of the equation, residents should avoid getting in bodies of water that are affected by the tide (the Caloosahatchee River is not excused here) as the red tide can cause skin irritation, respiratory problems. Also, one should avoid fishing and, most importantly, eating the fish caught during the red tide as it contains toxins which are harmful for human consumption.
Real estate in Cape Coral, FL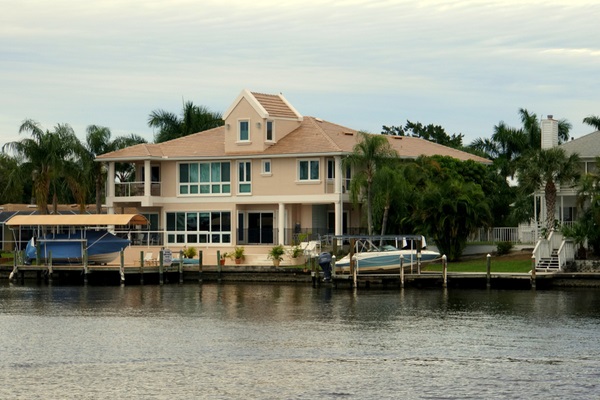 Moving to the city of Cape Coral, FL might just be the best decision you could make. This lovely waterfront community retains it's small town charm where you feel like you know everyone despite the continuously growing number of residents. The housing market is affordable for buyers and remains a buyers market even if the demand for housing is constant. There are new homes being developed and new communities wherever you may look. Out of the 6,920 homes available on Zillow now, 554 were built between 2019 and present time. Construction doesn't seem to falter in the city of Cape Coral, FL.
As we already mentioned, 83% of all housing are single-family homes. At the moment they are trying to focus the contractors on multi-family projects, condominiums and such as many people who come here might only be interested in renting for a short while. Another reason why they are focusing on condos is because not everyone wants to have to deal with lawn or roof maintenance.
There are many areas which are amazing but the best place of Cape Coral to live in, by far, would be Cape Harbour. This is the luxury estate area with close proximity to Safe Harbour, Cape Harbour Marina, Cape Harbour ClubHouse as well as Tarpon Point Marina. But if we're to look at it in general, you can rarely go wrong in the Southwest of Cape Coral, FL. That is, if we completely disregard the hurricanes.
Conclusion
Whether you're coming from the north in order to enjoy the amazing weather or from a big city to get away from a hectic lifestyle, the city of Cape Coral, FL will offer a great change of pace and of life. There's no need to rush around traffic or yell at other drivers on your commute as life is slower paced here and why would you go looking for stress when you can't find it. Enjoy the natural beauty available all around the city and leave your worries behind.

Let us know what you think about this waterfront wonderland in the comments section. Like & Share with your friends and family especially if they're looking for a great vacation in Cape Coral, FL.