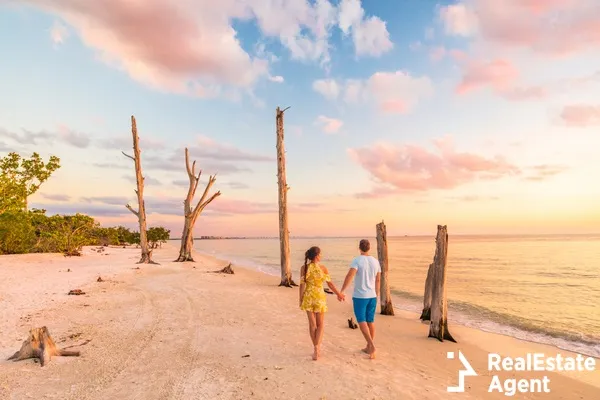 There are a lot of cities on Florida's Gulf Coast. In the panhandle, the city of Pensacola is known for its historic air base, as well as being a surprisingly affordable place to live. Further down the coast, the city of Tampa has gained a reputation as one of Florida's most attractive young metropolitan cities, experiencing rapid population growth in recent years.

There are plenty of other cities on Florida's gulf coast. Venice, St. Petersburg, Clearwater and Naples all are listed among this group and are all great options when deciding where in Florida you want to live. But there's another option that you may not have considered: the beautiful community of Estero, FL.

Now, you may not have even heard of this community. It's not particularly well known, nor is it exceptionally populous or unusually wealthy. In short, it doesn't get a lot of attention; which is a shame, because it more than deserves it!

With a plethora of exceptionally attractive attributes that includes great education infrastructure, a thriving housing market, ample job opportunities and dozens of fun and unique attractions, it's safe to say that living in Estero Florida is a dream come true.

So what exactly makes living in Estero so great? Well, let us tell you!
Things to see and do in Estero Florida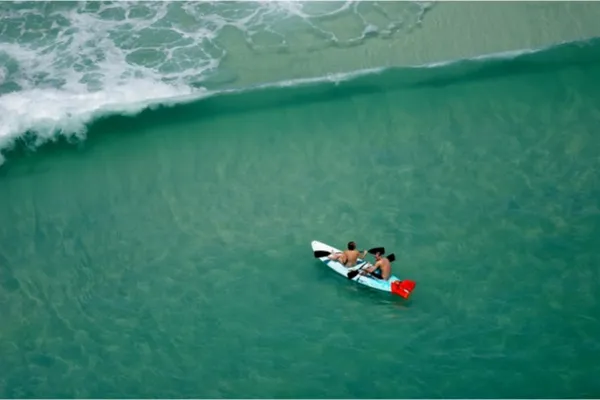 First off, let's talk about how many awesome attractions there are to be found in this beautiful southern paradise. And don't worry, there's plenty! From attractions that showcase the breathtaking natural beauty of the area to those that offer more worldly thrills, you'll soon see that Estero has a little something for everyone.
Take the natural preserves, beaches and parks in Estero, for example. Lovers Key state park offers immaculate white sand beaches and crystalline blue water, while the Estero Bay aquatic preserve offers an intimate look at local aquatic flora and fauna. Then there is the Koreshan Preserve, which presents an opportunity to learn about the local nature and history.

If you're just looking to relax, why not spend some time on the beach? There are several excellent beaches to choose from in Estero, and all of them are equally well suited to whatever beach activities you would care to engage in. Whether you spend your time on the beaches of Estero Florida fishing, sunbathing, swimming or snorkeling, you're sure to have a blast!

For those who prefer more sporting pastimes, don't worry; Estero has you covered! At the Miromar Lakes Beach and Golf Club, you'll find a wide variety of activities, from water skiing to relaxation and, of course, golf. If you want to get a bit more aquatic with things, you could always visit the College of Life Foundation and engage in some kayaking, canoeing or boating.

If you're looking for a bit more, er, worldly, Fort Myers is only a short drive away, and proudly boasts a wide variety of bars, restaurants and clubs. No matter what you're looking for, you're sure to find something that looks a lot like it here!
Housing market in Estero Florida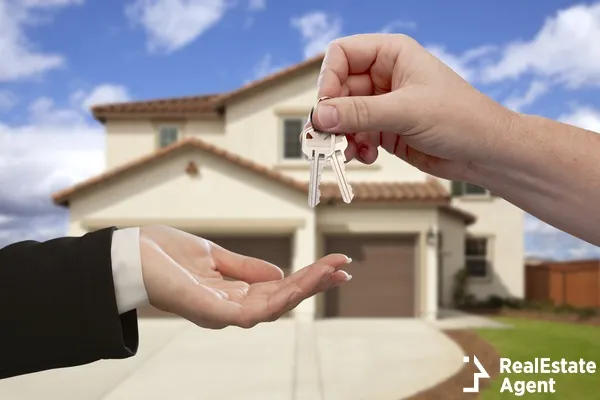 Obviously, most of us can't move somewhere simply because it's got some tempting attractions or a breathtakingly beautiful location. It has to check a lot of other boxes. It needs to have good job availability, acceptable cost of living, low crime rates and, last but certainly not least, a good housing market. Let's look at that last one now!

The housing market in Estero is not among the fastest growing in the state, it is still very stable, and highly viable as an investment market. Property values are relatively low in comparison to some of the larger cities in the state, with a median home price of $310,000. While not particularly impressive at the moment, this market has a lot of growth potential.
The good news is that if you're planning on moving to Estero with your family, you probably won't encounter much difficulty finding reasonably priced accommodations. While most homes are in the price range we mentioned further up, there are plenty to be found at substantially lower price points.

If you're a renter, things are less favorable for you, unfortunately. The average monthly rent price stands at around $1,600, with over 18% of rentals coming in at over $2,000 a month. There are lower priced rentals available, but you may be forced to compromise on space or amenities.

Regardless whether you plan on renting or buying, the best way to find housing in this community is to get in touch with one of the real estate agents in Estero FL. These experienced, professional realtors will be more than happy to help you find a listing that suits your needs and your budget.
Crime rates in Estero FL
If the housing market didn't sell you on living in Estero FL, we have something that might do the trick: it's impressively low crime rates! In the area of affairs where many Florida cities come under scrutiny, Estero emerges with a head held high, as one of the safest communities in the state.

Estero boasts both low property and violent crime rates, with a professional, courteous and well-trained law enforcement community. When compared to national crime statistics, it ranks in the 69th percentile, making it safer than nearly 70% of US cities.

Violent crime in Estero is exceptionally uncommon. Coming in at just under one reported case per 1,000 residents, the violent crime rate is less than a quarter of the national median. As for property crime, the statistics are just as impressive; at 7.8 reported cases per 1,000 residents, Estero comes in at under one-third the national median.

All in all, Estero is one of the safest communities in the state, and you can rest assured that if you decide to make this community your home, you'll enjoy peace of mind all the time.
Estero FL for families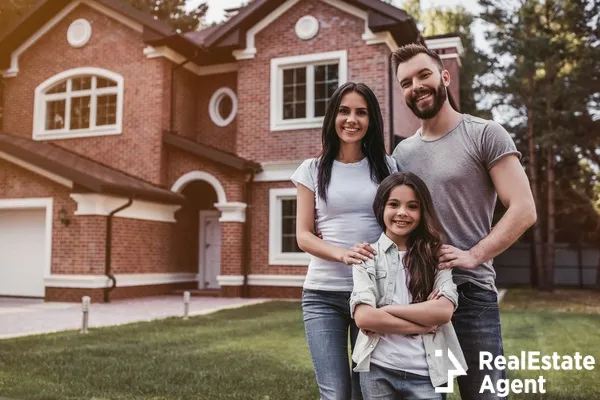 With its exceptionally low crime rates, reasonable median home price and beautiful location, there are plenty of reasons why Estero Florida is a great place for families to live. However, there is one notable drawback that you may want to take into consideration before moving your family here: the education system.

Unfortunately, Estero does not rank highly among Florida school districts when it comes to education. While the mostly highly regarded school in the area is fairly average, with relatively acceptable class sizes, standardized test scores and facilities, other schools in the area suffer in these areas and are thoroughly suboptimal.

On the other hand, Estero is in relatively close proximity to several excellent colleges, so you can plan your child's pursuit of higher education without needing to look too far from home. If you are planning on financing your child's college education, you should definitely take this into account.
Conclusion

With its long list of positive attributes, we think it's fair to say that the city of Estero Florida is one of the best places to live on Florida's Gulf Coast, or the entire state for that matter! With gorgeous beaches, a wide variety of things to see and do, an excellent housing market and low crime rates, this is a strong contender for anyone seeking a place to call home.

Did you enjoy this article? Want to leave some feedback, or ask a question? Leave us a comment in the comments section below! Our readers are our top priority, and we strive to make sure your experience on our platform is as good as it can possibly be. From our team to you, enjoy living in Estero Florida!