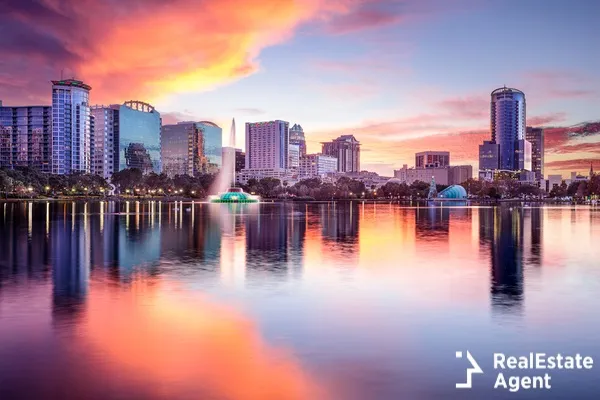 The state of Florida also known as the "Sunshine State" is renowned worldwide for its touristic attractions. World-class beach experience, dining, and amusement parks are just some of the things people come for in Florida. With such an increasing number of people coming in the state the demand for housing has also increased over the years.

With more people coming to Florida, higher efforts are put into creating job opportunities, amenities, and housing. Some people just want to escape the cold winters and Florida is the perfect place since it has an average of 237 days of sunshine every year. Some just want to take advantage of the fact that there is no state income tax or find better job opportunities.
Anywhere in the world, people aspire for the sunny beaches of Florida. Miami is known worldwide and Disney World is sparking so much excitement in any kids heart. See the behind the scene of some of the most beloved movies at the Universal Studio Florida.
The city of Orlando, Florida
The city of Orlando, Florida is part of this amazing landscape. Spending a weekend in Orlando with your kids at Walt Disney World is probably the best gift ever for them. The diverse scene offers plenty of things to do in Orlando for adults as well, making it the ideal place for families. Orlando was rated the no.1 city in Florida in terms of tourism.
Because of all the attractions featured here, locals enjoy a prosperous job market making it easy to find a job, especially in the leisure and hospitality industry. With the city of Orlando being affordable to live in, more people want to relocate to the city.
For many, the hurricane season represents a major concern when visiting any city in Florida, therefore, some might have second thoughts. Orlando is one of the safest cities from hurricanes in the country so you don't have to worry about safety in terms of natural disasters.
Overall, Orlando is an amazing place to live in. The safe environment combined with the world-class means of entertainment makes it a top tourist destination. Great weather along with a family-friendly environment makes the city of Orlando great for locals as well, therefore it is one of the most desirable places to live in.
Steps you can take to sell your home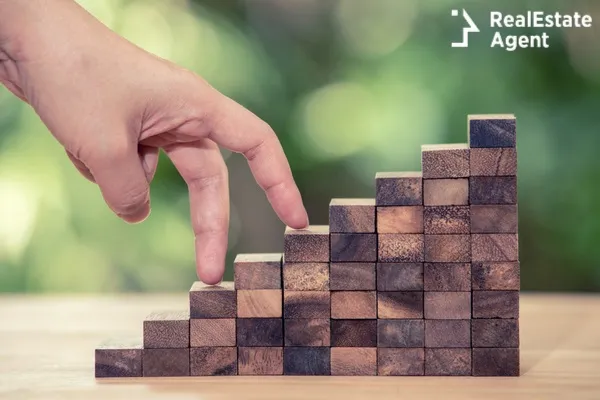 Anyone who decides to sell a home wants to find a buyer as quickly as possible and sell for the highest possible price. While this is the ideal scenario for any home seller, things don't always go in that direction. Sometimes homes can stay on the market for months before a buyer contacts you, or if the price isn't right, you might not get any offers. There are a couple of steps you can take to avoid these scenarios and sell your home in no time.
With the competitive real estate market in Orlando, you need a listing agent. Selling the traditional way it might take time and effort, but getting top real estate agents in Orlando FL, can make it a lot easier for you and at a convenient price. Yes, you can do it yourself! But with the help of an experienced agent, you can sell quicker and at a higher price.
Finding out how much your home is worth can be a daunting task, and knowing the real estate market in Orlando is essential in order to list at the right price. It is very common for homes not to sell because of them being overpriced, so this step needs careful consideration. You can also get a real estate agent to evaluate your property for you.
A sale is never going to happen if you don't advertise your property. In the competitive real estate market of Orlando, it is easier to sell since the demand for homes is high. However, relying on a good marketing strategy can bring in more potential buyers, therefore, making it more competitive and end up selling for a higher price. You can do it yourself or accept your real estate agents marketing campaign.
Showing your home is essential in the process of selling. Most buyers decide very quickly if it is the place where they want to live. Therefore, get your home ready for showings and leave a good first impression that might close the deal.
Homes that are priced right are going to receive multiple offers. Be prepared to receive offers and negotiate. Be aware that homes for sale in Orlando near Disney come at a higher cost compared to other areas where you might find homes under $100,000. Also, new homes for sale in Orlando are better priced so use this information as a tool in the negotiation process.
The real estate market of Orlando, Florida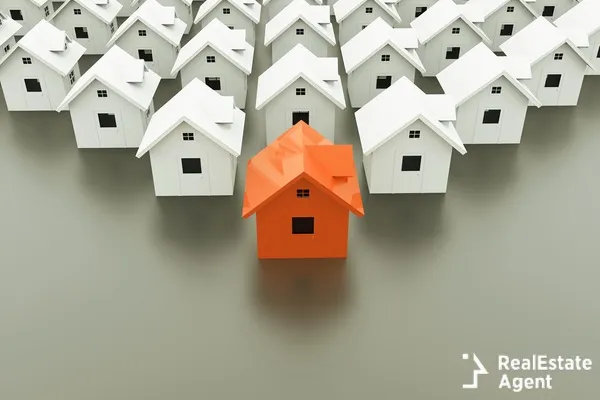 Orlando receives around 75 million tourists every year and Walt Disney World Resort is the most visited vacation destination in the world with around 58 million visitors every year. This world-known attraction also creates many job opportunities for locals. With a rapidly-growing city such as Orlando, the demand for housing is growing as well. With the type of real estate market that Orlando currently has, homeowners in the area are privileged because of the property appreciation.
Over the year, home prices have increased steadily but surely and with the current demand for housing in Orlando, there are prone to increase even more over the next few years. With a higher demand for housing than the market is able to provide, selling your house in Orlando, Florida might happen sooner than you expect. In the seller's market, homes sell quicker and at higher prices, thanks to the completion. Orlando is witnessing a similar phenomenon, therefore, if you are planning to sell your home at such a time you chose the ideal moment.
Rent prices are high in Orlando, Florida and it doesn't seem to soften up in the near future. The average rent price for homes in Orlando is about $1,400. It is about 10% higher than the national average making it very expensive to rent in Orlando. However, the real estate market in Orlando might benefit homeowners that decide to rent since the rent prices are so high.
The median home price for Orlando, Florida is about $250,000 placing it close to the national average. However, the variety of homes that can be found here will vary in prices based on location, square footage, unit type and other features. You will be surprised to find homes under $100,000 in Orlando, Florida but it is unlikely to find such prices for homes that sell near Disney. Also, new homes for sale in Orlando might be higher-priced as well as luxury homes such as homes for sale with a pool.
Conclusion
With all the attractions that Orlando has to offer, along with the prosperous job market that creates more job opportunities for locals, the real estate market in Orlando is booming. The demand for housing is high and so is the competition in terms of real estate. Homeowners enjoy a steady but surely appreciation within the value for their properties and home sellers find themselves selling faster at higher prices.
With more new homes listed for sale in Orlando, along with homes under the $100,000 price point, the real estate market of Orlando is offering a variety of homes from which to choose. Luxury homes as well such as homes for sale with pools and homes for sale near Disney might come at higher prices but there is a great deal of cheaper options available.
What do you think about Orlando's real estate market? Have you ever had the chance to sell or buy a home in the area? Let us know.