Realtors In Hollywood Florida
Have you ever wondered what your family will think of Hollywood, Florida? It does have the same name as a very famous city from the opposite coast of America, but let's see what real estate agents in Hollywood FL have to say about their city. The city's location between Fort Lauderdale and Miami gives it its prime location, but it enjoys a much calmer atmosphere than its much larger neighbors. Realtors in Hollywood FL will tell you how thriving the Miami metropolitan area is, and if you move here, you'll get to know as well. Most people think of the West Coast when they hear the name Hollywood, but in 1920 a young developer came to South Florida to bring his "Dream City" to life. This is one of the earliest examples of planned communities that give real estate agents in Hollywood FL, a specific type of real estate market. By 1960 this Dream City already had 2,400 hotel units and around 12,000 single-family homes. However, those numbers skyrocketed since then as realtors in Hollywood FL, deal with a housing market of over 56,000 homes and apartments. Hollywood's city became one of the best family vacation destinations because its artistic personality shines over the waves. Comparing it to other beach towns with top real estate agents in Hollywood FL will be interesting because snowbirds first migrated to this town during the 1950s. There's quite a history to this coastal resort town, and the warm weather is just the tip of the iceberg. Contacting the best realtors in Hollywood FL will be easy, as you can see them listed below. Along with their names, you'll see their contact information, so they are literally just one phone call away if you wish. Feel free to ask them anything you want about this Florida Dream Town that shocked offshore vessels into thinking that Miami was on fire the first time it lit up its streets.
Top Realtors in Hollywood, FL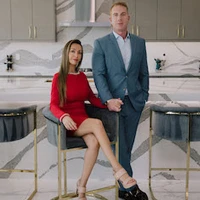 Inmobiliata, Llc
848 Brickell Av. Suite 310, Miami 33131
1-561-870-3436
REAL ESTATE AGENT IN

Please wait ...
Local real estate agents in Hollywood FL
Cities near Hollywood FL, covered by our local realtors
Assuming that we sparked your curiosity so far, let's see what else real estate agents in Hollywood FL can surprise you with. When you look into moving to this coastal town, realtors in Hollywood FL can underline some essential aspects of the city. We'll give you some information about the city's housing market and job industry, so you know what to expect.
Housing Market in Hollywood, Florida
Real estate agents in Hollywood FL might surprise you with the prices in their city. With a median listing home price at $350,000, you should know that the median sold home price is slightly lower at $340,000. This makes the real estate market in Hollywood FL, a balanced market. This could be seen as a result of the planned community that started in 1920. As realtors in Hollywood FL know, planned communities are organized so that future development can happen. There is still enough open space available for new developments that real estate agents in Hollywood FL can let you know about.
Now that you know the median listing prices for housing in Hollywood, Florida, you'll probably like to know that around 60% of all homes are valued lower than that. That leaves only 40% of all Holywood, FL homes priced higher than the town's median cost. A coastal waterfront paradise's surprising fact is that only 2% of all homes surpass $1.3 million in value.
Finding a Job in Hollywood, Florida
Considering the fact that the living cost is only 4% higher than the US median, the $52,000 median household income motivates people to move to Hollywood, Florida. The most thriving industry in Hollywood, Florida, is the Management of Companies and Enterprises, while the highest paying industry is the Public Administration. The most common occupations held by Hollywood residents are Sales and Retail, while the highest-paid occupations are Health Diagnosing, Treating Practitioners & Other Technical Occupations.
As realtors in Hollywood FL can tell you, the unemployment rate decreased to 2.5%, and the job growth continues. Its booming central business district is the first sign that population growth predictions are accurate. Through the City Manager's Strategic Plan, real estate agents in Hollywood FL are sure that the city can overcome any struggle.
The city doesn't only offer great outdoor activities, but it also gives young professionals a suitable launching ramp for their careers. Companies like HEICO Corporation and Chewy.com are just some of the most successful in Florida's Hollywood. Realtors in Hollywood FL are ready to provide you with further information about the city's job market should you require it.
Things to do in Hollywood, Florida
As one of the best places to visit on the east coast of Florida, Hollywood doesn't have A-list celebrities, but it does have the amenities worthy of them. Real estate agents in Hollywood FL entice potential clients with soothing white sandy beaches during breaks from visiting waterfront listings. The gorgeous brick boardwalk gives access to eclectic boutiques where people can also catch live shows at ArtsPark. Whether you're looking for a romantic retreat or an exciting place for your young family, realtors in Hollywood FL will be able to find it for you.
Hollywood Beach is a phenomenal oasis of sugary white sand, towering palms, and turquoise water where the gentle breeze massages you softly. While it doesn't have the glam and glitz of its Californian counterpart, there are plenty of opportunities to give in to some people-watching as you're sunbathing. From bikini-clad rollerbladers to dressed-up dog walkers, you can stop at some quaint oceanfront cafe and enjoy the view.
The protected coastal mangroves at the Anne Kolb Nature Center is spread over 1,500 acres of native plants and animals for some extra quiet quality time in nature. The ArtsPark at Young Circle is where music festivals, art expositions, dance shows, and movie nights are hosted. You'll have no problem finding some exciting activities while there. According to real estate agents in Hollywood FL, the Topeekeegee Yugnee Park is one of the best places to visit in the city. You can spend time on land or in the water, with family or friends giving you zero chances of getting bored. Just ask our top realtors in Hollywood FL, what they think of their city. Their contact information can be found above.
Zipcodes covered by realtors in Hollywood Florida
33019
33020
33021
33022
33023
33024
33025
33026
33027
33028
33029
33081
33082
33083
33084
33312
33314
33316
33332
Real Estate Advice and Tips