Local Realtors And Real Estate Agents In Derry New Hampshire
Discover a tranquil mid-sized New Hampshire city only forty minutes away from the seacoast! Derry never lost sight of its core traditions and rural feel. Yet, locals and new residents successfully combined the small-town atmosphere with modern-day economic aspirations. Why choose this delightful town? Real estate agents in Derry NH can confirm that you'll have easy access to beaches and breathtaking mountains once you move to the city. Not to mention that you'll be extremely close to major American cities, such as Manchester, Nashua, NH, and Boston, Massachusetts. Trust us; you'll find the commute effortless! These perks transform Derry, NH, into the perfect destination for millennials, young professionals, and most of all, families. Does moving to Derry, New Hampshire, intrigue you? Why don't you reach out to local real estate agents in Derry NH? They can provide you with information on affordable housing options in the area! You should also know that realtors in Derry NH are the ultimate solution for buying real estate. Do you fancy purchasing a house, townhouse, multi- and single-family unit, condominium, or even a fruitful lot of land? Then, we have some excellent news! You can't go wrong with local real estate agents in Derry NH! Skilled and experienced housing agents are up-to-date with the latest listings and real estate trends in the entire region. Call the local realtors in Derry NH, today and start packing! Your dream property in Derry is just a few steps away! Upon learning basic information, such as your price range, home type, and size, they will quickly deliver various housing offers you can't find anywhere else! Start investing in real estate in Derry, and you can accumulate significant revenue shortly! Newcomers in town recently displayed a considerable appetite for renting in Derry, NH! That's no wonder because rental units in Derry are pretty inexpensive. If you're one of them, then you should most definitely contact local real estate agents in Derry NH, to receive budget-friendly offers. You can lease apartments, mid-size homes, or large luxury villas in the neighborhood. Don't let the chance of a lifetime pass by! Reach out to realtors in Derry NH as soon as possible, and you can move into a rental in Derry right away!
Top Realtors in Derry, NH

Sabrina Zyla, C2EX, CRB, MRP, RENE, SRES, SRS
All Inclusive Realty, Llc
2 Chester Rd, Derry 03038
1-603-553-7730
REAL ESTATE AGENT IN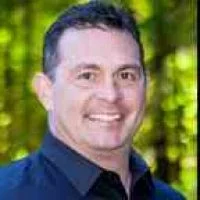 Dipietro Group RE
1B Wall St., Windham 03087
1-603-234-0347
REAL ESTATE AGENT IN

Please wait ...
Local real estate agents in Derry NH
Real estate agent in:

I speak: English

Mobile: 1-603-553-7730 Office: 1-603-516-7730

Real estate agent in:

Wolfeboro, NH

Meredith, NH

Gilford, NH

Chester, NH

Atkinson, NH

Derry, NH

Londonderry, NH

Windham, NH

I speak: English

Mobile: 1-603-234-0347 Office: 1-603-234-0347
Cities near Derry NH, covered by our local realtors
The real estate market in the area has been picking up lately. Thus, selling property in Derry, NH, is a fantastic idea! However, we know what a challenging house sale implies. For this reason, we recommend working together with the top-ranked realtors in Derry NH! Local real estate agents in Derry NH will undertake the entire house selling process in no time. Thus, you can escape all the hassle and save precious time. Let them care about your marketing campaign, listings, home inspection, showings, and dealing with potential clients. In addition, realtors in Derry NH will assist you in coping with convoluted real estate finances. Once you hire local real estate agents in Derry NH, these services come effortlessly packed together. We assure you that realtors in Derry NH will work while keeping in mind your best interests.
Buying a home, renting an apartment, or selling a property will be around the clock until your housing needs become a reality!!
Splendid investment opportunities on the Derry real estate market
More and more house-hunters prefer Spacetown to find a home. Let's see why! Derry's median home selling price was approximately $325,000 as of February 2022. Derry's real estate agents disclosed that there was an approximate 12 percent drop in home prices compared to last year's numbers. Listed properties stay on the market for thirty days on average. Homebuyers purchased real estate faster last year as listings remained available for only about twenty days in 2021. Let's see now how our charming town compares to the rest of New Hampshire! Realtors in Derry NH reported that real estate prices here are lower by 15 percent than in the rest of the state. However, rentals in Derry are ten percent costlier than in New Hampshire.
Since property prices are so accessible, investors have started to show particular interest in the city. Therefore, nothing can describe the Derry housing market better than very competitive. In other words, this is a splendid period for you to buy a home in Derry, NH! Sellers, hang on tight! The good news for you is that homes sell four percent higher than the list price! At the beginning of 2022, approximately sixty percent of homes sold above list price.
Fascinating things about Derry you should know
Find Derry in Rockingham County, New Hampshire, located amidst beautiful scenery! Did you know that the lovely town bears the nickname Spascetown, named after Alan Shepard, the first US astronaut to travel in space? Derry's population counted about 22,000 residents according to the most recent census. The detailed population demographic reported that the median age is about 40 years. Happy folks live and thrive in an area of 36 square miles.
There's no shortage of incredible things to do in Derry, for sure. Kayaking, fishing, water sports, pristine sand beaches, and all sorts of unique recreational activities are within an arm's reach. You can explore the great outdoors at Island Pond and Gallien's Town Beach. Then, you can see historic sites, for instance, the Robert Frost Farm, where the renowned American poet wrote his best poems. Under no circumstances should you skip the Derry Historical Society & Museum to learn more about the town's colorful history! Are you a fan of shopping? Then, you might want to check out Derry Homegrown Farm & Artisan Market for genuine local products! Don't forget, though! You can reach out to local real estate agents in Derry NH anytime to show you around the best places in their beloved hometown!
Investigate the local economy of Derry, New Hampshire!
Derry's economy shows exceptional progress in every single aspect. For starters, the unemployment rate in the city improved impressively during the 2010s. As of December 2021, it stands at approximately 2.30 percent. Note that the US average was six percent at the same time. Moreover, there's room for improvement since recent job growth is rising! The median household income in Derry was about $76,500, which surpasses the US average. The poverty rate in Derry is 8.1 percent, yet it is still below the American average. Overall, the cost of living in Derry is three percent lower than the New Hampshire average. However, it's costlier by about eleven percent than the American average.
Although transportation grants easy access to neighboring top cities, such as Manchester, NH, Nashua, NH, and Boston, MA, you can find plenty of jobs in Derry. Here are the leading employers in the area: Derry Cooperative School District, HCA Health Services, Town of Derry, Walmart, Oracle, etc. Besides, you will find well-paying jobs in the manufacturing, IT, computer, hardware, and telecommunication industries. Get on the gravy train today! You can contact local real estate agents in Derry NH to get an update on your career options.
Is it worthwhile moving to Derry, New Hampshire?
As you must have noticed by now, Derry, NH, is a genuine hidden gem, offering cheap accommodation for families and individuals pursuing a career in the town or the neighboring cities. And they have every reason to pick the city. First of all, they can find affordable properties under Derry local real estate agents' practical guidance. Secondly, New Hampshire, in general, is one of the safest states in the US. Our town is no exception to the rule. More than that, Derry's crime rate is about 21 percent lower than the state average! Thirdly, the economy is in expert hands, showing improvement monthly.
In addition, the town's nationally acclaimed public school system certifies a first-class education for children. Suffice to mention the excellent result obtained by pupils from Londonderry High School and Pinkerton Academy, the best schools in the state. Lastly, the weather also makes Derry an attractive destination for a change of residence. The variety of seasons enables locals to experience nature's astonishing cyclical transformation on full display. In short, these were the five advantages that add to a royal flush of reasons why you should move to Derry, NH!
Zipcodes covered by realtors in Derry New Hampshire
Real Estate Advice and Tips