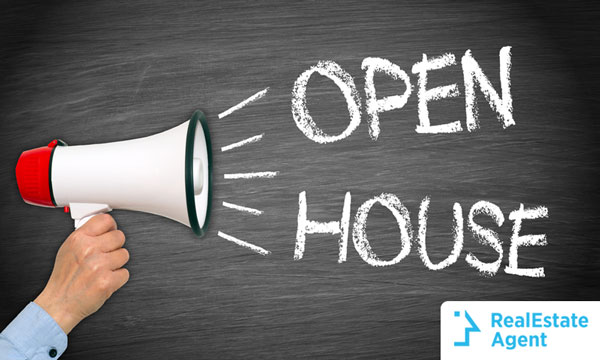 This one is not for the faint-hearted; walk away if you don't want to hear the truth: the reason a real estate agent throws an open house event is not selling the home. Well, at least not only that. Here's a wisdom nugget: open houses are an opportunity for a real estate agent to build his/her brand and get more clients.

First thing in order to understand why this is true is thinking about who is the crowd that usually attends an open house event. You have:
Real Estate Agents
At Open Houses you are bound to find real estate agents; especially Buyer's Agents – alone or accompanied by their clients. The most common scenario: the buyer's agent checks the multiple listing service (MLS) and notice the property for sale might be a good fit with a homebuyer they are working with. But they are not sure; they need to check for themselves. So they drive to the open house to understand if the property for sale is indeed a good fit. They prefer to do it this way because if the house looked better as a MLS listing than "in person"; no harm no foul. The buyer's agent didn't waste the seller's agent time or worse; the poor For Sale by Owner (FSBO) Home Seller's time.

You might also find buyer's agents along with their clients. But that's not a counter-argument to the ugly truth about open houses: homebuyers serious about a specific property for sale usually do a private showing with their agents. Chances are, if you see a homebuyer with his/her agent, that said buyer's agent is making a batch-showing to the homebuyer, driving around several open houses in an area and some hand-picked homes from the MLS listing. The homebuyer might fall in love with that specific one? Yes, but it's still a slim chance. We would guess the number of people committed to buying a home at open houses accounts for only 20% of the crowd attending the event.
Home Sellers with no Real Estate Agents yet (or dissatisfied with theirs)
Home sellers that just decided to put their property for sale might attend an open house to see how it's done. They don't have a real estate agent yet, they are babies taking their first steps, trying to understand if their house value holds well against competition and maybe find out about the asking price. Also, there are home sellers who already have real estate agents representing their property for sale, but are dissatisfied with their work so far because they feel their house should have been sold already. They usually choose to go to open houses featuring a property for sale similar to theirs, to see if their own open house event was poorly planned.

Notice how, in both cases, it is an excellent opportunity for the real estate agent throwing the event to acquire new clients? If the open house is attractive, if the agent responsible for it shows knowledge and confidence, the novice (and the dissatisfied) home seller might hire him/her.
For Sale By Owner (FSBO) Home Sellers
Home sellers with no intention of working with a real estate agent – the infamous For Sale By Owner (FSBO) – also are usual attendees at open houses. They are there doing market research, getting ideas as to how to attract people to their own open houses. See, because they don't have as many tools like a real estate agent has – specifically they don't have access to the all-mighty MLS listing – they usually need to hold a lot of open houses to attract a pool of homebuyers and get the upper hand on the negotiation.

But those are also possible clients for the real estate agent. Like we've have said before on our post Finding Your Real Estate Niche: For Sale By Owner, most of these home sellers are looking to save money by not having to pay the agent's commission. However, first and foremost, home sellers want to sell their house, so if the agent is displaying some impressive work they might change their idea about going the FSBO route.
Passerby
Yes, lookie-loos are a reality. And people that just want to take advantage of the food and drinks available. And curious neighbors. What can you do… it is an open house, right? However, real estate agents love challenges. They know those are not making an offer, but they play the long game and hope these curious guests remember that great agent from that impressive open house they went to whenever they decide they are ready to buy (or sell) a home.

It's easy to see why home sellers get so hyped about open houses. It's a palpable way of seeing prospective buyers through the door. But, when you work with an agent, all the work is happening all the time out of your sight - and that's a good thing! You don't have to deal with lousy offers and give lots of information to clients who end up not giving an offer.

So, if you are a home seller and your heart is filled with rage after discovering the ugly truth about open houses; don't be like that. First, take a deep breath! It's all about expectations. We're not discouraging you; just telling you not to overestimate it. Yes, the ugly truth is that this scenario of a property for sale getting sold because of the open house hardly happens. However, the beautiful truth is that: sometimes it does. You wouldn't like to close a deal and then think back and regret not having exhausted all efforts of getting the best possible offer, right? You don't want to look back and wonder "What if we had hosted an open house event and a person buying a home with a great offer magically came through the door?"