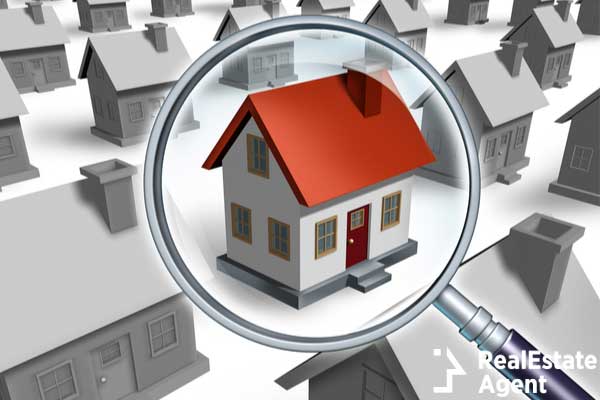 As you are already aware, the global pandemic kicked in 2020 inconsiderately switching up the rules of the game. An unwelcome guest, SARS-CoV-2 (COVID-19), proved to be a tough opponent. As a result, governments were obliged to implement similar responses in the form of severe restrictions, namely lockdowns, the principle of social distancing, and even tighter health regulations.

As the world suddenly turned upside down, a new set of rules started circulating both in our professional and personal lives. On an intimate level, we had to reshape our home life responsibly. We witnessed how the dimensions of our living space and, ultimately, everyday existence shrank from the front row.
People learned how to fully utilize the tiniest spaces in their homes for various purposes. Therefore, our houses simultaneously turned into a home office, recreational center, playground, and mini-school for the kids. Home improvements ideas became trendy, trying to revolutionize even the smallest spaces available.
The state of the real estate business defined by COVID
One would expect that the housing market in the US plummeted during and in the aftermath of the pandemic. Actually, quite the opposite happened. Due to restrictions, people started to genuinely grasp the meaning of spatial limitations of their homes. Even more so if they lived in a metropolitan area without a backyard.

The pandemic and the lockdown hit big cities harder. Additionally, the majority realized that cities are no longer worth staying in by paying high taxes, and without free space & fresh air to breathe. The so-called great migration commenced with citizens heading towards suburbia, and smaller towns and cities. These cities, where real estate was booming during the pandemic, offered, on a silver plate, the possibility of a safer life with greater personal space and lower taxes.


The housing market was not so paradoxically amongst the sole businesses that were doing great during the pandemic. Everybody was searching for the cheapest houses in America. The real estate market thrived, and selling a home during the pandemic became an art form.
Still effective traditional ways to sell a house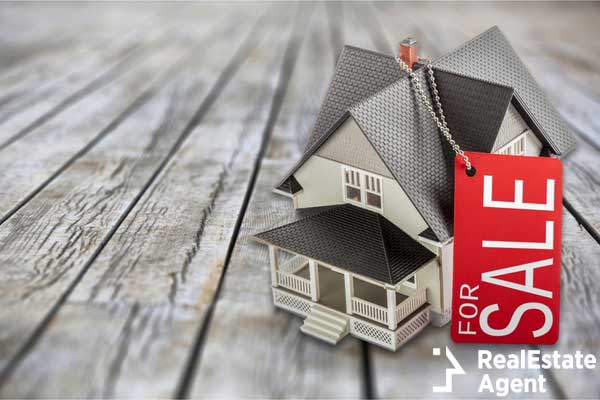 Do you wish to market your house as quickly as possible? Although there are certainly some traditional yet highly innovative ways to sell your home, we are recommending you not to rule out even more creative & digital ways to do so. It goes without saying that turning to a veteran real estate agent is particularly endorsed. They are the ones who master the ins and outs of the business, know the housing market terminology and the financial aspects of buying/selling a condo. Besides, you can resort to insider 'tricks' and tips that will still work!
Turn your house into an act of generosity or gift, where you sincerely report on your memories and feelings regarding the property you had been living in. Your soon-to-be-sold home is an authentic prize-winner residence, so invite people to enter an online contest for a fee. Contenders are expected to write an essay on a topic related to your house or city. In the end, you will award the winner with your home. The sum of the entrance fees combined will be worthwhile!

Let others test-drive your home and live there for a period for small to no fee whatsoever. Or, you can opt for auctioning it as well. These are only a few of the clever ways of doing business.

As you should have noticed by now, marketing a private property underwent impressive changes lately. An intelligent realtor must assume creativity and employ the best real estate agent marketing tools in 2021 resourcefully.
There is another important note to consider. Even with the best Adobe Photoshop skills, one can not enhance their private property's present conditions on pics to the extent that it would automatically sell a house. For this reason, we highly recommend some of these home improvement ideas before you list a house.
Welcome to the digital era of marketing and selling!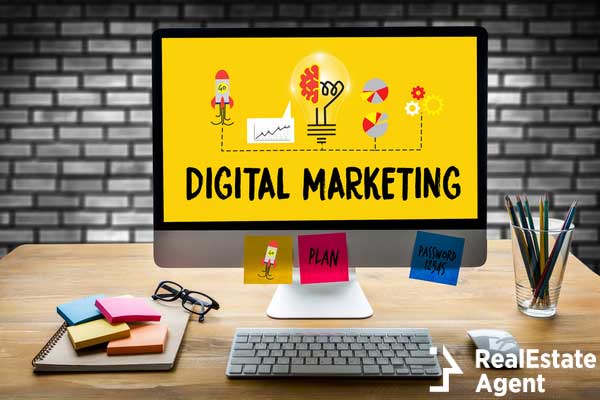 You might wonder whether online advertising is worth it for realtors. The answer, in short, is a big yes! With the astounding development of the world wide web and online platforms, the real estate market has genuinely found a solid footing in digital media to create a reliable clientele database and carry out effective commercial campaigns.

At first sight, online advertising and marketing might include ambiguous terms. As a result, many don't even bother checking it out. New prospects open up for those house hunters and sellers who give social media ads, direct email ads, various web- and pop-up commercials a chance. Many are based on search results ads, meaning that once you showed an interest in real estate, you will receive similar ads. And, believe us, not all of them are spam!

Online ads will ask you to fill in a form with essential fields of private property, such as the location, dimensions, age, neighborhood, etc. Moreover, the form may require to indicate your budget available or, in the case of sellers, the price they wish to get for their house.
Social media and other online platforms for selling/buying a house
One of the most well-known platforms is Google Ads to produce high-quality seller leads for your firm. At the same time, Facebook and its advertising platform are relatively cost-effective and quite efficient. However, one should be meticulous with Facebook's logic, options, and rules of the Marketplace. Still, due to its high popularity, Facebook will spread the word not only amongst your friends but to a larger targeted audience as a paid advertisement.

Besides Google AdWords and Facebook, other useful online platforms charge you a fee for selling your house, such as Instagram, Twitter, Shopify, Snapchat, TikTok, etc. Ultimately, their disadvantage is that you will be required to invest more money from your ad budget to reach a larger niche. Poor internet coverage constitutes another source of problems.

The best realtors don't shy away from the vast possibilities online marketing has to offer them. In other words, presence on social media is a must to be a successful realtor. As a result, realtors closed many successful deals. It's time to go digital!
How did home tours change in a year?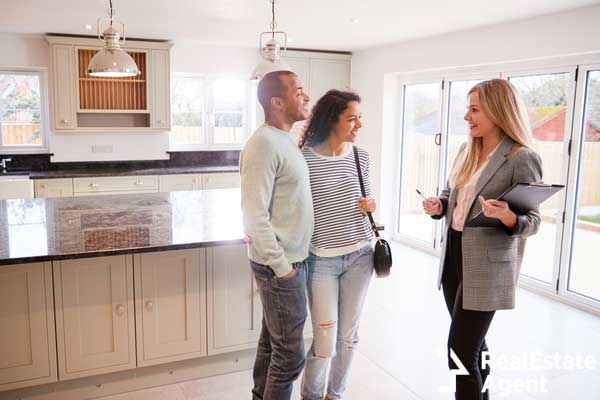 Now that you've become an expert in viable online marketing strategies for the real estate business let's investigate how traditional private house showings adjusted to the pandemic. But first, let's get things out in the open. Virtual marketing and online ads will not replace realtors' wisdom. Besides, we need them because houses are in growing demand now.
Let's face it; the shadow of a subsequent lockdown is hanging upon us. When social distancing and primary preventive health measures must be met, showing a property to a house hunter must take alternative routes. However, it would be a mistake to believe that regular house tours and precious first-hand experiences have entirely vanished. Wearing masks, keeping social distance in real life, and sanitizing every surface in the house can sometimes be an overwhelming task.
21st-century virtual technology does the old job
Interactively, a realtor can now show a buyer the goodies. 3D screenings and the virtual reality (VR-Tech) showings of a listed house can be so much fun! In their turn, clients can effortlessly imagine their life therein without actually being exposed to any health threats. Furthermore, real estate agents can reach clients living even in the farthest corners of the world. Notwithstanding, a disadvantage of the technology is its high price and limited availability on the market.
The basic principles of a virtual cyber tour are essentially similar to those above. All it takes is a reliable Internet connection, good video equipment, a camcorder, or an HD camera. And let's not forget about an online platform, such as Zoom, where everybody should log in and enjoy the ride! Even a mobile device would suffice for the entire operation.

Subsequently, our real estate agent will function as a director of photography and a narrator simultaneously. The tours are called interactive, not without reason. Buyers can ask questions and even turn with instructions to the presenter. And, more people can participate in them. A definitive pro of this method is that it filters non-serious buyers from showing up.

We should also highlight a new trend, the vanilla box, as a way to show properties. Without fancy furnishings, a vanilla box provides visitors a blank canvas of an apartment. Thus letting their imagination do the rest of the work.
Realtors will go the extra mile and use drones to maximize the visual experience and impress potential buyers. A video drone is capable of reaching new heights in shooting high-definition images and video material. See the world from the bird's eye view! A minor bummer is that such video equipment comes at a hefty price.

A new, digital down in house hunting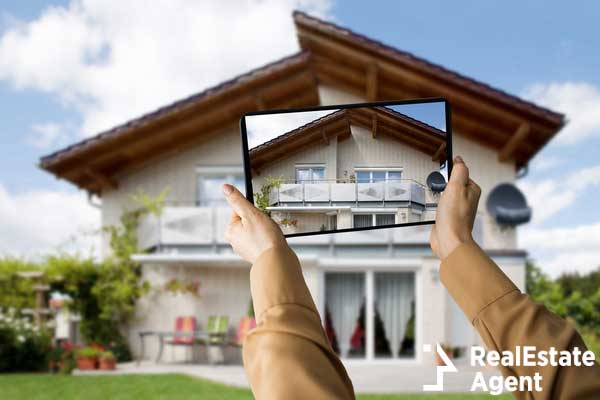 The US real estate market looks good, and prospects are abundant, mostly now that Covid vaccines are here. Notwithstanding, the housing market turned into the other extreme in several cities, namely, a hot seller's market. Such is the case of Tucson, Arizona, where fewer houses are listed as available than house-hunters would demand.
However, due to the new set of circumstances and regulations, both buyers and sellers, as well as the intermediary agents, realtors must re-consider pre-pandemic business strategies. In a digitalized age, traditional open-houses are history. Online ad campaigns, virtual tours, and, potentially, electronically undersigned deeds overtook their place.
For a fresh house-hunter, we recommend carefully studying the location where they wish to purchase their new home. Search for realtors' online ads and campaigns, read reviews and attend as many virtual housing tours as possible to broaden their perspectives. In doubt, you can turn to our top real estate agents to provide you with a practical idea and first-class service!
Have you tried looking for a new home online? What was your impression? Were you satisfied with the virtual guide, or you missed the real thing? We are interested in your feedback! Please, leave your reply in the comment section below!
Finally, please like and share this article with your friends on social media if you are interested in the topic!