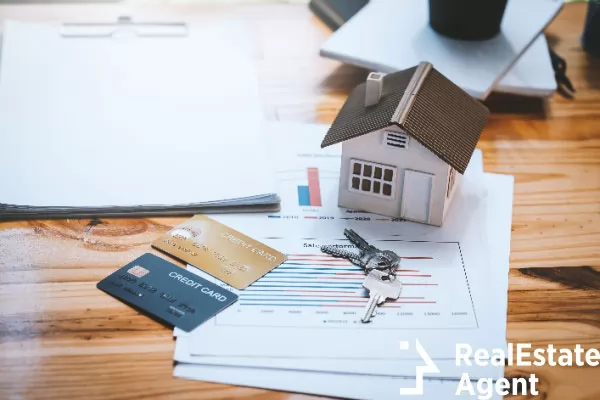 Buying off the plan is viewed by many, including home owners and investors, as a smart way to get a new property. But, like any investment, there are advantages and disadvantages to think about. In this article, we take a look at some of these as well as some of the action's buyers can take to minimize the risks of any potential pitfalls.
What does it mean to buy off the plan?
Before getting into any details, it's important to understand what exactly is buying off plan. This action involves buying a property that hasn't been built or is still in the process of being constructed. You decide to buy it based on the architectural plans and designs, rather than the final, completed version as would be the case for a ready property.
Advantages and disadvantages of purchasing off the plan
When you buy an off-the-plan property, there are distinct differences from buying an already built one. Each of these distinctions comes with its own advantages and potential drawbacks that you should take into account, so whilst one approach may be right for some buyers, it doesn't mean it's going to be right for all buyers.
Benefits typically associated with buying off plan
The price for an off plan property can and is usually less compared with a ready or completed property as it is often referred to. Property developers are incentivized to sell quickly so they often offer lower prices along with various financial enticements to help move the stock. This gives buyers a great opportunity to take advantage by buying early in the release.
In most cases, you'll only have to pay a deposit to the developer, followed by the remaining balance which is payable throughout the construction period. In some cases, and with some developers, the remaining balance is paid wholly on completion of the property. This type of arrangement means you hold on to your money longer and have the opportunity to use that money elsewhere before it's payable to the developer.
You benefit from any price increase from the day you sign the contract rather than the day the property is completed. Generally speaking, property prices go up over time and the same applies to your property during the construction period. This means that you can benefit from all the capital appreciation applicable on the property whilst having next to no holding costs and only paying 20 or so percent of the property purchase price.
Generally speaking, there are more tax incentives available on newly built properties. This means you can further maximize your benefits and in some cases, considerably improve after-tax cash flow.
The earlier in the project release stage, you buy an off-the-plan property the better it normally works out. This is because by buying early you get to choose from all the options available in say an apartment project. On the other hand, if you are buying a villa, it gives you more opportunity to customise your property, including selecting the location, layouts, colour schemes, and finishes.
Depending on where you buy, you should be protected by some level of building insurance while your property is being constructed. This also extends to most if not all, structural or interior faults that occur within a set period after completion are also covered under warranty.
In some instances, you may be eligible to claim some exemptions or concessions on the closing costs associated with the property purchase price. Oftentimes, there are also certain tax deductions for property investors when buying an off plan property.
Potential pitfalls associated with buying off plan
Whilst not common there are cases where for one reason or another the development simply doesn't go ahead. If this were to happen to a development you purchased in, you should be able to get your deposit back. With that said however, this could take some time during which you may miss out on other opportunities and potential capital gains via alternative investments.
Things can and are often delayed when it comes to off plan developments. This can be frustrating for a number of reasons, especially if you are looking to live on the property. Remember to always look for any 'relevant clause' in the contract of sale to see how long the developer has to finish the project and what compensation you may be entitled to should they not complete it on time.
What you get may be different from what you expect. When you buy off the plan, you don't get a chance to 'walk through' the property and see it firsthand before you buy it. Instead, you rely on brochures and photos, which are always designed to make whatever they are showcasing as attractive as possible, like virtual staging. In reality, the spacious apartment you bought might turn out slightly smaller and less grand than you expected.
There could be a downturn in the market conditions. If you're purchasing the property for investment purposes, keep in mind that the time it takes to complete the construction can be influenced by changes in the market and the emergence of other housing projects, which may impact its release value.This could result in you ending up with a brand-new property that is worth less today than the day you signed the contract.
Steps you can take to minimise your risk when buying off plan
Take a moment to research the team, to ensure they have a solid history of successful projects. Take time to review their previous development and see if what they delivered lives up to what they promised.
Make sure to ask the developer if they provide any of the advantages mentioned earlier. Don't be afraid to push them on price and ask for a better deal than what's being advertised.
Learn about the procedure for addressing any issues of flaws once the construction is finished. What warranty is in place, and for how long?
Find out about what happens and if you're fully covered should the developer faces bankruptcy before finishing the project. While unlikely, this can and has happened.
Ensure you are familiar with your rights and entitlements should there be delays in the project completion. Whilst most developers do their best to deliver on time, unforeseen circumstances happen and projects get delayed.
Before signing any contract, thoroughly review the terms and conditions, especially one for such a significant purchase. Consulting with a legal professional to ensure you are fully informed and there are no hidden surprises is a wise step you can take.
Tips on choosing your next off plan property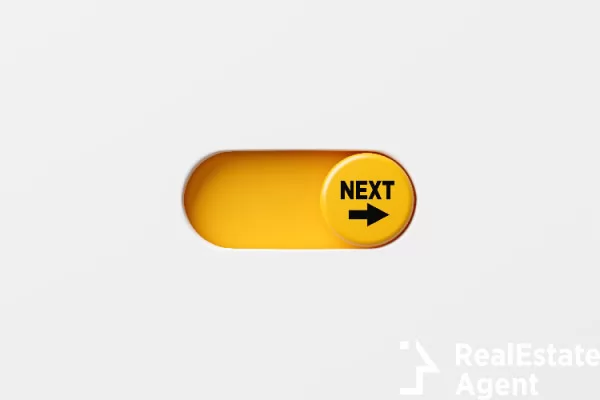 No matter where you live or what market you are looking to buy in there is no doubt a multitude of potential development options to choose from. Picking the right off-plan property to buy is not only a significant decision but one that requires full and careful consideration. Below are just some of the more prominent things to take into account:
Fully understand your buying reasons
Whilst there are many ways the process of deciding could be approached, the one that will ultimately shape your decision the most is your reason for buying. Are you buying a property for the purpose of investment, or are you buying your future home where you wish to live for the foreseeable future? This is a crucial consideration you must take into account for a number of reasons. Developments are usually built with a particular buyer type in mind and as a result, not all off-plan projects make great investments and not all off-plan projects make great homes. Being clear on your reason for buying from the get-go will go a long way in narrowing down the options and putting you on the right track.
Choose a Good Developer
Look for options from well-established property developers who have a strong track record and a reputation for delivering quality projects. Find these developers by looking into their past projects, reading reviews, and publicly available customer feedback. Take this a step further by visiting some of their developments and even speaking to past customers. This is a great way to get a sense of the developer and whether the marketing spiel matches what they actually provide.
Understand the development
Once you have gone through some of the due diligence process, you will likely arrive at a point where you have a shortlist of 2 to 3 projects you would be happy to buy in. Before jumping in and signing on the dotted line there are a few further steps you need to take. These will not only identify any potential issues you may not have thought of but also go a long way in ensuring that the property you buy is the very best option for your circumstances. Just some of the development-specific things to consider:
Project master plan, layout, and design: Take a close look at not just the design and layout of the unit you are buying but also the greater development. Does it align with your lifestyle and investment goals? Will it work for you and is it likely to work for your future tenants?
Verify the expected completion date and repayment schedule: Do both work for you? It is fine to proceed with a project that will be completed in 3 years time if you need the property to be ready in 12 months. The same applies to the repayment schedule which if unaffordable or too aggressive is simply not going to work and should be ruled out.
Summary
Just like with any purchase, buying off plan comes with its own risks and rewards. The good news is that a lot of the risks can be mitigated by simply asking the right questions and doing your due diligence. If all done correctly, buying an off plan can not only be a great experience but also a profitable one.