Real Estate Agents In Venice FL
Are you thinking of buying a property in the city of Venice FL? You've made a good decision! As any of the top real estate agents in Venice FL can tell you, Venice is one of the most beautiful cities on the west coast of the state, and perhaps even the entire country! With beautiful white sand beaches, a charming downtown area and a plethora of practical advantages like low crime rates and a good job market, the local realtors in Venice will tell you that this city just might be the perfect place for you! For starters, take the practical advantages! The top real estate agents in Venice FL won't hesitate to tell you about how Venice has some of the lowest crime rates in the state, and in fact, is among the safest cities in the US! Another great practical advantage that the local real estate agents in Venice like to mention is the great job market. Jobs are widely available in a variety of different fields, making finding a job far easier than in other cities! Then there's the long list of things to see and do; there's never a dull moment in this town! The top realtors in Venice FL won't hesitate to inform you about all the incredibly enjoyable things to see and do that you'll find here. From shark hunting on the white sandy beaches to shopping in family-owned shops and exploring the rich history of the city, there's a little something for everyone here! If you're sold on making this charming little city your home, then you'll want to contact one of the top real estate agents in Venice FL, whom you will find listed right here on this page! These real estate agents have years of experience and know the market better than anyone else. With the help of the local realtors in Venice FL, finding the home of your dreams is a whole lot closer than you might think!
Top Realtors in Venice, FL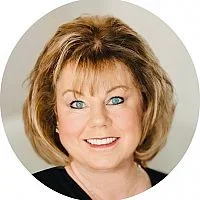 RE/MAX Palm Realty
2095 Tamiami Trail S, Venice 33947
1-941-662-8190
REAL ESTATE AGENT IN

Please wait ...
Local real estate agents in Venice FL
Cities near Venice FL, covered by our local realtors
Venice Florida Real Estate Agents have a nice little product on their hands. This city, just a few miles away from Sarasota, has a median home value of approximately $183,000 and almost 75% of rental homes. A big renter's market with good airbnb renting opportunities due to its amazing beach and golfing opportunities within a few miles and within Venice itself, making it a perfect spot for the snowbirds that are looking for a tranquil way of living while not going too far away from the big cities. Venice Florida Real Estate Agents will say your next move after getting a house there is buying a boat, since, besides the beach, Venice is located along the Roberts Bay, which makes it perfect for fishing and jet-skiing as well – you're bound to find a dolphin sooner or later; there are several there.

And you thought the only cool Venice was in Italy (or California at best)… nope! Venice, Florida rules!
But being such a unique housing market, finding a Venice Florida Real estate agent to help with buying or selling a property can make the difference between a traumatic and a smooth sailing move. Particularly when looking to sell a house fast, a Venice Florida Real Estate Agent can make all the difference in the world by knowing the city's ordinance shortcuts and by being one of their own. It might seem like nothing, but in a town with a population of a little more than twenty thousand people, a local real estate agent can make things easier by quickly narrowing down the type of home buyers or home sellers that are the right choice for your deal.
So contact one of our Venice Florida Real Estate Agents right now and head down to Florida to claim your piece of paradise!
Frequently asked questions about Venice Florida
What is Venice Florida known for?
Is Venice FL a good place to live?
Zipcodes covered by realtors in Venice Florida
34284
34285
34286
34287
34288
34289
34292
34293
Real Estate Advice and Tips