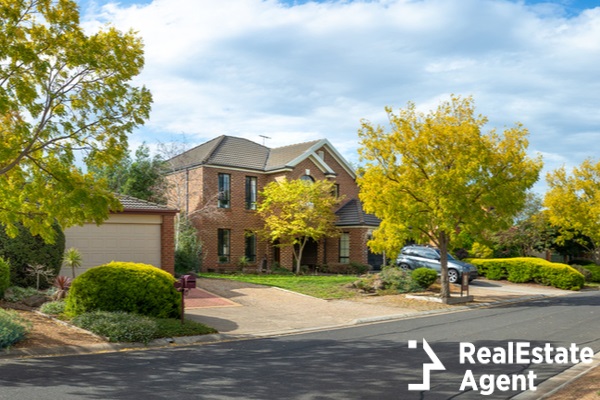 Living in a big city is great in many ways. You have unlimited access to different business and job opportunities, and it can never get too monotonous or boring. Big cities never sleep. There is always movement and activity. There is always something to do, and a fast-paced environment requires you to be on your feet all the time if you want to keep up the pace. The same goes for the city of Charlotte, North Carolina, a place known as a business and financial hub, a university town with a well-educated population, and a city that loves sports.
While some might love the urban environment because it keeps them moving all the time, others prefer a more slow-paced lifestyle, with less traffic, noise, crowds, or stress. You might not have the benefit of enjoying all the spoils provided to the city lovers, but you can still be close enough to the action while enjoying a more settled down lifestyle. Want to know how? It's simple, live in the suburbs. But we are not talking about any suburb! We are here to talk about living in one of Charlotte's best suburbs, the town of Matthews, North Carolina.
The city of Matthews NC offers excellent opportunities for those who want to experience a different kind of lifestyle. Is Matthews NC such a good place to live? Some say you can't really know until you've tried it. Take a few moments to dive deeper into this article to discover the wonders of Charlotte's best suburb, the city of Matthews NC.
The population of Matthews NC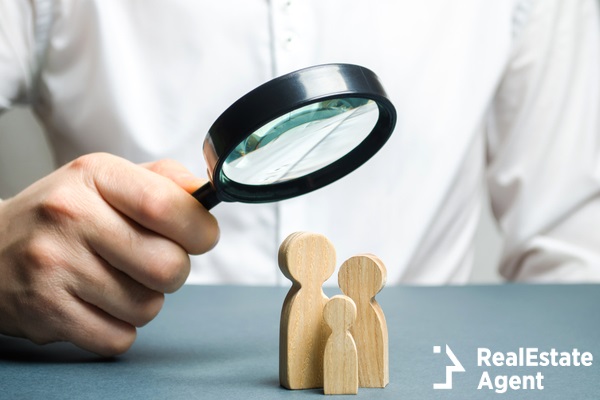 The community is probably one of the most essential aspects to consider when relocating to a new area. That is why many want to be part of a thigh-knit community where people are friendly, care about each other, and are always willing to lend a helping hand. That is precisely what you can expect from the community of Matthews North Carolina.
As far as Matthews NC demographics go, the population is close to 32,000 people, and the median age of the population is close to 42. Matthews NC demographics show that the town is not very diverse since 80% of the population is composed of Caucasian residents, and only 10% are African American residents.
A large portion of the suburb's population consists of families, and this is because the town of Matthews NC is considered to be a safe place with a family-friendly environment and good schools. Matthews North Carolina demographics show a positive trend because the quiet area, along with the natural landscape, makes it a very desirable place to live.
Living in the suburb of Matthews North Carolina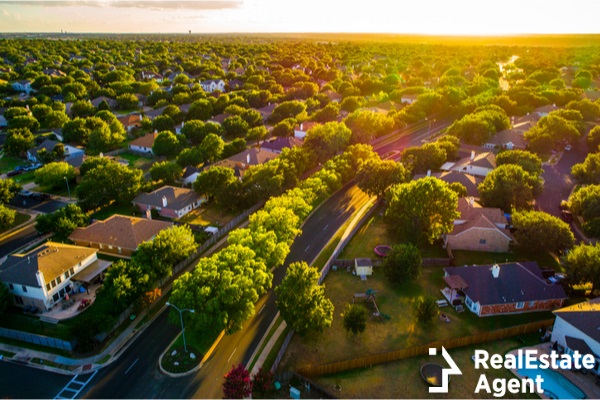 Before the city of Matthews, NC got to the point where it is today, it had undergone major transformations throughout the years. The town was initially named Stumptown because of the copious amount of tree stumps left from making way to cotton farms in the early 19th century. Later, the town was named Fullwood, and eventually, it was named after Edward Watson Matthews, the director of the Central Carolina Railroad.
The town had humble beginnings, but in time the city of Matthews NC has grown into one of the best suburbs of Charlotte as more people found their way to the town and decided to live here. You are probably one of the people who are wondering if it is worth living in the suburbs of Charlotte? We can tell you that it is definitely worth it, and here are a few reasons why you might enjoy living in Matthews North Carolina.
Favorable location for economic growth
Living in Matthews NC is favorable for the town residents for multiple reasons. It is conveniently located at a distance of 11 miles from downtown Charlotte where all the action is taking place. Charlotte's banking and business growth fueled the population increase and that is why the city of Matthews slowly moved from cotton to corporate. Today, the community is home to several national and international corporations such as Family Dollar and Harris Teeter.
One of the downsides of being close to Charlotte is the fact that prices are fueled as well. Does that mean that the city of Matthews is an expensive place to live? It might seem that way for some, but keep in mind that not only prices are driven up but also job opportunities and pay. The increase in household income can compensate for the increase in expenses.
There are certain aspects related to the cost of living that are more expensive than the Charlotte area, such as the housing market in Matthews NC. But, without a doubt, the location of the town is favorable since it has faced tremendous development pressure as a suburb of Charlotte.
The natural beauty and historical attractions in Matthews NC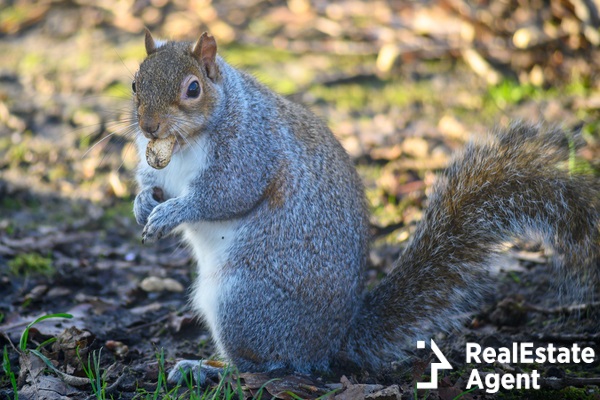 Another thing that residents living in Matthews NC can enjoy regularly is the natural beauty of the area along with some of its historical sites from the downtown area. If nature and history are your way of relaxing and having fun, in Matthews NC there is plenty. Locals enjoy some of their favorite outdoor activities, such as walking, biking, jogging, and fishing at Squirrel Lake Park. The same activities can be enjoyed at Four Mile Creek Greenway, and here you can find paved trails, wooden boardwalks, and, most importantly, a beautiful natural scenery.
History-wise, the city of Matthews NC has managed to preserve multiple downtown buildings that make up the historic district listed on the National Register of Historic Places. Some of them include the train depot built in 1879, a public school built in 1907, and an agricultural Grange building from the 1930s. A successful town partnership with the Matthews Historical Foundation managed to create multiple historical festivals, walking tours, and preserve a big part of Matthews historical sites.
Family-friendly community with great amenities
We have mentioned before that the city of Matthews North Carolina is considered to be a great suburb because of the family-friendly environment. You have an abundance of shopping centers and good schools in a safe area, and it is a great place to raise your children. Anytime you want, you can have a fantastic dining experience at one of Matthews NC top restaurants.
Each Park features a picnic area and playground where you can have a great weekday, and you will often see parents and children spending some quality time together. There are quite a few fun ways to spend your free time in Matthews NC, but if you ever feel like you're running short on things to do, don't worry. The downtown area of Charlotte is just a short drive away, and that is the beauty of living in a quiet area while being able to enjoy city life at any given moment.
Steps toward moving to Matthews NC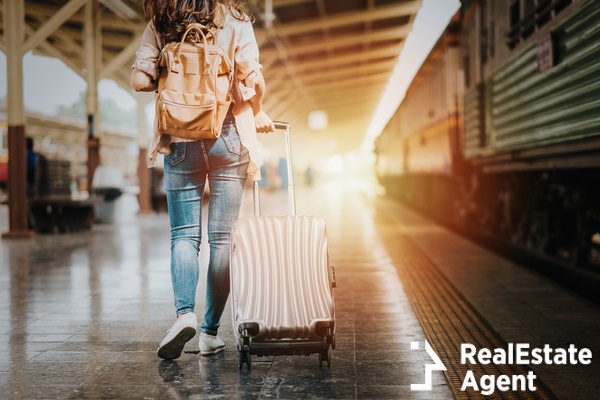 Now that you know what living in Matthews NC is all about, you are probably wondering how you can take your first steps relocating to the best suburb of Charlotte. You would have to decide whether you want to live as a tenant or have your own house. You can then contact a few realtors in Matthews NC so they can help you discover some of the best housing options for you and schedule some showings.

If you are interested in homes for sale in Matthews NC, or in renting a home, you should be aware of housing expenses. What would it take to live in the suburban area of Charlotte from a cost of living perspective?
The housing market of Matthews NC is unique, and not in a good way for many people who want to own property or become homeowners in the area. Matthews NC is not the most expensive housing market in the state, but it is certainly up there. The median home value is close to $315,000, which is even higher than the median home value of Charlotte that is about $281,000.
Also, the average rent is close to $1,200, and it has increased by almost 10% over the past year. About 70% of rented apartments are priced between $1,000 to $1,500 a month. Homes for sale in Matthews NC feature different types of houses, and for a single-family home with three bedrooms and two bathrooms, you can expect to pay anywhere around $300,000 depending on the area.
It seems that more people move away from big cities and prefer rural-like areas with fewer crowds and noise. This, however, impacts the housing market by driving the prices up and we see a similar tendency in the suburbs of Charlotte.

Conclusion
The gorgeous suburbs of Charlotte have a charm of their own, and so does the city of Matthews NC. With beautiful sceneries, a quiet environment, and amazing communities there's no wonder why the town is considered one of the best suburbs of Charlotte. You can enjoy the quality lifestyle provided by a tight-knit community such as Matthews NC, and see what it's like to live in a great city of North Carolina.
If you find this article interesting and useful, make sure to share it with your friends and leave a comment down below. Let us know what you love most about your life as a resident of Charlotte's best suburb, Matthews North Carolina.