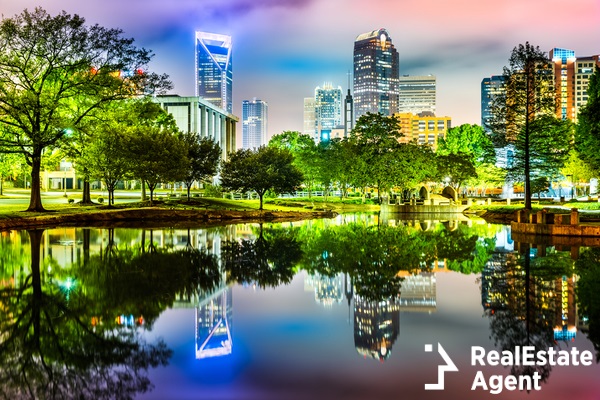 The most populous city of North Carolina, Charlotte is also the county seat for the county of Mecklenburg. The city is considered to be a relatively new city that is still developing as many of the people living in Charlotte, NC aren't sure if that's a pro or a con. Its population is still growing having surpassed 873,000 residents as of 2018 which is also the reason why the city is constantly changing and reinventing itself.
Among the cities of North Carolina, the city of Charlotte manages to stand out through its position as a commercial hub, sports hub and artistic culture. Even if it is still considered a new city, Charlotte has had its fair share of history, some that even placed it in the history books of the nation. Having a growing melting pot of diversity, creativity and southern charm, an abundance of beautiful parks and nature, while also hosting metropolitan skyscrapers, it's no wonder why people love the city of Charlotte! You can't visit this southern jewel without learning about moonshine, NASCAR and the Fury325.
As a city that depends on driving as the primary means of transportation, Charlotte is spread across 308.6 square miles. Compared to Atlanta, the city of Charlotte, NC is larger in population by 1.75 times and more than twice in regards to covered square miles. Now, the city of Charlotte, NC was named after Charlotte, wife of King George the III and it's term of endearment is "Queen City". So, let's see what the Queen city is all about, shall we?
History and Figures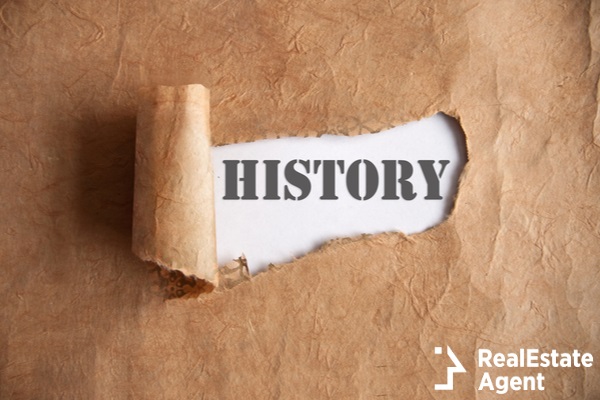 As stated above, Charlotte is the largest city in North Carolina and is only trumped by the city of Jacksonville, Florida as the largest city in the Southeastern U.S. Having been charted all the way back in 1768 by European settlers under the King's rule which he named it after his wife, Charlotte, and named the surrounding area after her birthplace in Germany, which is now known as Mecklenburg county.
The city grew with several landmarks throughout its history:
Fought for its independence in 1775;
Taught British General Cornwallis a lesson in the 1780 Battle of Charlotte who fled like from "a hornet's nest of rebellion";
Began the U.S. search for gold in 1799;
Became a hotspot through railroads in the late 1850s;
Gave up on cotton and slavery for industrianization in the 1860s reaching 4,500 residents in 1870;
Began its textile revolution in the 1880s with Charlotte Cotton Mill that still stands to this day;
Grew from 20,000 residents to 100,000 in 40 years by 1940;
Businesses, NASCAR, the music scene and campus life blossomed and it's still growing today.
Demographics
With a complicated history, Charlotte had the time to assimilate and mold itself to the needs of its residents. The battles and struggles of the past were left in the history books as the city moved towards a future that shared the pieces of the pie to any and all its residents. With a still growing population diversity and a median age of 34, Charlotte was ranked the most diverse city in North Carolina at the start of 2020 and the population is currently as follows:
White: 49.54%
Black or African American: 35.09%
Asian: 6.54%
Other race: 5.60%
Two or more races: 2.80%
Native American: 0.37%
Native Hawaiian or Pacific Islander: 0.06%
Life in Charlotte - pros and cons
The city of Charlotte, NC is a prosperous metropolitan area that attracts people from all over the country within its borders. Whether you're coming from New York in search of a more peaceful community or you're moving from Salisbury, NC seeking a job in financial services, Charlotte is the perfect mix to make everyone feel confident that they found exactly what they are looking for. While it is a sought after destination for people looking to relocate, living in Charlotte, NC has both pros and cons.
Pros of Charlotte, NC
For many people Charlotte, NC is a city of possibilities and opportunities at a low cost of living. As it's constantly growing, it's like a clean slate for many new residents. You can come here, decide what you want to do with your life and find your path. So let's see what the city has to brag about and some of the reasons why you should move to Charlotte, NC.
Things to do in Charlotte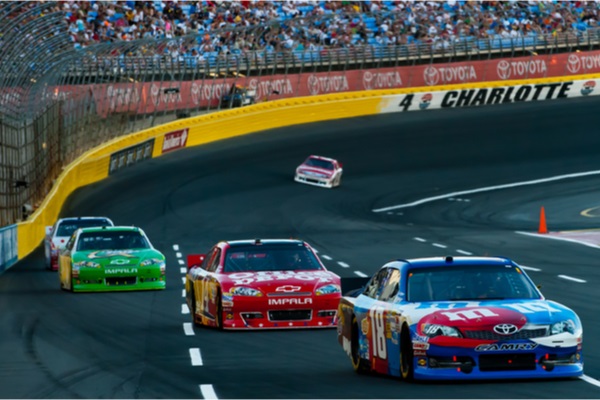 There is no shortage of things to do in Charlotte, NC. Whether we're talking about sports (Football - Carolina Panthers; Baseball - Charlotte Knights; Hockey - Charlotte Checkers; NASCAR; Golf), areas to explore or culture to absorb there is something happening every day. As a Charlotte resident you can also use "Meet Up", an app for people to engage with other people who are interested in the same activities. Find a Yoga class, a festival, explore the culinary diversity, go hiking with friends or catch a match at the Bank of America Stadium or at a bar. The options are endless and you'll struggle to schedule in all the activities available.
The Weather in Charlotte
In the summer you'll want to go to the beach with temperatures between 57 and 90 degrees. It's gonna be hot and humid in July and August so invest in an AC and get a pool membership. Winters are mild and brief but it does snow from time to time. Temperatures vary between 31 and 51 degrees so you probably won't be needing thick coats or gloves too often. The beach is only 3 and a half hours away from Uptown Charlotte and the mountains are about 2 hours away. Perfect for the changing seasons and close enough for you to be able to take advantage of the best of both worlds.
Location
As we already noted, in Charlotte you get access to both the beach and mountains. While some do wish the beach was closer, remember, this city is a mix of old and new, warm and cold, beach and mountains which is perfect if you'd like to have more options. If you want to go for a swim in the ocean, the closest option is Myrtle Beach at 3 and a half hours away in South Carolina. There is also the Outer Banks region which is a lean stretch of land separated from the mainland that works as a resort. As for mountains, you have a short 2 hour drive to Asheville where you can climb mountains or swim in mountain lakes as much as your heart desires. From the city of Charlotte, NC you also have a 2 hour drive to Atlanta or a 3 hour drive to Charleston,SC., both destinations deserving a visit.
Diversity
Charlotte was charted before the birth of the nation when European colonies were still in power, then came the cotton era and slavery, following that was the industrial revolution. What we mean to point out is that diversity is in the history of the city of Charlotte and the more it grows the more diverse it becomes. It's a melting pot that's still melting and mixing, combining cultures as it tries to find its own definition. Here you will see people from different walks of life, different backgrounds, nationalities or races coming together in order to become a whole of something new.
Growth
As the 6th fastest growing city in the U.S., the city of Charlotte, NC continues to grow. There was a jump of over 13,000 new residents between 2017 and 2018. At that time it reached 873,000 residents and there are no intentions for it to stop growing anytime soon. Furthermore, the surrounding cities that work as suburbs to Charlotte are growing at an even higher rate. This only makes the Charlotte metropolitan area grow in rank as well. Between 2010 and 2018 the Charlotte metro area became the 7th fastest-growing metropolitan area in the US. To underline its amazing growth, we can also look at the job market which is now the 8th fastest growing job market in the U.S. Industries like Aerospace & Defense, Automotives, Biotechnology & Pharmaceuticals, Business & Financial Services and Energy are all a part of this growth that also brough 6 Fortune 500 companies in Charlotte, NC
Cons of Charlotte, NC
With a list of pros of living in Charlotte, NC, we also have a list of cons. While the following list will cover the cons, they are open to interpretation and might seem less important to some than to others. So let's see some cons of living in Charlotte, NC so you can decide if they might constitute as reasons not to move to Charlotte, NC.
Traffic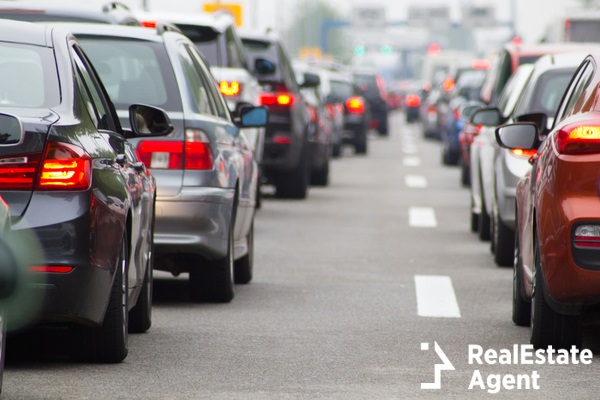 With growth comes more residents, with more residents come more cars, and with more cars comes traffic. But before you start to backtrack because of this, do take into consideration the fact that Charlotte is the largest city in North Carolina when it comes to population. Also, traffic for Charlotte is like traffic outside of rush hour for even larger cities. Yes, that's how traffic is for Charlotte but some people may find it as a con. It really depends on where you're coming from and what you're accustomed to. To people from New York, Charlotte will seem like the off season when everyone is in the Hamptons in the summer. If you're coming from Greensboro,NC., you might find the few moments of congestion a bit annoying.
No water access
The ocean, as we already covered in the pros, is 3 and a half hours away and within the city of Charlotte there is no large lake or body of water. You do have Catawba River and Creek as well as Steele Creek but that's about it. If you want you can find amazing resorts all around the creeks if you're looking for a quick getaway or simply if you want to just go to the ocean or the mountains as there are lakes and springs just 2 hours away surrounding Asheville. Those are relatively close as well, it all depends on what you want for your weekend. This could be a drawback as most people go to the ocean for weekend trips and very few decide to drive all the way to Myrtle Beach in the morning only to return at night.
New city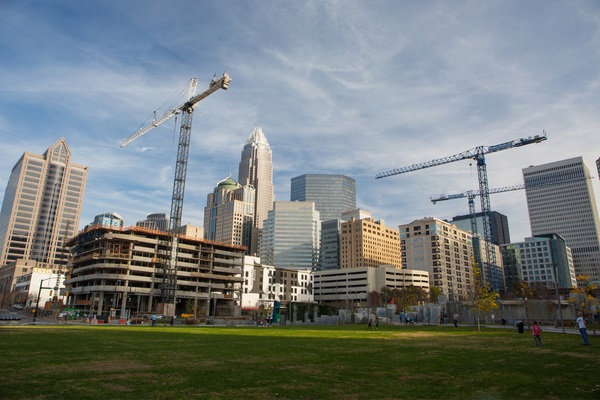 With all of that history some might find it weird that Charlotte is considered a new city, but it is. This can be seen clearly in the way in which the city is still developing. With all the huge cranes that are busy with construction throughout the city, new residential developments and business headquarters can be seen popping up everywhere. This can be seen as an opportunity. Pay attention and invest in the next new, hot and happening neighborhood in an effort to make better revenues. Because of this kind of development, every neighborhood has within itself everything that you could possibly want. This can mean that you have no need to leave the area for basic needs and that can be seen as a loss, because the city is beautiful and the residents should be witnesses to that beauty.
Culture
The side effect of the melting pot and the accelerated growth is that the residents are just now beginning to form an original Charlotte culture or DNA, if you will. The city of Charlotte, NC didn't have time to create its own culture which is why it is still a young city, still bending at every turn and morphing into what the population needs the city to be. It will get there in due time, it just hasn't reached that point yet. For now, however, you won't find areas with communities separated by economical, racial or ethnical differences, which is good, but there also aren't many ethnic restaurants or shopping areas besides from malls. Charlotte isn't a city where you can find clothing shops, quirky boutiques or even level ground salons that one can find in cities like New York. Those small establishments give a city it's own color, flair and atmosphere.
Proximity
There are many areas where you can live in Charlotte, NC which means that there are also many areas where you can go. As Charlotte is spread out, you will require a car to get to where you are going and you will feel the miles. It's not because of the quality of the roads, but because of the distance from point A to point B. Because of the acceptable traffic it may not seem like a lot but the miles will add up in time. You could look into podcasts or playlists of your favourite artists as your time in your car might increase if you move here.
Real Estate Market in Charlotte, NC
The real estate market that we have in Charlotte, NC has a recent history of being among the best real estate markets for long term investments in the U.S. The housing prices have been on a constant climb and the market doesn't seem to change trajectory. So let's see why does the real estate market in Charlotte, NC attracts so many investors as well as new residents.
Charlotte, NC housing market
In order for the housing market to be successful and thriving it has to satisfy the necessities of the city's possible new residents. That can mean location, pricing, quality of life, education and safety. We already covered the traffic that might give people reasons not to move to Charlotte, NC but the growth continues. When it comes to safety … well, the Charlotte, North Carolina crime rates aren't a bragging element. There aren't many people that would move to a city that has more violence than the national average. However, Charlotte, NC crime rates don't seem to affect the influx of new residents and as new residents need housing, the housing market isn't badly affected.
Housing Market facts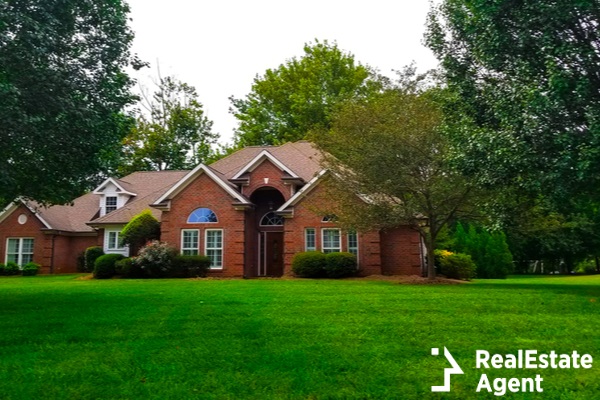 The housing market in the city of Charlotte is thriving, excelling, and managing to overcome the city's crime rates. In fact, the continuous population growth affected the real estate market in a good way. As people keep moving to Charlotte there is a constant demand for housing. However, there aren't enough homes available on the market. This led to an appreciation of 3.95% for the real estate prices in Charlotte, NC and this happened just in the past ten years alone.

But the ball keeps rolling. In February of 2020 there were 4,700 new homes listed on the market, an increase of 2.2% since Feb. 2019, also there were 4,900 pending sales for homes which is also an increase of 24.8% since Feb 2019 and the median home price went to $263,000, an increase still of 11.9% since February of 2019. Furthermore, in March of 2020 the numbers kept growing. 5,900 new listings, 4,800 pending sales and a median home price of $271,500. That's an increase of $8,500 in the period of one month. This makes Charlotte a part of the 20% cities in the U.S. for the increase of housing prices.

Still, the housing market is affordable, accessible and attractive for both investors as well as new residents. If you move to Charlotte, NC you'll notice that you get more "house" for your money,, meaning that you'll spend less money but get a bigger home when compared to other similarly sized cities.
Real estate forecast for 2020
During 2019 the real estate market in Charlotte, NC managed to increase in value by 4.5%. Recently, the Charlotte housing market forecast for 2020 was that it will continue to grow by 3.8% by 2021. Now, these are predictions, estimates, expectations if the trend continues and there isn't anything to say that things would change. If they do however, the decrease could be brief and short lived.
Currently the median home value on Zillow is at $252,500 (decreased due to the effects of Covid-19 on the economy) while listing prices are at a median of $292,000. Seeing as the homes that are currently sold get a median price of $261,900 it's likely that the effects of the pandemic did not manage to affect the actual real life value of homes yet, but we can only predict a possibility of a 1.2% decrease by 2021.
Investing in the Charlotte, NC real estate market can provide a good long term profit, once the current climate changes. As a good location for long term investments in general, you might consider investing in property here for its great potential. If you're interested real estate agents in Charlotte, NC will help you with tips about the current feel of the market and guide you towards the best investment possible.
Conclusion
Whether it's NASCAR or Golfing, the great outdoors or the Bank of America Stadium, music or roller coasters, the city of Charlotte, North Carolina has plenty of ways to hypnotise it's visitors. Don't take our word for it, go find out for yourself. Add to its diversity or help it find its culture. Charlotte will welcome you with that amazing southern charm and you'll be hooked in no time.
Comment below if for any reason you think we overlooked something that just screams Charlotte, NC. Like & Share with friends and family and see what they have to say about the Queen City.