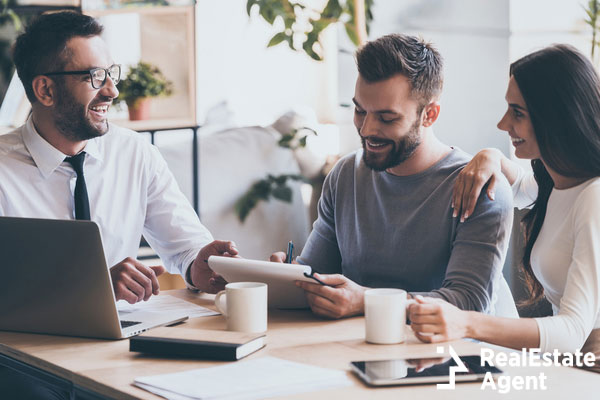 No matter what field you work in, chances are you've got a set of tools that you rely on to perform your duties and be effective in your role. Contractors have hammers and saws, programmers have laptops and espresso machines, and mechanics have impact wrenches and socket sets missing the ¼" socket.

Much like those working in these other fields, real estate agents have their own set of essential tools that they must have in order to be productive and efficient. These tools vary greatly in application and complexity, but they all share one common quality: they make a day in the life of a real estate agent play out smoothly and effortlessly!

If you're a beginner in this field, you might still be unclear as to what exactly you need to have in order to perform your duties correctly. Navigating the ins and outs of a business this complicated is quite the challenge for someone without the knowledge and experience necessary to simply know what to do and how to do it, after all!

Don't worry; if you're not sure what you need in order to be a successful real estate agent, we're here to help you figure it out. In this article we'll be telling you exactly what you need (and what you don't need) in order to succeed as a real estate agent. You don't necessarily need all of them right off the bat, but it's a good idea to budget around them as a priority. Let's get started!
Tools of the trade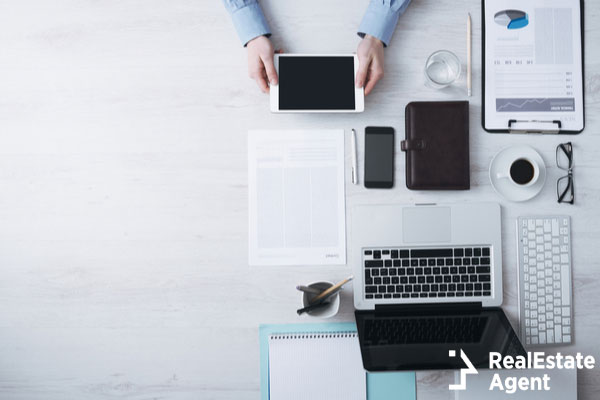 As new technology and innovation have brought the world closer together, they have also made it a much more complicated place to navigate. If you were to compare a day in the life of a realtor from the 1970s with a day from the life of a modern realtor, you'd be surprised at how many differences you could spot! The old manuals are outdated, and the tools of the trade have changed a lot. So what do you need to make it as a realtor?
The right car
While it may not be the first thing that springs to mind when you think of real estate as an occupation, the importance of having a modern, reliable and comfortable automobile can not be understated. Although you may never have considered this, there are a number of good reasons why the most successful real estate professionals can be seen driving luxury vehicles!

The first reason is practicality. As a realtor, travelling is a big part of your job. Going back and forth between your brokerage and your listings requires a vehicle that you can rely on to get you where you need to go in a comfortable and efficient manner. Purchasing or leasing a car that meets these requirements will help you maintain peak efficiency at all times!

Secondly, a good car helps build a good image. As a realtor, the way your clients perceive you is very important. If they perceive you as being successful, they're a lot more likely to make a purchase with you or choose you to represent them as they endeavor to sell their home. Is there anything that really exudes success quite like a new luxury car? We can't think of anything!
A trusty smartphone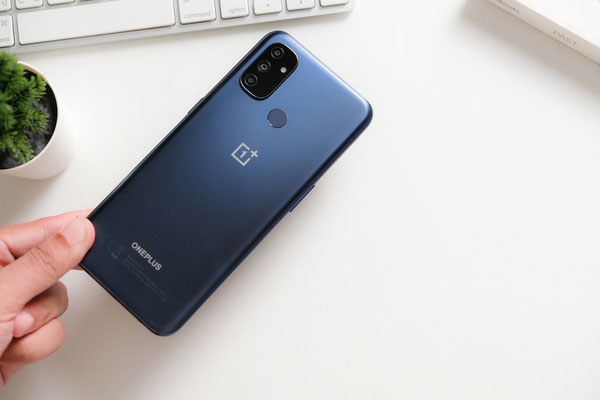 Just like a nice car gets you where you need to go in the real world, a good smartphone fulfills a similar purpose by providing you with a mobile workstation that you can use from just about anywhere in the world. And, in addition to providing you with mobility and functionality on the go, a smartphone also functions in a number of oher auxiliary roles!

While you probably won't be making your phone your go to device when you need to type up a document or send an email, it's immensely useful when you need to do tasks like these but don't have a laptop or computer handy. They also provide you with a line of communication to stay connected with clients and colleagues, ensuring that you can be reached at any time, no matter where you are.

Another function phones serve is as a status symbol. Much like how a nice car can inspire confidence in your clients, a cutting edge flagship smartphone can also function in this role. When you arrive at a meeting holding a phone that was just released last month, it can go a long way towards convincing others you're successful!
A reliable laptop

Another thing you'll need as a real estate agent is a good laptop. While it provides you with quite as much mobility as a smartphone, these handy computing devices strike an excellent balance between portability and computing power, allowing you to get the best of both worlds without the hassle of a phone or desktop computer.

With a laptop computer, you'll be able to do a wide variety of tasks that would otherwise be tedious or impossible on a smartphone. Need to format some documents for a sale you've got coming up? Whip out your laptop! Looking to find some information on property values for a client seeking to buy a home? The laptop has got you covered here too! Whether you're trying to find a real estate agent so you can ask their advice or want to list a property on your website, a laptop is the perfect device to help you accomplish your goal.

Although there are plenty of budget models available on the laptop market, we'd recommend something with more computing power and a slimmer silhouette, such as an ultrabook. These thin, lightweight portable computers are much easier to carry around than clumsier budget models, but pack a substantial amount of power nonetheless. For the money, they're the best kind of laptop a real estate agent can buy!
A professional camera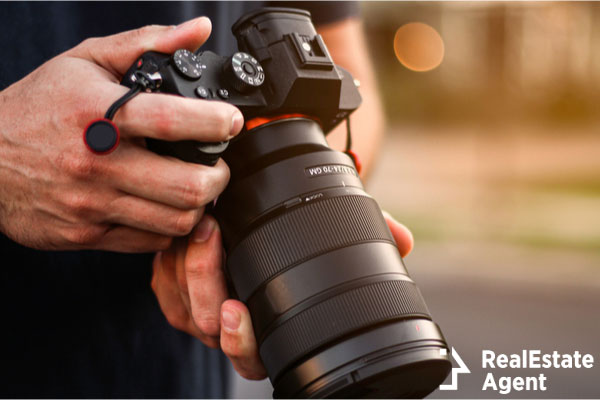 There's an old saying you're probably familiar with. It goes "a picture is worth a thousand words". We stand by this turn-of-phrase, but we'd like to add to it. What do we mean, you ask? Well, if a picture is worth a thousand words, then a good picture is worth ten thousand words! In real estate, good pictures are essential, not optional!

If you want to capture your listings in all their glory, your best bet is to purchase a high-quality professional DSLR. We're just as excited about the resurgence of analogue photography as anyone else, but when it comes to professional applications, the expedience and quality of digital photographs simply can't be beat.

In order to make sure your photographs are as high-quality as possible, you're best off opting for a top-of-the-line digital SLR (DSLR) camera with quality wide angle and telephoto lenses. With a camera and set of lenses like these, you'll be able to accurately and attractively capture all aspects of the house you're trying to sell. If you purchase a camera body with image stabilization and active focus, you can easily make a high quality walkthrough video of the home!
A pen and paper
Let's face it: technology isn't perfect. No matter how advanced your smartphone or how powerful your laptop, they will sometimes quit on you, leaving you bereaved of your technologically superior tools. In situations such as these, it's always handy to keep some old-fashioned tools at hand!

Sure, you don't want to rely solely on analogue technology like this. The benefits of technology speak for themselves, and real estate agents who refuse to take advantage of it will be left behind by the steady march of progress. Nevertheless, when it comes to reliability, nothing does the job quite as consistently as a good old fashioned pen and paper!

Of course, just because it's low-tech doesn't mean it has to be low quality. Compared to the pricier entries on this list, a pen and pad of paper cost virtually nothing, even if you spring for products that are well made and long lasting. What's more, a high quality fountain pen and leather bound notebook can make quite a good impression on a prospective client!
Learning from the pros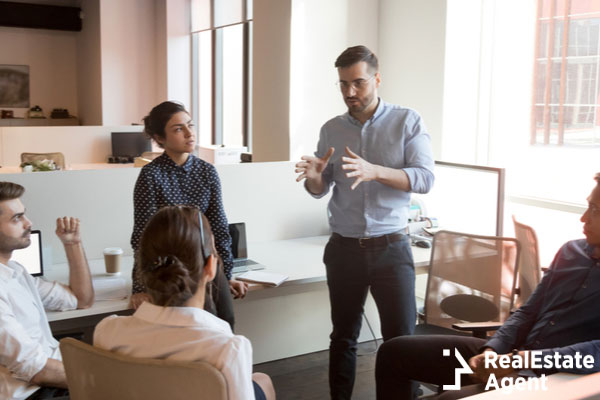 While acquiring the tools we've listed here will without a doubt equip you for success, this doesn't mean that you can't make other additions to your real estate agent's toolbox over time. There are thousands of different ways to up your game as a real estate agent, and a big part of that is finding the right tools to do just that.

If you want to fast-track your career as a real estate agent, your best bet is to find a real estate agent with more experience than you and ask them for their advice. This doesn't just apply to equipment recommendations; an experienced real estate agent is liable to be a goldmine of valuable advice and information!

As is the case with many other things in life, it's a lot easier to learn from someone who has learned the hard way than it is to learn something the hard way. Asking advice from a veteran real estate agent with decades of experience is the one of the best ways to make sure that you don't make the same mistakes that they did. Trust us; when it comes to real estate, there are a lot of mistakes you do not want to make!
Conclusion

Well, there you have it; the basic toolkit of the 21st century real estate agent! While it's far from an exhaustive list of every piece of equipment you can use to your advantage in this trade, we do hope that it will provide you with a basic understanding of what's necessary in this trade. Once you have these tools in your arsenal, you're well on your way to having everything you need to be successful!