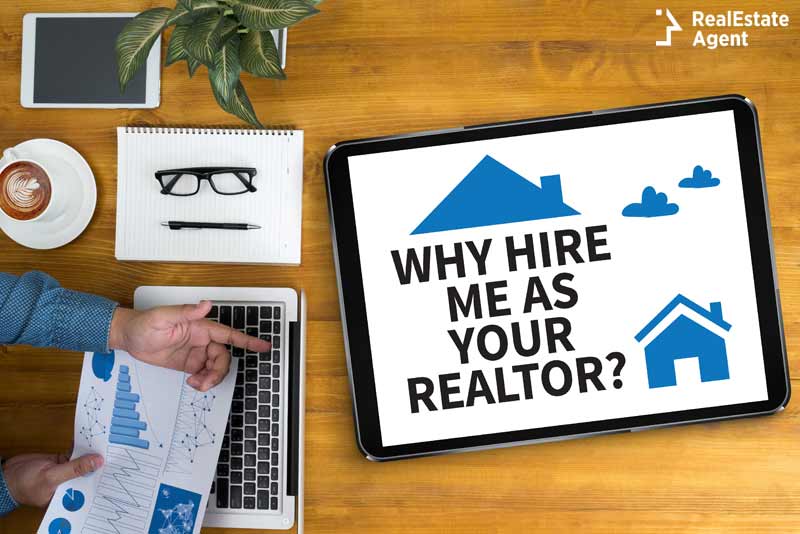 Do you remember what you wanted to become when you were just a child? Boys would say they wanted to become police officers, firefighters or pilots, while the girls would become nurses, teachers or ballet dancers. For kids, the concept of becoming a real estate agent didn't even cross their mind, unless they have a parent in that field! Many of them, though, possess all the qualities of a successful real estate agent deep down inside them. As soon as they graduate from college, and start looking for a place of their own, the interest for real estate starts to grow.
First-time home buyers look for a reputable real estate agent on The Official Real Estate Agent Directory®. After closing, the agent gets a commission, and the new homeowner gets his/her mortgage. Crossing paths with a real estate agent can be life-changing! It shouldn't come as a surprise that some home buyers are seduced by the unlimited potential of a real estate career and crave to become a real estate agent themselves. Literally, the sky's the limit! But if you want to touch the sky, do you know what are the qualities of a successful real estate agent? Read on to find out!
There have been 1.3 million real estate agents in the US, in 2018 - 6% more than in 2017. Isn't it hard to make yourself noticed in this crowd? Well, it is. But RealEstateAgent.com has been providing visibility for real estate agents for more than a decade and will continue to connect home buyers and sellers with real estate agents because only 8% of home sellers offered their home For Sale By Owner (FSBO). In real estate, most buyers and sellers still rely on REALTORS®.
What education do you need to be a real estate agent?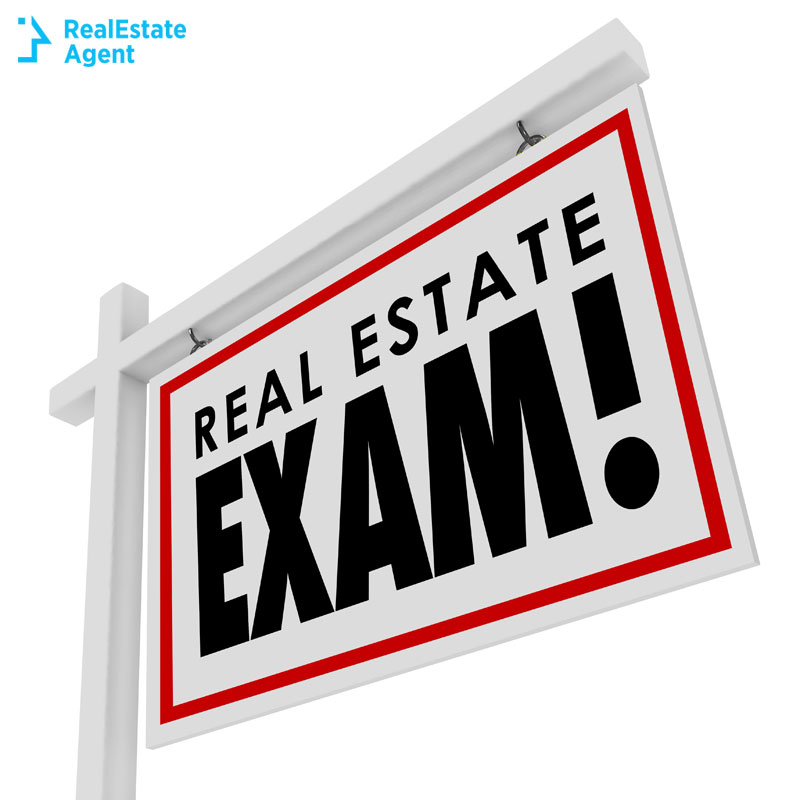 Real estate agents are professionals who base their practice on the Real Estate License. Most states impose a minimum age of 18 or 19 years for participants. However, the average agent is a caucasian woman over 50. (She is also a homeowner.) The license is issued after passing the State exam. But before that, you should choose a pre-licensing school. Preparation takes between 135 hours (California) and 180 hours (Texas). Some states do not allow online preparation for the exam so check your state's real estate commission website for more details.
The start of a real estate career is relatively cheap and easy. However, you should be prepared for the following:
Pre-license courses - $300+
Real estate license application fee - $25
Fingerprinting and background check - $100
The actual state exam fee - $50
Memberships and association fees - $200+ (for example, if you want to be a member of The National Association of REALTORS®)
Multiple Listing System (MLS) fees - $20-$50/month
Post-licensing classes /continuing education - $50-$300+
Marketing costs - variable - here are the options available on RealEstateAgent.com
Business expenses - variable
Then you should keep in mind that rookie REALTORS® don't close too many properties in the first years. So, if you cover your expenses from your sales, then you're lucky. Don't set too high expectations from the beginning. If you have the qualities of a successful real estate agent, then wait patiently as your career unfolds. You'll be on a steep learning curve for a while!
Are you changing careers?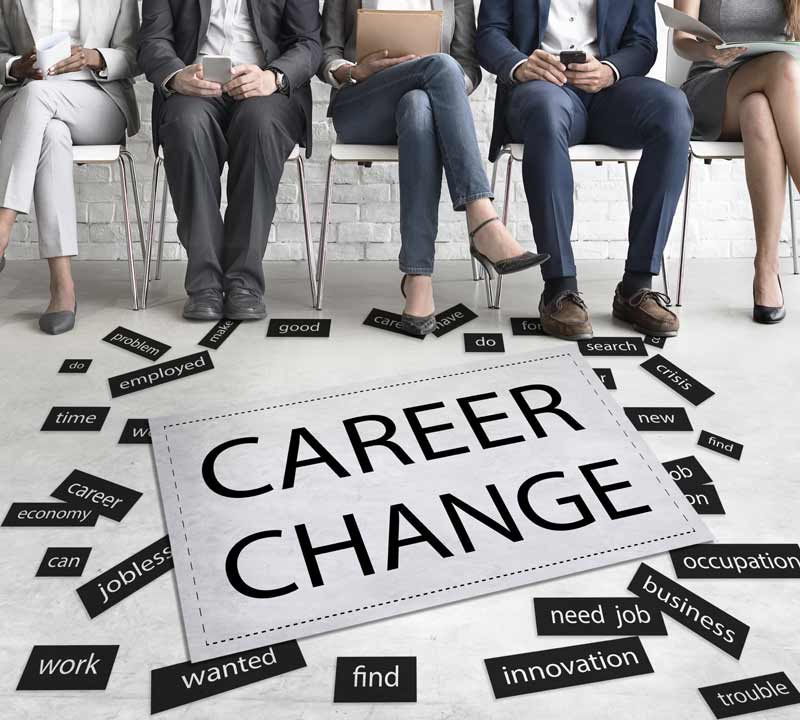 Given the fact that the interest for real estate grows over time, career changes are not uncommon among REALTORS®. Moving from a 9 to 5 job to another job where it's hard to say when you've been working and not will require an adaptation period. Your previous career might have a huge contribution to your success. Without realizing, it helped you gain the qualities of a successful real estate agent. For example, your experience in marketing could help you attract more views to your listings thus increasing the number of potential buyers. Coming from a corporate career, you will probably know how to dress for success, how to master your speech and body language to make a good first impression. If your previous career made you famous to some extent, then use your notoriety to attract clients and leads. You may think that legal background is a must in real estate, but it's not necessary since there are real estate lawyers who will handle all the tough parts, once you make the buyer-seller match, and their services are included in the closing costs.
What skills do you need to be a real estate agent?
Interest in houses and architecture
Did you use to draw beautiful houses as a kid? Or did you dream of becoming a great architect but you were bad at math and your perspective drawings would never make sense? Then you're probably the right person for selling other's work.
If you want to be one step ahead of your colleagues, you may want to learn more about traditional houses around the world. As you will see, tradition and culture play an important role in the decision process. But you should also be aware of the different types of house styles. "Do you like modern architecture or well-preserved Tudor architecture?" - this might be one of the first questions to ask home buyers.


Understanding the local market
The best way to get a feeling of what people are looking for is to join a team of real estate agents or to work for a broker. Brokers usually have a lot more experience and you can learn a lot from them. You have to feel whether the market is cold or hot. Or whether you are activating in a real estate bubble or not. To make things even easier for yourself, you may choose to specialize in a real estate niche, such as:
Distressed properties
REOs
Fixer-Uppers and house flipping
Newlyweds
Divorcees
Short sales
First-time homebuyers
Waterfront properties
Condos and co-ops
If you are working near a university that attracts thousands of students each year, you may also want to focus on student accommodation, and encourage parents to invest in condos, for example. Also, take seasonality into consideration. When are people more likely to buy or sell a house?
Not feeling the market and having no interest in architecture whatsoever are two reasons why real estate agents fail. Moreover, when you attempt to be known for everything, you don't become known for anything.
Attention to details
Walk in the shoes of a buyer whenever you visit a home for sale. If you notice something wrong, don't be afraid to speak or to suggest that the seller made a repair. You should also be able to identify the strong features of a house and emphasize them while making the weak parts less significant. Disclosure in real estate is another sensitive issue and you should pay attention to it.
Honesty and integrity
It pays to be honest. Three quarters of buyers and sellers would recommend their real estate agent to another person. So, people feel if you were genuine or not. Another way to maintain a good reputation is by joining the National Association of REALTORS® and following their code of ethics. Last, but not least, you can work with a reputable broker, or with a franchise that boasts national coverage.
Engaging personality
Do you like people? Well, you better, because you will have to deal with all kinds of individuals. Extroverts may gain extra points with no effort. Even if you're not naturally talkative and easy-going, if you want to succeed in real estate, you have to be, at least while at work. Put a smile on your face even if you don't feel like smiling. Your smile is a powerful marketing tool. Let your personality shine in your photos and videos as well, both on social media and in your real estate vlogs on YouTube. Your personality can do half of your work, so don't neglect personal branding!
Problem-solving
Among the top qualities of a successful real estate agent, the ability to find a solution to a problem in a timely manner is imperative. Home sellers come to you with their problem: a house that needs a new owner. As a real estate agent, your job will be to solve your seller's problem! You will have to be creative and use an innovative marketing mix or even explore these out-of-the-ordinary sales strategies.
Also, you should know all the tricks agents play to close a deal faster. However, make sure you don't promise too much only to underdeliver in the end.
A network of connections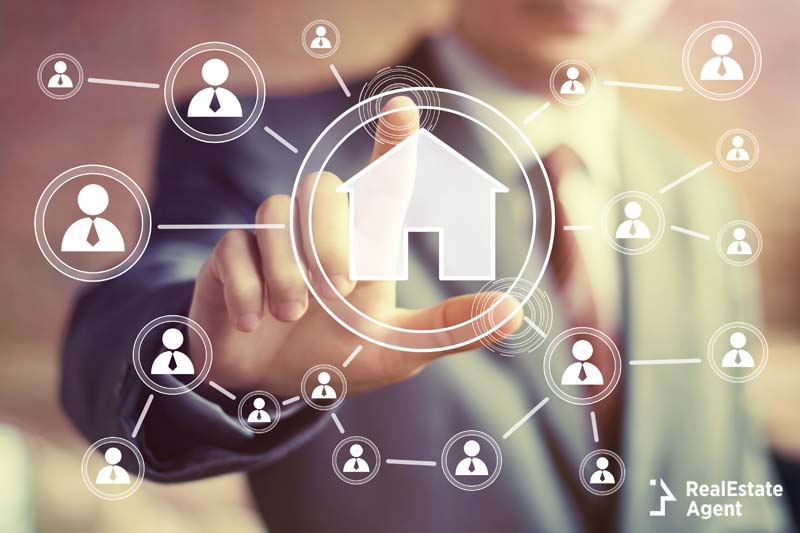 Why do real estate agents fail? Because they have neither a team nor a network of connections behind. Of course, these take time to build. You have to attend conferences and trade shows, you have to apply guerilla marketing in your everyday business and find creative ways to promote your business. The benefit of attending real estate classes is that you meet and befriend your colleagues, who will later work in real estate as well. You should have a few databases with contacts such as potential buyers and sellers, appraisers, home inspectors, and mortgage loan officers. You never know when you need a quick answer from an expert, so you should have a few contacts you can count on no matter what.
Self-motivated
A job that pays a commission instead of a salary might seem quite motivating, but you could be overwhelmed with uncertainty and doubt. Keep in mind that some of the least enjoyable tasks are also the most dollar productive tasks. If you do the right thing over and over again, it must pay off sooner or later. Keep up the good work! Stay positive and don't compare your start with other's middle. Success takes time! Why real estate agents fail to realize this is beyond our understanding.
Real estate coach
New generations of home buyers are away from the realities of our economy, enclosed in small classrooms, following a national curriculum that doesn't prepare them to become indebted. They don't get enough financial education and even though they flood the market with good credit scores, they are not good at budgeting and managing their personal finances. Take the time to educate potential buyers and explain to them what type of mortgage they should choose and why. Also, help them to pay less interest on their loans by encouraging them to pay their loans faster. Become a teacher and place yourself above the crowd! Use this "role" to gain the credibility and trust of first time home buyers. Don't be afraid to share your knowledge! You may want to write a book, an e-book or create a video course - it's really up to you.
These are only a few qualities of a successful real estate agent. What makes a real estate agent? On top of all the aforementioned qualities, we can add empathy. Most sellers pass through difficult times. They might have to sell their house during a divorce or after the death of a loved one. Or the sellers might be behind on their mortgage payments and try to figure out their future after an imminent foreclosure. Real estate agents also have to be creative and flexible, knowing all the mortgage types available for their buyers and sellers. Some buyers might require seller financing or other types of loans for people with bad credit.
People will always buy and sell real estate and your career will follow the market trend. There will be ups and downs, high and low commissions, but with passion and confidence, you will overcome your sales goals.