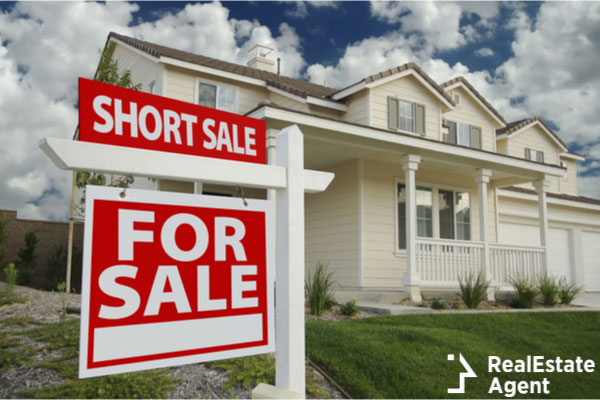 There are negative connotations to a short sale transaction in real estate. One is owners fail to meet the original mortgage obligation. This could be due to several reasons such as job loss and health issues. Believe it or not, there are some advantages for sellers that can be negotiated with lenders. In addition, programs exist to soften the blow of unfortunate circumstances. The federal government is an agency that has resources to address this type of mortgage transaction. Buyers can capitalize on finding homes that are underpriced. Real estate agents and brokers are guaranteed a set commission regardless of the selling price.
What is a short sale?
A short sale is a real estate transaction that takes place when owners have a principle balance larger than the home's value. This is the last step to address a mortgage loan that is in default before a foreclosure. There will still be a buyer, lender, contract, and closing. A home inspection and appraisal will also be included. It is important to note that short sales are a staple mortgage option to mitigate distressed mortgage scenarios.
Things to be aware of in a short sale.
From a home buyer's perspective, there are things to be aware of before considering a short sale option. First is the property's condition. It could have a litany of issues needing repair or replacement. Second is the status of homeowner association membership. Third would be to ensure a clean title process was used to remove any property liens. Each of these items could result in additional cost burdens after the sale has closed. Home buyers who partner with experienced real estate agents have a knowledgeable resource and can navigate these concerns.
Ways to capitalize on a short sale.
To capitalize on a short sale opportunity, research areas where the purchase will be made. Look at trends from previous years regarding property value, property taxes, and mill rates. Homes in sub-divisions are good prospects, because they may have amenities such as swimming, golf, and tennis. This will bolster the rebound in home value over time. Once a real estate agent has been hired, request comp listings by zip codes.
This tactic narrows searches further with information about only the cities of interest. A caveat is to enlist the services of an inspector. Let them know that you are looking for properties in the short sale market so they can sign-on for repeat work. This could lead to a possible discount being secured. Real estate agents will have a list of contractors to choose from. Follow this legwork with pricing repairs and replacement costs at home improvement retailers such as Home Depot and Lowe's.
Short sale benefits for sellers and home buyers.
Sellers of short sale contracts never imagined they would be in this scenario. However, there are ways to minimize further losses. For example, work closely with agents and lenders to push for higher offers. Inquire about programs with incentives such as paying for relocation. Also, check to see if outstanding liens, property taxes, homeowner's association and insurance can be included in the final figures. Maintain the property's interior and exterior for higher appraisals to further reduce the principal.
Home buyers do well with real estate agents that know communities and have working relationships with lenders. They have insight on calculating the lowest offer for properties with each contract. In addition, they will be aware of listings with the potential to gain higher valuations quickly based on history.
Real estate professionals are familiar with the process and can assist both home buyers and sellers, although it is recommended for each party to have their own real estate agent. Some areas of the country with more short sales than others include Florida and Nevada. Finally, real estate agents that work with short sales are familiar with transaction compliance and work to move efficiently.