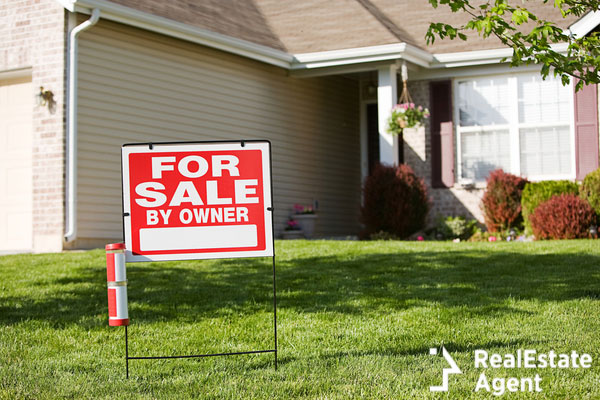 FSBO listings, or For Sale By Owner listings, are becoming increasingly popular among people who want to save money and reduce the amount of strings they have to cut once the deal is over. Don't be fooled, though. This niche market contains a vast amount of potential for any real estate agent.
The FSBO market consists of a variety of people. You can find exasperated homeowners, people who have had bad real estate experiences, or normal people who want to save a bit of money. In order to cater to them, you should know your market and approach them carefully. Until you know exactly why they went FSBO, don't make assumptions about their position.
You should target homeowners that have had homes on the market for a while. They might be getting frustrated at their prospects, and are more likely to accept a helping hand. Some owners go FSBO because they want to save money, but if you can show them that you can sell their home faster for a better price, don't be afraid to show off a little. Just make sure you can backup your claims.
The FSBO niche is special because many of the sellers are first-timers. While going FSBO isn't a bad idea, many of them don't quite know how to market their home properly. This can lead to frustration when their home doesn't sell in a reasonable amount of time. This is where you can step in and offer help, and their FSBO can become a listing in your favor. It's a mutualistic relationship; they sell their house, and you get the business.
Many FSBO sellers go for online listings, ads in newspapers, and yard signs. If you take a drive around your target area, you'll likely find quite a few FSBO signs, take it upon yourself to stop by and introduce yourself politely, not pushy and get out quick. For example you could stop and knock on the door, introduce yourself and let them know you are coming from hosting an open house in the neighborhood, where you had X number of people interested; you would love the opportunity to host an open house for them as well if they find themselves not selling their home fast enough. If the homeowner seems interested, continue forward with questions to gain knowledge as to why they listed as a FSBO and the success they've had. If they seem antsy and ready to go back to their TV show, get out!
Leave them your card, let them know you have a list of people you think would be interested in their home and if you can further help them - here is your information. It's smart to let them know you don't want to take much of their time initially. Most importantly do not be pushy or too salesy, read their body language and adjust the conversation accordingly. They will not list with you if you come across with too much information. It may take a few stops of you were "in the neighborhood" or stopping by a 2nd time to invite them to one of your open houses in the area. Building rapport is a sure fire way to gain their trust and potentially land a new listing.
Frequent websites like Craigslist and Zillow. Chances are, you might find quite a few people that are looking to sell a home there, who are doing it on their own and would love some help from an experienced agent, who is there to help not to "sell".
First of all, beware the Do-Not-Call regulations. You don't want to get slapped with a fine for your attempt. Look for listings that say 'agents welcome' or something similar. Approach them helpfully, and try to gather potential buyers beforehand. If you can sway the seller in your first contact with them, you'll likely do better than an agent who makes empty promises.
The best time to swoop in and save the day is when the seller is just about to give up. Keep an eye on listings that have been stagnating for a while, and place a helpful call or stop by to get their attention. While converting FSBO properties into listings takes patience, the payoff is usually good.
Stand out from the competitors by being as charismatic and helpful as possible, and do your best to produce interested buyers. Once you have experience, you can show off your previously-FSBO closings to gain the seller's' favour.
If you're interested in searching the market, try targeting cities with a high rate of FSBO sells. Many people will go FSBO if they believe their chances are good, but many of them might become frustrated or discouraged. Good hunting cities include:
Denver, Colorado
Richmond, Virginia
Jacksonville, Florida
San Antonio, Texas
Salt Lake City
Arlington, Virginia
Miami and Fort Lauderdale, Florida
Houston, Texas
Join The OFFICIAL Real Estate Agent Directory® to gain access to home buyers and home sellers within the REA Directory and follow this series for more tips on how to find YOUR real estate niche!