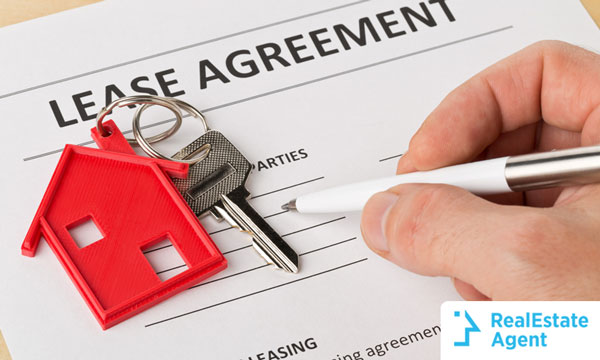 Although the biggest chunk of home buyers are thinking about long-term commitment – buying a home where they'll grow old and raise their children or buying a home where, hopefully, they'll find a good tenant who'll rent the property for the long run – there are often times when they decide to go the short-term lease route. Sometimes out of necessity, sometimes because they think that temporary housing is the best way to go. Like many things, in real estate and life, a short-term lease has its pros and cons and in this article, we'll discuss them trying to give you a 180-degree view on the matter.
First, let's better define short-term lease. Real estate leases are set by Landlords in accordance with Tenants. So its length varies from property to property. However, lease agreements are commonly considered as "regular" when they span from 12 to 18 months, while a short-term lease would be anywhere below that: 6 months or even month-to-month.
Ok, with that out of the way, let's discuss short-term leases.
From the Tenant's point of view, it's pretty straightforward. We can divide them into two groups: the ones who adhere to temporary housing out of necessity and the ones who do it strategically.
The Tenants who do it out of necessity are both the ones who don't have assets to put on a down payment (or the credit score to secure a mortgage) and the ones who move to a place – for work or vacations - only temporarily; they arrive with their return date already defined. Now, the tenants who look for a short-term lease strategically are the ones who have intentions to buy a home on that real estate market, but need some time to read said real estate market; they get temporary housing while they canvas the supply so they do the right investment.
So it all comes down to pricing, right?
Wrong. There's one "Wow, never thought of that" aspect for tenants: if you do it too much, jumping from temporary housing to temporary housing, you will get a hit on your credit due to excessive checks of credit. Like we said on the What is a Credit Score and How Does it impact Real Estate article, whenever credit reporting institutions get too many queries for your credit report, your credit score lowers a few points. So, yes, it's something to think about if you are the second kind of tenant; the one who looks for short-term leases strategically. Don't want to have your credit score lowered and get forced into the category comprising of Tenants confined to temporary housing because they don't have a good credit score to secure a mortgage and buy a house, right?
But, if it's not all about the pricing, it's mostly about the pricing. The rent, when applying for a short-term lease will be significantly higher than when doing a regular term lease, because Landlords need to secure that, by having a tenant there, he/she won't miss (or hit) a significant market change.
Here's an example of why the Landlord needs to charge more for a short-term lease: Let's say Landlord Barbara rented in January a Florida beach house from Tenant Debra for 6 months. For whatever reasons, after those 6 months, the Florida real estate market slowed down quite a bit, so now to find someone who'll rent her place, Barbara will have to ask much less. Plus: she needs to fix or replace things in the house that, because of excessive use by Debra, is old and weary, and who knows how long will it take for her to find a new tenant? She does not earn money while the house is empty; only loses. Now, if she had a regular term lease, she would not have to deal with this. She would have her money guaranteed for another 6 months, where maybe the real estate market would have improved. Or, let's say it's a seasonal thing: her beach house is at a secluded beach that only attracts visitors during the summer, so the rest of the year will have no one looking for it. You see how Landlord Barbara has to charge for more and Tenant Debra will pay more for the benefit of not having to be stuck with that place for 1 year or more?
So while we can say the pricing is the most substantial part of what drives a short-term lease, we can't say if it's a con or a pro because it depends. There's also the opposite example to the first scenario, where, after that 6 months, the real estate market is doing really good and Barbara can charge even more for the next Tenant, so temporary housing is always a gamble. But a fair gamble: the Tenant pays more to avoid the obligation in the long-run and the Landlord charges more to cover his/her losses and pay for his/her efforts.
However, let's focus a bit on the Landlord perspective because there are other aspects to consider.
It's up to the home buyer to define what will be his/her use for the house. If it's to be used as a temporary rental, here are the cons of a short-term lease:
Time is the most noticeable one. Landlord's worst nightmare is the time in-between tenants. Once we close on a deal and the payments start to come through, we tend to trick ourselves into thinking that marketing a house and getting a trustworthy tenant was effortless, but having to go through that from 6 to 6 months (or less!) will change anyone's mind. So that's the biggest con: the insecurity and the time consumption.
Also: tenants come and go, but it's still your property and neighbors usually frown upon frequently having new neighbors. Aside from being tiresome to consistently have to meet new people and let them into your shared space, it makes them feel their community is not safe. That might actually devalue your property, since your small contribution can make, in the long-run, neighbors want to leave the neighborhood in search of a more stable place. That's why so many residential buildings and Homeowner's Associations have rules prohibiting the use of the apartment rentals such as Airbnb. The good thing about that con is that you can ease it by being yourself close to the neighbors. By doing that you can both make them feel at home with the new tenant and have them snitch on any non-agreed activity your Tenant might be doing at your house. Now this con has almost turned into a pro, right?
Another con is that while it's easy to do it with regular leases, it's more difficult to have tenants pay for home insurance when doing a short-term lease. They already feel that they are paying more money for the house and, because it's for a short time, nothing will happen, they can live without the insurance; it's their objects after all… if it breaks, it breaks. So it's pretty likely that – even if you lecture them about how an Affordable Home Insurance is possible if you follow some basic rules - you will have to pay for the renters insurance yourself. And, please do so: watch out for the liability damage! It's a necessity because, unfortunately, humans tend to take less care of things when it's not truly theirs – like temporary housing – and if someone hurts himself/herself inside your house, it's highly unlikely the expenses coming from this accident will be covered by the security deposit you've charged the tenant when you signed the contract.
But a big "pro" happens when the Landlord itself is also moving temporarily to someplace else. Let's say Homeowner Lisa is going to be on a 1-year project in China. Her company has fixed everything for her, no problem. But her awesome home filled with smart home devices and cool furniture will stay closed, depreciating for a year. Best to put it up for rent where she can bundle up the higher earnings of a short-term lease and the higher earnings of a furnished rental for people that have no time, money or desire to buy their own furniture. (PS: If your situation is something like Lisa, take a look at our Furnished Rental Tips article so you do it properly, rather than scare away tenants)
If one thing is certain is that short-term leases are not for the weak, on both sides of the aisle. It's a risk that can pay off big time, and a necessity that can be a life-saver. This amplitude of emotion is what makes it so compelling. If you are thinking of embarking on it, just know your Landlord-Tenants rights and good luck with it! May it be forever while it lasts!