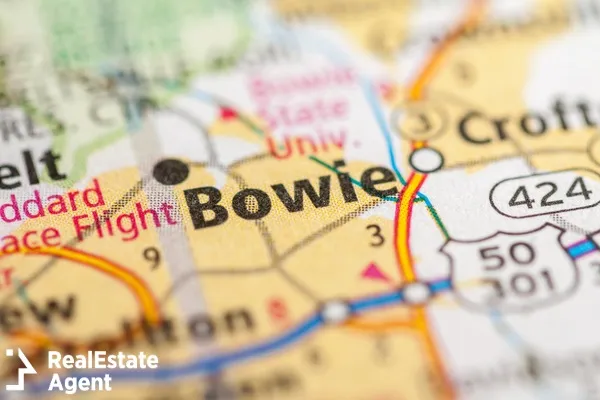 Have you ever had the opportunity to witness the wonders of Maryland? A state that finds the perfect balance between the exquisite lifestyle along the coastline, along with the impressive urban scene of a metropolitan city. All kinds of natural features, except desert, can be experienced through the state of Maryland, and its important history earned the state its title, "America in Miniature".
That is one of the reasons why living in Maryland gets you a good taste of what America is all about. One of the best places to live in Maryland is considered to be Bowie MD, a city situated between Washington DC and Annapolis MD. The city of Bowie MD has a charming downtown area, and the quiet upper-class neighborhoods hold a rich cultural heritage and history.

If living in the city of Bowie MD is something you are looking forward to, contact one of our real estate agents in Bowie MD in order to find out more about the housing market. But, before that let's go through some of the pros and cons of living in Bowie MD.
The pros of living in Bowie MD
Bowie MD is one of the most attractive tourist destinations in the thriving Mid-Atlantic state. As soon as you arrive in the city, it's easy to see why. The beautiful east coast city is a bonafide paradise providing a picturesque landscape. It goes without saying that there are plenty of things to do in Bowie MD if you arrive as a tourist. Its wide variety of nightlife attractions makes it a great place to visit.
But, what about living in the city of Bowie MD? If you've ever been to a large city like Chicago, New York, or Los Angeles, you're probably well aware of the reality that a city can be a good place to visit while not being the greatest place to live. Well, we're going to be giving you our objective opinion; here are some of the benefits of living in Bowie MD.
1. Bowie is an ethnically-diverse city with high-educated citizens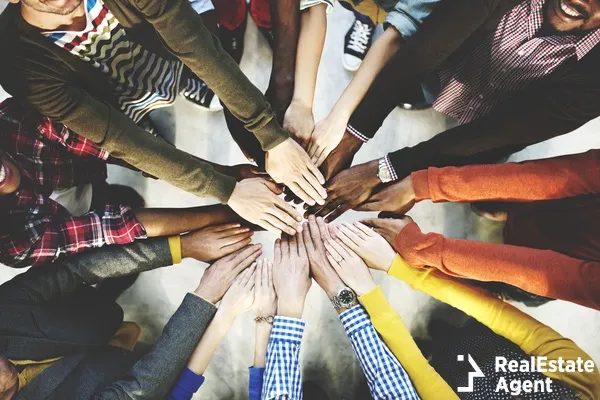 Bowie MD has a population of about 58,000 people and the city prides itself on having a high percentage of well-educated people. With a percentage of about 49% of adults with a bachelor's degree or advanced degree, Bowie is amongst the cities of the US with the highest percentage of educated people. The US average is at around 21% which places Bowie really high in terms of education and this is also thanks to all the great schools in Bowie MD.
Another thing the demography of Bowie MD highlights is the ethnically-diverse population. With more than 15% of Bowie's population being born outside of the US, the greatest number of Bowie's residents are African-American, followed by Caucasians.This diversity has created a rich and complex local culture that is thoroughly enjoyable to immerse oneself in.
2. Close proximity to Washington DC, Baltimore, Annapolis, and neighboring states.
One of the things that residents like about Bowie is its location, which allows you to easily travel from one city to another, especially between major cities such as DC and Annapolis. By living in Bowie MD you have easy access to important cities such as Washington DC and with DC's great transportation system, it is even easier to commute.
The state itself is not very big so this is a huge advantage when it comes to living in Bowie because you are just minutes away from Baltimore, Annapolis, or Washington. Also, you are just a short drive away from neighboring states and it would take just 3 to 4 hours to get to New York from Bowie.
One of the most attractive aspects of this close proximity to other large cities in and around the state is easy access to the job market of these cities. As we'll discuss a bit later, the job market in Bowie is not quite as active as those you'll find in other larger cities; nevertheless, with its close proximity to other large cities, you can partially avoid this problem.
3. Beautiful neighborhoods with refined architecture and luxurious homes.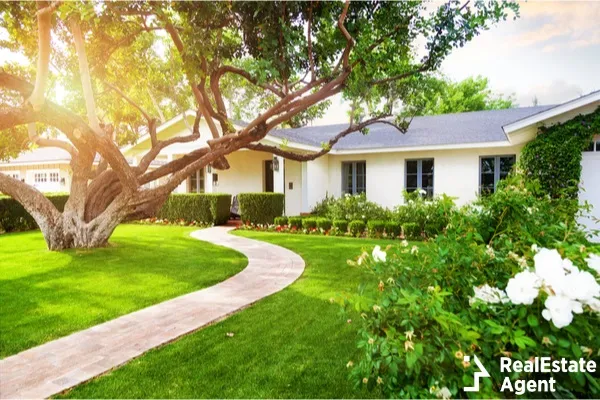 The beautiful neighborhoods of Bowie MD will immediately catch your attention as soon as you step inside the city. The upper-class neighborhoods come with really sophisticated housing that makes for a very beautiful sight. Not to mention the pricey and palatial homes that line up the streets of Bowie MD.
There's something about living in a nice neighborhood that just can't be replaced by other factors. The feeling of comfort and familiarity is simply irreplaceable, as you grow to know your neighborhood better and feel like a more central part of it. If you enjoy the feeling of spending time in attractively and competently built neighborhoods, then this might be the place for you!
Neighborhoods such as Lake Arbor Townhomes offer their residents a beautiful natural landscape along the lake, with trees and trails. The city of Bowie MD also has a lot of amenities oriented towards families, which makes it an ideal place to raise a family. With a city that is safe and charming at the same time, there is no doubt that Bowie has some of the most beautiful neighborhoods in Maryland.
4. Bowie has a family-friendly environment and a close-knit community
Bowie is known to be a great place for kids with a very warm and welcoming environment. People out here are friendly and the communities support all families by providing a family-friendly environment, and amenities oriented toward families. With the aid of several local initiatives, the city has in recent years become exceeding family-friendly.

There are plenty of parks around where you could spend a wonderful summer day out playing with your family members. Also, the trails and sidewalks make it easy to walk between your favorite spots around the city and there is no shortage of playgrounds and activities. Additionally, you'll find plenty of other activities geared towards families such as go-karting, bowling, and mini-golf among other things.
Bowie MD lavishes in an abundance of green space and recreational areas along with festivals that make the city a very lively place. All your favorite spots, such as movie theaters and shopping centers are within walking distance and you will find out that the residents are very friendly. With some of the best places to eat in Bowie MD, you will have an amazing experience both dining and visiting the area.
The cons of living in Bowie MD
While we have briefly touched on the aspects that make Bowie an amazing city to be living in, it is time we also mention some of the downsides of living in Bowie MD. According to some residents and people who had the opportunity to live in Bowie, here are some of the cons of living in Bowie MD.
It's important to remember that these cons don't necessarily represent the town as a whole, and that they aren't necessarily as impactful for each individual in the same way. Something that might be a major sticking point for someone else might be partially or completely inconsequential for you. Simply take these factors into consideration as they relate to you, and if they don't you can just disregard them.
1. Bowie MD has an expensive housing market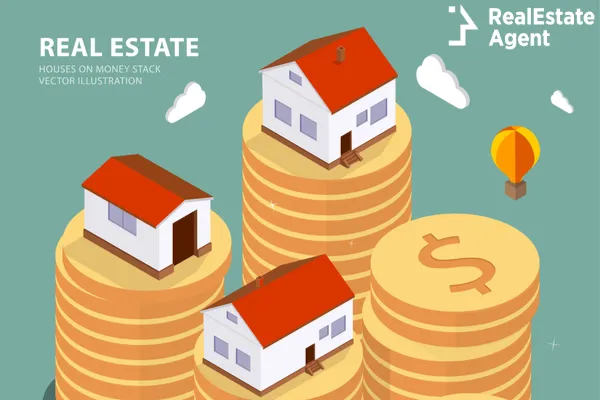 Many newspapers such as the Washington Post and US News claim that Maryland might be one of the wealthiest states in the nation and this is definitely being reflected in the housing market. Maryland also is known for having one of the highest concentrations of millionaires with about 1 in 12 households being worth over $1 million. The cost of living in Bowie MD might also show that it is not accessible for everyone, at least in certain neighborhoods.
With such vibrant and refined neighborhoods, you would expect the city of Bowie MD to not be very accessible when it comes to homes, and that is thanks to the high home prices. Zillow values the housing market value in Bowie MD at around $350,000 as far as the median home value goes. This is substantially higher than the national average of $295,000, which is already a sizable amount of money.
The high quality of life comes at a higher cost which is definitely reflected in the median home price for Bowie MD. You will find homes for sale in Bowie MD priced very high in some of the best neighborhoods, and you will also be able to find a home under $300,000, but they're more scarce. If you're planning on moving to the city of Bowie, you'd better come prepared to spend a heft chunk of cash.
2. Not a lot of local businesses
Coming to Bowie MD, there are quite a few local businesses but not nearly as much as you would expect. You will see a lot of chain businesses and out of convenience, many people prefer to support the chain businesses rather than helping more of the locally owned businesses to develop. If you're interested in supporting local businesses, you won't be able to find many that provide what you'd like to buy.

In this regard, many residents admit that they would like to see more locally owned businesses and have a little bit more options aside from the well-known spots that over time can become repetitive. If you're planning on living in this city for a long period of time, this limited number of attractions may become tiresome.
Another way in which this might affect you personally is in regard to your own business if you've got one. Due to the limited local commerce in the area, you may encounter difficulties when trying to open or relocate your personal business. If you're savvy enough, you may be able to hack it, but there's a good chance you won't be able to.
3. Private schools are preferred on top of public schools
People would rather direct their children toward private schools if they can afford it rather than public schools. Some residents would say that some of the public schools are good or average, but you would get a much better education if you would choose private schools. Also, many have said that private schools in Bowie offer a much better learning environment and overall better results.
When it comes to education in the city of Bowie MD, your best bet is private school. These reputable educational institutions are renowned for their exceptionally high standards and unparalleled standardized test scores, proving themselves to be one of the best ways to ensure your child receives the best education possible.
This isn't to say that schools in Bowie are bad, necessarily. Schools in Bowie range from average to above average when it comes to standardized test scores and other metrics, but if you want to provide the best education for your kids, you'll need to opt for a private school. Nevertheless, there's no doubt that there are some good public schools in Bowie MD, and you should check them out for yourself in order to provide what's best for your kids.
Conclusion
All together, Bowie MD is a vibrant community with a refined taste in terms of housing, along with great neighborhoods that are able to support a comfortable lifestyle. There are some downsides to living in Bowie MD, and it is up to you to decide whether the pros outweigh the cons of living in Bowie MD.
If you'd like to know more about the area, your best bet is to get in touch with one of the real estate agents in Bowie MD and have a friendly conversation with one or more of them. These real estate professionals know more than just about anyone else when it comes to Bowie, and they're sure to share the answers to any questions you might have. Give them a call; we're sure they'll be happy to hear from you!

Did you enjoy this article? Want to ask a question, or leave some feedback? Leave us a comment in the comments section below and we'll get back to you as soon as possible. Our readers are our top priority, and making sure your reading experience is as great as it can be is very important to us, so you can count on an expedient response. From the whole team here at RealEstateAgent.com, we hope you enjoy Bowie!