Local Realtors In Atlanta Georgia
If you're thinking of making the city of Atlanta your home, we can't say we blame you; this place has it all! From its delightful attractions to its expansive cityscape, there's very little that you could possibly want when choosing a new place to call home that this city doesn't have. According to real estate agents in Atlanta GA, anyone who isn't currently living here is missing out big time! There's so much to love about this town; we can't imagine why anyone wouldn't want to live here. It's simply such a great place to call home! The list of things real estate agents in Atlanta GA mention when talking about their city is vast and often overwhelming, simply by virtue of the number of entries it has. There really are a lot of things to love about this city! For starters, one of the best aspects of this city is its populace. Atlanta is home to a wide variety of ethnic and social demographics, coming in as one of the most diverse metropolises in the country. These residents are also super friendly, welcoming any and all newcomers as one of their own, regardless of their background. Real estate agents in Atlanta GA are assured of their community's friendliness! In terms of its cultural diversity, Atlanta is just as outstanding as it is in other aspects of its cityscape. This city is a hotspot for art, music, film and photography, fostering some of the most renowned names in each of these spheres. From hip-hop legends to revered painters, there's a good chance that at least a few of your favorite cultural figures hail from this city. Realtors in Atlanta GA won't hesitate to mention this fact! If you're looking to purchase a home in the city of Atlanta GA, you're going to want to take note of the names on this page. These names are the best real estate agents in Atlanta GA, all of whom are ready and willing to do their absolute best to find you a home that suits your needs and your budget, all in as little time as possible. Before you know it, you might just be the newest resident of Atlanta GA!
Top Realtors in Atlanta, GA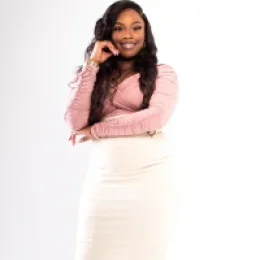 House Hunters Realty
6065 Roswell Road , Atlanta 30328
1-706-239-0530
REAL ESTATE AGENT IN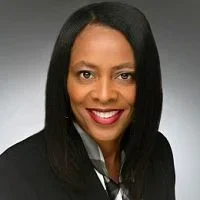 Berkshire Hathaway Home Services Georgia Properties
1195 Fairburn Road, Suite F-140, Atlanta 30331
1-470-330-1399
REAL ESTATE AGENT IN

Please wait ...
Local real estate agents in Atlanta GA
Cities near Atlanta GA, covered by our local realtors
Now, if you're going to be moving to a new and unfamiliar city, there's a good chance you'll want a bit more information than we've given you. While it is certainly nice to live in a city with a vibrant cultural scene and friendly populace, it's not exactly enough to inform a decision as important as moving your entire household. So what are the hard facts about this city? Let's ask real estate agents in Atlanta GA and find out!
Qualities to Seek in a Great Real Estate Agent Atlanta Georgia - Fulton County.
Trying to find the right real estate agent in Atlanta GA can be stressful. If you have never sold a property before, you may not know which qualities make up a great real estate agent. Doing a bit of research before selling your home will help you choose a real estate agent committed to the sale of your home. Here are some qualities that you should seek as you look for an excellent real estate agent. The local real estate agents in Atlanta GA should have the ability to effectively negotiate with other real estate agents. Other real estate agents will likely attempt to secure a lower price on your home, and it is important to hire a real estate agent who is prepared for these negotiation tactics. A Strong Track Record A real estate agent should have a strong track record in selling properties. You should make sure that a real estate agent has sold properties that are equivalent to the one you plan to sell. If you are selling a luxury home, a real estate agent should be prepared to sell this type of home. A Network of Investors and Buyers An established real estate agent will have a network of select investors and buyers. If you have a home with a high value, this type of real estate agent may be able to secure the most competitive price for your home. You may also be able to quickly sell your home if you hire a real estate agent with strong connections. You should take great care in choosing a real estate agent for the sale of your home. Ideally, your real estate agent will be a determined individual who possesses insight on market conditions and negotiation tactics. If you want to learn more about hiring the right real estate agent, spend some time browsing through realestateagent.com.
Southern Hospitality
Living in the southern region of the United States can offer warmth, hospitality, and a lower cost of living. In Atlanta, history is alive and modern facilities are constantly on the rise, prompting new jobs, nightlife, and plenty of new homes. People are moving into and around the city in droves thanks to the increasing amount of jobs and schooling in the area. New homes, many of which are up-to-date with the latest technological advancements in security, air conditioning, and lighting, are springing up like wild fire to accommodate the many families now moving into the state. Likewise, real estate agents in Atlanta GA are responding, working hard to find their clients a home that is modern, safe, and affordable. Price is often the key factor for choosing a home. Thankfully, the southern states often have a lower cost of living compared with states in the north, helping families choose a home that is spacious, new, and economically friendly. The real estate agents in Atlanta GA should always help their clients find a home that is not only price friendly, but one that is also in a safe neighborhood, close to school and work, and is up to code. Often, this isn't a problem when working with a professional real estate agent that is licensed by the state. Dekalb county real estate agents should also be knowledgeable about the area they practice in, helping their clients discover the right schools for their children and the appropriate distance to live from work. Commuting to and from work can often be a chore, so many real estate agents are often mindful of where their clients may want to look for their perfect home. All in all, future homeowners have the final say, and most are able to discover their dream home without much delay.
Real estate market in Atlanta Georgia
As you might imagine, one of the most important factors to consider when moving to a new city is the state of the real estate market. This factor can make the difference between you being able to move to a city and simply being priced out by an excessively high median home price. So, on to the question at hand: in what state will you arrive to find the real estate market in this city? Let's ask real estate agents in Atlanta GA!
The first thing we'll take a look at is the median home price. According to realtors in Atlanta GA, you can expect to pay around $425k on average for a home in this city. While this is somewhat higher than the national average, anyone who knows anything about real estate markets in cities this large will immediately see that this is a great value.
What really makes this market special is its median property appreciation rate. Real estate in Atlanta GA appreciates by an average of 17% every year. If you're planning to sell the home you buy after a couple years have passed or simply want to invest in a second property after buying your main home, you can count on seeing a healthy profit with the help of real estate agents in Atlanta GA!
Homes in Atlanta are also in substantially elevated demand, spending a surprisingly short amount of time on the market. On average, homes in this city spend a mere 14 days listed on the market, after which they are sold or taken off the market for other reasons. You don't have to count yourself as one of the real estate agents in Atlanta GA to see the attractiveness of this salient factor!
Things to do in Atlanta Georgia
Of course, there's more to choosing a place to live than simply crunching numbers and empirical data. If you're going to be finding a new place to live, you're going to need to find a place to live. Where you spend your free time in your new home city will largely depend on what attractions the city has to offer, how expensive they are and so on and so forth. So how does Atlanta stack up against other cities? Let's ask one of the realtors in Atlanta GA!
When you're in Atlanta and you're struck by a powerful hunger, then you won't have to look far to find a place to satisfy that hunger. This city has a stupendous amount of variety when it comes to places to eat, with domestic delights and international interests all within walking distance from wherever you are. When you're here, you won't go hungry!
There are also plenty of great places to drink a beer, enjoy a couple glasses of wine or imbibe a few shots of the harder stuff. Some of these bars are laid back and casual, while others are sophisticated and classy. Whether you're in the mood to kick back and watch the game at a dive or gussy yourself up in your sunday best and enjoy a long island iced tea, we'd wager there's a bar here that will suit you!
As far as things to see and do outside of eating and drinking, real estate agents in Atlanta GA say that there's plenty of variety in terms of what's on offer. Whether you're looking to enjoy a couple laps of the local Go-Kart track, a couple rounds of bowling or simply an invigorating hike, you should be able to find something to your liking here!
Zipcodes covered by realtors in Atlanta Georgia
30301
30302
30303
30304
30305
30306
30307
30308
30309
30310
30311
30312
30313
30314
30315
30316
30318
30320
30321
30324
30325
30326
30327
30328
30330
30331
30332
30334
30336
30337
30339
30342
30343
30344
30347
30348
30349
30353
30354
30355
30357
30358
30361
30363
30364
30368
30369
30370
30371
30374
30375
30376
30377
30378
30379
30380
30384
30385
30386
30387
30388
30389
30390
30392
30394
30396
30398
30399
31106
31107
31126
31131
31132
31139
31150
31156
31191
31192
31193
31195
31196
31197
31198
31199
30317
30319
30322
30329
30333
30338
30340
30341
30345
30346
30350
30356
30359
30360
30362
30366
31119
31141
31145
31146
39901
Real Estate Advice and Tips