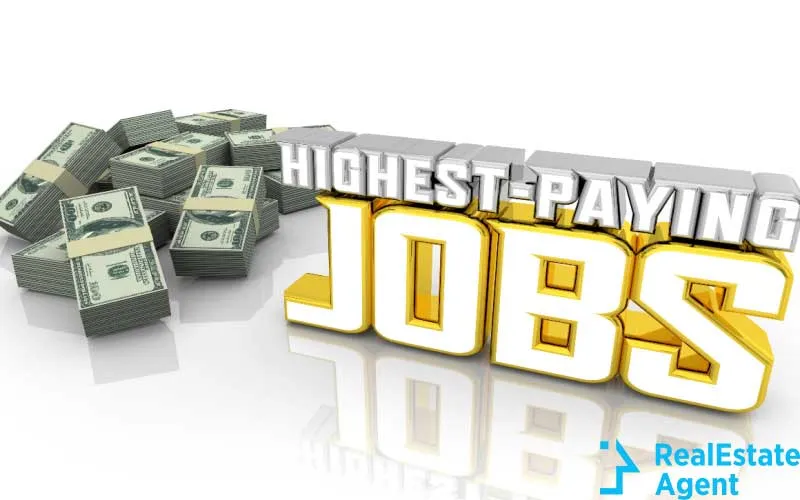 Have you ever dreamed about a career with a 6 figure salary? Most people certainly have. What most people haven't dreamed about, though, is how to get that amount of money. The reason for that might be that the goal seems to be lightyears away from reality, or it's hard to make a move from the warmth of the comfort zone. Also there are people who are just genuinely happy with less money.
But for those who want to make more, and are also interested in real estate jobs, there are lots of options, but, of course, all of them require hard work. You're probably wondering what the best paying jobs in real estate are. Real estate is one of those fields with really high potential for remarkable earnings, but not all jobs will get you hundreds of thousands. Many things make a career in the industry of real estate desirable. But you also have to put in your resources and skills right from the beginning. You have to be very organized and prepared to work more hours. Networking will be your number one priority, and you will have to invest on your licenses.
But at the end of the day, you will be able to say that you are your own boss, and who knows? With enough hard work, maybe you can take home 6 figures.

If you think you have what it takes to stay in the game, get started by checking out this list of the best paying jobs in real estate!
Mortgage Loan Officer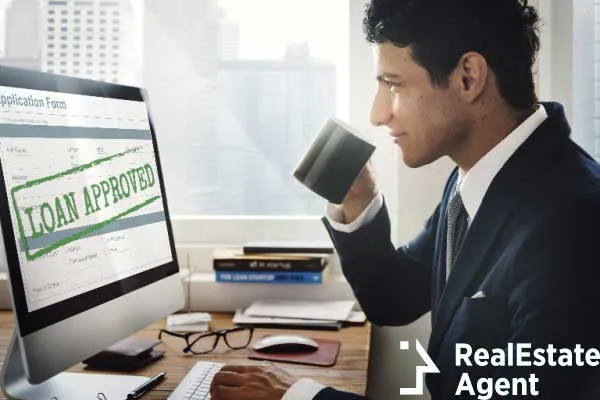 The number oneon our list of the best paying jobs in real estate is the mortgage loan officer, according to many sources. While in theory it sounds very good to aim for a job such as this one, in practice, it takes a lot of hard work to get all the various certifications required. For the most financially satisfying job in the industry, you need to own a state license and national accreditation as well.
As a mortgage loan officer, you have the potential to earn a lot of money, with the annual average income of an MLO being $152,639, according to Fortune Builders.
Having this job entitles you to act like the Mortgage Loan Originator or MLO. The job itself consists of shopping around for different loan options for the client based on their current financial situation and helping them get approval on the best loan option for their needs. The loan originator can act as a loan institution per se, helping the clients choose from their loan options available, while the "loan officer" strictly refers to the person helping the client through the mortgage procedure and paperwork. In some cases, one person can fulfill both roles.
It's important to know that MLOs also earn, on average, a 1% commission of the total mortgage amount. Depending on the state, there's also a difference in how much you can earn as a mortgage loan officer. Currently, you can make the most in New York, with a total pay of up to $285,204/year, according to Glassdoor.com. These numbers obviously make the mortgage loan officer one of the best paying jobs in real estate.
Real Estate Attorney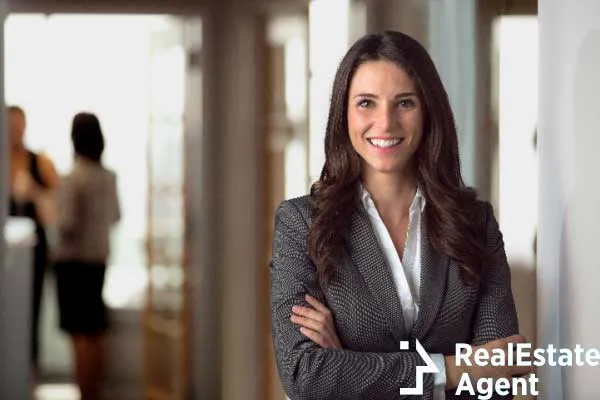 Working for either the buyer or the seller, as a real estate attorney, you obviously specialize in real estate law. The job description of a real estate attorney is to provide legal assistance to your client by reviewing real estate contracts and documents to ensure that your client's interests are fulfilled in the transaction process.
There's always plenty of room for attorneys, as the buyer, the seller, and the mortgage lender - all three of them can have their own different lawyers involved in the same transaction.
A real estate lawyer specializes in preparing and reviewing real estate contracts. You make sure that the terms are in the client's favor. A real estate attorney makes $95,701 on average per year. There's a high demand for real estate attorneys when it comes to making wills as well, which can cost as much as $1,500 in a more complex situation. There's also a 6% bonus per year on the average reported income, meaning an extra $5,742 on top, making this job one of the best paying jobs in real estate.
It's not easy to become one, though, as real estate attorneys must have special licensing and bar exams to qualify for the job. But the potential for earning is very high, up even to $167,953 per year in Los Angeles.

Real Estate Director
As a real estate director, you are responsible for a larger company or corporate organization's real estate investments, development, and maintenance direction. Managing the real estate portfolio, finding properties to develop, and engaging contract negotiations to acquire property are all counted among your duties as a real estate director.

A real estate developer is an important management position with lots of negotiation and collaboration involved. To make sure that the real estate development is in favor of the organization, you have to work closely with other executives to see if made agreements are implemented and upheld properly.
According to Salary.com, a real estate director makes $169,301 on average; no wonder this title is considered to be one of the best paying jobs in real estate now.
Real Estate Broker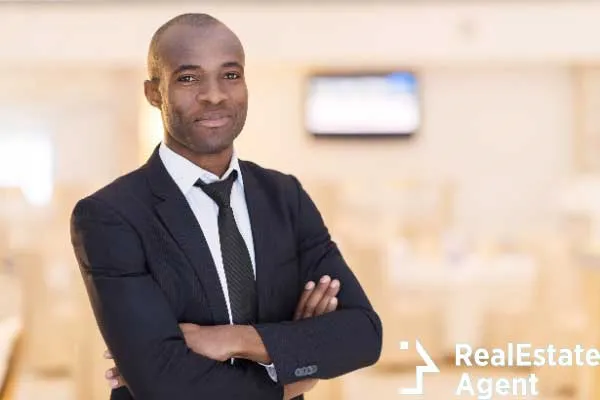 Ever wondered why a broker is called a broker? The word derives from the old French broceur, meaning "small trader" or "wine retailer". Today, the wine is not involved anymore, at least in the transactions the broker is dealing with. To put it very simply, a broker is a real estate agent who also owns a brokerage firm. Real estate agents have to work for a broker. The brokerage firm in charge covers the individual real estate agents and makes sure all the transactions they are dealing with are legal. A broker is a real estate professional who can help with real estate transactions, or assist with buying or selling properties, as an agent. The important addition to being an agent is that a broker is responsible for ensuring all the transactions are lawful, and all the paperwork is flawless and complete.
The good thing about being a broker is that you don't have to work for a firm because you can be your own brokerage. For this job, you have to fulfill the requirements depending on the state law, but typically you have to be a licensed agent for an amount of time before you can qualify to become a broker.

But it's worth it, because you are aiming for one of the best paying jobs in real estate. To see that in numbers, check that according to Payscale.com, real estate brokers make a base salary of $60,646 per year, plus commissions anywhere between $10,000 and $145,000. The best places for this job, based on the average income, are the District of Columbia ($112,550), New York ($111,120), and Massachusetts ($98,730).
Real Estate Agent and Realtor
Is being a real estate agent a good job? Is being a realtor a good thing? You might ask. First of all, there are some important distinctions to be made, so let's see right away:
Real estate agent
Real estate agents are real estate specialists licensed to sell real estate and negotiate transactions. An agent can act on behalf of the buyer or the seller, juggling to get their client the best deal possible. An agent guides the client from the beginning to the end of the process.
Depending on who you are working for, you can be a buyer's agent or a listing agent (representing the seller), or you can be both, in different transactions, of course.
Real estate agents earn their wages from commissions on selling, which usually is 2.5%-3% of a home's sale price. Starting from this fact, it's not rocket science to calculate that if you earn commissions after huge sale prices, you can easily pocket an average of $85,081 per year in the US. That makes a nice amount, even without having a fixed salary.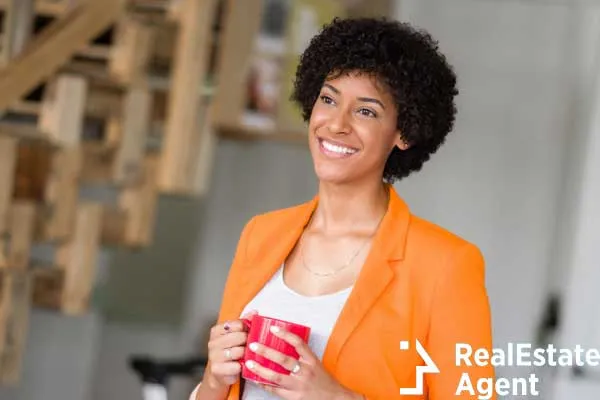 Add to that, that there will always be jobs for real estate agents available because, well, it's obvious. So is a real estate agent a good job worth trying? Absolutely! And if it doesn't fit you, there are many alternative jobs for real estate agents you can try with this experience already behind you.
Realtor
Although many people new to real estate use "real estate agent" and "realtor" interchangeably, they have differences. To avoid confusion, especially if you are interested in pursuing a career in the field, you need to know the differences between the titles well. The trick is that not all real estate agents are realtors, and not all realtors are real estate agents.

Confusing, right? Let's clarify: If someone is a realtor, that means that the person has acquired the necessary licensing for being a member of the National Association of Realtors, or NAR. There are NAR members from all kinds of jobs in the real estate industry, from brokers to home appraisers to real estate counselors. What really separates realtors from others is the NAR code of ethics, which has to be respected above everything.

The most important responsibility of a realtor is to their client, but NAR members also have to promise never to mislead anyone involved in the transactions they are dealing with. As you can imagine, a lot of schooling and exams are required before acquiring a membership. You need to be up-to-date with real estate standards and practices, US real estate law, and other particular laws in the state of your practice. You also have to take additional exams to renew your license.
There are many things to get ready and keep ready at all times if you want to become a realtor, but it's worth the hassle. According to Indeed.com, the average salary for a realtor is $86,295 per year in the US. Most realtors work on a commission basis, so the average salary can be even higher.
In conclusion
If you're interested in real estate jobs, there's a wide variety you can choose from. Many of them are also among the best paying jobs in the real estate industry and maybe even beyond. If you think you've got this, just go check how many jobs are available in real estate, and…good luck!