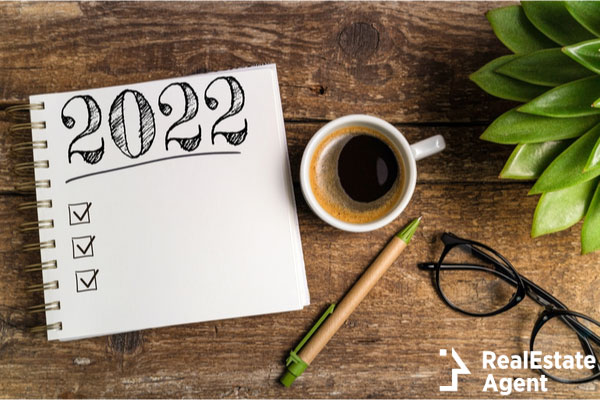 The new year is finally here, and with it, a bevy of new opportunities to explore in the real estate business. The world of real estate is constantly changing and evolving. For this reason, proficient realtors must be well-informed, train themselves, and, most of all, keep up-to-date with the latest marketing strategies for real estate agents.
With that in mind, we've put together this list of real estate marketing ideas for 2022. You'll find some old-school real estate marketing ideas that stood the test of time, such as offline marketing, yet with a fascinating spin adapted to the modern age. Then, we dive into brand new, even revolutionary, online marketing ideas that are most definitely tailored to 21st-century real estate agents. Let's get into it! These real estate marketing ideas will take your real estate marketing game to the next level, from social media tips to ways to assess your competition.
1. Up your social media game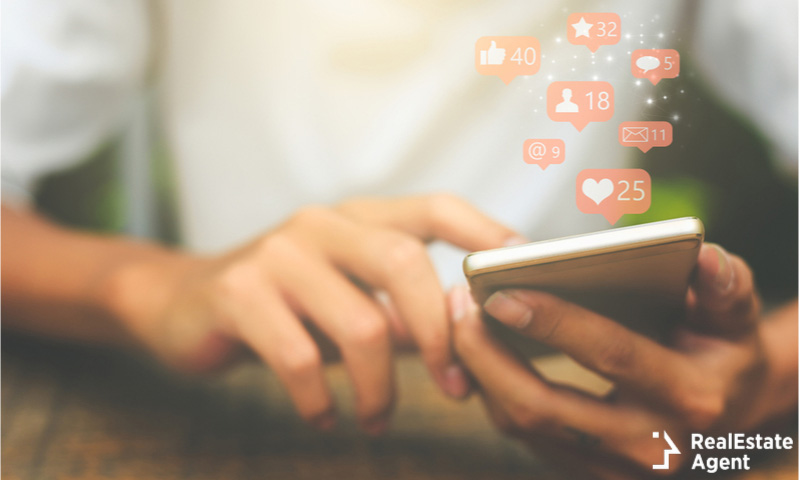 In 2022, social media is one of the most critical factors in the real estate game. Here, the classic adage rings true as ever: be where your buyers are, and in the 21st century, more and more buyers are on social media. Social media is low risk and high reward, and you cannot afford not to have an active social media presence.
If you've never used social media for real estate marketing, you are missing out on a great opportunity. There are different ways you can utilize the social media tools available for use. Real estate agents can benefit from posting listings on Instagram to make a professional profile on LinkedIn. However you use them, it's undeniable that social media is one of the most important real estate marketing strategies for real estate agents in 2022.
How to post real estate ads on Facebook efficiently?
You'll have to do thorough research in various social media groups based on keywords. The chances are that these groups already exist; you'll just have to (convince them to) join them. You can post properties for sale as your organic real estate marketing strategy, and don't forget to provide your services! There's a real chance to creatively boost the number of leads you receive. Another mind-blowing opportunity that many agents disregard is going live on Facebook, where realtors can announce their current and upcoming events and open houses.

By all means, you can create and add your own Facebook group designed for real estate agents as well. Here are some valuable tips to keep your audience engaged. Regularly update your cover photo with a catchy image! Straight-to-the-point tabs will go a long way. Generate such tabs as Brand New Listings! Don't turn a cold shoulder to negative comments! Ignoring malicious or off-topic comments can be a sign of weakness. Get creative and share or post content related to your domain other than recent real estate for sale!
Get those real estate hashtags out in the open!
You won't find any substantial surprise here. Original, short, creative, and engaging content is still paramount! Sharing feedback or testimonials on your services and already sold properties is equally significant. The tricky part is how you search and advertise your property for sale.

Listen to us, and take advantage of targeting options. Target locally first on larger regions, such as the East Coast. Besides, do not limit yourself to buyers' or sellers' locations but the real estate type you market. Get into keyword analytics. Thus you can label keywords with a hashtag. Did you know that social media posts with at least one hashtag accumulate approximately 12.6 percent more exposure and clicks? (Source: Sprout Social.) At the same time, overdoing hashtags will backfire on you. So don't use more than eleven! Apply the carousel ad feature to reveal more details for every home you market.
LinkedIn offers the ultimate professional layout.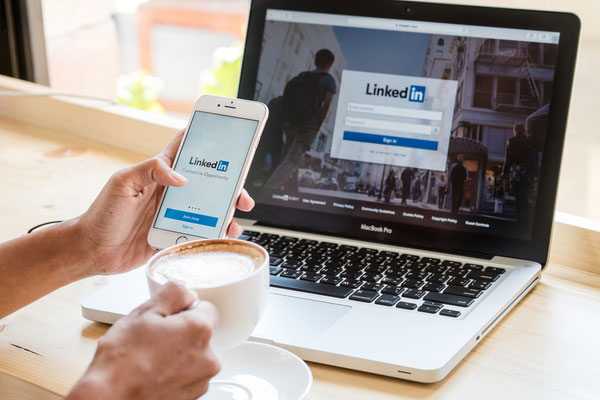 LinkedIn is beneficial for extending your career options. Besides, it can be applied as a practical tool to improve your real estate marketing strategy. Building your network is the keyword here. First, you can join LinkedIn realtors and groups in your immediate area. Then, you can obtain leads and contract referral agents. Your profile visitors will form a favorable first impression based on an elegant headshot, a tasteful background photo, and a catchy headline. Going on reading your profile, they will genuinely see your strong points.
Undoubtedly, you can create a stunning and lasting image of yourself by putting your real estate credentials and competence straight into the headline. You should know that summarizing the essence and not bulking personal information goes a long way. Nonetheless, we wish to draw your attention to the Recommendations and Skill Endorsements section. Your real estate competence can genuinely shine through colleagues' and former clients' feedback. Did you know that there's a "Write An Article" button on your Linkedin Homepage? This feature will take you directly to the LinkedIn blog section. So why wouldn't you post your own blog on it?

In addition, we recommend you add a landing page to your profile, requesting contact information from your leads. For this purpose, you should give BoldLeads a shot!
Don't write off TikTok as a real estate marketing idea!
According to 2022 statistics, TikTok counted about 1.2 billion users worldwide and 327 million in the United States. Here's a telling detail: 600 million people open it daily! We know TikTok got its (ill-famed?) reputation as a platform for teenagers to post irreverent videos. However, it can turn into a bonafide weapon as the best real estate marketing, content, and social media idea in the right hands. Right off the bat, did you know that about 43 percent of TikTok users are aged 30 and above? In other words, this demographic is the most likely to look for and buy a property.

Marketing real estate on this popular social media platform resulted from a logical process. Due to the unwelcome guest, Covid, and the following restrictions (we're looking at you blankety-blank lockdown), house-hunting went digital. Parties involved in real estate transactions went for cyber tours replacing open houses. But first, buyers could encounter real estate ads on TikTok. As a result, real estate agents posting ads on this online platform could collect likes via #hashtags and trending sounds.
How to do business on TikTok?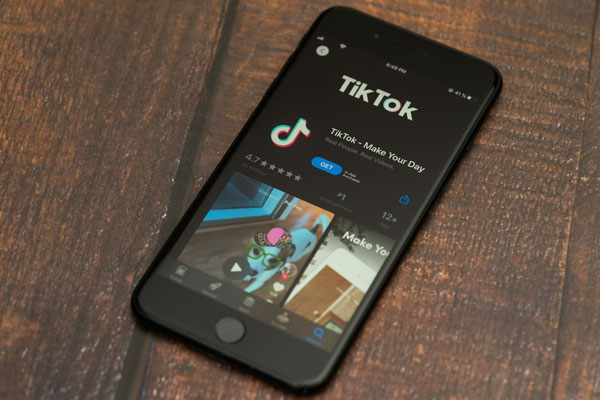 Do you wish to attain higher conversions? Perhaps, you long for more newsletter subscribers? You can't ignore and write off TikTok as an efficient real estate marketing tool based on the number of active users! Substantial exposure to your real estate marketing ideas is guaranteed! Nevertheless, you have to keep certain principles in mind. TikTok is an entertainment channel. You'll need to discover your target audience and potential engagement by visiting the Discover page to find leading trends. For this reason, we suggest you don't get all blatant about marketing a property.

In the beginning, set up funny real estate-related videos, how-to footage, and DIY home improvement ideas. Thus, anyone related to the housing market, tenants, landlords, homeowners, buyers, and sellers can effortlessly connect to your visual content. Work with a simple yet memorable screenplay! Present a common problem and offer a logical remedy for it presented in an entertaining and captivating way. Your visitors will soon realize that you have accumulated skills and professional knowledge in the housing industry. They will seek out your advice more quickly. And that's how you build a solid fan group containing potential leads and clients.
TikTok steps to create real estate ads
TikTok Ads Structure includes five stages: TikTok Ads Manager, Ad Campaign, Ad Group, Ad Creative, and Landing Page. TikTok Ads Manager enables you to control your TikTok service promoting campaign. If you know Facebook, you won't encounter any difficulties in this matter. Lay the foundation for your ads at the second stage, called Ad Campaign, and determine their formats and objectives! At Ad Groups, you can set the audience to whom you target your ads. In addition, you can also select where to place your advertisements. Besides, you can establish your budget for ads and do bidding.

Put your content (text and video) together in the fourth stage, namely Ad Creative! In the final stage, the Landing Page, you can set your destination URL where you can drive your potential clients. In other words, they can see listings here and contact a real estate agent if they're interested in purchasing a home. You can set up multiple ad groups to test more than one cluster of users. Furthermore, you can try numerous Ad Creatives to see which one gets more views and conversions.
TikTok advertising formats
TikTok provides you with various advertising formats you can choose from, such as TopView, meaning a full-size video that shows up when a user launches the application. The second format, the so-called Brand Takeover (the most pricey of TikTok ads), also comes up at the app's launching and takes up the viewer's screen.

Let's jump to the third and most effective format, shall we? In-Feed Ads are the most widely used format to generate a revenue stream. The fourth category is the Branded Hashtag Challenges grants us the opportunity to start a competition on our platform. The fifth and last format you can opt for is Branded Effects. You can create branded stickers and give them out to various video uploaders. They can add the stickers to their own content. Thus, they practically advertise your brand and services.
TikTok budget and reaching an audience
As of late 2021, TikTok pricing started at ten dollars per 1,000 views or CPM. Moreover, it requires you to add $500 at least as an initial campaign budget. Therefore, TikTok doesn't come off as a cheap platform, but your investments' returns can be impressive.

Real estate agents can generate traffic and boost their number of leads with any TikTok user by providing original content and interacting with them. As a result, they build brand awareness. Pay attention to trending hashtags and trends on the "Discover" page that can be pretty valuable for your services. Besides, you can cross-post videos to other social media networks.
2. Improve your visual media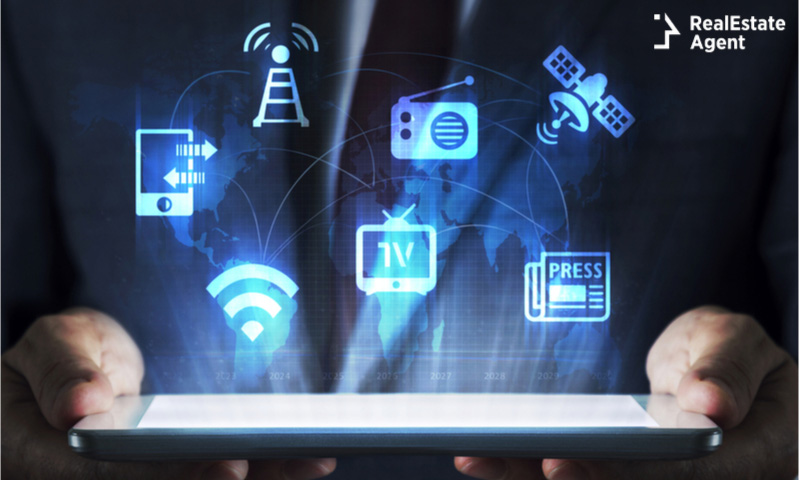 Of all the things that can mean the difference between a hot listing and a dead one, perhaps the most important is the quality and appeal of the photos and videos in the listing. The first thing a prospective client sees is the media on your listing. The quality of the title, the quality of the description, and even the quality of the property itself are worth very little if the media isn't good.
For this reason, update bad-quality pics with high-quality ones. Why would you? Because old photos simply reflect cheapness and even slothfulness. Besides, old and pixelated images create an outdated impression or old news in the audience. Potential clients might automatically believe: do the pics represent an old property? A blast from the past? If you don't pay attention to the general appeal of your merch, why should others?
Employ virtual staging to revamp real estate image quality!
Imagine Photoshop as an essential tool in real estate marketing. Virtual staging defines the practice of manipulating images. Thus any home can create the impression to the viewer that it incorporates the latest trending interior design elements. Let's see the various benefits of using virtual staging software:
Agents can stage real estate in the blink of an eye without being present at the proper location.
Home sellers save money and time since they're not required to pay for a property staging service.
Realtors can stage using design elements that would be too costly.
Virtual staging grants complete autonomy over the property's appearance and overall vibes.
Now, you can choose between two options. On the one hand, professional staging implies that you send videos and pictures to an expert company. They will take care of the staging process based on your requirements and deliver the goods in one or two days tops.

On the other hand, you can do it yourself. The perks of using a virtual staging application are that you have virtually unlimited features. You can add 3D furniture, click on brush mode and erase certain items from the picture by applying filters. Note that the classy virtual staging applications, such as Hasten, Spotless Agency, Cedar Architect, etc., come with a users' fee and you'll have to learn it by yourself.
Market your real estate with out-of-the-box digital lenses!
Fortunately, there are plenty of easy ways to up your photo-video game and improve those listing photos and videos in an effort to draw people in with a sleek, attractive media experience. For starters, you can purchase a good camera. High-quality photography equipment is cheaper than ever in 2022. Even an entry-level DSLR (Digital Single Lens Reflex) can produce astonishingly good photos and videos if you learn how to use it effectively.
The DSLR camera has primarily been designed for outdoor scenes, moving pictures, and night photography since it doesn't require much light. A lens reflects the light into a mirror (at the cheaper camcorders), or a prism, the more expensive yet superior quality cams built within the machine. The mirror opens once you click on the shutter, enabling the image sensor to seize the light reflection. And that's how the picture is created. Our hearts go out to Canon (for instance, 5D Mark IV), Panasonic (LUMIX FZ80), and Nikon (D7500) cameras.
When paired with online photography or a video course or two, you can take your listing media from 0 to 100 with surprising ease.
Use a drone to create a lasting impact!
If you'd like to take it one step further, consider buying a professional photo-video drone. There are a variety of high-tech drones available on the market that can capture high-quality photos and videos. Here comes the good news: you can purchase them at surprisingly low prices for their technology. Additionally, these drones are loaded with technology that automates most of the flying. So you can focus on capturing high-quality video and photos.
Films shot by drones will enthrall your audience making a lasting impression! A home seen from above elevates the property from its "earthly bounds," making it genuinely stand out from the rest. Double the dramatic effect by adding emotional music, and every house-hunter will want to purchase your home! Suppose you're not an experienced sound and video editor. How shall you proceed? See our next paragraph!
Hiring professionals is a unique real estate marketing idea!
Another great marketing strategy for real estate agents is to hire a professional photo and video team. If you simply don't have the time to invest in learning to produce your own media, hiring a group of professionals will instantly raise the quality of the media on your listings without the hassle of buying a camera and taking tedious classes. These professionals will take care of everything from capturing to editing to lighting. This is the best way to get the highest quality media for your listing.
Live streaming on location - next-level real estate marketing strategy for expert agents.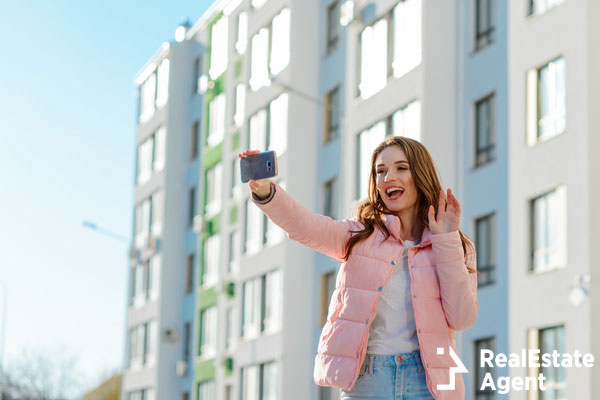 Did you believe video content stops at shooting footage and editing it later into a two to three-minute final product? You'd better think twice! Marketing strategies for real estate agents for 2022 cover filming on a larger scale.

Live streaming is most definitely for expert agents and imaginative home sellers. It involves an out-of-the-box presentation of a property for sale. First, you can mobilize flying drones panning around the house. Then, the real estate agent can undertake the skilled and knowledgeable presenter's role. Until this moment, there's nothing unique about this presentation. But now comes the twist!
Be the director of a real-time film!
Real estate agents can do the entire process in a live stream! Unquestionably, it would be best to use top-notch video equipment and well-planned choreography. In some instances, you can hire a hardened show-runner who showcases the real estate's advantages in question fluently. The impact you can achieve by live streaming is impressive. The process resembles a cyber tour.

Consequently, it offers your audience on YouTube, Vimeo, etc., the outstanding chance to see the property from the inside and outside. Moreover, they can address their inquiries while the live stream is on. It applies enhanced intimacy and interactivity to your presentations. Subsequently, your house-hunters interested in buying the property can immerse themselves in the unique experience and can imagine themselves owning the home.

Live streaming has grown into a trendy fashion to explore real estate in real-time for home buyers. Simultaneously, more and more realtors consider it a profitable marketing strategy.
3. Improve your descriptions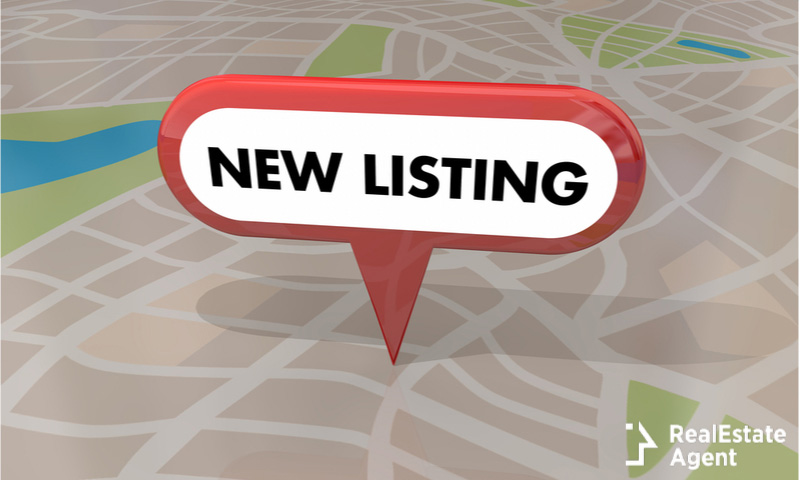 Narrative improvement is a no-brainer, but you'd be surprised how many people fail to take advantage of having a vivid, engaging description of their listing. By simply using your imagination to spice up the presentation, you can instantly make your listing more attractive to potential buyers. The media attached to the link gets the clients in the door; the description is what makes them stay.
Polish your vocabulary and select suggestive words!
Does the listing have good qualities? A great way to do this is to use adjectives liberally. Underline these with positive adjectives like "stunning," "gorgeous," or "captivating." Avoid leaning on overused adjectives like "beautiful" and "great," as these tend to be used far too often. Subsequently, they have lost some of their impact as a result. Downplay your listing with negative qualities with adjectives like "insignificant" or "nigh-unnoticeable."
If you want to take it to the next level, try hiring a professional content writer using a content writing service. Although it may be a bit pricey, the results will speak for themselves. Using a professional content writer is an excellent real estate marketing idea that will instantly improve the selling power of your listings.
Showing restraint mirrors professionalism.
Be warned; you'll need to use restraint when writing these descriptions. It's one thing to use creativity to make your narrative more attractive and perhaps exaggerate here and there. We call this process puffing in real estate; it's entirely different to make fraudulent or wildly untrue claims. This is surprisingly common, as some real estate agents will do or say just about anything to move a listing.

Always make sure that your positive descriptions highlight good features rather than blow them out of proportion. In addition, they should never minimize serious flaws like structural flaws in the property, etc. The last thing you want to do is gain a reputation for telling flat-out lies!
Reveal personal information through bios and intimate stories
Another area where you can improve your descriptions is your bio on your profile page. Posting a compelling biography can clarify that you are a reliable and professional real estate expert. Besides, people will not fail to pick up on it.
Speaking of personal touch, adding intimate stories can strengthen your site visitors' familiarity with you and your services. Personal accounts of selling-buying property you experienced are among the most highly recommended real estate content marketing ideas you'll ever find! Also include interviews with a customer you represented. They can provide excellent testimonials on their first-hand experience with you as an agent.
4. Shore up your reputation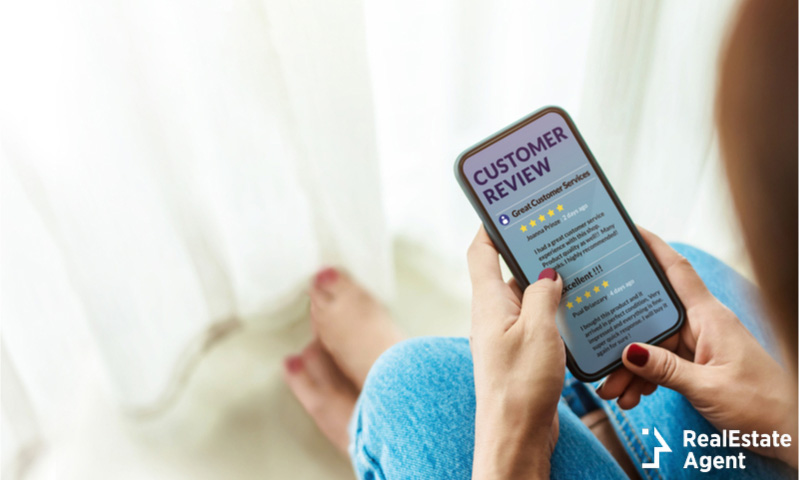 One of the most crucial marketing strategies for real estate agents in 2022 is assessing your competing real estate agencies and finding ways you can make your agency more appealing than theirs.

Ultimately, clients choose their real estate agency based on a number of different factors, such as their perception of your ability to sell their listing or find a listing suitable for them. If you can improve your agency's image and make it more appealing to potential clients, you'll quickly see a rise in sales and listings! Bad reviews on sites such as Yelp! can devastate your agency, but good ones can be equally helpful.

Honesty is the best policy
A common weakness of many real estate agencies is the perception that the real estate agency is disingenuous or just plain dishonest. Unfortunately, like any other position in sales, real estate agencies are commonly believed to minimize or conceal altogether flaws with their listing, or place unreasonably high commissions on their services.
One of the best marketing strategies for real estate agents struggling with this negative perception is dispel it altogether by establishing a reputation as an honest and truthful professional. Many of the most successful real estate agents achieved their high status by gaining a reputation for unflinching honesty and an ascetic fairness in pricing.
By always disclosing flaws in your listings and keeping your commissions reasonable, you will establish a reputation that will be invaluable. It won't take long for your clients to pick up on this, and those clients will recommend you to their friends and acquaintances. Word-of-mouth advertising is the best type of advertising, after all!

5. Optimize your website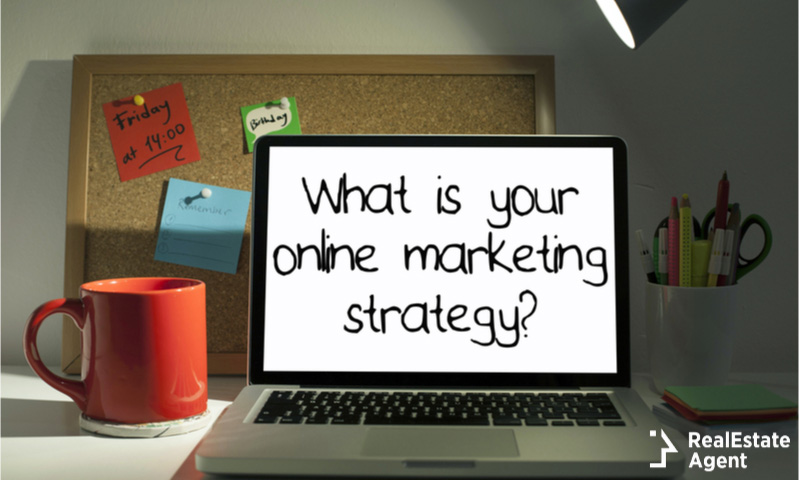 In the current year of 2022, it is absolutely astonishing how many real estate agencies have a purely abysmal online presence. There are far too many websites that seem to have been designed in 1998, with scrolling banner ads and a uniform grey color scheme that simultaneously bores and assaults the eyes. And god forbid you to attempt to open one of these websites on your phone; the resulting Lovecraftian horror is liable to make you go blind or lose your sanity.
Fortunately, suppose this sounds like your website. In that case, there's good news: it's surprisingly easy to hire a web developer to touch up your website. Or redesign it from the ground up; it's better to just let a burning building burn after a certain point. A rework or complete redesign is undoubtedly not only advisable but an essential real estate marketing idea for 2022 if your site is in this condition.
Revamp or recreate? Modern websites in 2022
This redesign might be pricey depending on how much experience the professional you hire has under their belt. Still, it will seem insignificant compared to the uptick of clients it will produce. An intuitive user interface and mobile compatibility are simply a must for any website in 2022. If your site doesn't have both, you should make redesign your top priority.
You can do the face-lift yourself by using professional website builders, for instance, Worpress, Wix, Weebly, or Squarespace. Obviously, such a thing as an absolutely free site belongs to the realm of phantasies. You'll still have to pay for a domain name, extensions, updates, and other "hidden fees." In addition, you have to consider the time you invest in experimenting with various features. We would recommend you work with an expert firm, all aspects considered.
Expand your website's functionality as a crucial real estate marketing idea!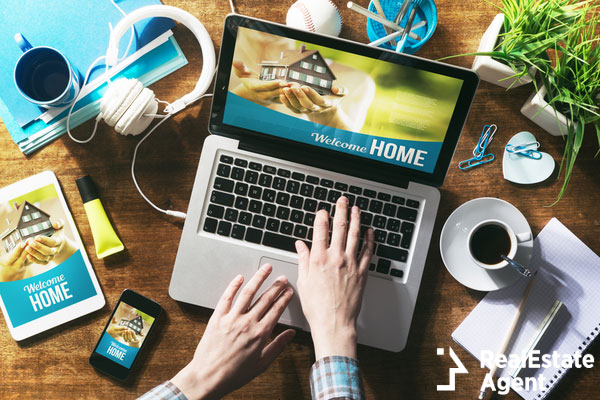 You shouldn't overlook the fundamental rules of website design and functionality for them to fulfill their purposes. Smooth navigation, easy-to-remember domain name, and URLs form the very basis of a functional website. Secondly, make sure your site is loading on all significant browsers, not just Google Chrome. You'd be surprised at how many people use safe yet outdated or relatively unknown web browsers, such as Mozilla Firefox, Opera, Vivaldi, Brave, etc.

For maintaining healthy traffic, you should regularly update your content with topical information, articles, and listings. Don't over-stuff your pages with uncontrolled and unstructured content! You'll find additional and valuable tips in the upcoming paragraph. We wouldn't recommend you switch between layout styles on various pages, no matter how confident you feel in your artistic calling. A quick download time will raise the chances to keep your audience on-site and engaged.
Purchase and apply SSL (Secure Sockets Layer) certificate, an essential software responsible for encryption. Its advantage is that it establishes a secure connection and private interactions. Once your users visit your site with SSL, they'll observe the "HTTPS "in the URL, where the "s" stands for secure.
Exceptional site functionality leads to versatile content's quick load time.
What functions can a realtor's website perform? Besides the obvious ones, you can use them for various, frequently unheeded, purposes. You can promote a soon-to-be-published book, ebook on real estate-related topics. You can dedicate pages targeted to specific audiences, such as first-time home-buyers, real estate niches, etc. Additionally, you can cover the whole home-buying process by generations or the essential steps at a home sale.

A skilled realtor can group listings in particular segments, such as studio apartments. One shouldn't neglect a page for certifications, awards, and credentials. Customer feedback is also paramount. You wouldn't believe how many new visitors search for testimonials first! Add RealSatisfied reviews and ratings! RealSatisfied is an online client satisfaction platform where your customers can add their feedback on your services. In addition, video content for already sold and active listings are in great demand. Site users enjoy watching fresh home buyers' experiences and a professional real estate agent "in action."
Spice up your listings!
Include anything related to property as part of your carefully crafted real estate marketing strategy for 2022! Listings in your inventory form a separate, perhaps the most substantial page on one's site. Why don't you spice them up with interactive flavor provided by 3D tours? An interactive map of listed properties in the area is a prize-winning decision. It will help if you consider running a blog featuring regularly updated articles on lifestyle, revolutionary inventions on the future of real estate, and eco-conscious solutions. In addition, you can showcase your know-how regarding home design tips and trends for 2022. Finally, you can link your blog to your main website or create an individual section.
Website interactivity is the next milestone in real estate marketing strategy.
Now that we've got mobile optimization and professional layout out of the way, let's focus on setting your website apart from the crowd! An out-of-the-box platform design is merely the first stepping stone in making your visitor stay on it. Website interactivity is the keyword here.
Unfortunately, modern-day viewers have a short attention span. The majority will spend eight to ten seconds on a website and then leave. You don't want that. We assure you that whatever task you need your website to perform, there's an application available. Experts can implement particular codes and software into your site, so your viewers remain engaged in your content.
Get nerdy with your website.
Navigation menus should be easy to use to enable users to access any page quickly and whatever content they're searching for. Here's a quick tip: solve this without having to scroll down to the end of the page. Also, adding a return-to-top-link in the content can be an extremely user-friendly solution. Let's see some factors to consider for enhanced interactivity.
A search bar implemented is a must-have in 2022! We won't enter CSS and HTML programming languages. Still, we must mention the need for internal links. In layman's terms, you have to scatter links to various web pages throughout the content. Therefore, users can access informative content on your website and won't leave it soon.
Interactive tools will turn your visitors into active participants in the content.
Apply essential interactive tools, for instance, calendars, google maps, and service calculators. Then, go one step further! Incorporate infographics (showing real estate trends statistics) and online polls. You might want to ask users where the most affordable vacation homes in the US are? Or which city and state qualify as the safest in the US? Everyone has an opinion or answers they're eager to share.

You can most definitely boost your website's traffic! Moreover, you can organize an online contest among the participants. You can add online games as a variant to competitions. And the subscription criteria could be providing their personal contact information. It goes without saying that these highly interactive features are only the tip of the iceberg. All in all, it's an elegant touch to get potential leads.
Think of your real estate site's automation!
Online dialogue boxes and questionnaires are a must-have for site interactivity. So is a reliable customer service addressing comments and requests. Suppose no one is present to engage in an online conversation with clients. Then, a chatbot can still collect information and contact details from your visitors and potential clients. Chatbots are only a tiny part of the larger automation picture.
You can install real-time answering chatbots, customer service scripts, automated email responses, even social media replies. These features can significantly improve your professional real estate branding and boost your business success!
6. Marketing strategies for real estate developers in 2022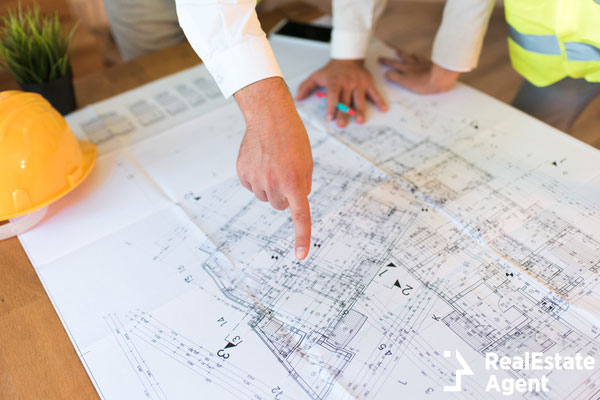 A real estate developer or company is responsible for building or remodeling properties, working spaces, retail or industrial centers. Under their supervision, vacant lots or abandoned buildings turn into brand new residences, homes, and businesses. If you think about it, a developer's job is awe-inspiring because they create something unique, replacing the old.
Developers build communities
Like any enterprise, real estate development also requires a thoroughly planned marketing strategy to reach real estate investors. Typically, developers and building companies purchase uninhabited lands and lots or partner up with the actual landowner. Their work is beneficial for the great public and needs exposure. While building, developers must consider environmental threats, such as air pollution and climate change that could influence the new building.
Developers and architects, the genuine artists of the real estate world, work together, building bridges for communities. They must learn how to stand out from the crowd and differentiate themselves from the competition by establishing an emotional bond with potential customers. A successful marketing campaign implies providing a distinct point of view. Frequently, a fascinating story is recommended that will catch the imagination of their target audience. As a result, they will understand that their community is the only place they can envision themselves living.
On the other hand, differentiating themselves from the competition in a dynamically changing market can be tricky. Today, grabbing buyers' attention demands an artistic narrative and astonishing images and videos.
Offline and online marketing strategies tailored to developers' needs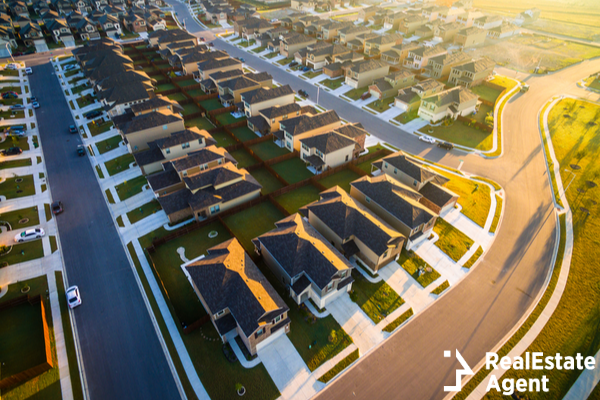 First of all, we recommend opting for a more traditional approach in marketing strategies for real estate developers, namely offline marketing. House-hunters still go outside and won't limit their search to the Internet. A fundamental offline marketing principle outlines that the more public ads and billboards they post, the larger audience they can reach.

Furthermore, home seekers still read newspapers where advertisements of soon-available homes and offices can convince them to invest in the construction and buy the ready-to-move-in properties. Television and radio ads can be an organic part of the marketing strategy. Also, public or networking events on the topic of construction can host a large audience. Then, developers can organize a Q and A session. In 2022, offline marketing still holds its ground against online marketing.
As for online representation and marketing, we recommend a highly functional and state-of-the-art website featuring the latest news, developments, and the current stage of the new construction project. Also, targeting home buyers interested in new constructions is vital. Displaying former clients' feedback and past achievements will boost developers' credibility and potential buyers' willingness to invest in modern structures.
7. Reach out to influencers and bloggers on trendy social media platforms!
You might want to consider getting in touch with fashionable influencers on various online platforms as one of the best real estate social media ideas out there. Influencers' impact surges among millennials and Gen Z. Many of these two generations are on the path to career-making. They will be looking for their home soon. In many cases, the traditional online and offline real estate marketing ideas and channels won't work because other digital platforms capture their attention.

Spotting these social media apps and engaging these users through influencers would significantly contribute to your success. Apparently, being an influencer became a leading profession. Modern tastemakers can persuade online followers to buy a wide range of products or subscribe to services. Why wouldn't they promote hot real estate in your area?
Did you know that you can hire influencers on numerous social media sites? Such tools as Awario, Klear, Traackr, etc., offer viable solutions to monitor influencers' activity on widely used social media networks (Twitter, Instagram, Facebook, Reddit, and even YouTube.) These apps will recommend trending brand advocates based on your search terms. So why wouldn't you try it out for yourself?
Starting a blog yourself is always a good idea. However, reaching a high readership takes time and effort. Posting a blog on a niche topic or subject will bring its fruits only in time. Still in doubt about blogging and vlogging's overall efficiency? Why don't you look at the top 25 real estate blogs in 2021?

In conclusion, a vast readership exists on the Internet interested in detailed real estate presentations and lifestyle matters associated with one particular home. Again, content is king! Similar to influencers, the best bloggers have already accumulated a great audience. Contacting them also figures on our top social media marketing and content marketing ideas list!
Being present in high-profile directories is the ultimate real estate marketing strategy!
One of the indispensable parts of finding your online presence is putting yourself out there on high-profile real estate directories like RealEstateAgent.com. Just having a good website won't cut it. Without establishing yourself on real estate directories such as this one, you'll miss out on a crucial real estate marketing strategy.
Discover how RealEstateAgent.com works!
Are you looking for inventive and productive ways to optimize your real estate agent profile? On this platform, everything is straightforward and effortless. The Official Real Estate Agent Directory® provides its subscribers with national coverage, a first-class domain name, and so much more.

Yet, most importantly, they will assist you in getting promising and, above all, quality leads. It's a fact that their highly-trained specialists build bridges between an eager and vast group of clients (home sellers and buyers) and realtors. So you can step up your strategy with professional SEO and customizable advertising method.
Tons of customizable features await you!
Let's dive into details! By joining the RealEstateAgent.com directory, you gain instant access to excellent features. Right off the bat, you can select your own custom template! Then, you can create a helpful bio; thus, your clients can learn about you up close and personal. You can substantially improve communication channels by adding your contact info and working hours. Boost your branding by including your company logo! Last but not least, you can use official badges to attach to your emails or social media profiles as signatures.
You can display your listings and website on this highly customizable profile page. Besides, you can link your social media profiles to the one on RealEstateAgent.com. We also recommend you feature former clients' testimonials and feedback on your services.
Revealing stats on RealEstateAgent.com's efficiency
Here are some telling statistics about this platform. RealEstateAgent.com obtained 100k in the US Alexa rankings. Secondly, it registered 90-percent organic traffic and a US monthly traffic of 81.5 percent. It boasts about 21 million impressions in 2021. Join today and save money, time, and effort with The Official Real Estate Agent Directory®!
Conclusion
How you decide to apply these tips is up to you. However, if you see them through, you will experience a measurable positive impact on your list of clients and the number of sales. Ultimately, nothing can replace know-how and real estate savvy. Nevertheless, if you have those already, then applying these tips will help you perfect your game and push you further on your way to the top!