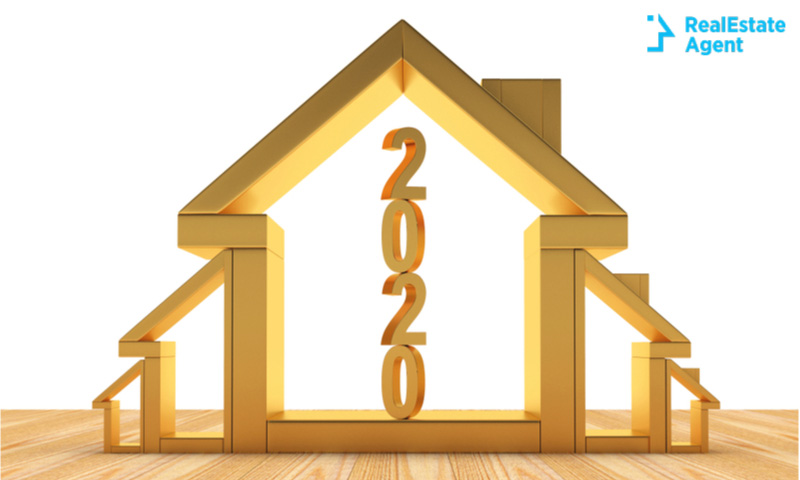 The new year is finally here, and with it, a bevvy of new opportunities to explore in the real estate business. The world of real estate is constantly changing and evolving, and a good realtor needs to constantly keep themselves updated on new marketing strategies for real estate agents.
With that in mind, we've put together this list of real estate marketing ideas for 2020. From social media tips to ways to assess your competition, these real estate marketing ideas will take your real estate marketing game to the next level; let's get into it!
1. Up your social media game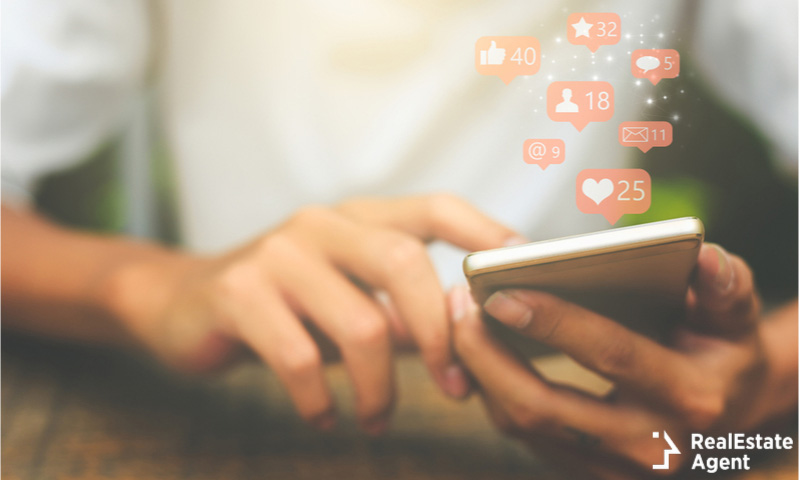 In 2020, one of the most important factors in the real estate game is social media. Here, the old adage rings true as ever: be where your buyers are, and in the 21st century, more and more buyers are on social media. Social media is low risk and high reward, and you cannot afford not to have an active social media presence.

If you've never used social media for real estate marketing, you are missing out on a great opportunity. There are a number of different ways you can utilize the social media tools that are available for use by real estate agents, from posting listing on Instagram to making a professional profile on LinkedIn. However you use them, it's undeniable that using social media is one of the most important real estate marketing strategies for real estate agents in 2020.
2. Improve your visual media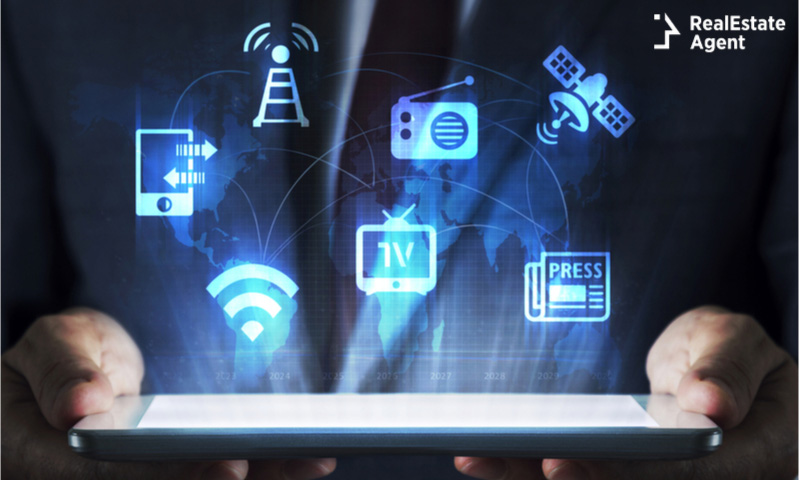 Of all the things that can mean the difference between a hot listing and a dead one, perhaps the most important is the quality and appeal of the photos and videos in the listing. The first thing a prospective client sees is the media on your listing; if they aren't good, the quality of the title, the quality of the description even the quality of the property itself are worth very little if the media isn't good.

Fortunately there are plenty of easy ways to up your photo-video game and improve those listing photos and videos in an effort to draw people in with a sleek, attractive media experience. For starters, you can purchase a good camera. High quality photography equipment is cheaper than ever in 2020, and even an entry level DSLR can produce astonishingly good photos and videos if you learn how to use it effectively. When paired with an online photography or video course or two, you can take your listing media from 0 to 100 with surprising ease.
If you'd like to take it a step further, consider buying a professional photo-video drone. There are a variety of high-tech drones available on the market that can capture high quality photos and videos at prices that are surprisingly low for the technology they offer. Additionally, these drones are loaded with technology that automates most of the flying and so you can focus on capturing high-quality video and photos.

Another great marketing strategy for real estate agents is to hire a professional photo and video team. If you simply don't have the time to invest in learning to produce your own media, hiring a group of professionals will instantly raise the quality of the media on your listings without the hassle of buying a camera and taking tedious classes. These professionals will take care of everything from capturing to editing to lighting. This is the best way to get the highest quality media for your listing.
3. Improve your descriptions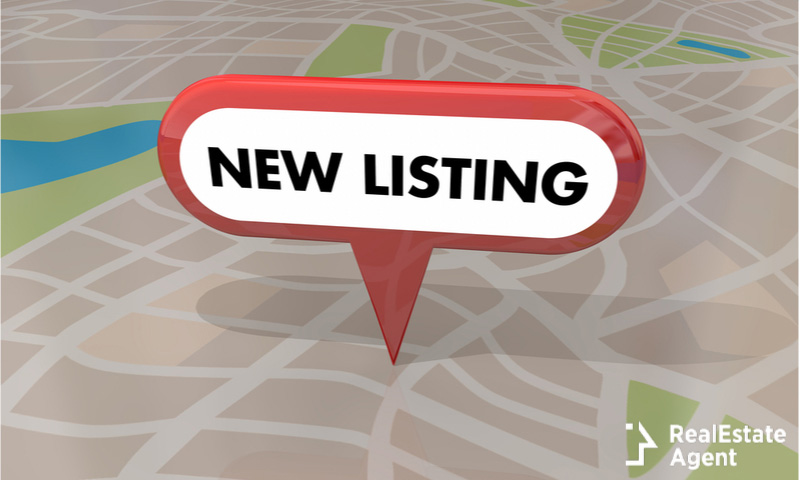 This is kind of a no-brainer, but you'd be surprised how many people fail to take advantage of the advantages provided by having a vivid, engaging description of their listing. By simply using your imagination to spice up the description, you can instantly make your listing more attractive to potential buyers. The media attached to the link gets the clients in the door; the description is what makes them stay.

A great way to do this is to use adjectives liberally. Does the listing have good qualities? Underline these with positive adjectives like "stunning", "gorgeous" or "captivating". Avoid leaning on overused adjectives like "beautiful" and "great", as these tend to be used far too often and lose some of their impact as a result. If your listing has negative qualities, downplay them with adjectives like "insignificant" or "nigh-unnoticeable".
If you want to take it to the next level, try hiring a professional content writer using a content writing service. Although it may be a bit pricey, the results will speak for themselves. Using a professional content writer is a great real estate marketing idea that will instantly improve the selling power for your listings.

Be warned, you'll need to use restraint when writing these descriptions. It's one thing to use creativity to make your descriptions more attractive, and perhaps exaggerating a bit here and there - a process called puffing in real estate; it's an entirely different thing to make fraudulent claims or wildly untrue claims. This is surprisingly common, as some real estate agents will do or say just about anything to move a listing.

Always make sure that your positive descriptions highlight good features rather than blow them out of proportion, and that they never minimize serious flaws like structural flaws in the property etc. The last thing you want to do is gain a reputation for telling flat out lies!
Another area where you can improve your descriptions is your personal bio on your profile page. Having a compelling bio can make it clear that you are a reliable and professional real estate expert, and people will not fail to pick up on it.
4. Shore up your reputation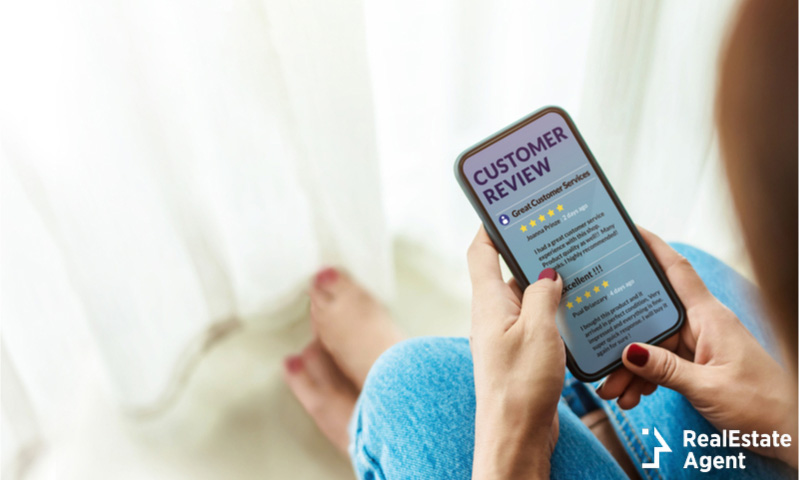 One of the most crucial marketing strategies for real estate agents in 2020 is assessing your competing real estate agencies and finding ways you can make your agency more appealing than theirs.

Ultimately, clients choose their real estate agency based on a number of different factors, such as their perception of your ability to sell their listing or find a listing suitable for them. If you can improve your agency's image and make it more appealing to potential clients, you'll quickly see a rise in sales and listings! Bad reviews on sites such as Yelp! can devastate your agency, but good ones can be equally helpful.

A common weakness of many real estate agencies is the perception that the real estate agency is disingenuous or just plain dishonest. Unfortunately, like any other position in sales, real estate agencies are commonly believed to minimize or conceal altogether flaws with their listing, or place unreasonably high commissions on their services.
One of the best marketing strategies for real estate agents struggling with this negative perception is dispel it altogether by establishing a reputation as an honest and truthful professional. Many of the most successful real estate agents achieved their high status by gaining a reputation for unflinching honesty and an ascetic fairness in pricing.

By always disclosing flaws in your listings and keeping your commissions reasonable, you will establish a reputation that will be invaluable. It won't take long for your clients to pick up on this, and those clients will recommend you to their friends and acquaintances. Word-of-mouth advertising is the best type of advertising, after all!

5. Optimize your website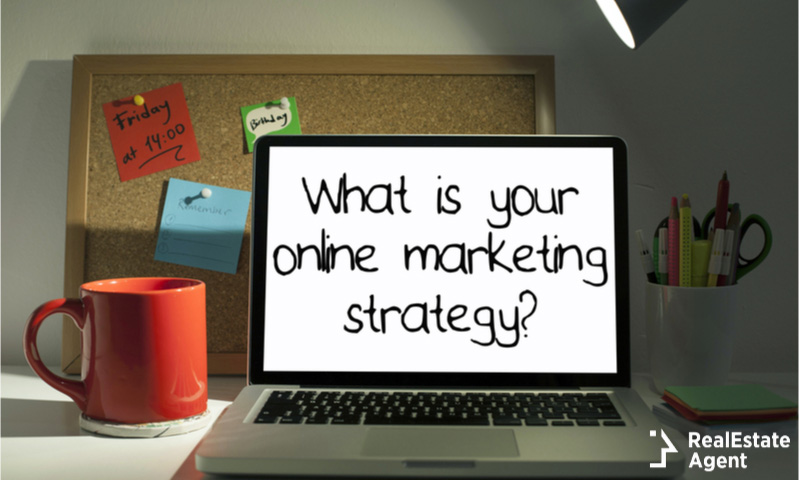 In the current year of 2020, it is absolutely astonishing how many real estate agencies have a purely abysmal online presence. There are far too many websites that seem to have been designed in 1998, with scrolling banner ads and a uniform grey color scheme that simultaneously bores and assaults the eyes. And god forbid you attempt to open one of these websites on your phone; the resulting Lovecraftian horror is liable to make you go blind or lose your sanity.

Fortunately, if this sounds like your website, there's good news: it's surprisingly easy to hire a web developer to touch up your website. Or redesign it from the ground up; after a certain point it's better to just let a burning building burn. A rework or complete redesign is undoubtedly not only advisable but an essential real estate marketing idea for 2020 if your site is in this condition.

This redesign might be pricey depending on how much experience the professional you hire has under his or her belt, but when compared to the uptick of clients it will produce, it will seem insignificant. An intuitive user interface and mobile compatibility are simply a must for any website in 2020; if your site doesn't have both, you should make a redesign your top priority.
Just having a good website won't cut it, however. One of the most important parts of establishing your online presence is putting yourself out there on high-profile real estate directories like RealEstateAgent.com. Without establishing yourself on real estate directories such as this one, you'll miss out on a crucial real estate marketing strategy.

How you decide to apply these tips is up to you; however, if you see them through, you are sure to experience a measurable positive impact on your list of clients and number of sales. Ultimately, nothing can replace know-how and real estate savvy; but if you have those already, then applying these tips will help you perfect your game and push you further on your way to the top!