The real estate industry has changed a lot over the past few years. Looking at what real estate was and meant over 30 years ago and what it means now, we will see visible changes. The era of technology and modernization has stepped up this field. If we look at the tools real estate agents use nowadays, we can observe a change in modernization and adaptability to the present day and needs.
On the 25th of November, get ready to dive into the big event of discounts of the year. Black Friday is knocking on the door. So what tools do a realtor need that makes them more efficient at their job? What can they buy during this period that will make them more efficient? Look at the list we prepared for you, which includes what you can find on a real estate agent bucket list for Black Friday 2022.
What is the best phone?
Currently, mobile phones are classified in almost all fields. One such category is the real estate market. Some of the best mobile phones for real estate agents are available in the market focused on business facilities. Because these are typically tasks that real estate agents use their mobile phones for.
Today technology is constantly advancing, and capitalism still exists. So unless you're continually looking to improve, your competition will do that for you. This also applies to real estate. To be successful as a real estate agent, realtor, or investor in the real estate sector, you must always be on the cutting edge. Smartphones using the Android operating system use RAM efficiently, effectively support the chat and online calling applications they provide to their users, and extend battery life.
A broker's main job is travel. This trip includes visiting different places you have never seen. This requires the help of a navigation or GPS. This feature makes it easy to find your destination from Google Maps and Driving Directions. Another key feature of the best phones for realtors is the ease of use on the go. Mobile telephones must be suitable and fast enough for agents to use without being blocked in an emergency.
Laptop or tablet?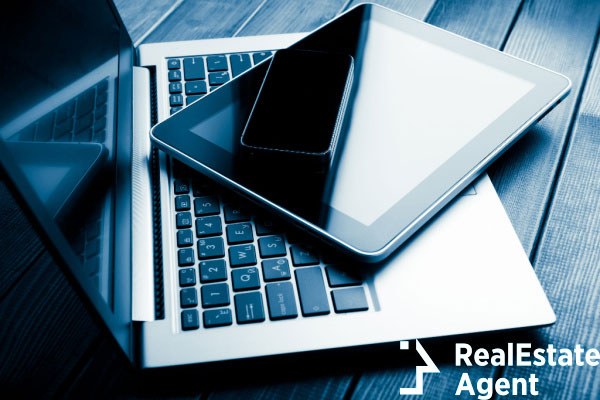 As a real estate agent, you are probably computer savvy. According to statistics, most agents spend several hours daily in online marketing. Realtors also spend time moving between offices, trade shows, conferences, and networking opportunities. For that, you need a reliable portable laptop.
Laptop technology is more flexible than ever, but there is not a laptop described as "best for realtors." It all comes down to your own needs, affordability and personal preference. Most real estate agents can do little on their laptops. You need decent photo and video abilities, such as a fast internet connection, portability, and extended battery life.
Of course, before buying anything for use, you should check the available brands. We live in a highly technological world where almost everything is digital, and many companies are making similar products that we all depend on. Before you take out your money, choose your favorite brand. It can be one or more spinners, but make sure your chosen brand suits you. It matters if you have a specific budget that requires selecting a laptop that fits within a particular range. There are many affordable machines out there, and which one is affordable is entirely up to you, so it doesn't matter. As long as you're good at it, go ahead. But the best laptops for realtors can be inexpensive.
As we've seen over the past decade, technology has exploded in many forms and impacted many industries. Everything is moving from print advertising, direct mail, and yellow pages to online blogs, social media, video, and other forms of new technology. In recent years, one form of technology has emerged that can impact the real estate business. What is that piece of technology? You are right; the tablet.
If you think carrying a laptop is always heavy and taking it with you whenever you need to be somewhere, consider buying a tablet for your day-to-day business instead. A tablet has all the characteristics and features of a laptop and a phone. You can find budget-friendly ones and more expensive ones as well. It all depends on how much you wanna spend on this device. Sometimes a tablet can be as helpful and replace a laptop, so why not just buy one and experience all the features and see how it can improve your real estate business?
Is a digital planner needed?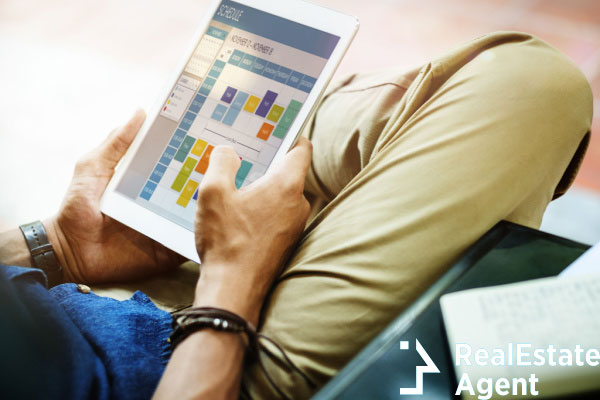 Digital planning takes the foundation of classical paper planning methods and converts them into a more streamlined operation.
A digital planner is highly recommended when managing your meetings and your schedule in a day. It will help you save time, a digital planner lets you complete tasks and appointments more efficiently, drag and drop items, duplicate pages, delete items with a single click, and more. Not only will you not have to carry a paper agenda with you, but it will also be easier to access. Another advantage of digital planners is that they are reusable. Disposable notebooks cannot be reused. Some paper planners cost around $50 and must be purchased annually. But with digital templates, you basically always have the same layout. No need to switch to another template, especially if you have a digital planner without dates.
Besides the fact that a digital planner it is portable and accessible everywhere, it also helps reduce waste, they are more environmentally friendly than traditional planners because it helps you reduce waste.
So if you are thinking about a digital planner, we believe that they are the perfect tool for realtors. They are accessible and environmentally friendly, and besides the fact that it helps you reduce costs and save some money, you can personalize them as you want. So go get one and let it change your life and business.
What car should I drive?
With so many options on the market, including sedans, SUVs, trucks, and luxury goods, finding a good vehicle for a real estate agent can be exciting and intimidating at the same time because it's not only a transportation tool, it is also an important assistant of your business, so you need to choose a vehicle that fits your personal style and needs. What we recommend is always pick quality when talking about cars. As a real estate agent, you need reliable transportation that will last as long as possible, and also impress your clients and make a great first impression. As we said, a car is not only a transportation tool, but it also can be a tool that represents your professionalism and the experience you have in the business.
Do I need a professional camera?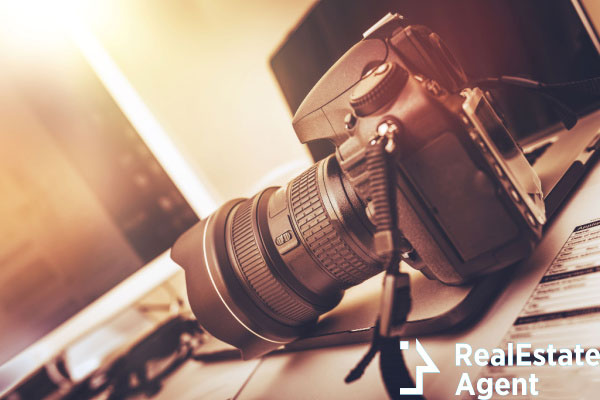 Realtors have very labor-intensive and rewarding jobs. You face enormous challenges every day. And growing your business is undoubtedly one of them. But focusing on your marketing, brand, and how your work will appeal to future sellers will go a long way in planning for the future and growing the business.
If you ask us, a professional camera and lenses are a realtor's main tool you need high-quality shots of the property. After all, the photos you take are the buyer's first impression. You need images that make buyers want to see your property. Still, finding the best camera for real estate takes work. Real estate pictures include architectural and interior shots that are best captured with high-quality lenses, so you need to invest in a camera to make your pictures more appealing and luring. Buyers react to photos. Realtors who understand this concept understand buyers. Real estate agents who provide dynamic, clear images gain sellers' trust and build their reputation.
Photo editing apps
Real estate photography, like any kind of photography, is an art. The first thing a camera has to offer is image sharpness and detail. But you usually just take pictures inside and outside the house. Real estate photography is compelling when working with a realtor to help sell a property.
High-quality photography is a must in the real estate industry. A stunning interior or exterior image of your home or property can add professionalism and credibility to your business and help you market your business more effectively on social media.
Many real estate agents are time and money constrained and need to be able to capture high-quality photos quickly and at an affordable price. Luckily, there are various apps you can use to make your real estate photos stand out. When it comes to taking and editing photos for your listing, nothing beats a high-end Nikon or Canon Camera and a photo editing app like Photoshop.
Conclusion
As we saw, there are a lot of modern tools that a real estate agent can use or buy to ease their work and make it look more professional, no matter if we are talking about a phone, a laptop, or a planner. Some of these tools are made to ease our way of doing our jobs or daily life. Not only can it save time or help us protect the planet we live on, but nowadays, it's a necessity. A telephone, a laptop, or a car are lately not just tools we use for business but accessories that we use in our daily lives, so why not be eco-friendly and ease your job and life with the tools we mentioned above?
If you already have or use one or more of the tools we mentioned, we would love to hear from you in the comment section. Let us know how they changed your life and made your job easier.