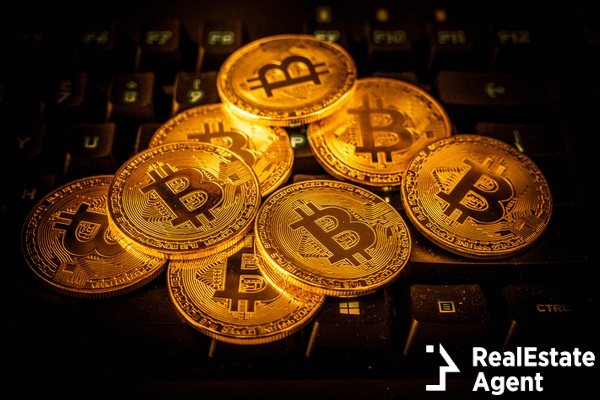 In December of 2015, the first-ever Bitcoin-to-Bitcoin real estate transaction in America took place: a condominium sold in South Florida for 17.741 Bitcoins (equivalent, at the time, to 275,000 Dollars). It was not the first occurrence of a cryptocurrency in a real estate trade - countless listings show up every now and then on the Multiple Listing Service (MLS) saying the home seller accepts (sometimes exclusively) cryptocurrencies as the method of payment.

However, never before had the real estate industry produced a sale where no "paper money" was involved during the transaction, where both the home buyer and the home seller exclusively dealt with a cryptocurrency throughout the process. While it may not seem like such a big deal, this purchase marked a watershed in real estate e-commerce.

Sure, it's not like we're expecting the real estate industry to go all-crypto next week. The incorporation of cryptocurrency into modern markets is going to be a slow, arduous process that may last longer than you or me. Nevertheless, it is safe to say that the Bitcoin-to-Bitcoin real estate transaction in South Florida is a sign of the real estate's technology tipping point.
Moreover, it settles the discussion of Cryptocurrencies being nothing more than a marketing ploy home sellers use to raise awareness when putting houses for sale. No, cryptocurrencies in real estate are definitely happening, and if you're a real estate agent, you better get used to that idea and board this real estate niche ship sooner than later.
Why is crypto a good idea in real estate?

For many, cryptocurrency is a confusing and obtuse subject, with little in the way of simple explanations or easy analogies. As with any such novel technology, there are plenty of detractors who deny any possibility of it ever entering the mainstream, in the real estate market or otherwise.

We beg to differ! Cryptocurrency has dozens of advantages over conventional currency, and if the market continues to develop as it is developing now, we're likely to see the emergence of a global crypto economy to rival any national or local economies. This technology is on track to replace paper currency, and this might happen faster than you think.

Just look at Dogecoin; created as a joke in late 2013, this Bitcoin clone coin initially sold for a tiny fraction of a penny ($0.00026). For a dollar, you could buy tens of thousands of them! Today, its value has increased to a staggering $0.40, an increase of over 153,746%! As its value nears the $1 mark, its viability as a medium for trade is becoming more and more apparent. Before too long, this could be a widely used currency!

In addition to its ever increasing obtainability, cryptocurrencies also offer security, anonymity and digital transferability. Compared to other methods of virtual and wire transfers, cryptocurrencies offer an inexpensive and reliable way to transfer large sums of money with virtually no commission. It's the perfect solution for real estate!
Why Crypto is a good idea for realtors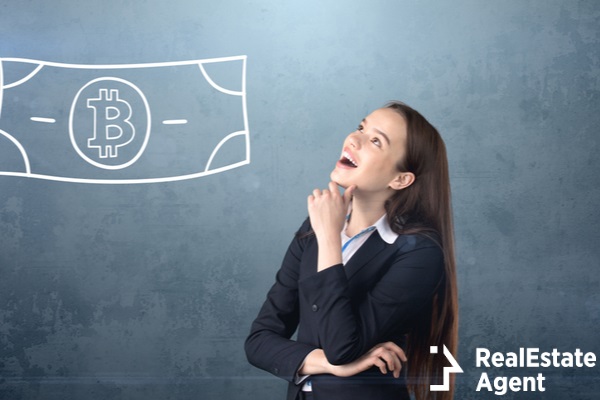 Real estate agents with the know-how to deal with cryptocurrencies are presented with an incredible niche opportunity here. The evidence is abundant: a quick Google search will show how many (albeit scattered) services and endeavors connecting cryptocurrencies to real estate are already making waves in the real estate industry.

You have websites that exclusively list houses for sale that accept cryptocurrency payment, brokerage firms advertising their experience with cryptocurrency transactions and even new cryptocurrencies specifically designed for the real estate market. The world of crypto is rapidly changing and evolving, and there's no telling what will emerge next.

If a real estate agent is to live by the sword of "supply and demand", then the conclusion that this is the wave to surf becomes obvious: the supply of specialized real estate agents on the matter is very low and the demand – even if, in the end, the curious home seller decides to play it safe with paper money – is very high.

In spite of its prolific detractors and nay-sayers, cryptocurrency is slowly but steadily gaining momentum in real estate. Dozens of real estate brokerages across the country have begun accepting the most popular cryptocurrencies as payment, and it is growing exponentially easier to conduct transactions entirely with cryptocurrencies.

Cryptocurrency and branding in real estate
The real estate agent that spends some time building his brand connected to cryptocurrencies will likely gradually score greater leads as this real estate trend becomes more omnipresent; after all, for the home seller and the home buyer, the ability to buy and sell without paying fees to a banking institution is very attractive.

Not to mention the fact that Closing is done much faster because of the Blockchain technology behind all cryptocurrencies. For you, it means more time to deal with other properties for sale on your portfolio, for the home buyer and home seller, a quicker resolve of a lengthy process.

Of course, there are hurdles; which of the more than 1,500 cryptocurrencies around should the real estate agent interested in this great real estate niche choose to study and specialize in it? We are very far from being specialists in cryptocurrencies, but common sense says that you should look for the most solid ones like Bitcoin; the oldest and most known out there. But also keep an eye on the real estate related ones that have been popping up.

Cryptocurrency can also be a tremendously effective branding tool in the right hands. While real estate can seem like a very brick and mortar industry (pun entirely intended), the inclusion of cryptocurrency into a brokerage's marketing materials can create a compelling image of forward thinking modernity. Cryptocurrency is the currency of the future, and accepting it can lead to you being viewed as one of the real estate brokerages of the future!
Which cryptocurrency is right for you?

The idea here is simple: should the heralds of cryptocurrency doom be right and the "bubble" pops with a bunch of people converting the crypto money to paper money and only two or three cryptocurrencies surviving; it's best to bet on the ones related to your industry, thus increasing the chances of it being one of the two or three survivors, right?
But obstacles are just that; a call for caution. The bottom line is that there are no good reasons for a real estate agent not to take cryptocurrencies seriously. In the near future this real estate market trend will only intensify; you want to give home sellers and home buyers the more reasons to hire you, right?
There are a lot of options when it comes to accepting cryptocurrency as a means of payment. The more types of coin you accept, the more clients you'll be able to appeal to, but this comes with the downside of staking your stability on a currency that is liable to fluctuate frequently. In general, it's a good idea to accept only the most stable and reliable currencies like Bitcoin, Ethereum, or Litecoin.

When you accept cryptocurrency as a means of payment, you'll also have to monitor how each accepted currency is trending at all times, and adjust exchange rates accordingly. Depending on how the market fares, you may need to substantially adjust the cryptocurrency list prices on your listings daily, which can be a hassle but is necessary. As of yet, there simply aren't any cryptocurrencies that are stable enough to function without adjustment.

There's no easy solution when it comes to adjusting your business model to accommodate cryptocurrencies. It will take time and experimentation, but you stand to profit immensely from your new accepted currency. After all, the more ways you provide your clients to buy from you, the better! In time, we think that cryptocurrencies will prove themselves a great way to do business.
Conclusion
So, for better or for worse, this is the time to place your bets on this great real estate niche. When the demand lowers – be it because home buyers and home sellers will be able to do it all with no need of an agency or because a newer system will show up and make crypto old news – the supply and demand ratio will not be favorable anymore for you to specialize in it. The wave will be clustered, increasing the chances of a wipeout. If you want a premier spot on the cryptocurrency real estate niche wave… start paddling!