By

Eduardo Albuquerque
Published date:

Apr 16, 2018
1358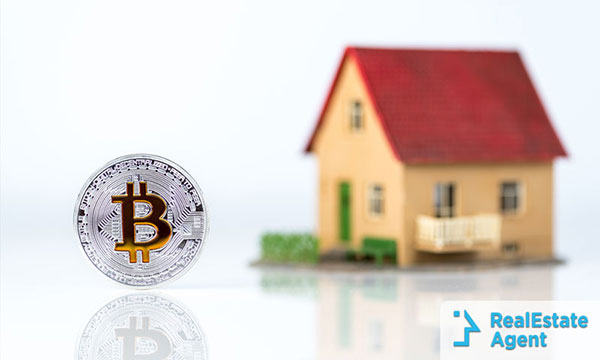 Last December, the first-ever Bitcoin-to-Bitcoin real estate transaction in America took place: a condominium sold in South Florida for 17.741 Bitcoins (equivalent, at the time, to 275,000 Dollars). It was not the first occurrence of a cryptocurrency in a real estate trade - countless listings show up every now and then on the Multiple Listing Service (MLS) saying the home seller accepts (sometimes exclusively) cryptocurrencies as the method of payment. However, never before had the real estate industry produced a sale where no "paper money" was involved during the transaction, where both the home buyer and the home seller exclusively dealt with a cryptocurrency throughout the process.

Sure, it's not like we're expecting the real estate industry to go all-crypto next week – there has been no news regarding new crypto-to-crypto finished transactions for the last 3 months – nonetheless it is safe to say that the Bitcoin-to-Bitcoin real estate transaction in South Florida is a sign of the real estate's technology tipping point.

Moreover, it settles the discussion of Cryptocurrencies being nothing more than a marketing ploy home sellers use to raise awareness when putting houses for sale. No, cryptocurrencies in real estate are definitely happening, and if you're a real estate agent, you better get used to that idea and board this real estate niche ship sooner than later.

Real estate agents with the know-how to deal with cryptocurrencies are presented with an incredible niche opportunity here. The evidence is abundant: a quick Google search will show how many (albeit scattered) services and endeavors connecting cryptocurrencies to real estate are already making waves in the real estate industry. You have websites that exclusively lists houses for sale that accept cryptocurrency payment, brokerage firms advertising their experience with cryptocurrency transactions and even new cryptocurrencies specifically designed to the real estate market.

If a real estate agent is to live by the sword of "supply and demand", then the conclusion that this is the wave to surf becomes obvious: the supply of specialized real estate agents on the matter is very low and the demand – even if, in the end, the curious home seller decides to play it safe with paper money – is very high. The real estate agent that spends some time building his brand connected to cryptocurrencies will likely gradually score greater leads as this real estate trend becomes more omnipresent; after all, for the home seller and the home buyer, the ability to buy and sell without paying fees to a banking institution is very attractive. Not to mention the fact that Closing is done much more faster because of the Blockchain technology behind all cryptocurrencies. For you, it means more time to deal with other properties for sale on your portfolio, for the home buyer and home seller, a quicker resolve of a lengthy process.



Of course, there are hurdles.

Which of the more than 1,500 cryptocurrencies around should the real estate agent interested in this great real estate niche choose to study and specialize in it? We are very far from being specialists in cryptocurrencies, but common sense says that you should look for the most solid ones like Bitcoin; the oldest and most known out there. But also keep an eye on the real estate related ones that have been popping up. The idea here is simple: should the heralds of cryptocurrency doom be right and the "bubble" pops with a bunch of people converting the crypto money to paper money and only two or three cryptocurrencies surviving; it's best to bet on the ones related to your industry, thus increasing the chances of it being one of the two or three survivors, right?

But obstacles are just that; a call for caution. The bottom line is that there are no good reasons for a real estate agent not to take cryptocurrencies serious. In the near future this real estate market trend will only intensify; you want to give home sellers and home buyers the more reasons to hire you, right?

So, for better or for worse, this is the time to place your bets on this great real estate niche. When the demand lowers – be it because home buyers and home sellers will be able to do it all with no need of an agency or because a newer system will show up and make crypto old news – the supply and demand ratio will not be favorable anymore for you to specialize in it. The wave will be clustered, increasing the chances of a wipeout. If you want a premier spot on the cryptocurrency real estate niche wave… start pedaling!