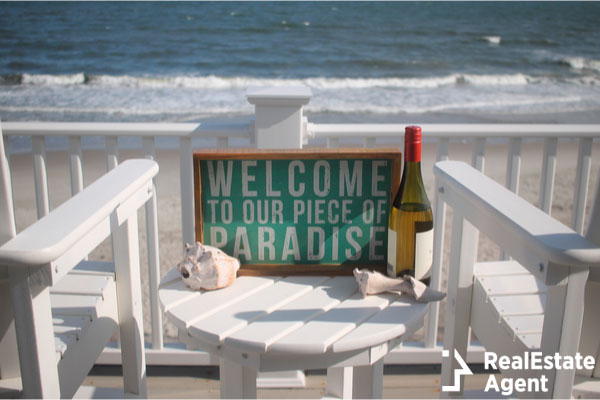 Specializing in a domain entails an impressive experience and knowledge. One can accumulate these over long years of work. It doesn't mean that they no longer practice in other areas of specialty too. Being a specialist in a niche is feeling more at ease and thriving there. In addition, they know and master specific ways and methods (tricks, if you will) that produce tangible results.
Check out one of the most beloved niches: resorts and vacation homes!

Choosing this particular niche might appear all-too ideal at first sight. Nothing else will await you but sunshine and well-mannered well-off clients. Let's have a closer look at it, shall we?
No doubt, If you too live in a region that attracts tourists and people seeking getaway houses, this may be a very profitable niche market for you! There's a massive potential in this niche and not only domestically. Buying a vacation home abroad fascinates Americans too.
A vacation home specialist should focus their interest on the following crucial things. Develop an ideal and uncommon online marketing strategy. It would be best to establish yourself as the local "expert" in vacation homes listed and everything about them. Secondly, don't limit your "jurisdiction" to a small area. Extend it to neighboring regions too. Resort sellers and buyers are equally essential clients. Don't let any business prospect get wasted. Therefore you will always be a step ahead of your competition.

Providing helpful information to out-of-town buyers will bring in business. And they will almost certainly become your sellers at some time.
The nature of vacation homes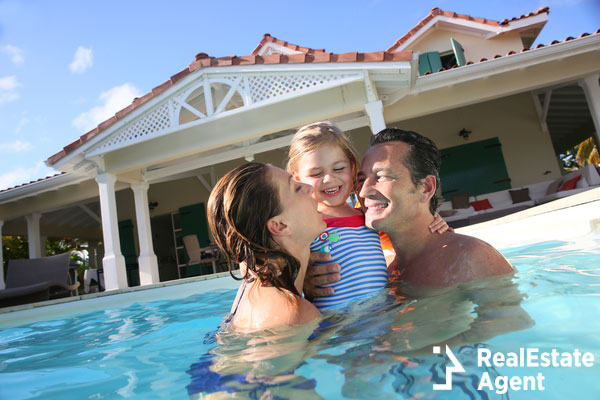 Vacation homes are a luxury that many people cannot afford, making them the perfect investment for those that can. For real estate agents, this creates a viable niche. Whether you're helping a client find the perfect vacation spot, selling a vacation home to a potential home buyer, or helping some tourists find the perfect getaway home, vacation homes are almost everywhere.
As a real estate agent, it is key to know your vacation listings. Whether they're lakefront properties, beachfront condos, or deep in the woods, you'd be surprised by how many vacation homes sit empty across the United States alone. Thus, you can point potential buyers in the right direction based on what elements they are looking for in a second or third home.
Where will your clients look for holiday resorts first?
To be up-to-date with the latest news on this topic, you'll have to research the market. People are browsing the net for the most affordable vacation homes in the US. Corpus Christi, TX, Chattanooga, TN, and Daytona Beach, FL, list budget-friendly holiday resorts.
The local economy should also stand on sure feet. Featuring popular tourist destinations sure helps the buying and selling process. For this reason, presenting significant local attractions is an essential part of business negotiations you shouldn't neglect!
Renowned and vacation-home-friendly cities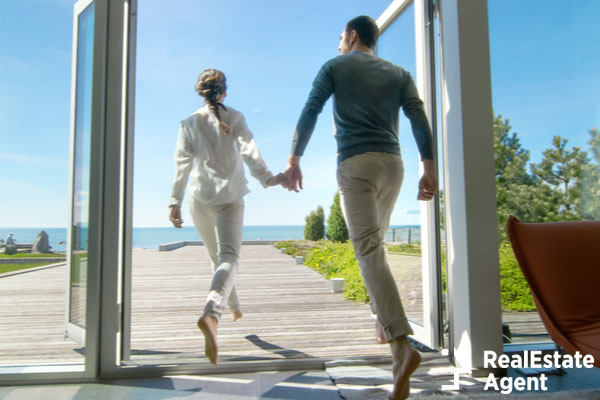 Clients looking for a vacation home can be the perfect market. If they don't already have an area in mind, you may be able to point them towards locations they haven't thought of yet. If you have a potential buyer looking for a vacation home, these are five of the best cities for vacation homes in the US.
1. Deerfield Beach, Florida
With beautiful white-sand beaches, this city can be ideal for anyone looking at vacation homes. Don't hesitate to contact the local real estate agents in Deerfield Beach FL, for additional information! With a 109% 5-year appreciation value, this is an investment that could pay off. The median listing home price in Deerfield Beach, Florida, is $250,000 in 2021.
The crime rate in Deerfield Beach is slightly higher than the national average. Based on users' votes on AreaVibes, the city received good grades in livability and amenities, and an average score in the overall cost of living. Yet users had an unfavorable opinion of Deerfield's crime rates, employment, housing, and schools
2. Ocean City, Maryland
Ocean City, Maryland, is a seaside resort town that draws visitors with its coastline beauty and lively, friendly atmosphere. The sandy Atlantic beach is enjoyable to explore. Various watersports available in Ocean City are a must-see and experience. Surfing, fishing, and kayaking are among them. Realtors in Ocean City MD, are always available for clients keen on buying or selling their property in this incredible city!

The median listing home price in Ocean City, Maryland, is $415,000 in 2021. Property prices are five percent lower than the Maryland average. Besides, rental prices are also lower than the state average.
Ocean City has a poor livability score on AreaVibes. Crime rates are higher than the Maryland average. At the same time, the cost of living in Ocean City is 5% lower compared to other cities in Maryland.
3. Asheville, North Carolina
While it lacks beaches and boardwalks, Asheville makes up for it with historical tours, nature walks, and folk art. Beautiful mountains surround the city, offering a breathtaking view! Perfect for anyone looking to get away and enjoy the scenery. Who wouldn't love a vacation home during fall within these beautiful mountains? Add a house with a fireplace and a glass of wine in hand, and you're good to go! The local real estate agents in Asheville NC will gladly address your questions regarding the availability of cost-effective vacation homes and high-end extravaganzas in the area.
The median listing home price in Asheville, North Carolina, is $380,000 in 2021.
The crime rate in Asheville, NC, is higher than North Carolina's average. AreaVibes considered Asheville's livability score below average.,Asheville's crime rates and cost of living are higher than the North Carolina average. In addition, real estate and rental prices are also higher than the state's average numbers.
4. Delray Beach, Florida
Delray Beach is a charming beach town with boutique shops and restaurants and a world-class tourist destination in South Palm Beach County. With a 123% appreciation value over five years, the city's real estate market is looking quite promising for the local realtors in Delray Beach FL. It has beaches, nature reserves, and a Japanese arts and culture center.
The median listing home price in Delray Beach, Florida, is $313,000 in 2021. Delray Beach has an excellent livability score on AreaVibes. Unfortunately, Delray Beach's crime rates are higher than the state average. In terms of cost of living, real estate prices, and rental prices, Delray Beach is pricier than the average city in Florida.
5. Sun City, Arizona
In the Phoenix metropolitan area, you can find Sun City. Known for relaxation and recreation, it's becoming a popular vacation destination for younger and older citizens. Contact the local realtors in Sun City AZ, to find more information on available housing options!
The median listing home price in Sun City, AZ, is $280,000 in 2021. Sun City obtained an excellent livability score on AreaVibes. The city's crime rates are 22 percent higher than the Arizona average. However, the cost of living in Sun City is nine percent lower than the state average. It's an ideal time to buy a vacation home in the city: real estate prices are 33% lower than the Arizona average.
Bringing in the online world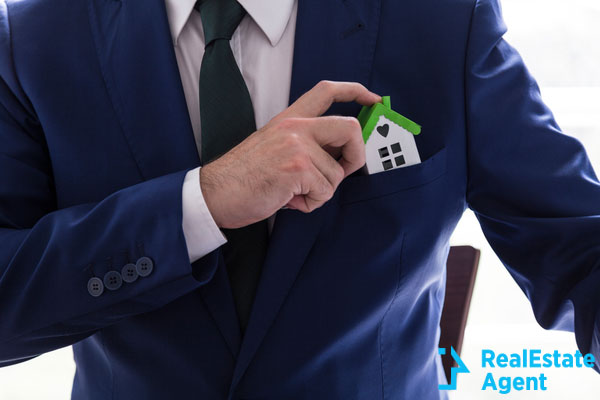 Finding clients who want vacation homes specifically can seem challenging. The Internet, however, has made it much easier to attract a large clientele. With the help of forums and social media, you don't have to carefully maneuver your city's wealth to find one interested client. Market yourself as a vacation home expert, and try connecting with people online.
On the other hand, you can represent clients who wish to rent their vacation homes. Still, they might consider an alternative at first. Let's suppose they go with listing on Airbnb vs. traditional renting instead of finding a long-term tenant. Then, they should be aware of and informed about Airbnb's advantages and disadvantages. Of course, this rental type has a ton of perks, such as a possibly considerable income, better upkeep, and convenience.
On the upside, they'll expose their vacation home to more property damage and erratic income than just renting it out to a long-term tenant. Obviously, they'll have to deal with more negative reviews online. And renters will have less freedom on their hands because the management of Airbnbs requires lots of work.
Cities with the most expensive vacation home rentals
Here are five more cities where vacation home rentals go for quite the sum:
Palm Desert, California
California draws tourists and vacation-goers every year, and Palm Desert is just a drop in the bucket. Ask the local real estate agents in Palm Desert CA what makes this city unique. And, don't forget to ask for a holiday resort yourself!
The median listing home price in Palm Desert, California, is $460,000 in 2021. There are several and decisive advantages for people to move to Palm Desert. Firstly, the cost of living in the city is nine percent lower than the California average. Secondly, real estate prices are 23 percent lower than the state's average. And thirdly, rental prices are also 11 percent cheaper than the California average.
Miami, Florida
One of the most popular vacation spots, it's no surprise that you can rent out real estate in Miami, FL, for a profit. In popular opinion, life in Miami has a certain elegance and coolness to it. Yearly, many house-hunters arrive in Miami with hope of hitting the jackpot. They know that hiring a real estate agent in Miami is the way to go. No wonder that many agents use this knowledge to sell houses better.
The median listing home price in Miami, Florida, is $450,000 in 2021.
The number of new homebuyers in Miami has tripled during the pandemic. Thus, Miami became one of the trendiest destinations for buyers despite Miami's real estate prices being 45% higher than the state median. Besides, the cost of living is also higher than the Florida median numbers. On the other hand, rental prices decreased and are four percent less expensive than the Florida average. Nevertheless, the significant perks of relocating to Miami still outweigh the negative aspects. People with high income choose the city for its low taxes, warm temperature, and somewhat affordable home stock.
Aspen, Colorado
Aspen's ski-worthy mountains, hiking, and rustic aura may be a better option than a beachside house.
The housing market in Aspen, CO, is thriving. The median listing home price in Aspen, Colorado, is $1.2 million in 2021. Houses in the city are pricier by 83 percent compared to Colorado's average. Besides, Aspen rental prices increased, so now they are 21 percent higher than the state average. Obviously, the cost of living in Aspen is also higher than the state median by 26%. Mostly, well-off people can afford to buy a property in Aspen. The ski resort and the geographical background are astonishing! The palace also excels in a rich history.
Hampton, New Hampshire
A bit quieter than California and Florida, but you still get a taste of the beaches and New England scenery. For more information on available vacation homes, contact the realtors in Hampton NH!
The median listing home price in Hampton, New Hampshire, is $600,000 in 2021.
Voters on AreaVibes ranked Hampton as an exceptional place to travel and live. However, one has to pay the price for the beaches and many things to do in the city. Properties in Hampton cost 40 percent more than the New Hampshire average. Also, rental units are pricier by 15 percent than the average state rentals. Crime rates are remarkably low. There are 21 percent fewer crimes in Hampton than in New Hampshire.
Truckee, California
With ski resorts, museums, hiking, and log cabins, this city is perfect for anyone looking for a more natural adventure.
The median listing home price in Truckee, California, is approximately $960,000 in 2021.
Truckee's economy experiences an upheaval. The job market is expanding, and it pays employees better salaries. As of 2021, a Truckee resident earns $37,000 yearly, on average, while the US average is $28,600 a year. Therefore, the median household income in Truckee is much higher than the national average.
Truckee has earned an exceptional livability score from AreaVibes users. From the perspective of crime rates, Truckee is safer by 69% than the average California city. Still, the cost of living is three percent more expensive than in California generally. No wonder why real estate in Truckee is 20 percent higher, and rental units are 11 pricier than the California average.
Other niches in real estate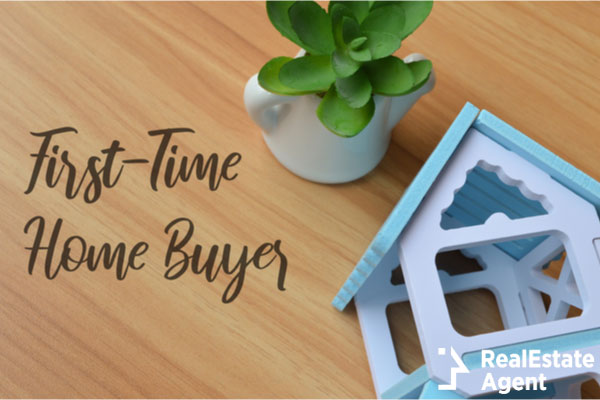 The real estate business gives agents plenty of opportunities to invent an all-powerful strategy. And, they certainly benefit from various forms of niche marketing. Subsequently, skilled realtors consider expertise an organic next step in career and professional education.
Real estate agents did not set niches in stone. Thus, you can either search for the most profitable real estate niches straightaway. Or you can come up with entirely new ideas of relatively unknown real estate niches.
First-time buyers niche
Generally, we recommend three main niches for real estate beginners because they're trodden paths. Firstly, dealing with first-time homebuyers is not always a piece of cake. They will ask lots of questions, but they are receptive to your tips for new home buyers, such as guidance on home insurance. In addition, the federal government grants them first-time home buyer loan programs, making the buying process so much effortless.
Special needs niche
First of all, helping children with special needs and adults with impairments find a home should be a reward on its own. By all means, working with the disabled as a real estate niche is a vast responsibility. The property must meet the requirements and needs of future residents. For this reason, the occupants will have lots of extra demands and financial questions. You'd better prepare yourself!
Conclusion
Choosing holiday resort buyers and rentals as a real estate niche has most definitely its perks and joys! We highly recommend you give it a shot. With the proper topical information on properties listed, you can achieve great success in the field.
As a real estate agent who wants to attract more vacation home buyers, it's important to know your market. Follow The OFFICIAL Real Estate Agent Directory® for more real estate agent tips.
Please like this article and share it with your friends on social media if you enjoyed reading it! And do come back for more constructive reading on tips and tricks in the real estate business!