By

Teofil Molcut
Published date:

Feb 27, 2018
1912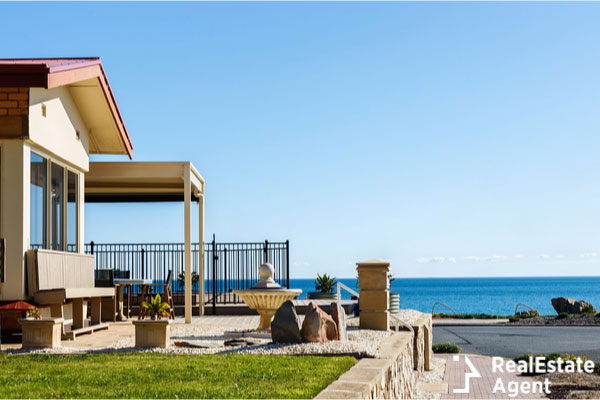 Vacation homes are a luxury that many people cannot afford, but that makes them the perfect investment for those that can. For real estate agents, this creates a viable niche. Whether you're helping a client find the perfect vacation spot, selling a vacation home to a potential home buyer, or helping some tourists find the perfect getaway home, vacation homes are almost everywhere.
Whether they're lakefront properties, directly on the beach, or deep in the woods, you'd be surprised by how many vacation homes sit empty across the United States alone. As a real estate agent, it is key to know your vacation listings in order to point potential buyers in the right direction based on what elements they are looking for in a second or third home.
Clients looking for a vacation home can be the perfect market. If they don't already have an area in mind, you may be able to point them towards locations they haven't thought of yet. If you have a potential buyer looking for a vacation home, these are five of the best cities for vacation homes in the US.
Deerfield Beach, Florida. With beautiful white-sand beaches and sales under $150,000, this city can be ideal for anyone looking at vacation homes. With a 109% 5-year appreciation value, this is an investment that could pay off.
Ocean City, Maryland. Beaches, resorts, theme parks, tourist attractions, and a number of shops and restaurants, Ocean City has it all.
Asheville, North Carolina. While it's lacking in beaches and boardwalks, Asheville makes up for it with historical tours, nature walks, and folk art, not to mention the beautiful mountains they are surrounded in! Perfect for anyone looking to get away and enjoy the scenery. Who wouldn't love a vacation home during fall within these beautiful mountains? Add a home with a fireplace and a glass of wine in hand and you're good to go!
Delray Beach, Florida. With a 123% appreciation value over 5 years, Delray Beach real estate are looking quite promising. It has beaches, nature reserves, and a Japanese arts and culture center.
Sun City, Arizona. In the Phoenix metropolitan area, you can find Sun City. Known for relaxation and recreation, it's becoming a popular vacation destination for both younger and older citizens.
While it can seem difficult to find clients who want vacation homes specifically, the internet has made it much easier to attract clientele. With the help of forums and social media, you don't have to carefully maneuver your city's wealthy to find one interested client. Simply market yourself as a vacation home expert, and try connecting with people online.
Even if the house isn't being actively lived in, you can still help your clients rake in money for it (and perhaps even take a share). If you are considering Airbnb listing then also read this article: Is Listing on Airbnb Better Than Traditional Renting.
Here are five more cities where vacation home rentals go for quite the sum:


Palm Desert, California. California draws tourists and vacation-goers every year, and Palm Desert is just a drop in the bucket.
Miami, Florida. One of the most popular vacation spots, it's no surprise that real estate in Miami, FL can be rented out for a profit.
Aspen, Colorado. Aspen's ski-worthy mountains, hiking, and rustic aura may be a better option than a beachside house.
Hampton, New Hampshire. A bit quieter than California or Florida, but you still get a taste of the beaches and New England scenery.
Truckee, California. With ski resorts, museums, hiking, and log cabins, this city is perfect for anyone looking for a more natural adventure.
As a real estate agent who wants to attract more vacation home buyers, it's important to know your market. Follow The OFFICIAL Real Estate Agent Directory® for more real estate agent tips.