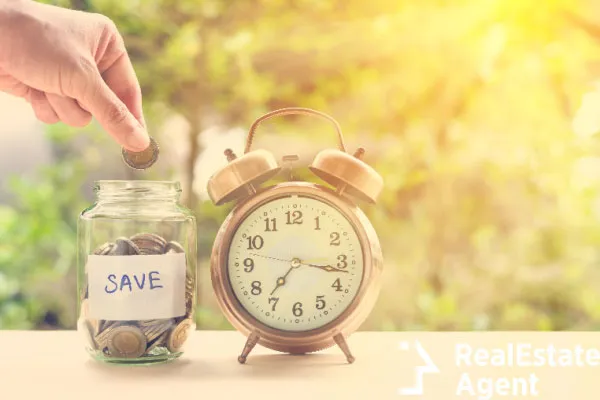 Everybody has to start somewhere. Even if you don't have plans for large-scale investments, making the most of your money as a nest egg is always a good idea. Save money now, and use it later for a vacation, down payment for a home, healthcare, or retirement plans! The best route you can take is opening a savings account. What is a savings account, anyway? And how does a savings account work? Join us in this fascinating, comprehensive guide for savvy investors! And you'll discover the ins and outs of choosing the right savings account!

The more profitable investment alternatives come at a higher price.
Right off the bat, we must emphasize that not even the best savings account can accumulate such a high interest that will enable you to make a fortune. Suppose you target a more considerable income with a more significant ROI. In that case, we recommend investments that put up a fight even against inflation.
Most of all, we advise bonds, stocks, REITs, and the best starter properties for investment (since we're in love with real estate.) It goes without saying that all of them require a more substantial money infusion on your behalf. The more you invest, the higher your return can grow. However, the risks involved are also exponentially higher.
Disclaimer
Every money-related transaction demands careful planning and consideration. For this reason, we recommend contacting experts in various domains you are willing to invest in! Financial advisors, attorneys, and experienced local real estate agents will supply all the information so you can make an informed decision about your money and investments.
What is a savings account?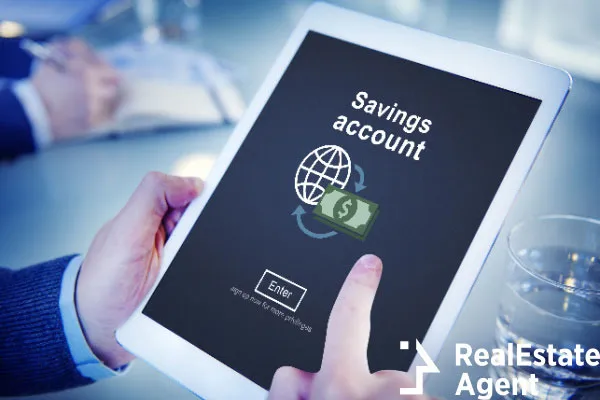 Imagine a regular bank account where you can deposit your money! In more technical terms, a savings account is designed to help you gather, build up, and preserve your funds. At the same time, you can benefit from a reasonable interest rate. Let's face it, opening a savings account is a more lucrative alternative to keeping your money in cash
during inflation. Especially when fears of recession have become alarmingly high.
Is there a difference between a checking and a savings account? A checking account has been designed for you to spend money on various products and services. Secondly, you can stash cash using a savings account.
What can you use a savings account for?
So, what is a savings account? The best explanation of a savings account is a safe repository for money you may only need after a while. Firstly, it enables you to save for primarily short-term objectives. For instance, you can build up funds for a holiday in charming US towns. Simultaneously, it can facilitate long-term goals. Suppose you plan on financing a home in 2023. A savings account can provide a financial booster to save money for a down payment.
Why wait till you get old with bidding farewell to work? Have you considered strategies for early retirement? Besides a 401k Plan, opening a savings account is ideal for putting money aside for a new beginning during your golden years. And this is only the tip of the iceberg! A savings account is a passive income; you deposit your money in a bank or credit union account while your money gains via interest.
Which are the most mind-blowing perks of the best savings accounts?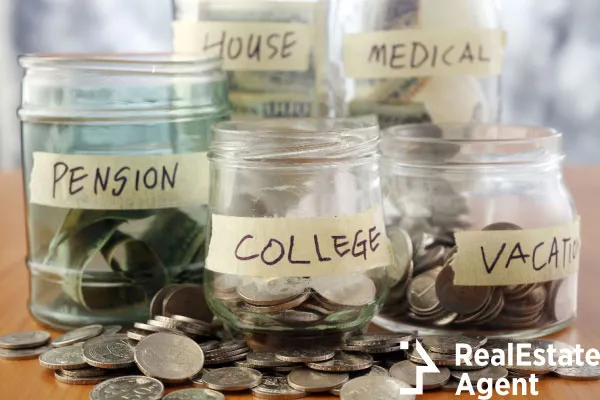 Suppose the question "How does a savings account work?" keeps bugging you. As a result, you must discover its advantages. Let's address your fundamental concerns and why you shouldn't postpone opening one! Whichever type of savings account you open, you'll benefit from the upcoming advantages:
Security: Your savings account will be backed by federal deposit insurance. More explicitly, even if the bank fails, the Federal Deposit Insurance Corporation (FDIC) safeguards your deposits (a sum up to $250,000 per saver/investor/depositor and per insured bank.)
Interest Earnings: Typically, savings accounts generate moderate interest, though they won't keep up with mortgage rates. Still, savings accounts enable your money to grow over time. Interest rates on such funds will vary by bank or credit union. However, they are generally lower than those of other (more profitable, yet riskier) investment options like stocks or bonds. In short, savings accounts are considered low-risk investments, ensuring your deposited amount's security.
Liquidity (the ability to turn your assets or funds into cash): Some long-term investments are burdened with restrictions on withdrawal or sanctions if you try to access them early. On the other hand, savings accounts provide quick and easy access to your money. In other words, you can withdraw funds whenever you need.
You can choose between various means for cash withdrawals, including in-person transactions, ATMs, online transfers, or mobile banking. Also, opening a savings account might affect your credit score, so beware of your deposits and withdrawals!
How does a savings account work?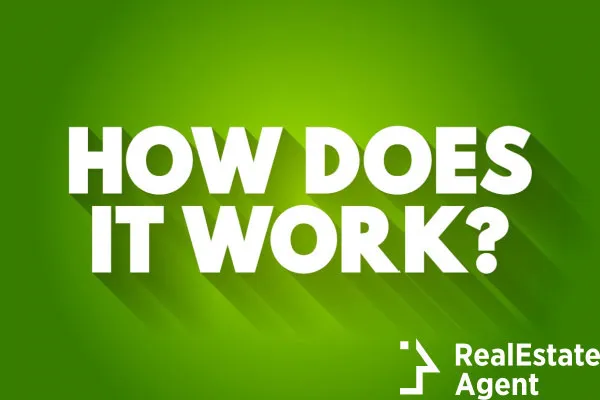 You may have certain reservations against banks, but opening a savings account in the United States is straightforward. You can choose from various financial institutions, such as national banks, local community banks, and credit unions. Here are the few steps we recommend you take.
Before opening a savings account, research and compare!
Suppose you're set on maximizing your savings no matter the amount. You must know that savings accounts differ in many perspectives. The best financial tip for beginners and advanced investors is to explore what different banks and credit unions offer first. You can gain a lot from this initial investigation. For example, you can identify those that offer competitive interest rates, low fees, and convenient branch locations. Plus, the commodity of technology also counts, proving beneficial for online banking services.
Before opening a savings account, consider factors like minimum balance requirements (how much money should be in your account at all times) and account fees. For this purpose, we suggest reading (legitimate) customer reviews. Genuine feedback on their services and honest testimonials are essential for doing business.
Compiling the paperwork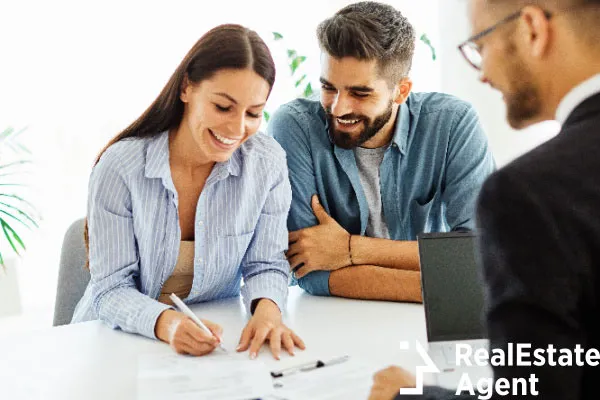 To open a savings account, you'll generally need to provide identification documents. So, don't forget the following at home: your Social Security number, a legit passport or driver's license, and proof of address (mortgage statement or utility bill). Note that the specific requirements may change between institutions.
Pay a personal visit to your bank or apply online.
You can visit the chosen institution's branch office to open an account in person. Or, you can complete the application form online. However, online applications might require uploading scanned copies of the necessary paperwork.
We recommend you be personally present at the opening for more detailed guidelines and additional information on your new savings account. Bank advisors will disclose important news about rates, minimum deposits, etc., so that you can lay the groundwork for your financial freedom.
Deposit funds
Regularly, your personal savings account activates when you make an initial deposit. Again, some banks and credit unions may establish a minimum deposit requirement. Others can enable you to open an account with an amount of your choosing.
The interest rate may also vary based on your deposit. The larger the sum (and the more time you leave that sum in your account), the more advantageous interest rate you'll benefit from. This is only one of the essential benefits of unlocking a savings account.
Which are the best savings accounts?
Whether you're saving for a particular dream, retirement, a down payment, or an emergency fund, understanding the various types of savings accounts will help you get there. So, pay attention to where you keep your hard-earned money! Let's examine various savings accounts offered in the United States. Learn which savings account will earn you more and whether a traditional or money market account suits your short-term objectives!
Regular Savings Accounts
Regular savings accounts are the most common and basic type available in the States. Banks and credit unions offer them. Additionally, they enable rookie investors and keen savers to deposit and withdraw money while earning interest on their balance. You won't have to fear high balance requirements or a colossal deposit when opening such an account.
Therefore, they are easily accessible to many individuals. Due to the minimum risk involved, these belong to those savings accounts that will earn you the least money.
Health Savings Accounts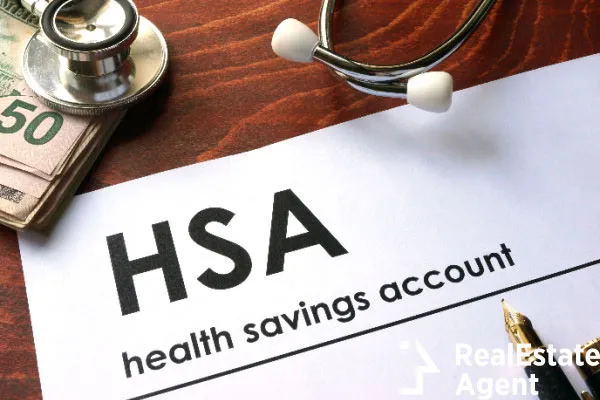 You'll benefit from tax advantages if you open a Health Savings Account. An HSA is available to individuals with high-deductible health insurance plans. Contributions to HSAs are deductible for tax. Additionally, withdrawals for legit medical expenses are non-taxable.
You'll find tax advantages on all walks of life; you'll just have to be on guard. For example, first-time homebuyers will enjoy tax breaks they don't even know. Similarly, HSAs offer a triple tax advantage: tax-free contributions, growth, and withdrawal for qualified medical expenses. They can be effective financial means to cover your current and future healthcare expenses.
Individual Retirement Accounts
Why won't you sweeten your golden years by opening an Individual Retirement Account? IRAs are specifically designed for retirement savings and also offer tax advantages. Did you know that IRAs enable you to contribute pre-tax income taxed upon withdrawal during retirement?
On the other hand, Roth IRAs accept after-tax contributions. In addition, qualified withdrawals are tax-free. You can invest IRAs in various financial instruments such as stocks, bonds, and mutual funds. Thus, these types of profitable savings accounts can boost your retirement savings. It's never too late to diversify your investment portfolio!
High-Yield Savings Accounts
High-yield savings accounts are similar to regular ones, but you'll benefit from a higher interest rate. You can open such accounts at online banks or financial institutions. As we mentioned, your chances of ending up with a better return on your savings are high.
There's a catch, though. High-yield savings accounts can have higher minimum balance requirements. Your transactions (for instance, withdrawals) can also be limited. You should check the UFB Direct Rewards Savings account and MySavingsDirect (Emigrant Bank's division) to open a high-yield savings account.
Are Money Market Accounts the best savings accounts?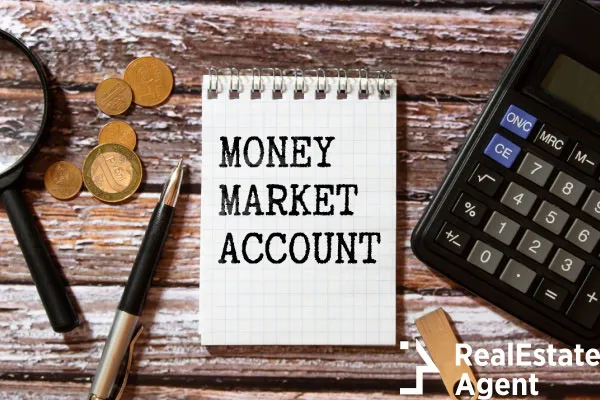 Many are fascinated by the idea of investing in the money market. What does this tempting concept of a money market account mean, and is it worth your consideration?
The money market belongs to the financial market, where short-term money exchange, lending, and borrowing of funds occur. It primarily deals with highly liquid and low-risk instruments with one year or less maturities. In banking, maturity means the previously settled date on which an investment's growth or the life of a transaction ends. Banks, corporations, governments, and financial institutions are primarily involved in money market transactions. But you can also join the game by opening a safe money market account at your local bank!
Let's open a money market account!
You'll enjoy the perks of a savings and checking account combined by opening a money market account. Frequently, these MMA accounts provide a higher interest rate than regular savings accounts. Furthermore, they offer check-writing abilities and debit cards. Beware, though, MMAs usually require a higher minimum balance compared to regular savings accounts.
Suppose you're an individual who wants quick access to their funds while earning a competitive interest rate. In that case, you'll find an MMA extremely valuable.
Treasury Bills (T-Bills), Certificates of Deposit (CDs), Commercial Papers, Money Market Mutual Funds, and Repurchase Agreements (Repos) are the most popular MMAs, individuals, corporations, and even governments invest in. The same reliable security standards apply to MMAs as to other savings accounts.
How do money market accounts pay?
Money market accounts help clients increase interest earnings by offering potentially higher yields. According to the FDIC, the national average interest rate for savings accounts under $100,000 is 0.06 percent. Simultaneously, money market accounts are 0.09 percent.
That may not appear to be much, but keep in mind that the top money market accounts give APYs (annual percentage yield) ranging from 1.30 percent to 1.51 percent. Under such circumstances, we can call MMA one of the best savings accounts to earn you the most money.
Certificates of Deposit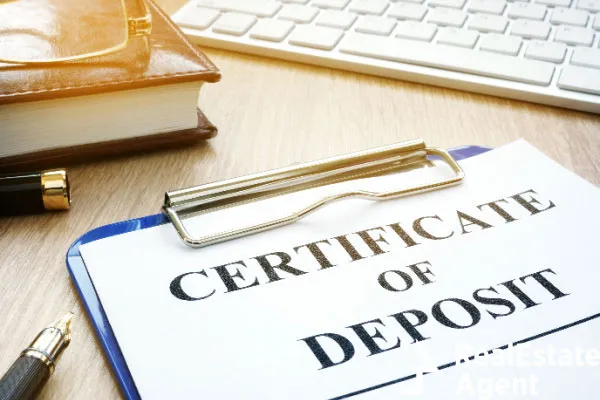 Certificates of Deposit (CDs) belong under the umbrella term of money market accounts. We've chosen this MMA because it's the most fascinating one. CDs are fixed-term savings accounts that offer higher interest rates. In exchange, you agree that the bank will lock your money away for a specific period, known as the term. Terms can extend from a couple of months to several years. Albeit, the interest rate for CDs is fixed and won't change for the entire duration.
You must also know that withdrawing funds from your certificate of deposit account may result in penalties before maturity. So, we don't recommend using such funds for shopping. Instead, CDs are an excellent option for individuals with long-term savings goals. Also, you must be willing to set aside your money for a specified period.
How to manage your savings account the most proficiently?
How does a savings account work best for you? Please make no mistake; a savings account is recommended for short-term plans because they don't earn much interest. Still, it's an excellent way to manage your finances transparently and effortlessly.
For instance, you can add funds to your savings account through various methods, such as cash or check deposits, electronic transfers, or direct deposits from your employer. On the other hand, withdrawals can be made via ATM withdrawals, personal transactions, and online transfers. You can write checks if your account offers that feature (most of them do.)
You must pay attention to the minimum balance requirements. You may risk penalties or lower interest rates if you don't keep enough funds in your account. Additionally, your contract for a savings account will determine account fees, like monthly maintenance expenses, ATM fees, or excessive withdrawal costs!
Tax considerations when opening a savings account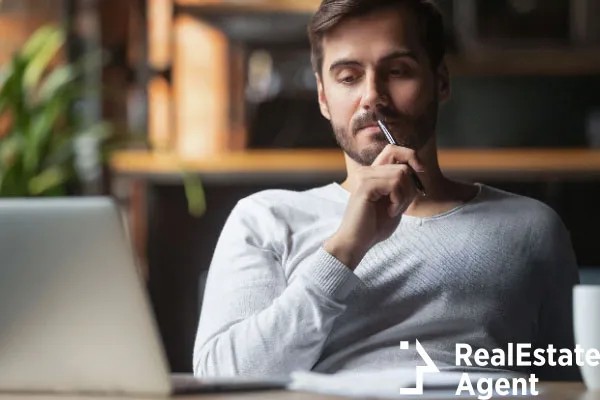 You must understand the tax implications of interest earned from your savings account. In the United States, interest is generally a taxable income. For this reason, you must report it on your annual income tax return. Financial institutions issue Form 1099-INT, summarizing the interest earned during the tax year. We recommend reaching out to a tax professional or examining the IRS guidelines for accurate information regarding your tax obligations!
How does inflation influence interest rates on savings accounts?
The interest rates on savings accounts may not always keep pace with inflation. In other words, the purchasing power of your money could grow smaller over time. The solution is to look for better-paying alternatives. For long-term goals, explore different investment options like stocks, bonds, or real estate that offer the potential for higher returns.
Final thoughts
What is a savings account? A savings account is a financial tool that safeguards your money and provides a modest extra revenue or side hustle. Which is the best savings account for you? Like in the case of any products and services, it's entirely up to your needs. Choosing the correct savings account depends on your financial goals, liquidity needs, and risk tolerance.
Regular savings accounts, high-yield savings accounts, money market accounts, CDs, IRAs, and HSAs each serve specific purposes and offer unique benefits. Understanding the features and advantages of different savings accounts will help you boost your savings. Secondly, you can achieve your (short-term) financial objectives. And lastly, they can secure your future economic well-being. It's vital to make an informed decision on the most suitable savings account for you and discover "How does a savings account work, precisely"!
Our firm belief is that opening a savings account can be the first (and logical) move toward more profitable investments that will bring you the big buck.
Which savings account did you choose? Are you satisfied with their terms, such as minimum deposit requirements, interest rates, and accessibility to your funds? We would love to know your thoughts and opinions in the comment section below! If this article delivered the answers you sought for the questions "What is a savings account?" and "How does a savings account work?" please like and share it on your social!