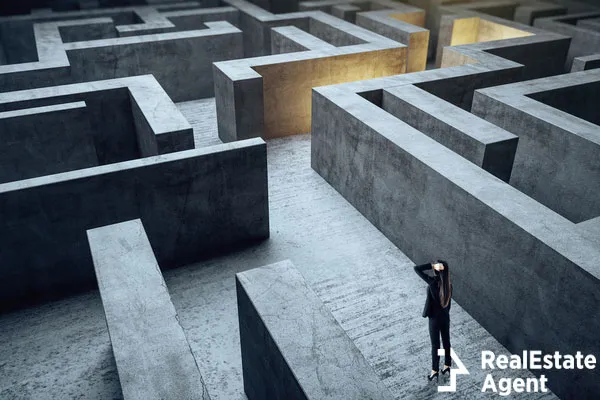 To those of us who've gone through the process of moving, it's no secret that moving can be a hassle and a half, between the stress and substantial financial investments.
We usually decide to relocate for various reasons, such as a brand new workplace, the prospect of a brighter future, climate changes, or even the global pandemic. COVID-19 made people realize the benefits of living in smaller towns or the suburbs to enjoy more free space and fewer taxes.
Untying the Gordian knot around real estate finance terminology

The domain of finance and banking seem to have purposefully introduced a plethora of obscure terms and jargon, seemingly with the singular goal of confusing first-time home-buyers and sellers. In no time at all, you can quickly lose yourself in this unvarnished labyrinth. No wonder one remains with the impression that every little entry in the real estate and banking vocabulary has been designed to make a profit off you.

But don't abandon hope just yet; our top realtors in America clearly explain disentangled concepts used in professional terminology. These professional real estate agents will walk you through the home-buying process from beginning to end. They will definitely emphasize the necessity of a 401(k) Plan to save money you can later withdraw from your account for house purchasing purposes. In addition, they will highlight certain tax breaks for first-time homebuyers you can benefit from.

You will find an extensive glossary of the most frequent terms explained plainly in our business directory. Ready, set, go!
The fundamental steps in purchasing a home
The thought of buying a house can be quite a nuisance. People are overall confused and skeptical before the whole process commences. Let's face it: selecting a place can alter your life in either direction. By all means, we must not make the mistake of putting the cart before the horse. Let's break the process of home buying into baby steps.
Essential things to invest in: mortgage and 401(k) Plan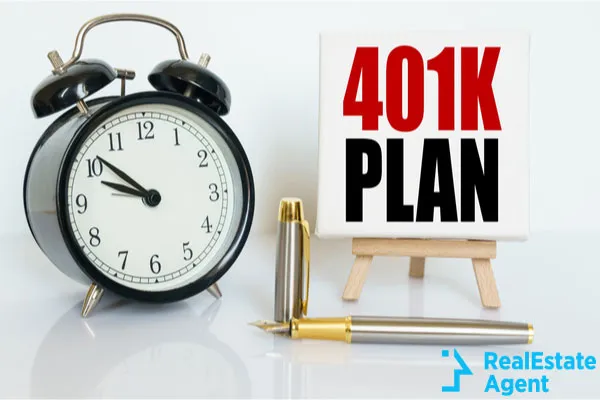 Every employer must have a contingency plan for the future. That is for retirement. Nowadays, the 401(k) Plan and the Roth 401(k) Plan are the most widely used methods to contribute to a retirement fund. It implies that every employee, with the consent of their manager, submits an amount from their monthly wages to the retirement savings account. Sounds good? Nevertheless, your salary is, unfortunately, finite, and a time will come when you have to consider whether to invest in a 401k plan, or get rid of the mortgage on your actual house.

Rarely comes owning a house without the burden of paying a mortgage in the upcoming years. You will have to seek out a retail lender, a bank, credit union, or mortgage banker to obtain a loan to purchase real estate. A loan, which you will have to pay back gradually to the loaner at a specific interest rate ...
How do I know whether I have a lien on my home? Alternatively, once you already own a house, you can get a loan to raise funds for any purpose while putting a lien on the property being mortgaged. It is getting confusing, isn't it? A lien is a legal right or claim against a property by a creditor. In most cases, they place liens against homes and cars so that banks and credit unions can obtain the money that is overdue to them. Succinctly, they have the security of their investment covered.
Our advice is that, though it will take a significant toll on your income, try to contribute money to both. As a result, you might be able to reap the fruits of your labor and huge sacrifice at your older age.
Investigate your credit score and get a credit report
If you are in the system, you must have a credit score. It covers your entire financial history, and trust us; it does not forget. Consequently, if you were ever late on a home utility payment, borrowed money, or didn't pay your mortgage, rent, the credit score will definitely remember. For this reason, be responsible and don't accumulate credit card debt because it will stain your financial credibility and, subsequently, reputation.
There are three credit bureaus, Equifax, Experian, and TransUnion, from which you can ask for a free report for your credit score check.
Identify the amount of capital you are willing to spend on a new home!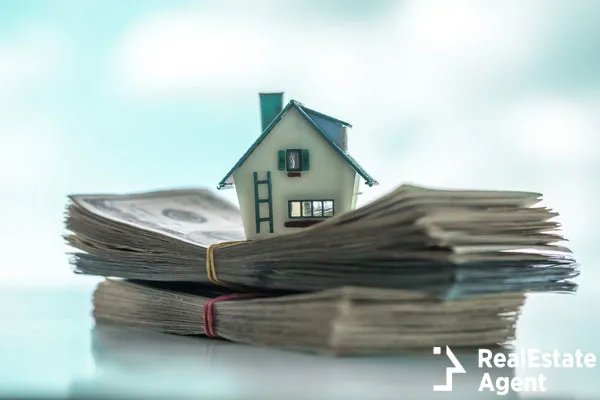 In need, a real estate agent will assist you in locating several properties based on your budget and credit score. Do you prefer a small town with reduced taxes, lower crime rates? Draw a defining line between idyllic suburbs vs. vibrant downtown.

Also, calculate your debt-to-income ratio. You will not believe how many private estates there are listed on the housing market! Obviously, you will also want to consider the effects of the global pandemic on your future home environment and investigate those cities where real estate is booming during the pandemic.
Get pre-approval for a mortgage!
After an informal evaluation of your financial history, called pre-qualification, which is when you virtually inform the lender about your credit, debt, income, and resources, the bank will inform you on how much you qualify to buy a home. Then, hopefully, follows the proper pre-approval letter.

In addition, they will conduct a home appraisal before you are approved for a loan to make sure you won't pay more than it's worth. Don't forget to contact more than one bank or credit union!
If you're in the green zone, they will issue a preapproval letter certifying your loan trustworthiness. Congratulations! A friendly reminder, though: don't forget to keep up with your mortgage payments on time!
Make a bold offer on your dream house!
Once you have a spotless credit history you are in the clean. It offers you the advantage of bargaining, an innate drive, and guidelines in the business world. Your offer should be at least 15% below the initial or listed market value. The unspoken principle of the housing market is don't go more than 25% below the market value. Otherwise, neither the seller nor your realtor will take you seriously. As always, the truth is somewhere in between: home sellers, on average, show a disposition to accept offers 5-10% below their original price.
Employ a sign of good faith, "earnest money" or escrow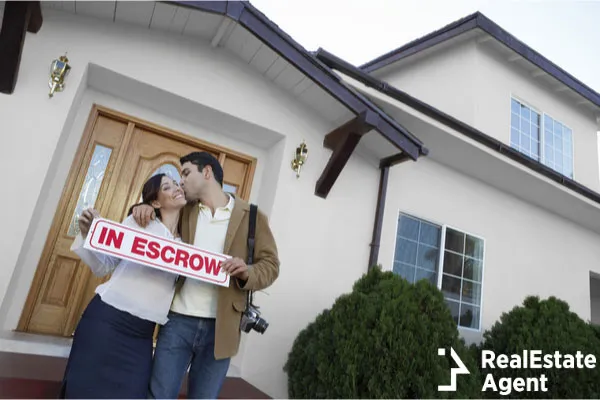 Placing a sum of money in escrow implies that you, as a buyer, are serious about purchasing the property. However, the home seller doesn't receive it just yet. Instead, a neutral third party receives it and holds it until the buyer-seller negotiations are over and both sides struck up a deal. It is a sign of good faith and being sincere about your intentions as a home buyer.

No one is allowed to touch the money in escrow till there is a home purchase agreement signed. There are certain costs buyers and sellers pay on the big day when escrow closes that you should know about.
Your bank may develop an escrow account to pay for your taxes and various insurances after you have bought a home. Once you purchase the property, the bank or mortgage servicer will withhold a part of your monthly mortgage money in your escrow account for taxes and insurance until these payments are due.
Pay meticulous attention to a comprehensive house inspection!
All is not gold that glitters! Once you negotiate a deal for your brand-new home, schedule an appointment for a thorough house inspection!
A home inspector will file a report on your home's heating system, air conditioning, interior plumbing system, electricity, insulation, walls, roof, attic, foundation, basement, etc.

The American Society of Home Inspectors (ASHI) publishes an essential tool called the Standard of Practice as well as the Code of Ethics, in which they establish the standards of a home inspection.
Therefore, you, the home buyer, will have a better understanding of the present condition of the soon-to-be property, and they will also outline recommendations for future refurbishments.

Secure your financing!
Consider having secured a loan or second mortgage that is backed by collateral. In this case, it covers financial assets you possess, for instance, another house or a car, which you will use as payment to the bank or credit union provided that you can't pay back the given loan. Lenders accept assurance against a secured loan to motivate debtors to reimburse the loan on time.
Get your property deeds straight!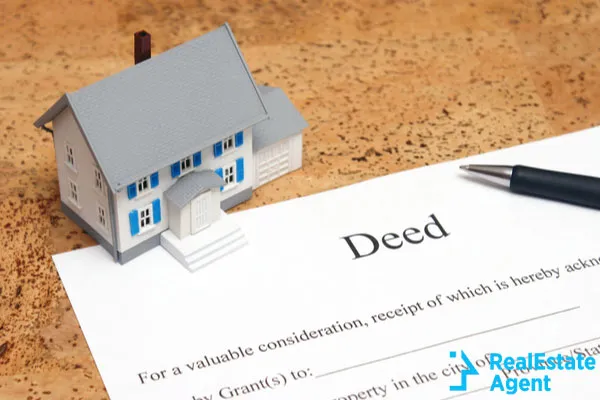 Before any transaction, you will have to check the chain of title to ensure that the previous owner was legally entitled to transfer the property deed to your name. You can easily do this by investigating county records. Moreover, several websites make this information available online to find whether the property has any mortgages and liens.
Once you have stricken the deal, and you actually own the house, you will have to sign the Ownership Documents, which go under several names, such as the general warranty deed, the property deed, or the more official term is the Real Property Certificate.
Home insurances
Insurance policies are another blow to your monthly income. According to Murphy's Law: "Anything that can go wrong will go wrong!" You can apply this theory to your house. Consider worst-case scenarios: natural disasters may attack your property, leaving it in ruins. Pets and children can and, therefore, will go berserk on your house and every gadget you hold dear to your heart. Lots of insurance companies are out there, you just have to choose the most affordable home insurance package!
Don't be afraid of getting a standard homeowners insurance policy!
Your homeowner insurance covers the costs for damages caused by external forces, for instance, fire and extreme weather conditions. Suppose an intruder breaks into your house and wrecks an appliance that is considered an act of vandalism. As a result, your insurance will cover your loss. Insurance will assist you in replacing or rebuilding any missing or harmed item.
You may also need other significant yet optional home insurances against natural disasters, such as floods, earthquakes, etc. If the Atlantic Hurricane Season is coming, will you be ready?
Sign a home warranty contract for home appliances!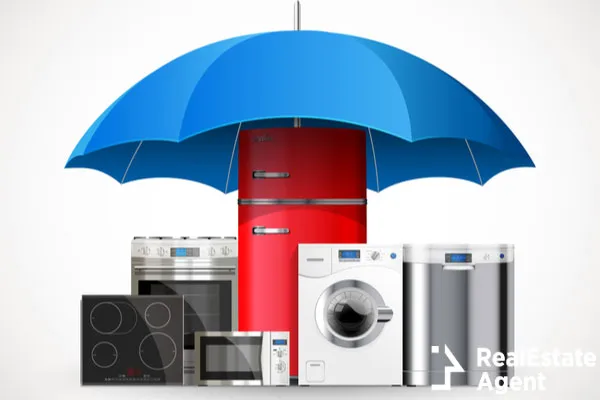 Next step: if there is no existing home warranty on your house, find a specialized company, such as Landmark Home Warranty, American Home Shield or AFC Home Club, etc., to get a yearly service contract covering the adjustment costs of household appliances and home system elements, which wear out over time. Naturally, you have insurance for eventual replacements, too, for the mentioned items.
In short, a thorough home warranty plan provides you with invaluable comfort by assisting in lightening the frightening costs if an appliance or a home system component breaks down. In general, your homeowner insurance policies grant you liability insurance at the value of $100,000. On the first hand, liability insurance will protect you against claims from injuries and damages to other people or private property. On the other hand, if you are found responsible, it will cover legal costs and payouts. Recently, home insurance companies suggested home proprietors buying liability coverage worth at least $300,0000.
Conclusion
We strongly recommend you soon get familiar with these terms and notions. Therefore, first and foremost, you won't become a victim of any fraudulent activity. Secondly, you will not feel at a loss when it comes to the often burdensome period of acquiring a new house.

You can, however, always count on us. Come back regularly to check for straightforward explanations of miscellaneous content in nowaday's housing market.
If you have found this article helpful, don't hesitate to share it on your social media! Your feedback matters! Let us know your opinion and address your inquiry in the comment section below!