Who said that low credit scores are actually bad for your finances? It might shock you, but bad credit scores are in fact good. They prove that you've been through a lot. You've faced storms, thunder, and high waves, but you're not a shipwreck. You're stronger than ever before, more mature and with a better understanding of the banking system. You've found that it can be your friend when it approves your loan applications and your enemy when you don't play by the rules. We are here to tell you that even when your credit score is below abysmal, you can still become a homeowner!
Credit scores had been introduced in 1970 as a means to determine the types of loans each consumer qualified for. In the US, two credit scores tend to be taken into consideration quite often nowadays: the FICO score, with a maximum of 850, and the VantageScore, with 990 points the upper limit (depending on the version used). However, most banks have their in-house scoring system that assigns each borrower a credit risk.
We are asked about our credit scores more often than we would like and it shouldn't come as a surprise if one day you enter a bank and you'll be referred to as Mr. 564 or Mrs. "sub-prime". A low credit score though is still a heavy burden when renting or trying to find a job. According to the Society of Human Resource Management, between 47% and 60% of employers used to run credit checks in 2010, but the practice has been very controversial, thus it's been banned or restricted in many states in the recent years. However, credit bureaus have designed an employment screening for employers that is not the same as the one received by lending institutions.
What lowers your credit score?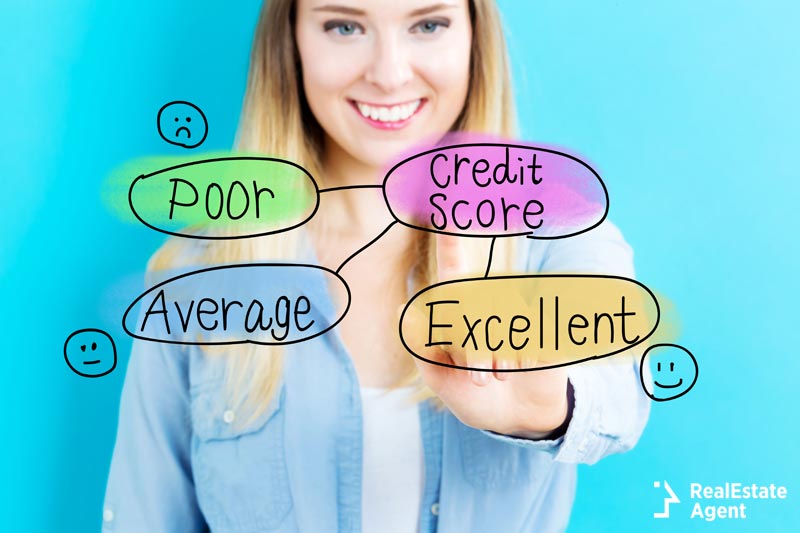 We become eligible for a loan as soon as we turn 18. However, we have to be in debt for at least 6 months for a credit score to be determined. The longer you keep a high credit score, the better you are at managing money.
According to Student Loan Hero, among the students who graduated in 2018, 69% had student loans. They jumped into the working field with an average debt of $29,800. At the national level, 45 million Americans have student debt. What we want to point out here is that student loans lower the credit score if not paid on time every month, but simultaneously they lower the debt-to-income (DTI) ratio. Moreover, American Student Assistance found that more than half of student loan holders put off homeownership. We can't help asking ourselves why students or their parents don't invest more in student accommodations?
America's priorities are upside down. According to Gallup, in the US, we have 3.7 credit cards per person. Those between 22-35 have at least 2 credit cards. So, by the time they apply for a home loan, they already have plenty of debt to deal with and they've probably paid past due a few times. That's why most home buyers have a credit score between 680 and 739. Both student loans and credit cards will prove to be a double-edged sword for most home-buyers.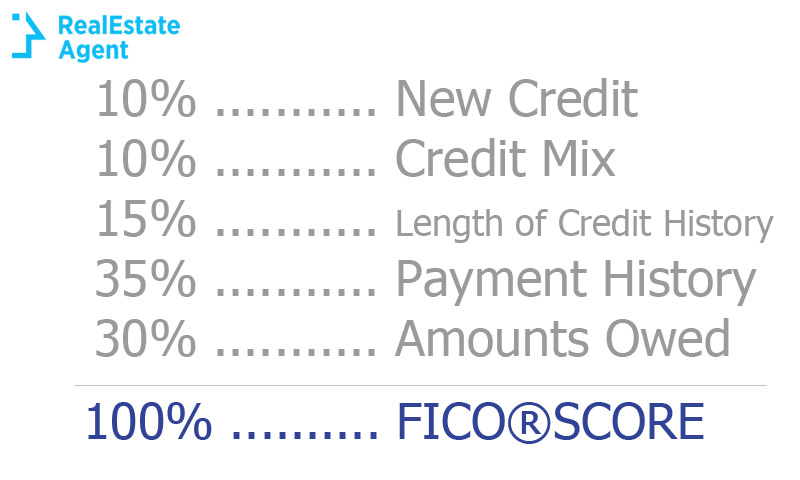 Why is your credit score low? Because credit bureaus look at the following:
Timely payments are essential and they weigh 35% of your score.
Everything related to your late payments alters your credit score, such as why were you late, how recently did you make your late payments, how much did you owe and how often did you miss the due day.
Bankruptcies, foreclosures, liens, and lawsuits are bad for your credit, too.
Your debt-to-income (DTI) ratio is also analyzed and weighs 30% of the final score.
Credit scores are also influenced by the age of your accounts as well as the number of hard pulls / hard inquiries
Your credit mix, the number of credit accounts, and the types of credit accounts you have (revolving, installment, or a mix) also impact your credit score.
Is it better to rent or buy a home with bad credit?
22% of those who rent say they have to go this path due to their bad credit history. But renting has its pros and cons. There will always be people who would rather rent than buy and vice versa. When your low credit score is the result of a foreclosure, you may want to know more about how to rebuild your life after a foreclosure.
Although landlords no longer put so much emphasis on your credit score and look at your employment history, it might still be hard to rent from companies. Rent from individuals instead! To prove you are trustworthy, you need a steady and provable income. Besides, ask references from previous landlords or offer to pay a larger security deposit as a symbol of good faith.
So, if you have to wait a certain period of time before being allowed to apply for a new home loan, stay out of debt and pay off your credit cards. Having collection accounts on top of other debt can also add extra pressure on you, but it's good to know that paying off collection accounts do not improve your credit score, so you should only pay them if the lender agrees to remove the account from your credit report. Otherwise, it's wiser to save that money for bigger purchases.
Resist the temptation to spend more than you can afford. Make your life easier by budgeting. Also, you should create envelopes for each category of spending and don't "borrow" from other envelopes to cover your wants instead of needs.
With a low credit score, it's better to rent than buy. Use this time to save money for an affordable house or condo. According to ATTOM Data Solutions, 28.8% of home buyers purchased a home without a loan in 2017, so they have full equity in their homes. According to US Census Bureau, out of the 622,000 single family homes sold in 2018, 39,000 (6.2%) were purchased with cash. It may take you the same amount of time to save money and become a homeowner by paying in cash for your house, but the good part is that you'll not be paying interest. As you get older, it's okay to pay in cash rather than borrow money for your retirement house, because it's unlikely that you will ever move again.
Types of home loans for low credit scores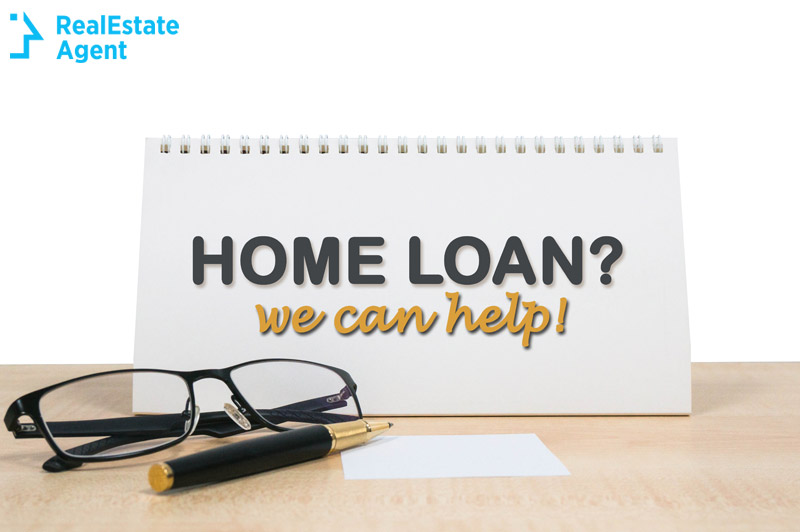 The National Association of Realtors® announced that in January 2017, almost a quarter of sales were cash sales. To those who want to go the old fashioned way and pay for everything they need in full, loans are redundant. Cash might be king, but most Americans rely on borrowed money to buy a house.
Let's look at this credit score range first:
500-579 = Bad credit score
580-619 = Poor credit score
620-679 = Fair credit score
680-739 = Average credit score
740 and higher = Great credit score
Contact a real estate agent to find out more about the best options for you. Nevertheless, a bad credit history leaves you with only a few loans that could turn you into a homeowner. Homeownership doesn't come cheap for the undisciplined consumers. Lower scores mean higher interest rates. You will have to work more for the same money.
The minimum credit score to qualify for a home loan through FHA is 500 and will require a 10% down payment. With at least 580 points, the down payment drops to only 3.5%. Most homes, though, are purchased through conventional loans.
You may have to wait up to 7 years to be able to secure a new conventional loan after a foreclosure, or only 3 years if you qualify for an FHA loan. The FHA's Back To Work program is a mortgage loan program available via the FHA. It aims to reduce the waiting period for those who want to purchase a home after bankruptcy, foreclosure, or short sale. In this case, the waiting period is only 2 or 3 years. Housing counseling may be mandatory for those who qualify. The waiting period will give you time to improve your financial skills and change your spending habits.
If you are wondering what should be your minimum credit score for different types of home loans, here they are:
USDA Loan – 640+
Conventional Loan – 620+
VA Loan – 620+ (some lenders require 580)
FHA 203K Loan – 620+
FHA Loan – 580+ (500-579 score is possible but unlikely)
Personal loans for bad credit scores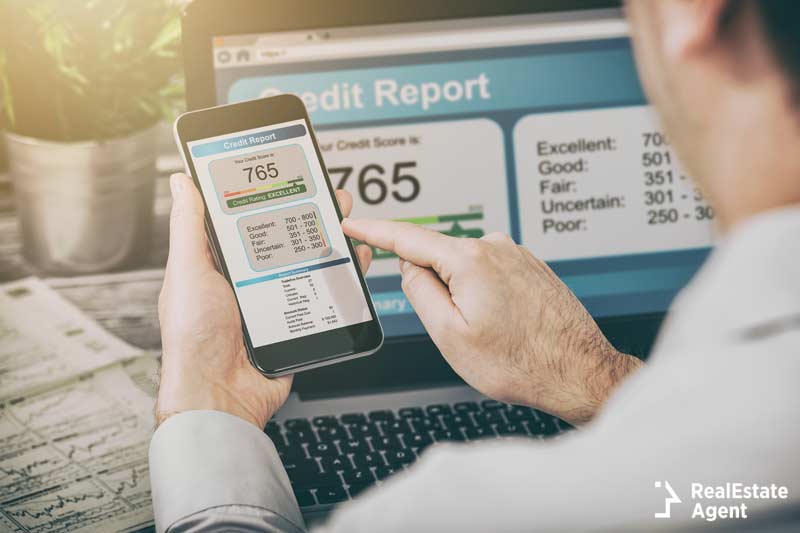 Once again, a low credit score could be misunderstood. You may say, "Well, I know what I did wrong now. I will never make the same mistakes again. I will pay my debt on time!" But nobody seems to listen to you. You're stuck. So stay away from personal loans and don't even think about using a personal loan for a down payment! Most lenders will not agree with this strategy, anyway. Moreover, it will only increase your monthly payments in the first years of your home loan. Are you sure you want to pay such a high price for "your version of the American dream"?
When your credit score is falling, you have to identify the cause and fix it. Don't try to use one loan to pay off another loan, because it will only increase the cost of your borrowed money. If you don't like the numbers you see on your credit report, it's probably time to stop using the money you haven't worked for yet.
In conclusion, stay away from home loans if your credit score is really low. There are plenty of things to enjoy, besides homeownership. It might happen again sooner or later and there's nothing wrong in renting before buying a house. Every home purchase is a huge decision and a long term commitment. I would dare to say that it's like a marriage. Don't rush it and take your time. Waiting might be painful, but it's worth the effort!