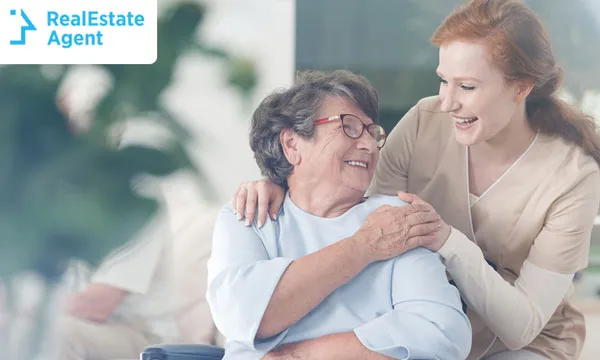 For some people, this issue is a bit taboo but, hopefully, it will happen with all of us: we'll get to live so long that certain cares around the house will need to be taken in order to facilitate our life pace. And even if you're a Millennial thinking "oh, I'm 50 years away from that, my friend", you always have family and friends of the golden age whose lives will have less quality if they continue to live in a home that is not specifically adapted to them.
But there are two ways of taking care of this senior citizen housing problem: you either make house renovations to accommodate the lifestyle of an elderly or you move the elder to an old folks home.
Old Folks Home
Old folks home (also known as retirement homes) is a type of senior citizen housing that acts almost like a hotel. In it, the residents can have personalized help and several activities to socialize with other elders. Typically, to live in an old folks home, one needs to pay rent that would pertain all-inclusive services. Those services will vary from retirement home to retirement home, and sometimes to the type of "membership" you sign up for. Amenities can go from spa and fitness centers to pools, golf courses, housekeeping, dining within the community… it will all depend on the resident's taste and wants. For instance, for "young elders" who are very active and want to go out, visit family etc. transportation is key, right? Most retirement homes provide free and unlimited medical transportation to specific care centers and hospitals for consults, plus expanded transportation by shuttles to places like malls and pre-appointed destinations.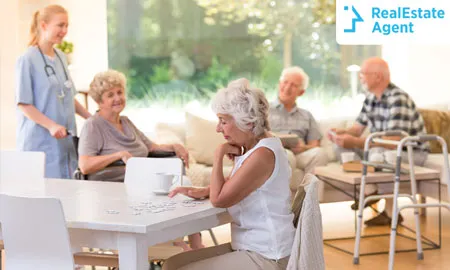 But retirement homes are a bit controversial. Many people frown upon them because of pre-established prejudices that do not represent the truth. They fear their parents will be mistreated and feel they are outsourcing their family duties and responsibilities toward their parents or grandparents. To take care of the latter is easy: all you have to do is become more present and visit your relative at the old folks home as much as you can. Now, on to the former: the truth is that retirement homes nowadays are super cool and aware of that "bad fame", so they work extra hard on earning and maintaining a good reputation. Sure, do your due diligence as you would with anything you're putting your trust into; especially when it's the care of a loved one – but know that there are countless regulations in place to overview this kind of senior citizen housing operation.
And the fact is that most people think that elders should move to retirement homes only when they're senile or their mobility is severely damaged, but that's an old pre-conceived notion that finds no resonance in the present. In fact, Old folks home are on the rise in the real estate market as a very interesting niche for developers to invest in. With Agequake making people live longer and with more money, real estate developers have catered to Baby Boomers with senior citizen housing options that provide them with all the luxury they like. But most important: the current old folks home concept is that of an environment that makes the residents socialize with other people their age.
The truth is that there is a large population extract – called empty nesters - that finds themselves unaccustomed with interpersonal relationships after a life of focusing on work and the upbringing of their kids. Once their "kids" leave the nest and go create a family of their own and the "work friends" are no longer in the picture, these people might feel like they're socially rusty and making the effort to get out there and find new friends seems like a meaningless task. Being lonely – especially if the spouse is no longer alive – can lead to depression, and, more directly, exposes the elder to accidents and other occurrences where action is time sensitive and the constant presence and alert from other people can make a difference.
In fact, preventive care is so important that even hospitals have been teaming up with housing initiatives to build or renovate safe health-concerned senior citizen housing. Since more and more hospitals and health organizations have migrated to a system where they charge not for each service they deliver but for each patient under their program, investing in a health-oriented senior citizen housing makes for a win-win situation where the hospitals spend less by having to attend fewer patients and the elders get to live more and better because of the positive benefits of living in an active community that stimulates their physical, emotional and social development.
But back to how "fun" the modern senior citizen housing philosophy is and a proof of its good moment, musician and commercial real estate mogul Jimmy Buffet, for instance, has announced earlier this year his next plan is to enter the senior citizen housing niche with full force creating retirement homes to aggregate the community of fans of his work – the so-called "Parrotheads" - in old folks home whose design and activities follow the imagery of his songs and his ever-growing empire of "Margaritaville" restaurants.
So, as you can see, it can be pretty fun, right? But then you think… hold on; what about pets?
Pets in a retirement home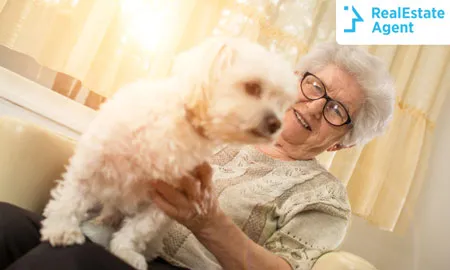 Rex (or Fluffy, or whatever your dog/cat/pet name is) has been your best friend for a while. You can't just go have fun in an old folks home and forget about your buddy, right? Not only for the pet's sake; but for yours too! You're so used to having them by your side… you'll miss that little fella!
The good news is that most senior citizen housings recognize the benefits that pets can bring to its residents. Some allow pets that are being taken care by others to visit and some even allow the pet to live with the resident, depending on a number of factors.
All of that seems nice but, of course, there are cases when relocating to retirement homes is not viable and the elder either moves to a new accessible home or renovates its own to make it accessible. Is that your case? Let's take a look at this scenario and discover the things that a home for the elderly must have:
The perfect home for the elderly
First off: what do you think is the right answer to the one-story house vs. two-story house debate? While two-story homes typically sell for more; in this case, the answer is totally one-story homes. A house with two floors will make the elder tire and will probably cause an accident; falls are the leading cause of death from injury among those over 65. If you live in one, better sell it and get a one-story home that's fully accessible for elderly needs. If not possible because the real estate market is not good for you, then you should try to allocate the elder to the bottom floor and try to reduce to a minimum the need of the elder to go upstairs. Installing elevators or stair lifts is a good idea. While stair lifts are much cheaper - from $2,500 to $5,000 depending on the complexity of your stairs layout and length - elevators allow the elders to transport other objects with them. And, of course, if the elder is not solo - if there's a spouse or a brother/sister - they don't need to wait for the other to get to the second floor, so that the stair lift returns and then he/she can use it too. They can both go together. In the case of time-sensitive situations having a home elevator can save a life...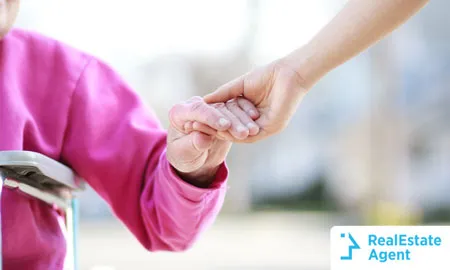 While we usually associate smart home devices with young people, interestingly, there are a lot of them that are tailor-made for homes where the elderly live with no present supervision. From smart pillboxes that oversee the elder medicine ingestion by sending alerts to your smartphone, from smart blood pressure and glucose monitors that can be connected to a physician's smartphone for monitoring, to smart video doorbells that can help seniors with hearing (and sight) problems detect visitors by the door and remotely opening, and even motion sensors to keep people with Alzheimer's disease from wandering - you set up a "safe zone" and if the elder crosses it, an alarm can be sent to specified phones - there are a lot of smart home devices that can make everyone's life easier should the elder(s) decide to stay put and do not go to a retirement home.
Proximity to hospitals and health services is also important. At such a fragile age, elders can have complications if they take too long to get to a professional. When buying homes for the elderly think not only about hospitals and health services but also of places where elders can exercise like public parks, pools and such. The more active and autonomous, the less difficult your supervision will be.
And, finally: be present. Make the elder's life eventful. The great thing about the modern senior citizen housing model is social activity. We are social animals. A life relegated to the background is no life. If you keep things active in the home and grandpa and/or grandma are important active parts of it, they feel they have a mission. They feel they are important rather than a nuisance or a burden. This makes them live longer and better and everyone is happy.
What are your thoughts? Do you like retirement homes or you prefer to renovate the home? Tell us in the comments!