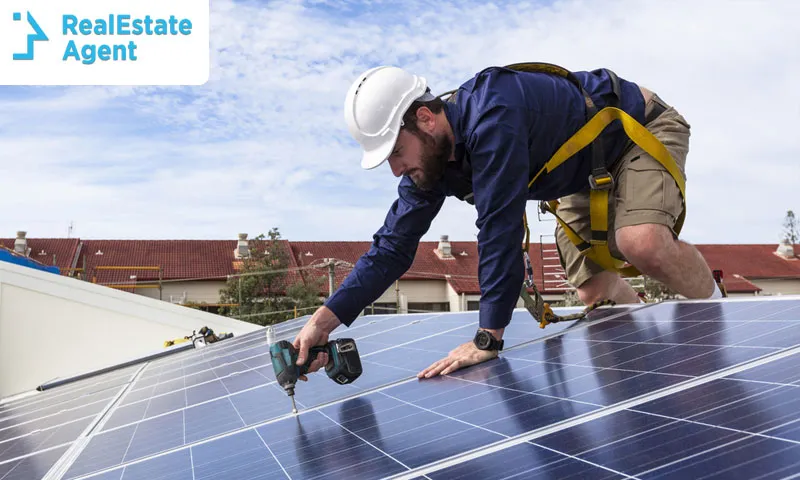 One of the many advertised reasons to get solar panels to a home is the fact that it increases the market value of the property. Although in a broader sense not only solar energy but all type of renewable energy bring several good things to a homeowner, if not done right, when selling a house, the financial operation behind the solar panels of your home might give you a bad headache.
For those that have made the full investment by cashing out their savings, spending $70,000 (or more) to pay for the solar panels and the solar battery and installations costs, this is a non-issue and their Off the Grid Homes will likely sell for additional $15,000 (at least). However, if you have made a deal with a company that offers homeowners the possibility to lease solar panels without many upfront payments; whenever you try to sell your house, you will probably realize you were caught in the solar panel trap.
Don't feel bad about it. Renewable energy is a relatively new thing – everyone, even electricity providers are still trying to figure out how to go about it. Nobody really knows what the future holds for solar energy - will "old power" lobbying win and take down renewable energy as a whole? Will trailblazers like Elon Musk and his Tesla Powerwall and the amazing Tesla Roof with its cutting-edge design push solar energy to the mainstream? So, it was (and it still is) sort of a bet to go solar.
And, if you think about it, it's only a mild trap. If you have had the solar panels in the house for a while, at least you have saved a lot of money skipping those overly expensive electricity bills. Plus, by having solar energy in your real estate you've contributed to a better world with clean renewable energy. That has got to be taken into consideration, right?
But the fact is that homeowners are increasingly having a hard time selling houses that have leased solar panels. Why is that? Let's break it down:
The situation:
Homeowner Ted wants clean renewable energy to help the environment and save money but doesn't have the credit or the financial disposition to finance the buying and installing of solar panels.
The solution:
A solar energy leasing company provides Ted the benefit of renewable energy in his real estate right away, not only saving him money but sometimes making him money, as some electricity companies will buy your excess of produced energy. He will pay for it in small installments spread around 15 years or more.
The rub:
Three years passed and the area has improved. Homeowner Ted wants to become Home Seller Ted. Aside from the fact that most of the leases are location-centric – that is; Ted cannot bring the solar panels and solar batteries to his new house (not to mention he might be moving to a city that does not approve his setup, as different city codes require different permits) – the home buyer might (i) not have his credit approved by the solar energy vendor that did the lease with Ted or (ii) just give up on the deal altogether – it can happen even with the most renewable energy aware home buyer; bottom line in real estate is always money, so they might run away from it if they have to spend any extra dollar.
What to do with this situation? Reasoning is your best weapon. Having your real estate agents deal with each other trying to find a solution to it is good, having your real estate agent dealing with the solar leasing company is best: they don't want to get a bad rep with real estate agents, who can be vocal advocates against working with that stubborn solar energy company. If things get ugly, try finding a real estate lawyer to see if there's something to be done there.
However, it's difficult to advise people that have already been caught by the trap. Best thing is to help people avoid them. If you can't outright buy them, be aware of the solar panels trap and try to negotiate the inclusion of a lease transfer scenario on the contract. There are a couple of reasons you could argue to convince the solar energy company. There's the depreciation of the solar panels and solar battery; every day new and cheaper technology is being developed, making your solar panels harder to maintain - if not obsolete. For instance, one brand new solar battery today has 3 to 5 times more capacity than one from 5 years ago. Plus, it's bad business for the solar companies to get two dissatisfied customers. They could put it in the lease clause the obligation of you doing a new lease for the remaining time of the former lease and have 2 clients instead of one… not bad for them, right?
But very important: do that beforehand. After you put your signature on the paper, it might be too late to contest anything: the trap is already set.