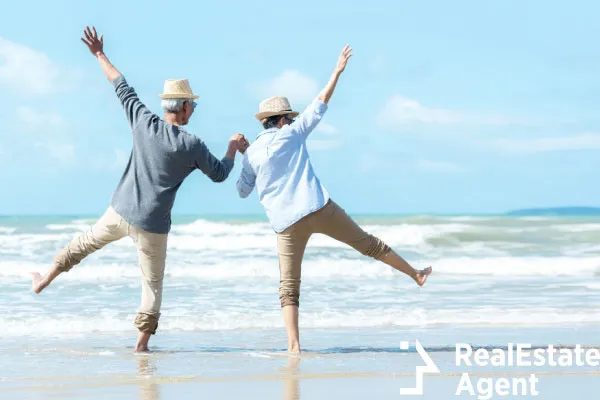 Are you tired of winter's icy grip and dreaming of a sun-soaked escape? Well, my friend, look no further! Today, we embark on a whimsical journey to discover the best snowbird locations in the United States. These top snowbird destinations are like hidden treasures. They are waiting to be unearthed by those seeking warmth, adventure, and a break from the frosty chills.
Imagine leaving behind the winter wonderland and stepping into a paradise where palm trees sway, gentle ocean breezes caress your skin, and the sun dances merrily in the sky. These top snowbird destinations are a beacon of hope for those seeking refuge from shovels and heavy coats. Whether you're an avid golfer, a beach enthusiast, or someone who revels in the joy of endless sunshine, these best snowbird locations offer a respite from the winter's relentless grip.
Picture yourself basking in the golden rays of the sun. Here, you are surrounded by like-minded individuals who have also discovered the secret to a perfect winter escape. Swap snow boots for flip-flops. Embrace a laid-back lifestyle, and indulge in a vibrant social scene that caters to snowbirds from all walks of life. From quaint coastal towns to bustling metropolitan areas, these top snowbird destinations cater to every taste and whim.
So, pack your bags, leave your winter woes behind, and join the ranks of the snowbirds flocking to the warm embrace of the best snowbird locations in the United States. Adventure awaits, and winter's chill will be a distant memory as you embark on a sun-drenched escapade of a lifetime. Get ready to spread your wings and soar into the welcoming arms of these top snowbird destinations.


Where do snowbirds go in the winter?
The snowbird season usually lasts from October to April, and thousands of people choose to leave behind the chilly weather to enjoy the sun's warm embrace. We've rounded up the best snowbird locations for winter based on affordability, safety, weather conditions, and healthcare access in the area. Without further ado, here are the top snowbird destinations for winter to make your sunny weather pursuit unforgettable.
1. Missouri City, Texas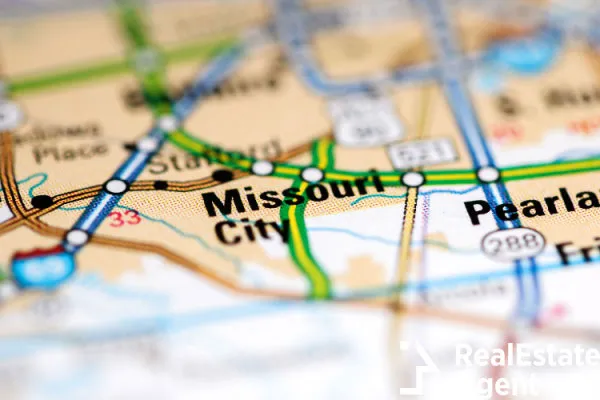 When you think of snowbird destinations, you may conjure images of sunny beaches, swaying palm trees, and tropical paradises. But what if we told you that a hidden gem that rivals the best snowbird locations in the U.S. is nestled in the heart of the Lone Star State? Welcome to Missouri City, Texas, where sun-seeking wanderers have discovered their perfect haven. Prepare to be amazed as we uncover why Missouri City is quickly rising to the top of the snowbird's bucket list.
Missouri City effortlessly combines Southern charm with a snowbird's dream lifestyle. This vibrant city outside Houston offers a delightful blend of warm hospitality, modern amenities, and a laid-back atmosphere. Snowbirds seeking refuge from the harsh winter months will find solace in the mild Texas climate. Here, the sun shines brightly, and icy winds are mere rumors.
One key factor that makes Missouri City one of the top snowbird destinations is its wealth of outdoor activities. From lush golf courses to serene parks and nature trails, there's no shortage of ways to soak up the sun. Tee off at one of the many championship golf courses. Stroll along Buffalo Run Park, or embark on a fishing expedition at nearby Lake Olympia.
Snowbirds looking for the perfect winter nest will find many properties in Missouri City. The city boasts many housing options, from charming cottages to luxurious estates. Our realtors in Missouri City Texas, are well-versed in finding dream homes for snowbirds.
2. Pearland, Texas
Pearland is nestled just south of Houston and boasts a unique blend of southern charm, warm weather, and a thriving community. It makes it one of the best snowbird locations in the United States. It is also one of the cities with low cost of living and high wages.
As any savvy snowbird knows, the key to a successful winter escape lies in finding the best snowbird destinations and discovering a place that welcomes you with open arms. Pearland is a prime example of Southern hospitality at its finest.
Sure, the snow-covered landscapes can be charming. But who needs shoveling, slippery roads, and freezing temperatures? Pearland offers an alternative winter wonderland free from the hassles of snow. With average winter temperatures around 60 degrees Fahrenheit, you can bid farewell to the heavy coats and say hello to t-shirts and flip-flops. Embrace the freedom of outdoor activities like golfing, hiking, or exploring the area's picturesque parks without the risk of frostbite.
While Pearland itself is a sight to behold, it also serves as a fantastic base for exploring the wonders of Texas. Being conveniently located near Houston means snowbirds have easy access to world-class attractions, vibrant cultural scenes, and some of the best American foods.
From catching a Rockets game at the Toyota Center to exploring the Space Center Houston, there's no shortage of entertainment options just a stone's throw away from Pearland. You'll never have a dull moment during your stay!
Finding the perfect snowbird nest is a task that requires expert guidance. Luckily, Pearland is home to top-notch real estate agents who will go above and beyond to find your dream winter getaway. These professionals know the ins and outs of Pearland's real estate market. They will ensure you'll have no trouble finding a cozy retreat that suits your tastes and budget. Whether you're looking for a quaint condo, a spacious villa, or a charming bungalow, real estate agents in Pearland TX, will be your trusted partners throughout the process, making your transition as smooth as possible.
3. Pembroke Pines, Florida
Known as one of the best snowbird locations in the U.S., Pembroke Pines offers a unique blend of warm weather, vibrant culture, and endless opportunities for relaxation and adventure. Florida is known for having the best snowbird communities, and Pembroke Pines is a shining example.
Pembroke Pines boasts a year-round temperate climate. It makes it an irresistible retreat for those seeking refuge from the frosty winter months. With an average temperature of 75 degrees Fahrenheit, Pembroke Pines is a snowbird's dream come true.
Pembroke Pines isn't just about basking in the sun. It's also a cultural hotspot that caters to the diverse interests of snowbirds. The city boasts numerous art galleries, theaters, and entertainment venues that will keep snowbirds occupied. Named as one of the 50 Places to Live by Times Magazine in 2014, this Miami suburb is one of the top snowbird destinations for winter.
Snowbird destinations aren't complete without beautiful beaches, and Pembroke Pines has them in abundance. With its proximity to the Atlantic Ocean and stunning nearby coastal areas like Hollywood Beach and Fort Lauderdale Beach, snowbirds can soak up the sun, swim in crystal-clear waters, and revel in the salt-kissed breeze.
Pembroke Pines boasts an impressive real estate market. It makes it an ideal choice for snowbirds seeking a winter retreat. The city offers diverse housing options, from cozy condos to luxurious waterfront properties. Experienced realtors in Pembroke Pines FL, understand the unique needs of snowbirds and can help you find the perfect nest. So whether you're looking for a seasonal rental or a permanent home away from home, these real estate professionals will guide you.
4. Margate, Florida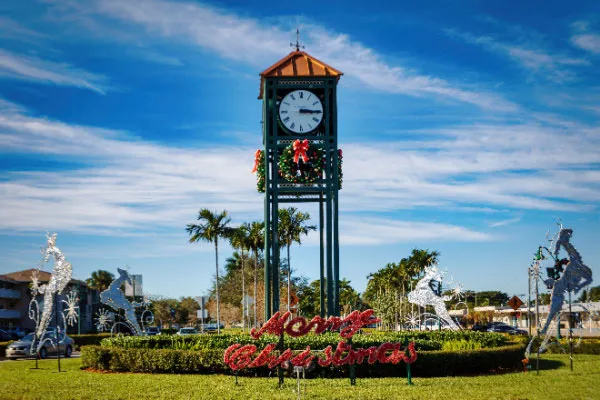 Margate, Florida, is renowned for its year-round sunshine. Snowbirds, those brave souls fleeing the frigid winter temperatures, find solace in this tropical paradise. With its near-perpetual blue skies and balmy temperatures, Margate is a magnet for those seeking respite from the snow-covered landscapes. So, whether you're a seasoned snowbird or a rookie seeking your first migration, Margate guarantees plenty of Vitamin D and sun-kissed adventures.
Margate isn't just a haven for retirees; it's a vibrant melting pot of cultures and experiences. This top snowbird destination offers something for everyone, from art galleries and theaters to festivals celebrating diverse traditions. Explore the Coral Springs Museum of Art. Indulge in delectable international cuisines, or dance the night away to the rhythm of Latin beats. In Margate, you'll discover a thriving community that embraces diversity and enriches the snowbird experience.
Nature lovers will rejoice in Margate's breathtaking natural wonders. The city's proximity to the Everglades and the stunning Florida Keys makes it an ideal basecamp for outdoor enthusiasts. Explore the Everglades' lush wetlands, spot alligators on thrilling airboat rides, or snorkel among vibrant coral reefs in the Keys. Margate offers snowbirds the chance to connect with nature. Also, to embark on unforgettable adventures, creating memories to cherish forever.
5. Gilbert, Arizona
When it comes to top snowbird destinations, Gilbert truly stands out. The town boasts a fantastic climate that has made a pact with the sun. The winters are mild, with temperatures that make your old winter coat feel like a relic from a bygone era. With an average of 296 days of sunshine each year, you can leave your umbrella at home and bask in the glorious rays.
One of the most incredible things about Gilbert that makes it one of the best snowbird locations is its natural beauty. This place has everything from picturesque desert landscapes to breathtaking mountain views. Snowbirds can explore the nearby Superstition Mountains. Hike through the awe-inspiring Usery Mountain Regional Park, or simply soak up the serenity of the Sonoran Desert. Gilbert offers a playground for nature enthusiasts and those seeking solace in the great outdoors.
For those considering a more permanent stay, real estate agents in Gilbert AZ, are ready to assist you in finding your dream snowbird getaway. They understand the unique needs of snowbirds and can help you navigate the local housing market.
Where do snowbirds go in the summer?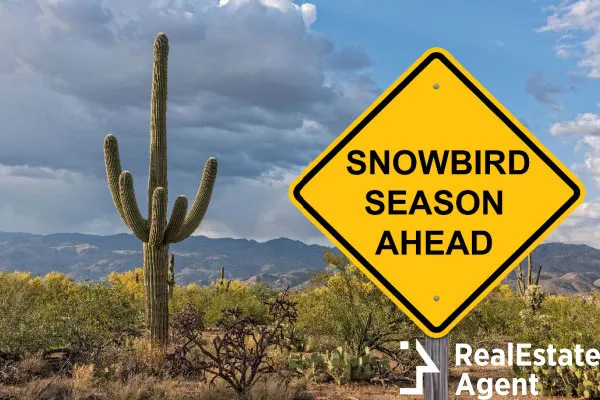 Snowbirds typically refer to people who migrate from colder climates to warmer destinations during winter. However, snowbirds usually return to their primary residence during the summer or explore other destinations. The specific places where snowbirds go in the summer can vary depending on their personal preferences, but here are a few standard options:
1. Northern Regions
Some snowbirds choose to return to their homes in the northern regions. Here, the climate is more moderate during summer. They may enjoy the milder temperatures and take advantage of local activities and events.
2. Vacation destinations
Snowbirds often use the summer months to explore different vacation destinations. They might visit coastal areas, national parks, lakeside retreats, or mountainous regions. Popular destinations include beach towns, resorts, and recreational areas.
3. International travel
Some snowbirds venture abroad during summer, exploring destinations outside their home country. European countries, tropical islands, and other international destinations can be popular for those looking to experience new cultures and climates. Still, European destinations are the most sought-after. It is mainly due to their rich cultural heritage, diverse offerings, and accessible transportation system. If you're a wine enthusiast, the best European wineries await you with open arms.
4. Family visits
Summer is an expected time for snowbirds to reconnect with family and spend time with loved ones. They may travel to visit children, grandchildren, or other relatives in different parts of the country or even internationally.
5. Seasonal activities
Snowbirds often engage in seasonal activities during the summer. They might take part in outdoor sports, attend festivals, go hiking or camping, or pursue more enjoyable hobbies in warm weather.
It's important to note that not all snowbirds have the same plans for the summer. Their choices may depend on factors such as personal preferences, family obligations, health considerations, and financial circumstances.
Snowbird retirement communities
Some snowbirds are falling in love with their winter retreats and have decided to make it their permanent residences. Retirement communities have become a popular choice among older adults who are looking for a peaceful retirement. We will discover the best snowbird locations and top snowbird destinations that cater to the desires of those seeking a retirement experience that's both lively and leisurely.
1. Heritage Palms, Indio, California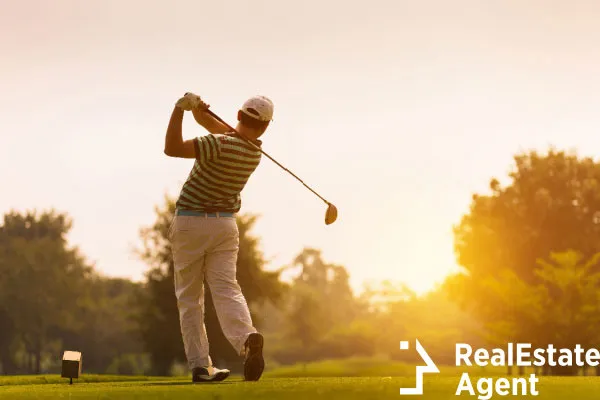 Regarding snowbird retirement communities, Heritage Palms in Indio, California, is a diamond in the rough. With its vibrant atmosphere, luxurious amenities, and endless sunshine, Heritage Palms has become the go-to destination for those seeking a winter haven away from the icy grips of northern winters.
At Heritage Palms, "retirement community" has a whole new meaning. This place is more like a five-star resort with a side of golf and shuffleboard. The community offers a championship golf course, swimming pools that rival tropical lagoons, tennis courts that would make Serena Williams jealous, and a clubhouse that even James Bond would approve of. Who says retirement has to be dull when you can sip martinis and play golf like a secret agent?
2. Coral Lakes, Boynton Beach, Florida
Coral Lakes has become synonymous with snowbird paradise. It is attracting retirees like magnets to its warm embrace. Here, winter blues are a thing of the past as snowbirds trade their shovels for tennis clubs and winter coats for swimsuits. It's the ultimate escape from the frigid temperatures up north, where icy roads and heavy snowfalls are nothing more than distant memories. Coral Lakes provides the perfect backdrop for snowbirds to soak up the sun, bask in the pool, and sip fruity drinks while their friends back home shovel snow off their driveways.
At Coral Lakes, retirement is anything but boring. With an impressive lineup of activities, you'll find yourself spoilt for choice. From tennis and paddleball to aerobics and yoga, there's something for every fitness enthusiast. Coral Lakes ensures that retirees never have a dull moment unless they spend it napping in a hammock under a palm tree. A perfectly acceptable option!
3. Solera at Anthem, Henderson, Nevada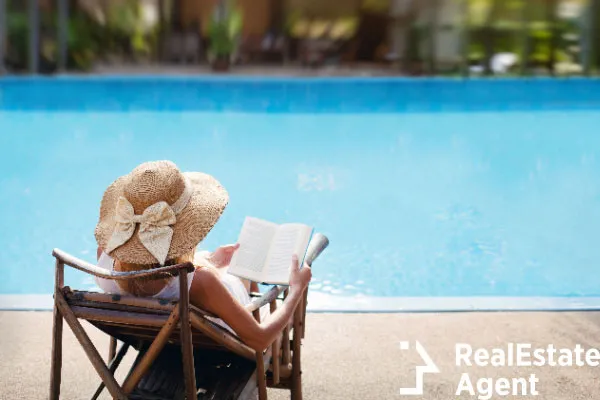 Solera at Anthem has various amenities and activities to keep snowbirds entertained and fulfilled. Golf enthusiasts will delight in the Revere Golf Club. It is a championship course where you can perfect your swing and challenge your fellow retirees to a friendly game. And fear not, for if golf isn't your cup of tea, plenty of other activities keep you busy.
Want to work up a sweat? The state-of-the-art fitness center is calling your name. It offers everything from yoga classes to water aerobics. And when you're ready to cool off, dip in one of the sparkling community pools, where you can float lazily and exchange stories with fellow snowbirds about the "good old days."
4. Rapallo at Coconut Point, Estero, Florida
Rapallo at Coconut Point is strategically situated near the stunning beaches of the Gulf of Mexico. It gives retirees the perfect excuse to ditch their shovels and embrace the sand between their toes. Who needs snow when you can have sun-kissed skin and ocean breezes year-round? The community's proximity to the renowned Coconut Point Town Center means retail therapy is just a stroll away. Retirement is all about relaxation, and Rapallo has perfected the art.
Rapallo at Coconut Point takes its inspiration from the picturesque Mediterranean. It brings a touch of Europe to Estero. With its stunning architecture, lush landscaping, and charming cobblestone streets, you'll feel like you're on an eternal vacation. And if the whimsical ambiance doesn't whisk you away, the community's state-of-the-art amenities certainly will. Rapallo has everything you need to live your retirement dreams in style.
5. CantaMia, Goodyear, Arizona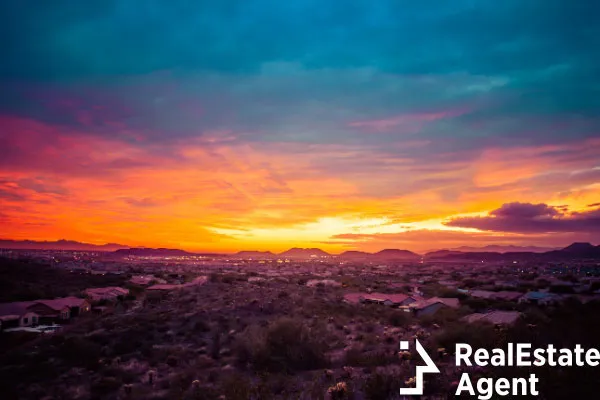 CantaMia offers a range of modern and stylish living options that would make any flamingo blush with envy. Whether you're looking for a cozy casita or a spacious villa, the architecture and design of these homes are as stunning as the sunsets that grace the Arizona sky.
But CantaMia isn't just about pretty homes and sunshine. It's a community that understands the importance of connection and friendship. The residents here are more welcoming than a snowbird to a heated birdbath. From social gatherings to community events, you'll be surrounded by like-minded individuals who share your zest for life and adventure.
One must recognize the proximity of CantaMia to the hidden gems in Arizona. Whether you're a nature enthusiast, a golf lover, or a culture vulture, Goodyear offers many attractions to keep your snowbird wings flapping with excitement.
Final thoughts
In a land where winter's icy grip tightens, a flock of savvy wanderers takes flight, seeking solace beneath the sun's warm embrace. These snowbirds, masters of the migration, have honed their instincts to find the best snowbird locations across the United States. From coast to coast, they have discovered the top snowbird destinations. Here, palm trees sway in rhythm with their sun-kissed dreams. Whether Texas, Florida, or Arizona, these best snowbird locations are refugees from the winter blues and places to enjoy the neverending sunshine. So, to avoid winter cold, you should consider these top snowbird destinations.