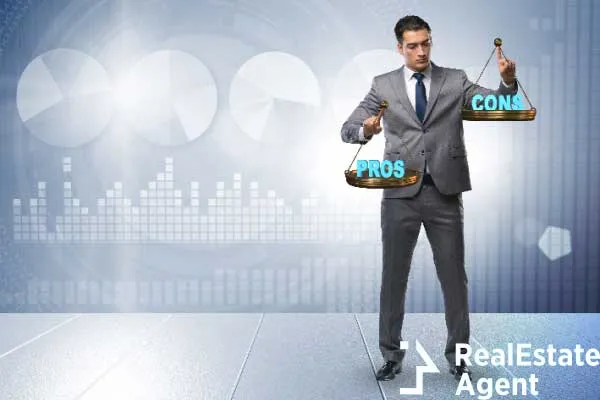 Before starting a real estate agent career, learn about the pros and cons of being a real estate agent. Weighing the benefits and drawbacks allows you to make smarter decisions about your future profession.
A career in real estate may give considerable benefits. It can also provide various problems that must be overcome. It is a career that involves hard labor and continual sacrifices, but it also promises a substantial return if you are lucky and skilled at what you do. If you wish to become a realtor, there are several distinct pros and cons of being a real estate agent that you should consider before seeking your certification.
What is a real estate agent?
You'll need to engage with a real estate agent to buy or sell a house or any other structure.
Real estate agents are registered professionals who are paid to represent both buyers and sellers in real estate transactions.
A licensed real estate agent facilitates transactions by connecting buyers and sellers and representing them in legal agreements. The commission often rewards agents, which is a percentage of the home's sale price. The proportion that agents receive is determined by their state and brokerage. A brokerage serves as an agent's managing house. They allow them to access the company's logo, connections, and legal team.
Requirements of being a real estate agent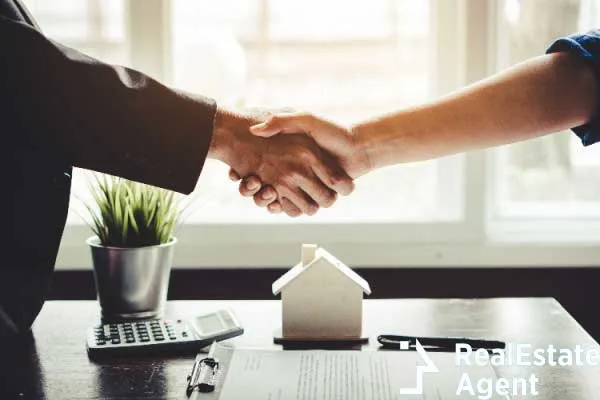 There are several pros and cons of being a real estate agent, they must meet each state's education, certification, and exam requirements. State-specific requirements vary significantly. In most cases, a real estate training program that typically entails several weeks or months of coursework must be completed.
You take the licensing exam in your state once you have received your certificate of completion. You must achieve the minimum passing score required by your state. You can submit an application for an agent's certificate or license after passing the exam. Check the list down below for the requirements a real estate agent must possess to have this position:
A real estate agent assists the owner in setting a fair price for the local market. They advise on how to prepare the property for showings and scheduling meetings with potential buyers. A buyer's agent assists their client in comprehending the factors involved in making an offer. By inspecting it and comparing it to comparable properties on the market, they must be able to estimate the property's value.
Additionally, they must state whether a property's price is reasonable in light of the market conditions.
The key to continuing success in real estate is the capacity to build trust and rapport with clients. Although real estate agents are salespeople, their role in the process is more consultative. They provide needed guidance and assistance to buyers and sellers in completing a home purchase transaction. Each party relies on its agent for advice, information about the buying or selling process, and factors to consider.
The laws governing home buying and selling are the focus of much of the real estate licensing training. To confirm or deny whether the property has lead paint, water damage, or other issues that could influence a buyer's decision, sellers must complete disclosure statements. Because a contract offer to purchase is a legally binding document, buyer's agents must be able to accurately complete it. Numerous disclosure documents and other forms related to the offer to purchase must also be signed by buyers.
Pros of being a real estate agent
There are several pros of being a real estate agent. Most people choose this career because they are unhappy with their current job or because they desire the endless freedoms that being a real estate agent provides. So, here's a rundown of the pros of being a real estate agent.
You are your own boss as a real estate agent, and you may plan your day around your personal life. This means you don't have to clock in and out or start or stop work at a set hour. Setting your own hours and creating your own schedule allows you to spend more time with your friends and family. This results in a better work-life balance and higher job satisfaction.
One of the most significant benefits of becoming a real estate agent is the endless earning potential. You may make as much as you want as an agent. This is because real estate brokers are paid on a commission basis. Typically, the agent receives 2.5% to 3% of the property's sale price. The commission might be significant depending on the local home market pricing. Real estate agents pick how many customers they accept, which means they control how much money they can make yearly.
Imagine exhibiting stunning houses to customers daily and assisting them in finding their ideal homes. You get to be a part of some of life's most important moments with your customers as a real estate professional. You play a role in assisting them in finding the right house that will live on in their family's memories for the rest of their lives. It has the potential to be fascinating and motivating.
Because you are your own boss, you can grow your real estate firm. While you may begin as a one-person operation, there's a good chance you could expand by employing one or more assistants. You can also earn your broker's license and start your own brokerage to maximize your potential. When you devote a significant amount of time to your business, it has the potential to thrive.
Whether customers use your services again or not, they can recommend you to friends and family. Your altruism will help grow your client list and increase your real estate agent's business.
A career as a real estate agent could be beneficial to you. If you enjoy being regarded as an authority on a topic or are passionate about it daily. You will get specific industry knowledge that your customers will rely on when searching for a residential or commercial property. You can tell them about properties close to schools, whether the house or land is at risk of flooding, and many other details you can only get from a realtor. This career opportunity is, thus, so lucrative. You will be doing a lot of good in the world if you decide to get involved to start flipping houses or helping families find their dream homes.
It's a good idea to think about becoming a real estate agent if you're tired of climbing corporate ladders and getting nowhere. You can unlock great success by taking advantage of numerous opportunities inside and outside the real estate industry. If you find that you are good at what you do, you can create a business with your own staff. You can start calling the shots because you can be your own boss.
Cons of being a real estate agent
We saw that there are several pros to being a real estate agent. You should also consider the drawbacks to ensure that you are well-informed about your options. Take into consideration the negative aspects of real estate agent work. Take a look at the cons of being a real estate agent on the following list.
Even though most jobs have a 40-hour workweek, real estate agents may work longer. If you don't have a set schedule, you might have to work weekends or evenings on weekdays. You might be able to take time off on a weekday morning or afternoon, but you might also have to skip spending time with friends and family on the weekend or during holidays.
The amount of patience required for this job is one of the most significant drawbacks. A new real estate agent might not get their first client or close a deal for months. Prospecting, advertising, and hosting open houses are a few tasks real estate agents must complete before making money. The majority of real estate agents leave within the first year. But, the lack of a strategy is the reason real estate agents quit.
Real estate agents earn money from their own deals. They won't get paid if they don't sell real estate. More slow months can adversely influence the pay without a set compensation from a business. As a result, even though it's nice to have unlimited earning potential, not having a set amount of money to fall back on when things get tough can backfire.
Rejection is another problematic aspect of becoming a real estate agent. Numerous agents are turned down. They are prospecting outside their sphere of influence and to complete strangers. A real estate agent will only be needed by some. Successful real estate agents don't let rejections stop them from looking for new leads.
Realtors must interact with various clients and other agents. Some individuals can be friendly, while others may be more difficult to work with. Additionally, it may be challenging for some individuals to distinguish between business and emotions. This can result in unpleasant and high-tension situations if they cannot handle conflict and maintain composure.
There are countless real estate agents. Buyers and sellers of real estate will have various choices for an agent in any given location. Agents must put in a lot of effort to stand out. One way of accomplishing this is by finding a niche, a particular region, a kind of buyer, or a property. But reaching out to those in your sphere of influence is the best place to begin. Agents should let their friends and family know when they are closing a deal because it can be a cheerful event to celebrate.
You can only make a little money from repeat customers compared to other businesses. Many customers only need assistance purchasing or selling one property or home. Some of your customers may come to you for help in the future. They are likelier to tell their friends and family about you than to do business with you again.
Tips for a real estate agent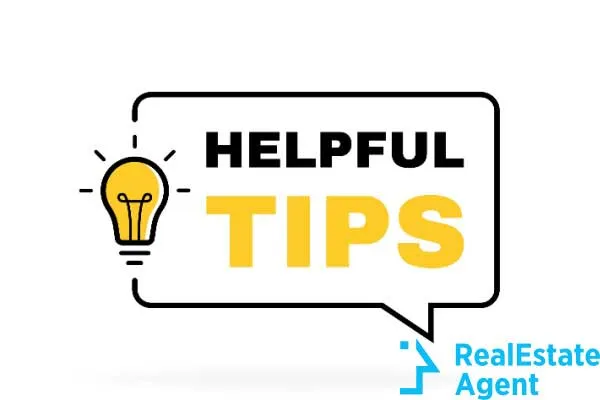 You can make the most of being a real estate agent with the right mindset and strategy. There are pros and cons of being a real estate agent. To help you get through the difficulties that come with being a real estate agent, here are some suggestions:
You might end up working longer than the standard 40-hour work week, even if you have a schedule that you can change. Use a planner or calendar to manage your days effectively. This makes it easier to see what needs to be done and when and what appointments or meetings you have scheduled for the week. In general, it's easier to strike a better work-life balance in this field if you manage your time well.
The best sources of leads and future business are those who know, love, and trust you. These people praise you and know firsthand how you run your business. Because they will refer you to family and close friends, you must always stay in touch or "in the flow" with this group of people. Even so, you would instead not be viewed as frantic and meet up too frequently. Holidays, birthdays, and anniversaries are great occasions to keep in touch more regularly without giving the impression that you are on business.
Name and brand recognition are essential whether you work for a large or small office or start your own real estate company. You must develop a unique appearance and feel that your community will recognize it. For instance, when we look at an Amazon logo with an arrow and a smile, we immediately recognize the company. We know right away that we are at Starbucks because there is a green circle with a mermaid in the middle. You call this your brand.
With today's technology, having a website is essential to how potential customers find us. Many will contend that you only exist if you have a website. We have access to information round-the-clock. Many real estate agents believe they need to fill their website with a lot of information, which may require using a small font and many words. The truth is that your website's design, word placement, and image placement all need to be clear, concise, and to the point. You should give the visitor enough information to pique their interest in your products or services and prompt them to contact you to inquire further.
You must develop three strategies: an email strategy, a direct mail strategy, and a social media strategy. Sit down, complete the task, and learn best practices. The next step is to carry out your plan, adhere to it, and evaluate metrics to determine if any adjustments are required. Continuous self-education and keeping up with industry news and trends are essential to strategy. You can research ways to improve your strategy by creating an email marketing campaign or expanding your social media presence using various online resources.
Best places to be a real estate agent
Now that we have seen the pros and cons of being a real estate agent and also written down some tips, we are putting into the agenda a list of the best places where you can succeed as a realtor. Check the list we have prepared for you and take notes.
Virginia Beach is a popular vacation spot. It sells properties quickly and has high property values. Although living here will increase your income, the lifestyle can also be expensive. It's a great place to invest in real estate because it has a nice mix of residential and commercial properties.
This is the ideal location for a sales agent looking to start their career because of the vibrant real estate market.
Why not earn your real estate license in Palm Beach? Everyone from young professionals to retirees comes to Florida. In West Palm Beach, you'll never run out of opportunities, from residential condos to commercial buildings.
The realtors in West Palm Beach FL are likely to earn more than the average salary as either a buyer's agent or a listing agent due to the high annual median wages and average home value. However, remember that the housing market here is also more competitive, particularly in the metro area.
Austin was a rising star a decade ago. It is abundantly clear that the housing market will continue to thrive, making it one of the best locations for real estate agents. Austin is beginning to attract a lot of new residents due to its rapidly expanding industries and higher annual median wage.
The city is the ideal location for the local real estate agents in Austin, TX, looking to increase their commission. You can build your real estate career in Austin by investing in residential real estate in an area with high rates.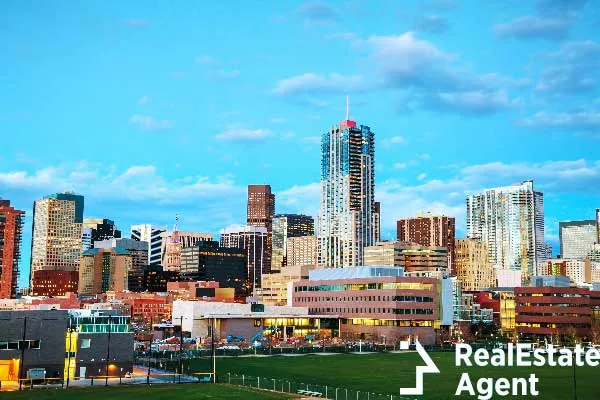 Denver is seeing a lot of people move there. As indicated by work measurements, there's respectable work development, it's one of the best places to reside, and it's additionally viewed as one of the most lovely. There will be a lot of competition for a new real estate company, but there will also be a lot of opportunities for the local realtors in Denver CO.
The market can be erratic in home sales, and the real estate boom is also genuine. Because Denver, CO, is a thriving city, your average salary as a real estate agent will rise there. On the other hand, you can anticipate an increase in your standard of living.
You won't get the most out of anything in Dallas, Texas, but you will find a little bit of everything. The location quotient in Dallas comes down to adaptability. Dallas is a sprawling city that occupies one of the largest areas in the nation. Nearly every kind of real estate can be represented here. Still, the level of competition won't be volatile because it's Dallas and not New York City; new real estate agents in Dallas, TX, still have room to move in.
Conclusion
There are pros and cons of being a real estate agent. Don't let the negatives dampen your hopes. People who are dedicated, resilient, and committed to success should pursue this career. Those who begin a career in real estate will face challenges, but the rewards and freedom are well worth it. Nothing will prevent you from succeeding and achieving everything you desire if you are dedicated to this career and work hard. Don't let the negative aspects weigh the good ones.