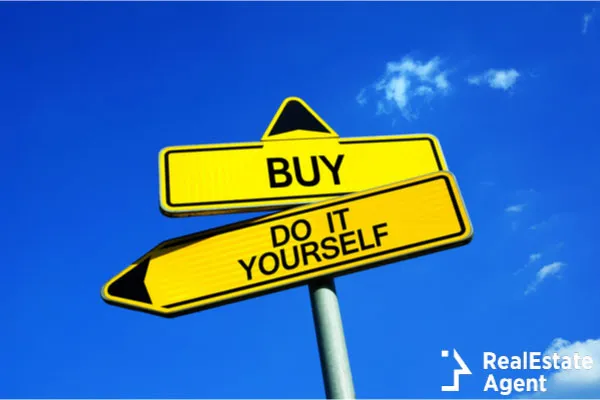 Buying or building a house can be one of the biggest investments of your life, especially if you are making the decision with a loved one or family and plan on it being a "forever home". It's worth getting it right the first time, so you don't have to hassle with the real estate market when it might not be as good.
While the majority of people tend to buy turnkey homes their first time, it is not uncommon for families to cash in on development projects and land to get a new house.
So which one is really the better option? Buying and building are two very different processes, so picking between them is either very easy, or very hard. Building a home comes with many benefits, especially if you design and plan the home yourself, while buying a finished house tends to be faster, cheaper, and easier to do.
In case you are trying to decide between building or buying your first house, here are some pros and cons to either option to give you an idea of how it might work.
Building a home gives you the control and freedom to get it just right. While investing in development projects with an HOA might limit that freedom, if you want to start from scratch you can always buy land in a less developed area or level an existing house to start over.
This option does come with many strings. Along with buying land, finding a reputable builder, and creating a contract, there is the matter of actually building the house. This can take longer than actually signing a deal on an existing home, and you may encounter a number of stresses along the way.
There are many horror stories about families starting homes and never finishing them, or unexpected emergencies making it impossible for them to afford the construction costs, but if you plan accordingly and make the right commitments, you could be looking at a new house in a reasonable timeframe.
When you build a home, you get more control over what goes in it too. You can outfit your new house with the latest technologies, and save money in the future by choosing more energy-efficient options for heating, cooling, lighting, and more. You can even completely forego most of this hassle entirely by having a off the grid home and this can pay itself off within just a few years.
Buying a home doesn't come without a number of perks, however. Buying a home is much faster and easier than building a home, and you don't have to pay added rent while your home is being built. It can make buying a home a much cheaper option, especially when you're looking at a narrow timeframe.
While you may not get exactly what you want construction-wise, it's much easier to buy a home in an established area, and if you're looking for a neighborhood and a friendly atmosphere, you might be more likely to find it in the suburbs than on a plot of land in a rural setting. For many couples with children, buying a home is preferable because they can move in quickly, enroll their children in school, and begin building relationships with the neighbors.
There is no right or wrong answer between the 'build or buy' question. It depends on what you want, and what you can afford. The decision is all yours, so be sure to talk it out with family and friends before making any big decisions, and don't forget to discuss your options with professionals if you feel lost! You may find our real estate agent directory to be of help.