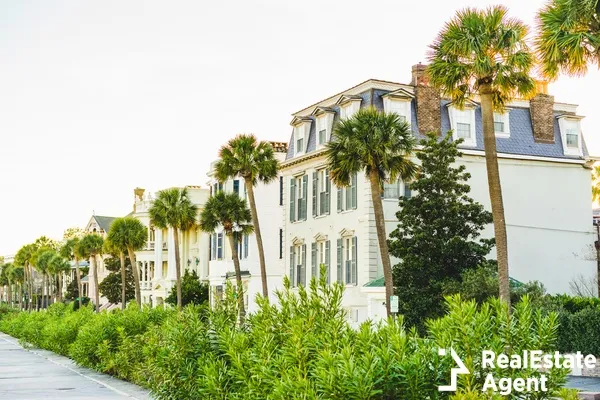 Buying a home has always been one of the most important financial decisions we had to make as we worked our way up on the social ladder. It is a decision that is not taken lightly and for some people, it can be stressful, but exciting as well. The unique feeling you get when you reach the doorstep of your own home is unmatched and you get a genuine sense of accomplishment.
Deciding where you want to buy a home can be a different experience for everyone. Some people love the big metropolitan cities and the fast-paced lifestyle of such an area. Others might prefer smaller cities, tight-knit communities, and overall a more peaceful environment with fewer crowds, and traffic. But, have you ever considered moving to a coastal village?

The town of Bluffton, South Carolina is considered by many to be one of the best coastal villages in the US. You are minutes away from the beachside on the Atlantic coast and the city has a coastal feel of its own because the May River gave birth to one of the most breathtaking estuaries you can experience in South Carolina. Not to mention the fact that the residential areas in Bluffton SC are characterized by the Lowcountry architecture that is specific for the subtropical climate present in the area.

Would you consider buying a home in Bluffton SC? Wait until you find out more about Old Town Bluffton SC, things to do there, and many other aspects that make it such a great place to live.
A tour through Old Town Bluffton SC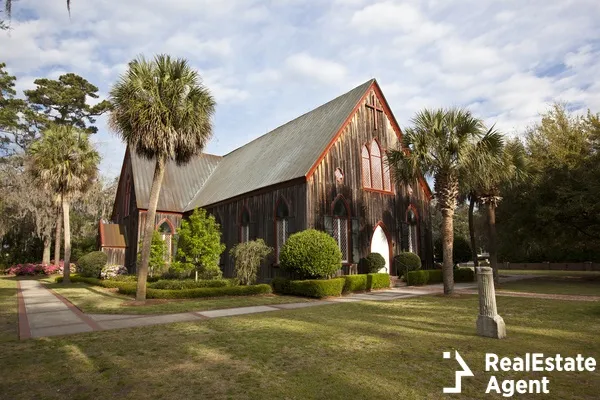 The heart and the soul of Bluffton SC are in the downtown area also known as Old Town, a place where the city comes to life, and a place where people create memories and connect with the locals. After all, southern hospitality is notorious in this area and it is something you will experience fully in Old Town Bluffton SC, especially on a Thursday.
Why on a Thursday you might wonder? Thursday is that time of the week when the Calhoun Streets are transformed into a vibrant Farmers Market. If there is something Bluffton SC is known for it has to be the Farmers Market. From 11 AM until 6 PM you get to pick from an array of fruits, vegetables, flowers, herbs, and plants that are grown and sold by local farmers. It is the perfect place to fill up your pantry with some of the best quality ingredients and this includes freshly caught seafood that is brought to your table for a proper Lowcountry feast that you can only experience in Bluffton South Carolina.
The Farmer's Market is shaded by the impressive oak trees that let in a couple of warm sunlight beams, just enough to compensate for the cool breezes. In the picturesque landscape of Bluffton SC, you can stroll down Calhoun Street, pick up fresh produce, have a coffee from the food truck, and take some social-media-worthy pictures at the Church of the Cross. The art galleries in the downtown area are not something to neglect and the great part about all of it is the fact that everything is within walking distance.
Spending a day in the park, soaking up the sun, and witnessing the stunning sunset or visiting some of the city's historical sites is a great way to spend a day in the downtown area learning more about the city's history or having a relaxing evening stroll in the park. Restaurants in Old Town Bluffton SC have all your favorite menu items, from pizza and steaks to seafood and french toast and this should round up a complete experience for visitors and locals alike. Downtown Bluffton SC is a great place to relax and have fun as well as learn a thing or two about the Heart of Low Country where southern hospitality is at home.
The residential community of Bluffton SC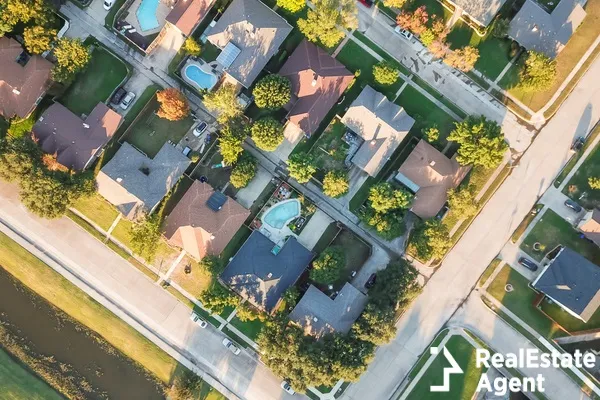 Outside of Old Town, Bluffton SC blooms as a residential community. Bluffton SC is situated on the banks of May River where you get to experience the natural beauty that is so specific for the Heart of Lowcountry. The May River estuary is the picture-perfect landscape, filled with mossy oak trees, creeks, and an ever-changing landscape that is influenced by the shifting tides. The fauna and flora of the area are unreal and the estuary provides locals with both the means of living and having fun.
Whether it is the waterfront property that caught your attention or the antebellum homes, the residential community of Bluffton SC is oozing with southern charm both socially and visually. Who would've thought that such an area can provide an almost perfect living environment with fantastic neighborhoods and communities for both families and retirees in a town that is safe as well?
Forbes Magazine named Bluffton SC one of the best places to retire in 2016. Money Magazine considered it one of the top waterfront retirement destinations and on top of everything, it ranks as one of the safest cities to live in South Carolina. The tight-knit community of Bluffton SC is considered by residents to be a family-oriented community with great amenities and exceptional public schools.

On the other hand, tourist attractions in Bluffton SC are not far from visitors as the residential areas are accentuated by golf courses, shopping enclaves, and the natural beauty of May River estuary. Having a slice of the Lowcountry lifestyle along with enjoying all the perks and benefits of living in a gated community is something most people relocating to Bluffton SC enjoy the most. Here is what you can expect as far as the housing market goes and the expenses that come with enjoying the lifestyle in Bluffton South Carolina.
Homes for sale in Bluffton SC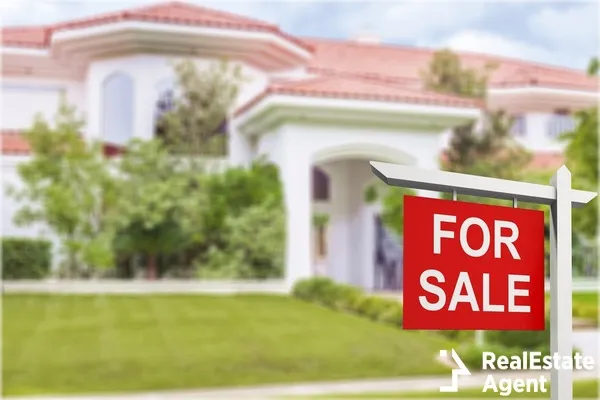 Bluffton has a variety of great neighborhoods and communities that are perfect for seniors who are prospecting the area for a retirement plan, or for families who want to be part of the quiet and quaint neighborhoods of Lowcountry. However, housing costs might set off many people in some areas because the prices can get quite high, but you also have a couple of low to middle-class neighborhoods where you can find more affordable homes for sale.
The median home value in Bluffton SC is around $300,000, however, some gated communities are situated way above that price while others are around or below the median value. By getting in touch with good real estate agents in Bluffton South Carolina you can find any type of homes suitable for your needs and budget.
Berkeley Hall
Homes: $400,000 - $ 2,000,000
This traditional Lowcountry community has a reputation for being one of the best places to retire in Bluffton SC. Homes for sale in the area have quite a high price, however, you can get a home situated in a scenic area with lake, river, marsh, and forest views. Famous for its 30-acre golf course, Tom Fazio, Spa and fitness center, clubhouse, and recreational River Park, the gated community is definitely one of the top residential destinations in the area.
Hampton Hall Club
Homes: $ 320,000 - $ 970,000
If Berkeley Hall puts the spotlight on the outdoor wonders of Bluffton SC, the Hampton Hall Club offers resort-style amenities and plenty of social activities that take place year-round. Golfers and non-golfers will enjoy the gated community because it is equipped with a golf course, a lakefront clubhouse, health and fitness center, indoor and outdoor swimming pools, spa services, and many more.
The Haven at New Riverside
Homes: $ 320,000 - $ 480,000
Residents of the Haven enjoy an active lifestyle with amenities that include a fitness center, lounge, a clubhouse, art rooms, and meeting rooms. Social events take place very often and there are quite a few outdoor activities that can keep you occupied such as swimming, bocce ball, walking trails, and tennis courts. Unlike the first two communities, homes for sale in The Haven are more accessible price-wise and you can get something pretty nice that will suit your needs.
Sun City Hilton Head by Del Webb
Homes: $ 220,000 - $ 330,000
Even more affordable than The Haven, homes for sale in Sun City, house seniors in one of the largest 55+ gated communities in South Carolina. Low-maintenance homes, a championship golf course, a sports complex, fitness center, social halls, parks, community gardens, biking, hiking trails and many more await you in the amazing community of Sun City.
Conclusion
The quaint town of Bluffton SC also known as "The heart of Lowcountry" is one of the best coastal villages of the South. You have a blooming residential community that is backed up by scenic forest and river views, able to accommodate both families and seniors for a comfortable yet active lifestyle. Buying a home in Bluffton SC might be one of the best decisions you can make if you are the type of person who enjoys the friendly and warm welcoming people along with the quality lifestyle of a gated community.
Also, if you like our article don't hesitate to share it with your friends and family on your social media accounts. Let us know in the comment section below if you would consider buying a home in Bluffton SC in the near future?