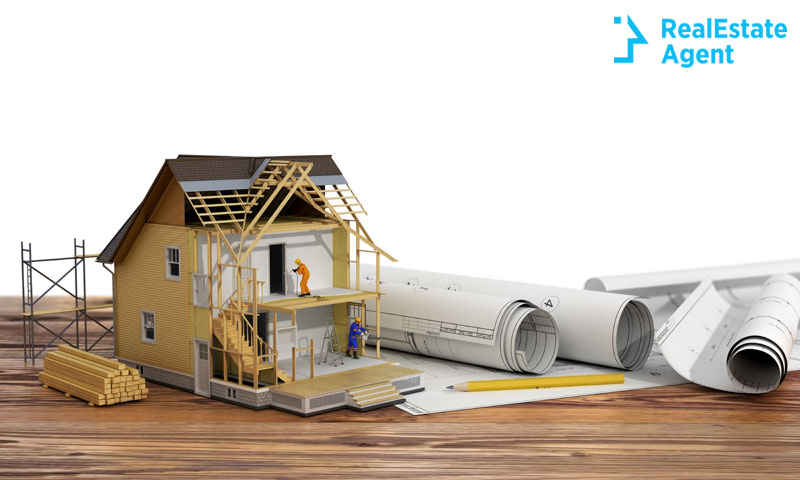 So, you've found the best place to live in and you already face a huge dilemma - should you build a house from the ground up or buy an existing home? Scottsdale is definitely a great city to live in, preferred by students and retirees alike. With plenty of vacant land around, building your own house in Scottsdale, AZ might be a solution for your housing needs. One acre lots start at about $55,000. However, local authorities strive to keep property taxes affordable. In Maricopa County, the property tax in 2019 is 0.59% of market value, according to tax-rates[dot]org.
Unless you pay for the new construction in cash, besides your property tax, you will have a monthly payment on your mortgage for the next 15 or 30 years. And on top of that, add the cost of homeowners insurance and repairments. When you set up a building site, though, you have to be financially prepared to handle an unexpected rise in the cost of construction. According to promatcher[dot]com, the average cost of a custom home building in Scottsdale, AZ is $119.08 per square foot. However, new buildings in the US have a gross living area of 1,000 feet larger than in 1973, according to the American Enterprise Institute. Over 1.3 million building permits have been issued in 2018, 64.3% of them for one-unit buildings. Half of the new single-family houses built in the US are 2,436 square feet or larger. According to Arizona Regional Multiple Listings Service, in 2018, properties in Scottsdale sold at an average of $245 per square foot and at an average price of $736,897.
Whether you should build or buy a house in Scottsdale, AZ also depends on the type of home you are looking for. Is it an investment property? Are you looking for a property you can turn into an assisted living facility? Or are you looking for the house of your dreams where you can spend your golden years? It might be better to buy than to build if you're after investment opportunities. Given the fact that North Scottsdale is far more expensive than the south, it might be a good idea to build a new house in the South of Scottsdale. One excellent news, though, is that Scottsdale has been named the best city for job hunters in the US by WalletHub. According to this source, the median annual income in Scottsdale is $84,533 while the cost of living here is 24% higher than the national average, as revealed by areavibes[dot]com.
The pros and cons of building a house in Scottsdale, AZ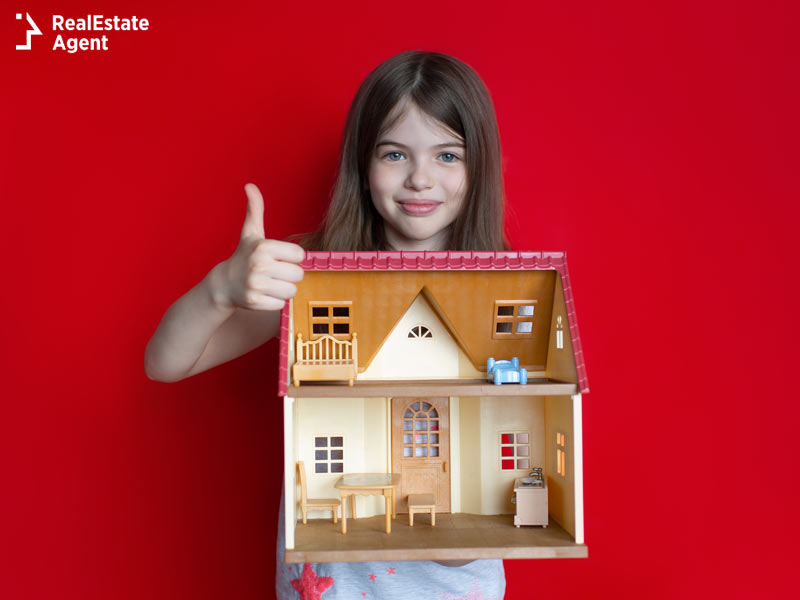 Should you build, or should you buy a house? This is a classic conundrum that many homebuyers have to face. REALTORS® in Scottsdale are aware that there is a shortage of housing in the US. According to NAR, homes sold within 28 days from hitting the MLS last year and it looks like the real estate market is quite hot right now. It might be because those who were minors during the past recession have entered the job market and managed to save enough for a down payment. But Scottsdale attracts senior buyers as well.
As residents in a new, young country, we love new things, but only a few of us can afford them. Not all first-time home buyers may be able to meet the requirements for a construction loan in Scottsdale, AZ, which demands a down payment of 20-25%. Then, due to the heat, the cost of a new construction may be a lot higher than an existing home. Who would like to work on a site at 100 degrees?
Furthermore, on the one side, the school districts in the southern part of the city are not the best, either. On the other side, the north of Scottsdale is dominated by gated communities, so finding a small lot for a single-family house might be difficult. And then you have to remember that the value of the house has a bearing on your property tax. Are you sure you can maintain the house after you move in with your significant other? Building a house in Scottsdale is stressful, just like in any other city. It brutally takes a lot of your time and with all the inspections and code setbacks, your bank account will drain. To avoid all the cons of building your own house, buy a turnkey property.
In spite of all the cons, when you have an income higher than the average American, and money is not a problem, building a custom house will bring you a lot of satisfaction, for sure. Don't forget that in this arid climate you must consider installing an in-ground swimming pool to cool down after a hot day. This involves another permit, another contractor, and lifelong maintenance costs but also a lot of joy and satisfaction. Building a house in Scottsdale, AZ has even more benefits. Aside from building a home made-to-measure, just like in your dreams, you also get the chance to have features that other properties don't possess, such as a wine cellar or a basement bar. If you like to entertain a lot, these are a must. Let's not forget about closets, too. Having a walk-in closet and enough storage space is a luxury in itself, but even more so in Scottsdale. And if you like to cook, maybe you would like a larger kitchen with an island in the middle as well as a larger dining area to accommodate all your guests.
Overall, it is better to buy an existing house than to build a new one. First of all, because a real estate agent in Scottsdale will guide you throughout the buying process and the closing costs are transparent, whereas a building company may only give you an estimate of the total cost. Secondly, a new building uses a lot of energy and many natural resources. And in the third place, you may have to rent before you move in the new construction, which only adds to your financial pressure.
Moreover, Scottsdale is huge. Since it covers a large area, without a car, you will have to rely on the Scottsdale Trolley. But here is the best part: the trolley is free! There are four routes that allow you to jump on the Valley Metro Transit. So Scottsdale is not among the cities with the best public transportation. Nevertheless, Scottsdale's Old Town is a major tourist attraction especially for those who want to get a feeling of the Old West. 4.4 million people have taken a day trip to Scottsdale in 2017, most of them enjoying the shopping opportunities, dining, and swimming. With an annual occupancy rate of 68.3% in 2017 and with hotels charging $195 per night, don't you think that it is worth investing in a vacation property in Scottsdale?
How much does it cost to build your own home in Arizona?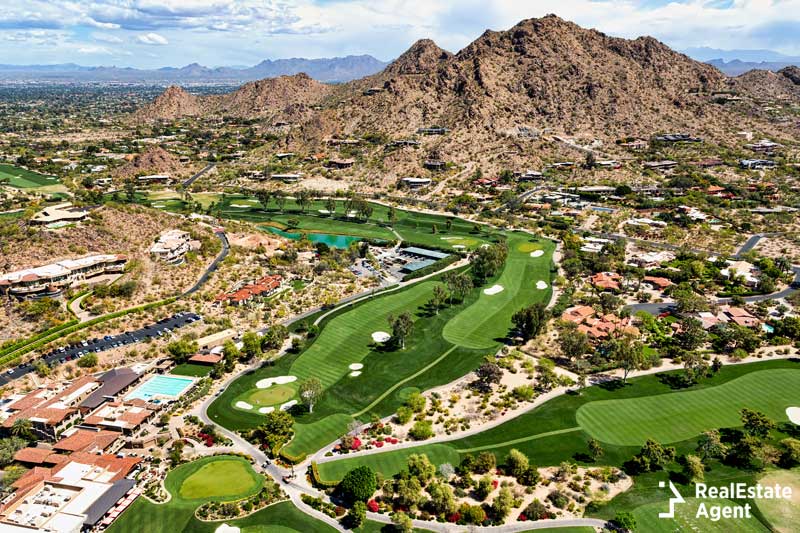 Since building involves so many uncontrollable variables, the idea is likely to appeal to the upper-high market or high earners, not rich yet. While initial building costs are quite considerable, the cost of home ownership in Scottsdale AZ must not be neglected, either. And it would be better to start from it when preparing the blueprints.
The cost of the blueprints starts at about $500 and can go beyond $2,000, depending on the complexity of the project. So, should you build a one-story or two-story house? On a small land lot, you may want to build a higher building to enjoy a larger yard. It is also cheaper to go up than out, so a two-story house is cheaper to build. But you can't build a house randomly. Most houses in the area follow certain styles or architectural currents. Ranch houses are quite popular, as well as the Tuscan style and the Mediterranean revival. So, you will definitely feel uncomfortable owning a tiny home in a neighborhood where homes are spread out around a swimming pool. Be aware that even your permit may be denied if you don't follow certain architectural guidelines. For example, the design of a building should bring out the region's naturally occurring materials, colors, and textures; it must have character. So, you can't build whatever you have in mind.
For example, in the R1-130 district, all lots must be at least 200 feet wide and contain no more than one single-family unit. Buildings cannot be higher than 30 feet, while the front yard should be at least 60 feet. The distance between two neighbors must be at least 60 feet, also. So, with so much space around the house and with the height limitation, building a house in Scottsdale doesn't come cheap at all. The city of Scottsdale encourages everybody to use the One Stop Shop for whatever information they need. You may find it at 7447 E. Indian School Road, Suite #105 Scottsdale, AZ 85251 - 8 a.m.-4 p.m., except on Wednesday (9 a.m.-4 p.m.).
Once you have your blueprints ready, go apply for a building permit. Arizona was the tenth state by the number of building permits issued in 2017. The cost varies from one project to another, but have at least $725 set aside for it. Then there are the following costs:
Providing access to utilities: $32,000
Lot clearing and grading: $2,700
Foundation: about $6 per square foot
Framing: between 60 and 70 percent of the final cost ($5-10 per square foot)
Electricity and Plumbing (including HVAC): $40,000
Exterior finishes: $12-20 per square foot
Interior finishes: anywhere between $4,000 and $8,000, but there is no upper limit
Hiring an interior designer: $6,000
Living in modular homes in Arizona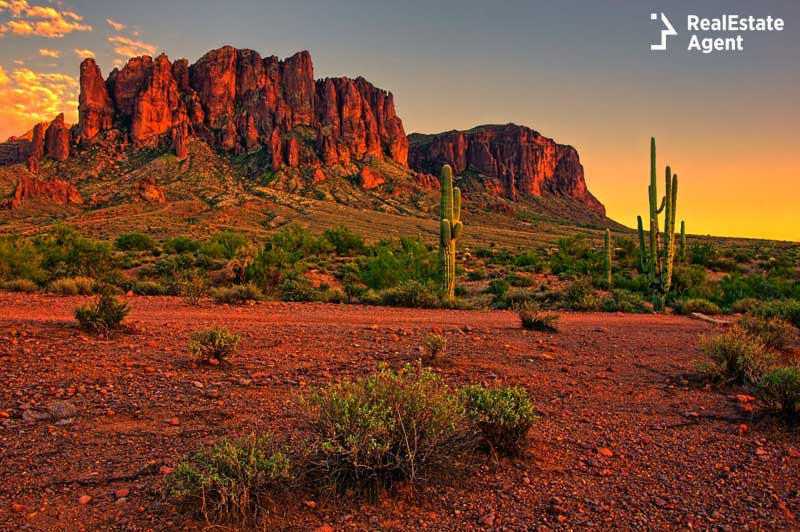 Now that you've found the cost to build custom homes in Scottsdale, you may want to find what it is like to live in modular homes in the Copper State. This type of dwelling might be a great choice for those who want to move in quickly. Scottsdale is home to at least 11 prefab homes manufacturers such as Britco Homes, Cavco, and Palm Harbor Homes. Though manufactured homes don't sound like the most glamorous dwelling, the industry is booming. Warren Buffet owns the largest prefab manufacturer in the country - Clayton Homes. The cheapest modular home on the market is located in the south of Scottsdale and is priced at $25,000 for 1,000 square feet (2 bedrooms, 1 bathroom). Modular homes in Arizona, and particularly around Phoenix, have been quite a hit since the 1950s.
According to the US Census Bureau, more than 4,500 residents of manufactured homes have been forced to move from the Phoenix Metro area to make room for new real estate developments. This trend continues today. Mobile home parks notify their residents that they have to move because the land is too precious to host affordable housing. With tears in their eyes, they pack their belongings but many modular homes in Arizona are so old they can't be moved without completely destroying them. So, living in modular homes in Arizona, and especially in Scottsdale, is threatened by the greed of large real estate investors. This type of housing is about $400 cheaper than a month's rent in an apartment building. Also, the median income of those living in mobile homes is only $34,000. However, real estate agents in Arizona are doing everything they can to locate affordable housing for every low-income family.
In conclusion, we have found that due to the architectural guidelines, the cost of building a house in Scottsdale might be too high for wannabe homeowners. Affordable housing in mobile-home parks is replaced by gated communities or other residential developments. So, those who want to move to Scottsdale on a tight budget should consider buying an existing home. There are plenty of luxurious properties as well as condos, which start at $132,000. And because Scottsdale's administration is doing so well at providing jobs for its residents, the city will continue to grow, so any real estate investment will at least retain its value in the future.