Not everyone can own a car, and in some parts of the country it's actually cheaper (and sometimes easier) to use public transport instead of a personal vehicle. Many cities are offering better and more accessible public transport as it becomes a necessity, especially in communities created for residents who don't drive.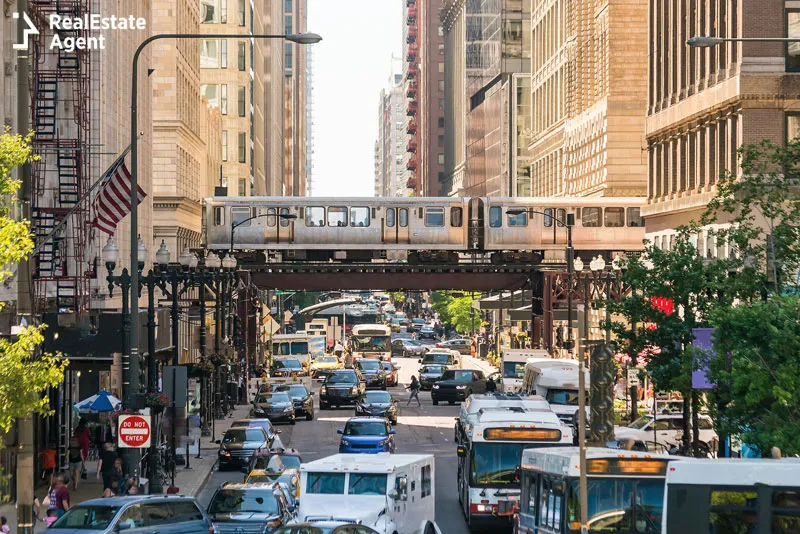 Public transportation is a multi-billion-dollar industry, one that employs over 400,000 people nationally. Over the United States, nearly 35 million people use public transit options every day, whether it's for their daily commute or a trip across town. That's an impressive number.
As more and more railways, subways, and bus routes are established, it's becoming easier and easier to get where you need to go.
Most of the cities on this list have functioning public transport systems already in place, so there's no need to wait for them to become useful. This list is also arranged by accessibility, so each city on this list has a high number of jobs within the area of transportation.
If you're looking for a new city to settle down in, but don't want to shell out money for a car, here are five locations with well-developed subway or rail systems in place.
New York City. Probably the most obvious choice on this list, but for good reason. With a sprawling network of subways, buses, trains, and ferries, New York City boasts a whopping 479 jobs per square kilometer. Chances are, if you're within walking distance of a station, you can get just about anywhere.
Los Angeles. While it has a reputation for being poorly managed or slow, LA offers a pretty expansive public transit system. With almost 40,000 jobs within 30 minutes in the central zone, it's obvious that people do manage to get around. The same study shows if you're willing to have up to a 40-minute commute, the number of jobs available nearly triples.
San Francisco. Second in the national ranking, the BART system in San Fran is well-known and well-used. It connects lower Oakland to greater San Francisco, and runs as far as South Mateo. With one of the most sprawling reaches on this list, this transit system makes San Francisco real estate agents worth talking to if you want to relocate.
Chicago. Ranking fifth in the national study, Chicago has a developed rail system with jobs centered around every stopping point. Many of the city's residents live and work within reach of the public transit, encouraging the development of jobs in that area and within the rail system itself.
Washington DC. With over a million jobs accessible through public transport, Washington puts itself fourth in the national listings. Even residents in the suburbs and outer areas have access to the metro system, making it one of the most efficient on this list.
Dallas, Texas.Even though public transportation in other metropolitan cities is much more developed, the city of Dallas is known as a friendly place to drive and it is a suburb-loving city. Dallas's prominence as a transportation hub was reinforced with the construction of the Interstate Highway system. With four major highways converging in the city and five interstate loops, the city of Dallas is one of the best cities to drive in. Also, Dallas is home to Dallas/Fort Worth International Airport, one of the biggest and largest airports in the world. In terms of public transportation, the DART (Dallas Area Rapid Transit) system is one of the fastest-growing mass transit networks in the USA. This system includes light rail and bus service. If you want to travel fast in between all the attractions found in this amazing city then contact one of our realtors in Dallas, buy a home here and enjoy it's splendor year-round.
If any of these cities are on your list of potential places to live, it might be worth your while to check out the public transport systems in your target area. Along with being environmentally friendly, public transport can be a cheap, affordable way to get around without the use of a car. You can use our Real Estate Agent Directory to find a real estate agent.