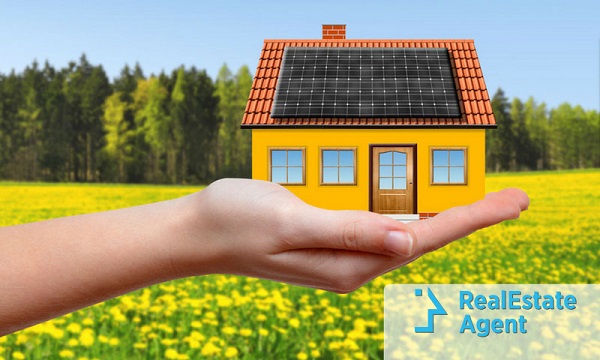 Spring is a beautiful season where temperature starts to warm and flowers bloom. And to the real estate market, this feeling of new life isn't just a metaphor. For a bunch of reasons, it is widely regarded as the best time to buy a home. But if you're a real estate agent, Spring has long begun when you prepared everything beforehand so that now - on the actual first days of Spring to the rest of America - your business flourishes. If you haven't prepared yourself... now is the time: read over and prepare what you can; better late than never, right?
Spring Real Estate Marketing Strategies
If Spring is a busy period for the real estate market – with everyone looking to buy a new home – you should get ahead of it: plan a marketing ploy to put yourself in a good spot when home buyers start looking to find a real estate agent. Are you a social media savvy agent? Start hyping the season on your channels as soon as you can. Maybe a countdown to Spring, when you'll unleash the most amazing properties? Link to something palpable that will make an impression; like a new website or enrolling yourself in The OFFICIAL Real Estate Agent Directory® to get more leads! Promoting the Spring season might help to entice even the ones who were on the fence about buying a new home. It's is a win-win situation.

Don't settle for the online spring real estate marketing strategies, though. Invest in the way you'll be presenting yourself during Spring. Make a new business card. Buy new clothes. What about a new haircut? Image is everything in the real estate market!

But here comes the rub…

Clients are likely to pop up in a bunch during Spring? Yes. Should you work with all of them? No.
Spring Real Estate Branding Strategies

Yes, Spring is a tempting season for real estate agents with lots of clients coming through the door.

But listen to these spring real estate branding strategies: it's best for everybody when you're able to give your best, and when you have dozens of clients to take care of; you seldom give your best. You don't want clients giving you a bad rep, saying you didn't give them your all.

A bird in one hand is worth two in the bush: set an optimal number of clients you know you can deal with; a maximum number of clients you will be able to give the attention necessary to bring in the best deals they need. If – when – you get to quickly bring the best deals for them and things are looking to beautifully close, then you can open room and accept new clients and do the same for them.

Turning down clients might sound like a crazy scary thing to do, but the truth is it actually can do a lot of good for your career. First, it's not like you're throwing money away; you have your other clients to earn commission from, and when you refer to other agents you can negotiate a referral fee so that when they close the deal, you get some money too.

Second, it shows you have integrity. You respect the needs of home buyers and home sellers and know your own limits. Plus; nothing is set in stone. Who knows? When a spot becomes available after closing a deal and you reach out to one of those clients you refused service, chances are that they will be happy to finally work with you.

Third, reducing the number of clients you take in might actually bring your Market Value up! Not only because people always want what they can't get, but because Spring can be the moment you finally focus on your desired real estate niche. Do you want to pivot and specialize in a specific real estate market like residential luxury real estate? Then here's the roadmap on how to refuse clients: focus on residential luxury real estate clients, refuse anything that doesn't meet your real estate niche's criteria. Plus, independently of changing your real estate niche, Spring can be the time for you to seek better real estate deals for yourself as an agent. Here's a scenario: you've reached your optimal numbers of clients when a new one arrives with an amazing property you know you can sell and get a great commission. He wishes to list it as an Exclusive Agency Listing but, because you are so busy with clients, you cannot risk adding a new one to your roster, spend time and efforts with this one and in the end make no profit from it, right? Supply and demand ratio, folks! You have the leverage here to ask for it to be an Exclusive Right to Sell Listing so you can make an exception and open one more spot for him on your client row.

Lastly, Spring real estate can be a good time for expansion as well.

If indeed you are being overwhelmed by clients, you don't even have time to manage the referrals you're giving… it's time to think about possibly stepping up your game to the next level. What about doing the broker's license exam and become a real estate broker, having real estate agents working under your supervision?

That's the beauty of Spring real estate. It is a time to make dreams come to fruition. Be it this spring or the next, organize yourself so when the sun shines and the flowers bloom, so do you and your career!

Real Estate Advice:

If all of these spring real estate marketing strategies and spring real estate branding strategies are old news to you: congrats! You're ahead of the game. Get even more ahead by roaming through our Real Estate Glossary for obscure terms so that when your client asks you something, you have the answer on the tip of your tongue!