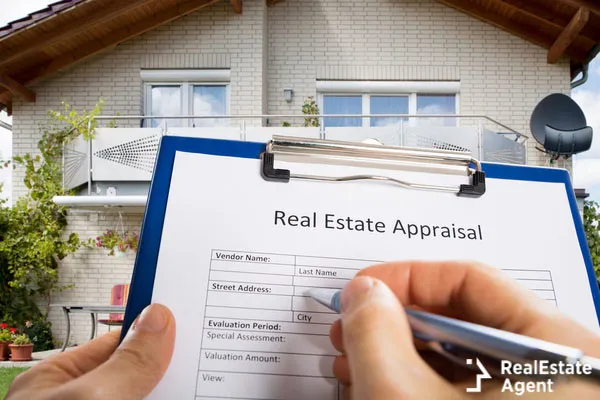 When refinancing or selling your home, the lender will want an appraisal to determine the home's value. Usually it must appraise for at least the amount of the loan. The lender will send an appraiser to your property to prepare an appraisal, which can depend on a variety of factors including:
Comparable and recent sales in the neighborhood
Your home's condition
Any features, any improvements or upgrades you've made
Square footage
Bedrooms and bathrooms
Location
Age of home
Appraisals can often be off by a lot, especially with a shortage of appraisers leading to people being brought in who don't know the neighborhood, schools, and other amenities. When appraisals come in low it usually results in either the buyer walking away or the lender declining the loan.
How can you dispute a home appraisal that's too low?
The first thing to do is study the appraisal meticulously to determine the data upon which the home value was based. You need to prove that the appraiser made an error or misjudged something.
After you've examined the appraisal of your home and are sure it's not right, contact your lender to appeal the appraisal. It's important that any claim you make be substantiated with evidence, so here's where you do your homework.
Study comparable properties in the area that have sold. The appraiser will rely in part on those sales figures to value your property. Note if there are new homes, foreclosures, or short sales involved.
List all improvements or upgrades that you made and renovations that took place in your home, because appraisers may not be aware. Have your agent there to meet with the appraiser, too, and share all data with them so they can advocate on your side.
If your initial appraiser wasn't from the area, you have a good shot at an appeal. Ask your appraiser questions, specifically about where they work – if it's over 50 or 100 miles away, they might not be the best person to assign a value to your home.
If your appeal fails, try a new lender. They can order their own appraisal and you can be prepared. You might have to pay for a second appraisal, but getting the loan to go through at the desired amount could be worth it!
By disputing your low appraisal, you have a better chance of selling your home to the intended buyer, as they will be able to get their mortgage approved with a loan that will meet their needs.
If you are refinancing, you may also benefit from a higher appraisal, which can make your financial institution look more kindly at redoing your mortgage. If your home is worth more than previously thought, or you can turn it from an underwater to above water proposition, you can come out ahead.
Don't give up on your dream of selling or refinancing your home just because of a low appraisal. Appeal, try again, and keep looking for ways to prove your home is worth a second glance!