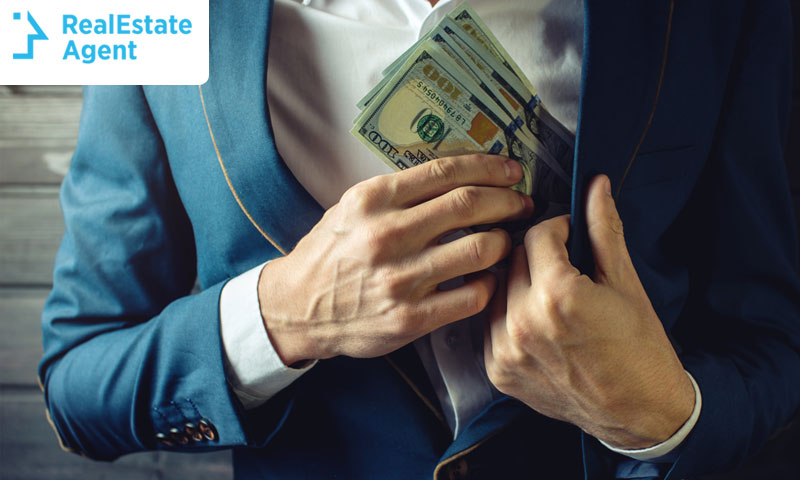 If one is to answer how much does a real estate agent really make, it will become very clear that the place where you make a difference on your earnings as a real estate agent is the real estate commission. The highest the house gets sold for, the highest the real estate commission.
So, technically, to raise your real estate commission = to raise the price of the house.
But, however backed by metrics, in the end, it's all about a fair market price – that is: a value to which both the home seller and the home buyer agree to make a transaction.
With that in mind, our team at RealEstateAgent.com came up with practical tips on how to add value to the home and convince the home buyer to open his or her pockets, effectively raising your real estate commission. Some are obvious, some are not. But if done right, your small percentage (and the smile upon your face) will grow larger.
Home improvement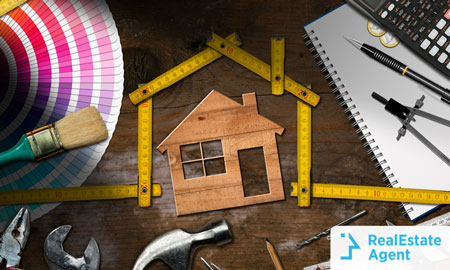 Home improvement is one sound tactic to increase the value of a home. The only thing is that this one relies a bit too much on the home seller, and sometimes he might not have that much cash, time and will to spend on home improvements. You should reason with him that he/she will be the big winner here. Yeah, 3.6% of a $30,000 increase in home value is very nice, but 80+% of that is much nicer; and that's what he/she will get if you two manage to pull the price bump via home improvements!
Plus, there's always DIY Home Improvement to increase your home value; sometimes your client doesn't need to make a big costly outsourced renovation but several small DIY ones.
Appraisal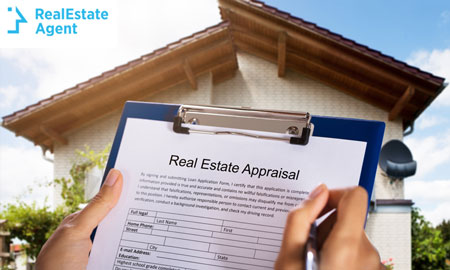 The whole idea behind the home improvement is done in order to try and convince not only the possible home buyers of your idea of a fair market value to the house but also to try and convince the appraiser. After all, it's the appraisal that sets the market price; a price ballpark to your property.
So you, being a diligent real estate agent that is interested in actively doing whatever it takes to raise your real estate commission, should get ready for the appraisal and hand the Appraiser everything he needs to make his/her work as smooth as possible. We're not telling you to do anything morally wrong – bribing, seducing, harassing – but they're humans, so if you make their lives easier, chances are they will be more relaxed to notice the good aspects of the house and don't get too caught up on the not-so-good stuff. Don't be afraid to assemble all of the info regarding the home improvements done, with the price costs, makes and models, before and after pictures etc. Assemble in an order that highlights the good things. Doing all of that, just might make the appraiser put a higher value on his evaluation, who knows? He/She will hardly put an extra zero on it because you made a nice folder and gave a tour of the house, but we're scrapping for cents that will add up and will raise your real estate commission in the end.
Home Staging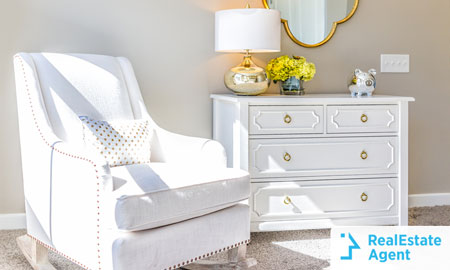 Home Staging really works. It helps home buyers figure out the type of living they'll be able to have inside that home. When you go to an IKEA store with the rooms all set up, each room with furniture telling a story, everything perfectly neat, lighted and smelling like new… don't you wish you could live there? It's the same concept.
Home staging can really convince the home buyer of a bigger fair market value and, with that, raise your real estate commission. However, in some cases, especially if dealing with a luxury real estate targeted to Millennials, doing the total opposite of a Home Staging and going Vanilla Box, can also raise the price. So, before doing it, analyze well what type of property you have in your hands and what kind of clients are you marketing it to. Speaking of that…
Marketing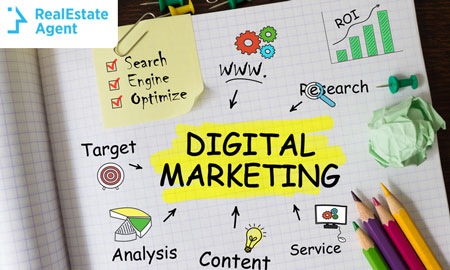 If you notice, the tips we're giving are all about creating a desire for the home buyer. The glow in their eyes. Sometimes, the house would go for a number, but because of the way you presented it, it tricked the buyer's mind and heart into looking to the house as worthy of another zero in its price tag. And that's the thing about marketing: what's really the difference between a Nike shoe and a smaller brand shoe? They both do the basics of covering your bare feet; but you pay much more for the Nike one because they sell themselves very well by creating – through marketing techniques – an inner desire on the consumer.
So, independently it falls where you feel more comfortable on the Old-School Marketing vs. Modern Marketing debate; play the game too. Make a video using real estate drone photography, sponsor a community event and knock on doors to show how the house is great and prepare the home buyer to get ready to pay up big time!
Now, beware: whatever you do, just don't go too overboard because it might backfire on you. You might look desperate and scare away customers. We know well the crazy things real estate agents have done to close a deal when the going gets tough… but think it through. It's better to be able to steadily get average real estate agent commissions than to get one huge real estate commission because of your efforts but never more because you've tried too hard and scared away all the other clients from you.
Self-marketing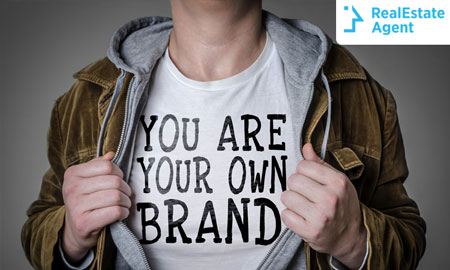 Lastly, it's important to work on your self-marketing too. This won't necessarily affect the price of the house but it will make it possible for you to, more and more, exclusively sign exclusive right to sell listing agreements; which is great because it means you won't have to make all those efforts to increase the home value (and your real estate commission) only for the home seller to sell via another agent and you get no money off of it, or you have to further cut your already fractioned share of the deal with the real estate agent that effectively got the deal.
It might also convince – if the situation arises – your clients to let you deal with a dual listing, which, in that case, would make you outright double your commission!
We hope you've figured out through this article how to raise your real estate commission. If there are any questions, or even suggestion on other ways to raise your average real estate agent commission, feel free to write it in the comments. Who knows? Maybe if it's a very good tip and someone reads it and, because of it, gets a bigger commission, you might even get a share of it out of gratitude!