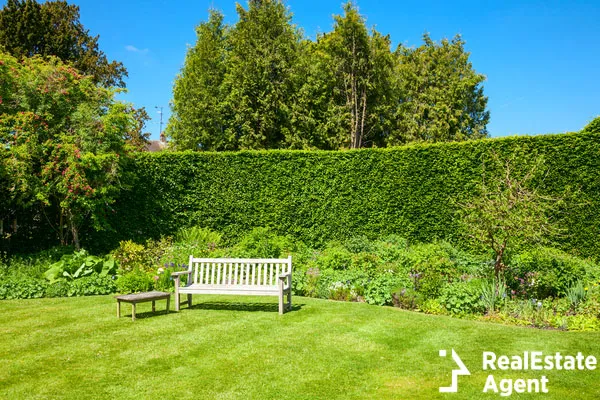 If you live in a residential neighborhood, there's a good chance that you've had to deal with neighbors who don't respect your privacy. Whether they're peering through a pair of binoculars surveilling your Sunday afternoon barbeque or dropping by unannounced to "see how you're doing", these unpleasant individuals are the bane of every quiet suburb dweller's existence.

There are other reasons why you might want to add a few layers of privacy to your home. Maybe you're introverted and adverse to unwarranted attention, seeking some extra protection from prying eyes. Perhaps you want to learn to dance, but you're simply mortified of being seen practicing your new hobby. Whatever the case may be, the end result is the same: you're looking to improve the privacy and security of your home. We can help with that!

Regardless of your reasons for wanting more privacy, there are a number of ways to improve this aspect of your home and property, many of which won't cost very much at all. From heavily tinted storm windows to privacy hedges and blackout curtains, there's a lot to unpack here. This being the case, we'd best get to it!
The value of privacy

In our modern world, individualism and privacy have taken something of a backseat to convenience and comfort. The government spies on us through our phones and computers, while the proliferation of thin walls and shoddy construction make it nearly impossible to achieve anything in the general vicinity of privacy.

For those that want to improve the privacy of their homes, there are a number of ways to do so. In this article, we'll be proposing a variety of different ways in which you can improve your personal privacy at home. These solutions vary widely in cost and ease of implementation, but the end result is the same: making you feel safer in your own home!
Storm windows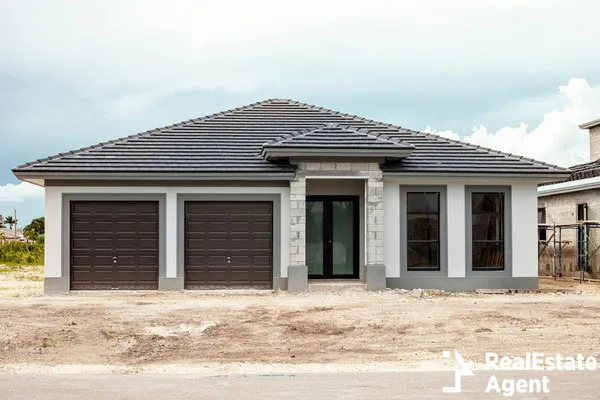 If you live in a state that's affected by natural disasters like hurricanes and tornadoes, the sight of these heavily tinted, wind-resistant windows is no doubt a very familiar sight. Consisting of plexiglass coated in multiple layers of polyurethane, these windows are shatter-proof and durable, making them perfect for these disaster-prone areas.

Storm windows have a different application that you might not have known of, however: improving the privacy of your home! With their heavily tinted or reflective surfaces, these windows make it virtually impossible for prying eyes to peer past their protective barrier. If you have neighbors close by, they won't be able to see anything that goes on in your home (this may be less effective at night).

In addition to improving your home's privacy, storm windows will also net you a number of benefits, including its obvious resistance to wind and impact. While installing these may be amply justified, watch out for their cost: with price tags that range from the low hundreds per unit all the way up into the low thousands for feature-rich models, you might have to take out a home equity loan to pay for this upgrade!
Privacy fences and hedges
If your property is on the larger end of the spectrum and you want to protect it from unwelcome visitors, another excellent option is the installation of privacy barriers. There are two primary types of privacy barriers: privacy hedges and privacy fences. Both have unique advantages and disadvantages, but they share the common result of improved privacy.

Generally speaking, privacy fences are a bit more pricey than privacy hedges, but can be installed with greater ease. Additionally, they're easier to maintain, while still fulfilling their purpose of functioning as a barrier between you and unwelcome attention. On the other hand, they're substantially more expensive than privacy hedges, while underperforming in their primary and secondary functions as compared to the alternative.

Privacy hedges, while more high-maintenance, have several advantages over the previous option. Privacy hedges offer improved protection from high winds as well as unwelcome intrusions upon your privacy, and can be trimmed and sculpted to suit your aesthetic preferences. As for their drawbacks, they're more high maintenance than the alternative, and can take a substantial period of time to reach maturity.

Soundproofing solutions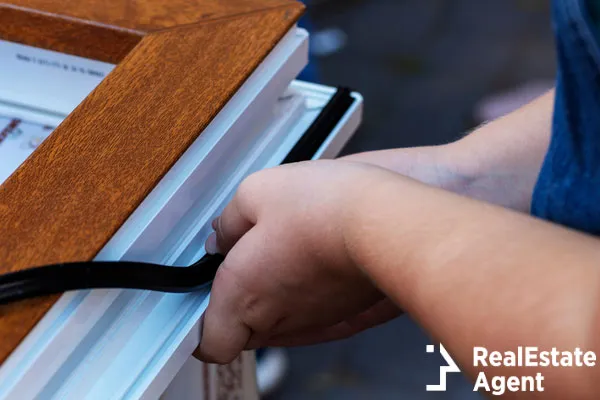 When it comes to unwelcome attention, visual intrusions are not the only threat to your privacy; you've got to think about sound too! Whether you want to engage in more… carnal activities or just want to play your guitar without performing for the neighbors, soundproofing can go a long way towards making you feel comfortable in your house.
There are a number of different ways you can improve the sound isolation of your home. Privacy fences, hedges and storm windows can both improve this quality, and should be considered for this reason as well. If these options are too pricey for you, however, there are other alternatives on the market.

Take weather sealing, for example. These inexpensive strips of insulating material serve the primary purpose of keeping humidity, moisture and heat out of your home, but can also keep the sounds of your personal life inside your home. What's more, they're quite easy to install, so you won't have to worry about hiring a professional!
Blackout curtains
While residential home owners may find the previous solutions we listed quite helpful, those who live in apartments (rental or otherwise) may not be quite as impressed. With little or no land and limited freedom to modify one's living space, you've got to get creative to escape unwanted intrusions upon your privacy. For anyone in this situation, we've got just the thing for you: blackout curtains!

Blackout curtains have been around for a while, but their name comes from their use in the second world war. During this time period, residents of large cities lived in constant fear that they would become victims of the widespread bombing raids that were commonplace during the war. As a result of this, governments dictated that citizens were to cover their windows with a thick, opaque cloth to minimize light pollution and make the city less conspicuous from the air.

While we no longer have to worry about night time air raids, blackout curtains still have their uses. No matter what your living space looks like or what kind of building it's in, blackout curtains are a quick, easy and inexpensive way to enhance the privacy of your home. Additionally, they offer a plethora of benefits, such as decreasing power usage for homes and apartments in hotter climates. There really aren't any reasons not to get them!
Conclusion
In our fast paced, technologically developed world, privacy is at times one of the most valuable commodities one can possess. When you're in public, your privacy is often intruded upon and you're helpless to stop it; but when you're in your home, you're free to improve your privacy whenever and however you see fit.

With this article, it is our sincere hope that we've given you some ideas as to how you can improve the privacy of your home and truly achieve a feeling of safety and security while you're in it. It may come at the cost of time, money and some hard work, but once your home is a private and safe place, you won't regret spending any of those resources. We wish you the best of luck!