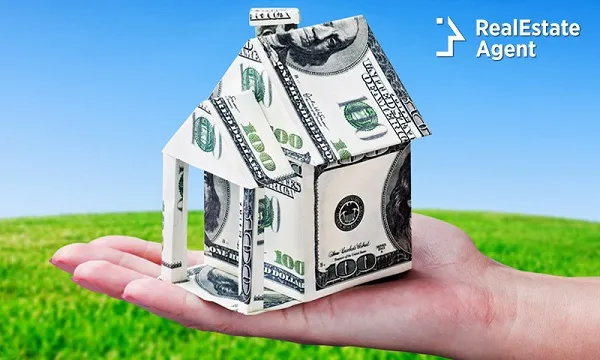 A question homeowners often contemplate is whether a home equity loan is right for them. While there are both benefits and pitfalls to opening loans, home equity loans don't differ. The only person who can determine if a home equity loan is right for you is you. Before you make that decision, it's best to understand what that is, the average interest rates on this type of loan and the pros and cons. This post will outline all - so keep reading!
What is a Home Equity Loan?
A great thing about a mortgage is your home's ability to build equity. Equity is a fancy term meaning your home has gained value from your original purchase price that you can turn into a home equity loan.
For example: if you purchased your home for $100,000 with a 20% down payment ($20,000) and have not made any other payments, then you have an 80% equity stake.
Another example; if that same $100,000 home was appraised with a value of $120,000 and you have $90,000 remaining on your mortgage, you have a 75% equity stake.
Use this formula to calculate your home's equity percentage (Home's Value / Amount You Still Owe = Equity Percentage)
There are two types of home equity loans so it's important you choose the best option for you and your household.
Home Equity Loan – You get a lump sum of money that has interest and a minimum monthly payment like that of a personal loan or credit card.
Home Equity Line of Credit – This is an option for people who do not need or want the full equity amount. A home equity line of credit allows smaller partial disbursements.
Can I Sell My Home with an Open Home Equity Loan?
Often when homeowners are thinking about selling their homes, they'll take out a home equity loan and use the money to remodel which in turn will increase the home value. This is a good way to use the funds because it's likely you'll be able to pay off your outstanding mortgage plus the home equity loan in one shot with the sale.
Another way to use a home equity loan is when you decide you want to buy a home and don't have the down payment readily accessible in your account. When homeowners decide to use home equity for a down payment on their next property, it's often homeowners who use a real estate agent to purchase an income property (AKA: vacation properties). An income property allows the homeowner to purchase a home anywhere in the world and turn that home into an income property where they rent it out on sites such as Airbnb.
What are the Benefits of Opening a Home Equity Loan?
Freedom – Opening a home equity loan can give your family a boost in cash when needed for home improvement projects or for a much-needed family vacation. We don't recommend taking out any excess loans to vacation, but it is an option. A home equity loan is a personal loan, so you have the liberty to use it as you wish and also the responsibility to pay it back with interest added to it.
Investment – If you choose to take a lump sum home equity loan and purchase an income property, this can be a big investment that funds higher education for your children, gets passed onto your family when you're gone, funds retirement, or puts extra cash in your pocket to pay your bills each month.
What are the Cons of Opening a Home Equity Loan?
Extra Expense – Each month that you have a home equity loan means you also have a minimum monthly payment that needs to be met. This can add extra stress to your finances if not weighed correctly.
Interest Rate – Many factors play into your ability to get a loan and one of those is your credit score. Your credit score can determine the interest rate on your loan whether it be higher or lower. Average home equity loan interest rates are between 3-7%.
Having Excess Cash Disposable – It's a sad truth that many homeowners are terrible at budgeting their money and often live above their means. For those homeowners, having an option to receive excess cash to fund their overspending habits can be a terrible thing.
Now that you have all the knowledge, you can make an informed decision on if a home equity loan is right for you.