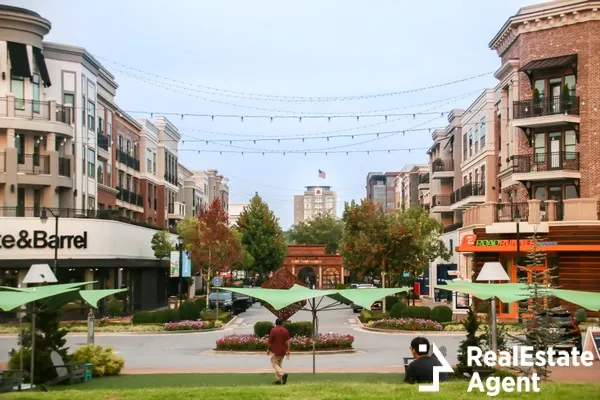 When you begin to toy with the idea of relocating to a new city, no matter how many cities are initially on your list of potential new homes, there is always one that comes out triumphantly in the end. That is the city that fits your family's lifestyle the best and meets all your expectations for a new hometown. A place where you and your family will fit in, belong and thrive.

During the beginning of your research, you might have as many as 10 cities that you are looking into. Especially if you're considering a move in the Atlanta Metropolitan area. The suburbs surrounding this major city all have some winning arguments and characteristics, amenities and neighborhoods that could spark your interest. But you have to look at yourself and your family and take everything into account in order to find the best place to live for everyone involved.
It is for that reason that we compiled the following list of 5 pros and 5 cons in order to shed light on the best city of Atlanta's Metropolitan area and one of the best places to live in Georgia.
The city of Alpharetta, Georgia will truly exceed your expectations. With premier amenities, shopping centers and quality of life, it's easy to see exactly what makes this small-town of around 66,000 residents really stand out. But like every other place in this large country of ours, there are some things that are less than perfect. We'll make sure to explain those as well and by the end of this article, you will have all the information necessary in order to make an informed decision. We are promoting Alpharetta because, from our standpoint, the good outweighs the bad with little to no effort, but you can decide for yourself. So let's start.
The Shining Pros of Living in Alpharetta, GA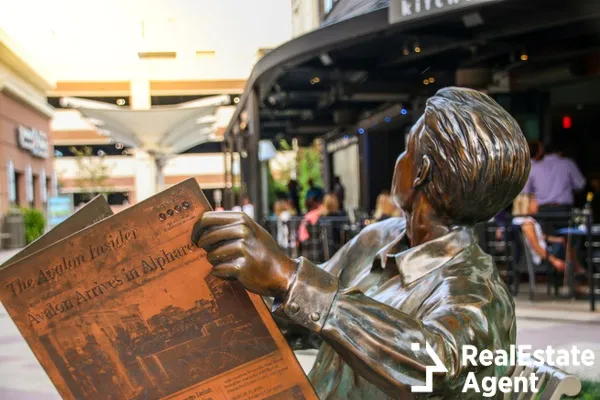 As we go over the pros of living in Alpharetta GA you should be aware of the fact that we did limit the list to 5 examples each. We only mention this because the pro list would have been lengthy, busy and very particular to the city. With a limited room for an explanation, we chose to focus on the most important elements of this city's great appeal.
Live. Work. Play.
As the city's development continues in the most thoughtful construction project imaginable, they focus on an idea to better meet the needs of the residents living there. In order to further improve the living conditions of their citizens, in Alpharetta, there are three areas where the "Live. Work. Play" idea has been implemented so far.
Far from being a bedroom community, in these areas, people get to live in a wide variety of housing options (from condominiums to townhouses, mansions or condos), walk to their job (the city's walkability rating is good and future plans are put in motion for making the city even more pedestrian-friendly) and enjoy fine dining and shopping experiences just a few minutes walk away from their home. The most established Live. Work. Play area is Avalon, located west of the downtown area which has luxury living as well as company headquarters, shopping centers and dining options.
The second one we'll have to say is the Downtown Alpharetta City Center with main street living that allows for a charming lifestyle with quaint boutiques and local dining as well as job opportunities all around or entertaining events. The last, but we think not least, such development is Halcyon to the north-west of the city, the newest "Live. Work. Play." community with access to the Big Creek Greenway Trail right outside your door. There are also plenty of places where you can shop, dine and entertain yourself all in one. If you're thinking of finding a home in one of these areas, just contact real estate agents in Alpharetta GA so you can find the perfect fit for your family.
Education System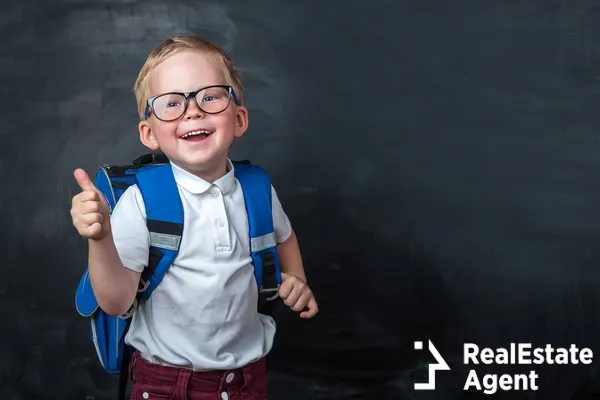 Starting from the top, it's easy to see why Alpharetta, Georgia is the best place to live for families in Georgia if you take one look at the city's schools. Access to high standard education has been one of the main focuses of the city being very much aware of the fact that proper education is the key to a sustainable future. It is why in Alpharetta you will see a high desire to ensure that the education of children and young adults is at the highest of levels. With both private and public schools offering top-rate education.
That is why people in Alpharetta, GA don't have to spend their savings in order to send their child to a private school because if the public schools are as good as the private schools, there is no need for the extra tuition costs. With a total of 113 schools that get average test scores that are 22% higher than the national average. Compared to the educational system in all of Georgia, Alpharetta has 4 schools ranked in the top 10 best schools of Georgia with average SAT scores between 1121 and 1131. The best of them all being DeKalb School of the Arts, followed closely by Alpharetta High School, both public schools.
Job Opportunities
As the city developed and the community grew, the job industry took a few pointers and followed suit. As the city left behind its ruler roots and became a residential community that is known as the technology city of the south. While the median income per capita increased, so did the variety of jobs available and companies found a location with highly educated residents that have a median age of 38.4 years. As we live in the era of information and technology a project was implemented for improving the city's internet network through fiber-optic.
This led to an explosion of tech companies relocating within the city's border and today, there are over 600 tech companies that call Alpharetta, GA home. The tech industry is the largest employer in the city as well as the most specialized industry within the city. Surprisingly, however, the tech industry doesn't offer the highest salaries, but with a median income per capita of $85,000 it comes in at number five. This brings the median household income to a whopping $144,000 per year. For the record, the highest paying industry is the management of companies.
Quality of Life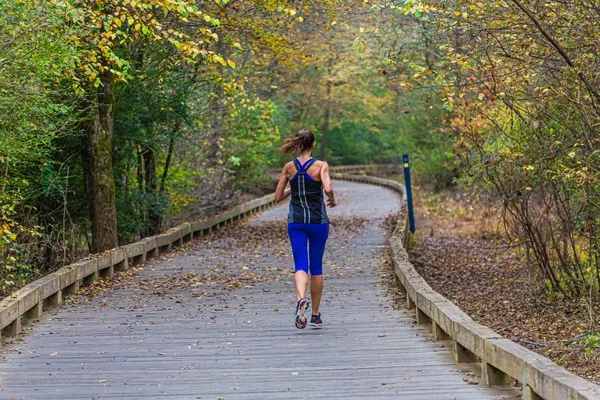 With a great neighborhood and every box of expectations checked, the city of Alpharetta, Georgia focuses on the quality of life for its residents. With the new developments and desire to further improve the city's walkability score, the future plans will continue to improve the living conditions here.
With great schools, amazing job opportunities, safe living and relative affordability, the city's appeal not only attracts new residents every year but now companies and projects as well. With linear greenways that will expand in the next few years, pedestrian walkways that will be implemented in the future as well as plans to improve the traffic situation in the city, Alpharetta will manage to outrank not only the cities surrounding it in every aspect but also similar cities from other parts of the country.
The sustainable development of the city created a community that is involved in its own development and makes sure to take care of every aspect of living there. The parks provide plenty of entertainment options and things to do in the city making an active and healthy living a priority.
Tight Community
The south is famous for its friendliness and a sense of belonging within a community, so why should Alpharetta be any different. As there are neighborhoods where you can live, work and play, developed in such a way that the residents of those areas have everything they could possibly need in close proximity, it is only logical that your grocery vendor knows you by your name and the postal lady pats your dog. Everyone is a part of a very big happy family. If you are a reclusive person that doesn't want to socialize or get involved in the community then maybe Alpharetta is not the best place for you because after on day one the neighbor across the street from you might just say a friendly hello. Of course, this comes with the territory and the residents of Alpharetta are some of the most charming people you could meet. It's no wonder that Alpharetta was named the friendliest city of the South and the 7th friendliest city in the US.
The Shadowy Cons of Living in Alpharetta, GA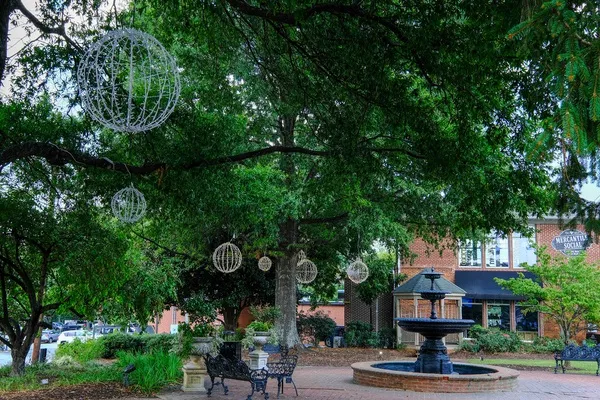 We looked around to take notice of the things that disturb the residents the most in order to supply any prospective new resident as much and reliable information as we possibly could. While the city of Alpharetta has an expansive list of things that make it a great place to live it isn't perfect and we managed to find the most disliked aspects of living in this Atlanta suburb.
The Heat
While not in Florida or even close to it, the weather in Alpharetta, Georgia might come off as a surprise for people coming from the north of the country. With four seasons, the climate is mild and temperate but there is a period of approximately 2 months from the end of June to the end of August where temperatures rise towards 88°F. You'll be thankful you have an AC or a pool during those months as other activities within the city might be too energy-draining otherwise.
Humidity
With the heat comes humidity and during that two month period, the atmosphere can get muggy. This can affect your productivity levels and frustrate residents with long hair. Any hairstyle that is not tied up in a ponytail or a top knot will probably get ruined as humidity likes to ruffle long silky locks and turn them into frizzy hair-dos. Keep a hair tie on hand for when it gets too much as a good time can still be had with you locks in a bun.
Pollen
There is a high pollen count in Alpharetta that might affect you if you have seasonal allergies. In regards to tree pollen, the main concerning kinds are the oak and birch trees that have a high pollen release period from late March into early April and go down by May. There is also a Fall pollen season from the beginning of August till mid-September. Make sure to close your windows and limit outside activities if you are predisposed to allergies during those periods.
Winter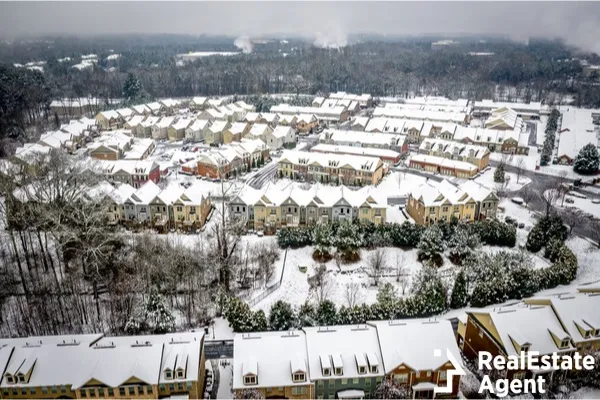 While Alpharetta is located in the South it has, as mentioned above, four seasons and Winter is just one of them. There are about 8 days a month during Winter when temperatures go below freezing. As far as snow is concerned, there is a decreased chance of white winter days, but they can happen and when they do it will only be a soft cover of white specks that will melt away by afternoon. On the plus side, however, when there is a snow day you might just find out that schools close and activity stops in the city.
Traffic
During rush hour, if you have to drive across town for errands, you will find that the term rush hour is an ironic one. It doesn't matter if people are rushing because they won't get anywhere really fast. Of course, it all depends on where you are driving and at what hour because while in the morning you might face some delays while going to work, also in the morning it might be easier to go home, the other way around. The city of Alpharetta, however, plans to build express lanes to aid the rush hour traffic and also improve the quality and time of your journey.
Conclusion
As the pros far outweigh the cons in a city like Alpharetta you might come to the same conclusion, that this city is the best place to live in Georgia. If there are any possible cons that can be righted they have been for the past decades or will be righted in the near future because the developers and leaders of this city are focused on the quality of life they provide. The residents of Alpharetta are happy people that can enjoy the best part of living in a city that doesn't take itself for granted. It may have required a lot of work from some very smart and talented people, but life in Alpharetta is great all around.
Just so you don't go away empty-handed and with your head filled with information take this article along after you Like it and Share it with your friends for the posterity of this beautiful small town.