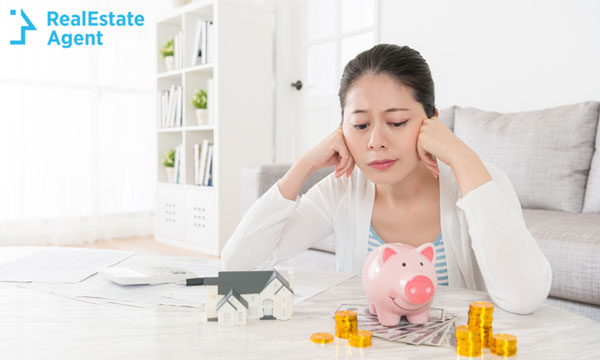 Whenever someone decides to buy a house, there's always that question: what if I pay it off with cash, all in one shot? Enticing as it may seem (for both the home seller and the home buyer) it's not all black and white – if you've been following our Real Estate Tips and Advice for a while, you've probably realized by now that nothing in Real Estate ever is, right?
In this article, we will answer the question, whether you should buy a home with cash. In detail, we will discuss the advantages and disadvantages of both buying real estate upfront vs. mortgage. We will shed light upon its temptations, pitfalls, and reasons.
First, let's discuss how buying a house with a cash process differs from getting a mortgage.
Buying a house with cash tips
The first box to check when you start the home buying process concerns funds: Do you have enough money in the bank to pay the full value of the house upfront? The best thing about the whole buying a house with cash process is that you don't actually have to have the total asking price of the house you have.
The perks of paying upfront
You need to have an available amount of cash close to that asking price, as you'll likely manage to negotiate with the home seller a lower value because you are paying directly to him. And he'll probably agree, because imagine this: another guy makes an offer on the house, paying the full price he asked, right? They go through with the appraisal and everything. However, the mortgage lender ultimately doesn't approve financing, and he lost a lot of time with all of that.
As an aside, let's do some basic math calculating mortgage interest rates, a financial burden you would otherwise escape once you pay upfront. When you buy real estate with hard money, you save money on mortgage interest, which will undoubtedly increase over time. A new homeowner who takes out a $200,000 bank loan with a 30-year fixed-rate mortgage at 4% interest would spend a staggering $144,000, approximately, in interest over the life of the loan. Not to mention that missing a mortgage payment can have serious consequences.
Cash means bound and determined business
Buying a house with cash shows you are a serious buyer and leads to quick sales. If he's game to it, he'll have the money in his pocket and the house fully transferred to you in less than 2 months after he accepts the offer, which will hardly be the case when getting a mortgage loan. Nonetheless, we have to consider various mortgage loan types too. And even if something happens and the deal falls through, it will happen much faster, and he'll be back in the market.
Key details not to be missed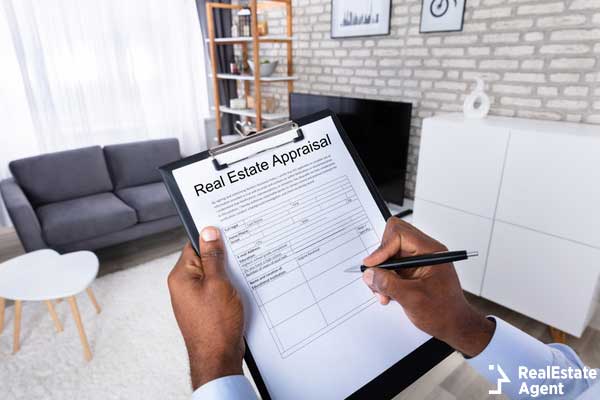 Now, after the home seller and home buyer reach a fair market value, they could go directly to the transfer of title, but they shouldn't! Buying a home with cash should be exactly like the home buying process with a mortgage when it comes to the meticulous warranties of the process i.e. home inspection, appraisal, and title search. These should be specified in the contract between both parts as contingencies to the deal.
One of the attractions of paying in cash is the ability to skip all of the appraisal fees and closing costs, we know. We must mention, though, that there are certain cases when you can dispute home appraisals. Still, they're worth it, and, nonetheless, it will still be faster than the regular mortgage home buying process because both parties won't have to work around the mortgage lender's schedule to sign the paperwork. All they need to do is find a date that's good for both; the home buyer brings in the cashier's check, signs, and is done. They won't even tire their wrists so much because the paperwork will be far less substantial than if the home buyer was financing it with a bank.
You must have a foolproof home insurance policy!
And, let's not forget that getting a mortgage home insurance is almost mandatory. Banks need assurance that, should you default on your payments, they'll have a house in good condition to put up for auction and retrieve some of their losses. When buying a house with cash, the home seller doesn't care what you'll do with it. It's your house; if you want to destroy it, it is your problem. But, hey, who wants to live in a dump? Find the most affordable home insurance you can, but have, at least, the minimum.
Why so few quick sales?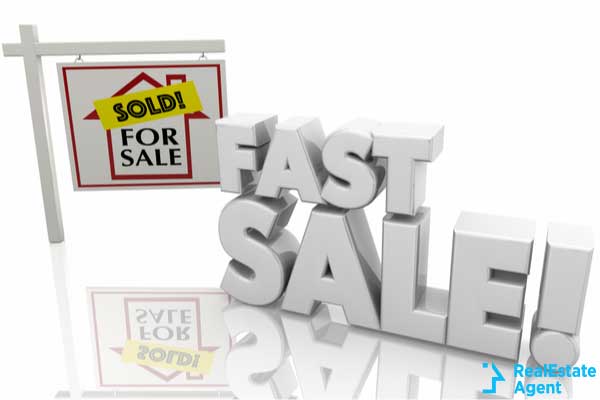 So, by examining the cash home buying process, you've probably noticed that, for the home sellers, the greatest feature of it is the quick sales, right? It's much much faster. Plus, buying a house with cash can give you an advantage in a bidding war for a house.
But if it's so cool, why do so many people prefer getting a mortgage instead?
While everyone thinks about skipping the mortgage hassle, few actually go through with it: under 25% of the US population ends up buying a house with cash. And why is that? Well, there are quite a lot of reasons.
First of all, let's face the harsh reality: the price of real estate is, and always has been relatively high, and few can afford to get such a large amount of money out of their side pocket all of a sudden. According to Zillow, the typical value of US homes was $270,000 in January 2021. One can fully understand that this sum is simply unattainable for the larger 'audience'. Otherwise, many would entirely skip the often convoluted and confusing mortgage-based banking system. Or would they?
Payment in cash can leave you penniless
Fulfilling your real estate dream is wonderful, of course, but if you spend it all buying the house, you will have no money to populate it, update it, eat well and have fun. Liquidity keeps your real estate dream from becoming a nightmare and mortgages allow you precisely that: the ability to go away on a trip to relax, investing in your family's education, and not going bankrupt when the roof or the plumbing has a problem. Albeit think of home renovations as an essential investment for the future. There are crucial tips for house facelifts that will increase your property value and garage renovation ideas. To add, there could be, God forbid, medical emergencies occurring when you will, by all means, need cash.
Getting a mortgage is a wise and more sustainable choice. And because of that, because our economy is an eco-system, there are several first-time homebuyer programs and federal housing mortgage loans to make sure the community grows without disrupting the whole society with it. So, buying a house with cash should be viewed as an aggressive/advanced investment tactic and not the "natural" way to do business. Also, of course, don't forget to keep up with your mortgage payment in time!
Paying trends during the pandemic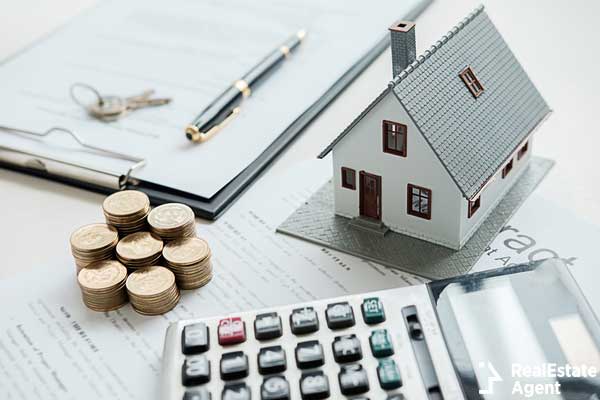 As a direct consequence of the Covid-pandemic and the subsequent lockdown, people decided to relocate from metropolitan areas to quieter and more tax-friendly locations. Consequently, in smaller towns and suburbs, housing market prices increased to almost record levels. You might be interested in cities where real estate is booming during the pandemic. Homeowners were satisfied since they received the original price they demanded. Another essential incentive to buy affordable houses was low mortgage rates. Sellers and realtors had to accommodate new circumstances and learn new methods to sell homes during the pandemic.
The price surge has prompted two financial strategies in which people sought to earn quick profits on properties or avoid the need for mortgages entirely. The first maneuver was house resale. People acquired real estate in the hope of reselling them for a profit, a pretty feasible approach to generating a quick buck.
Not so surprisingly, in several housing markets, buyers started to pay for homes in cash. The reason behind this phenomenon was the emergence of the hot seller's market. House sellers did not have to wait to acquire buyers for 'ages'. Homes were in great demand, so sellers favored hard money over mortgage payments. If a buyer did not have the necessary cash, they most definitely missed out on a chance.

People paying upfront for homes accounted for 20% of all purchases in the American real estate markets in January and February 2021. According to MSN, Reno, Nevada was the definitive leader, where 51% of assets were carried into effect using cash. The list of small towns with the most cash payment goes on: Torrington, Connecticut, Canton, Ohio, Kahului, Hawaii, and Racine, Wisconsin.
Listen to expert real estate agents!
But whichever you choose, our most comprehensive advice is to work with a real estate agent. If you're getting a mortgage, they will have the means to guide you through the possible pitfalls and give you the fastest detours to that sweet spot you want to get to that moment when you finally get the keys to the house and start living inside it.
And, when buying a house with cash, they become even more valuable to make sure the needed safety requirements natural when getting a mortgage are adapted and observed in your home buying process, so no one gets the short end of the stick. Feel free to use The Official Real Estate Agent Directory® to find the local real estate agent closest to you, and good luck!