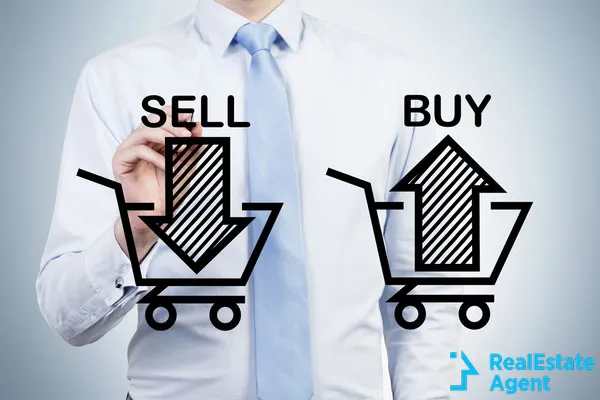 If you are looking to buy a home and already own one, the age-old question is whether you should sell your home first before you buy a home. There are pros and cons to selling first just as there are to buying first.
The way the home sales process works is that home buyers and sellers come to an agreement and a contract is signed. The buyers usually put up a small amount of money that's held in escrow as a good faith gesture that they are serious about buying the home. From that point on there are inspections, title searches and other forms of due diligence to ensure the home sale will meet legal standards.
That usually takes a few weeks to a couple of months. Ideally, you would like to time your sales so that you can close the home you are selling at the same time as the home you are buying. If you can make that scenario work, then you should. But things don't always work out that way, which is why you may find yourself having to sell a property before or after you buy another one.
Selling your home first
The big advantage to selling your home first before you buy another one is that you don't have to worry about the potential financial burden of having two mortgages at the same time. If you go ahead and buy a home and then have trouble selling your other home, it could mean months of double mortgage payments, which could create a large financial burden. A disadvantage to selling your home first is that you may have to find a temporary living situation if you can't find a new house before the sale of your house closes. That also can cost you extra money, especially if you have to put your belongings into storage.
Buying a home first
There can be advantages to buying a home first. For example, if you wait until you have a contract on your home before looking to buy a house, you could miss out on the best deals in the market. If you are buying a brand new home, waiting to put a contract on one until you sell your home could mean the prices go up. On the other hand, there are drawbacks to buying a home first. If you buy a home first and can't sell yours, you could wind up not being able to close the deal and have to back out. If market conditions change, and you can't sell your home first, you could be stuck with two homes and facing the risk of foreclosure if you can't afford both of them.
Though the question of whether to buy first or sell first may be influenced by a number of factors, such as real estate market conditions and your finances, it ultimately comes down to personal preference.