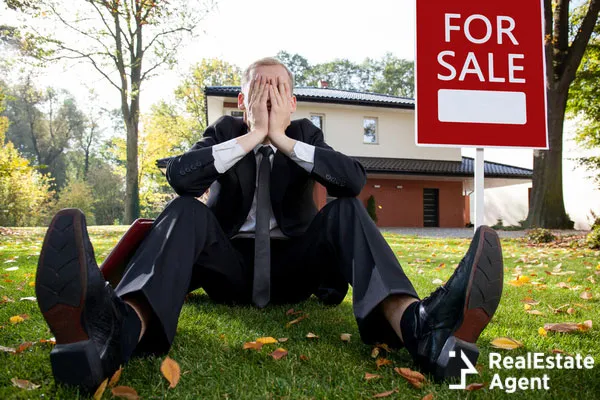 Selling properties is a daunting task particularly in the beginning. Consider reviewing your skill sets to help mitigate the challenges.
Below we present six possibilities that may be hindering the process. Review each one, gain insight on what to avoid and how to address each situation.
First Reason: Business Plan
Just like any other business venture, a plan is crucial. The real estate agent that takes time to develop goals, timelines and benchmarks will do well. Once things are flowing, check in with the plan and have personal lesson learned sessions. Better yet, schedule time each week to review where things are. Doing this will bring things back on track before they are too far off.
Second Reason: Realistic Expectations
Real estate is not an average job. It takes a level of motivation to follow-up with each prospect. This means putting listings on a variety of real estate agent directories and checking in for any leads. Keep flexible business hours with a focus on building clientele. The goal setting is there to guide you, but have realistic expectations about closing every contract.
Third Reason: Commitment
The real estate agent that starts without a full commitment to the opportunity will certainly fail. This speaks to the last section. It is hard driving around to a variety of MLS listings or shaking hands with new prospects daily for weeks and months on end without hitting pay dirt. Optimism wanes further after staging a plethora of open houses without getting a contract or with numerous appointment no-shows. Those with a bedrock commitment will weather this risk.
Fourth Reason: Going Solo
It may be true that you are your own boss. However, networking can be a life saver in the real estate industry. Joining professional organizations and attending conferences and seminars will connect you with others that can provide new information. There will be times fellow real estate agents can assist with moving difficult properties. This is an obvious win-win situation. Avoid the attitude that you can do it alone or this opportunity might be missed.
Fifth Reason: Professional Presentation
Staging an open house requires the right setting and so does the personal presentation of the real estate agent. This translates into having the appropriate business attire such as suits. In addition, being well groomed and arriving in a car that is well-maintained is paramount. Sellers and home buyers will not be comfortable with an individual that is disheveled or not prepared. Having solid communication skills is essential to work with broad demographics. However, be cognizant to avoid jargon that clients will not understand. Read our blog for tips to take your upcoming open house to the next level.
Sixth Reason: Dependability
Keeping appointments or any other commitment with clients and colleagues is a reflection of your work ethic and character. Being punctual and completing tasks as promised will help build the desired reputation. While rescheduling some commitments is unavoidable, too many will negate your hard work.
Before jumping into this exciting career, prepare with contingencies for the reasons discussed here. Organization is an example of a required skill that serves its purpose from the first day. A caveat is to stay current on sales strategies with training.