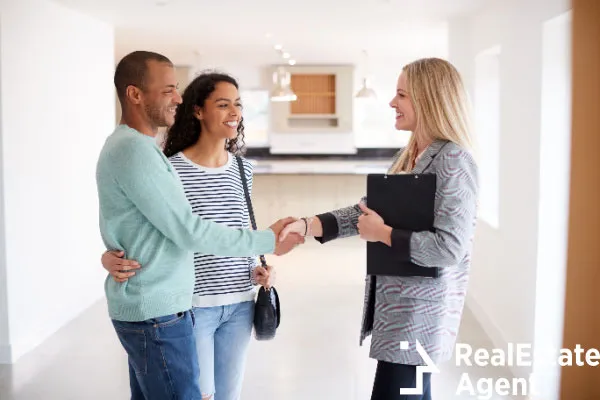 Times are tough for everyone involved in real estate. Key players are concerned about the US economy's downward spiral. 2023 headlines are full of depressing buzzwords, such as rising interest rates, inflation, and recession, which also affect the American real estate market. "Should I sell my house during inflation, and would it be worth it?" home sellers often ask themselves. What happens to house prices during inflation, anyway?

This piece is designed to deliver all the background information you'll need to make an educated decision. In addition, it offers valuable tips on how to close a housing deal during inflation, all wrapped up under realistic expectations.
You can't go wrong with professional realtors, even during inflation!
Off the bat, let us address the elephant in the room! While 2023 predictions on the US market trends are universal, particular regional real estate markets can differ from the mainstream! Suppose you wish to dip your toes into the isea of financing your first home in 2023. Or, you want to make money and invest in properties despite inflation. If you're a home seller, you should discover what sells a house best to boost your returns.
In either case, contacting expert local real estate agents is the best way to start this exciting journey. Their field expertise will prove crucial in assessing the local market in your service!
Picture the US market's present distress in an economic context!
Homebuyers and investors are appalled by skyrocketing asset prices and a rising housing shortage! On the other hand, "How to close a deal on a house during inflation?" is the most topical question on sellers' minds. Sellers worry about failing revenues as they are forced to sell their homes below the listing price! How come the once thriving housing market fell so deep?
The pandemic called for extreme measures.
We can trace the roots of the present economic stagnation back to the Covid-19 pandemic. The ominous event triggered a "mini-recession" to which the US economy responded quickly and, at first sight, efficiently and by the book.
For instance, the Federal Reserve eased the monetary policy by reducing the mortgage interest rate to encourage real estate investments. Secondly, the US Congress passed the stimulus money bill. About five trillion USD was pumped into households, businesses, local governments, and public institutions. The cash reserve was also raised.
When high demand for goods collided with a shortage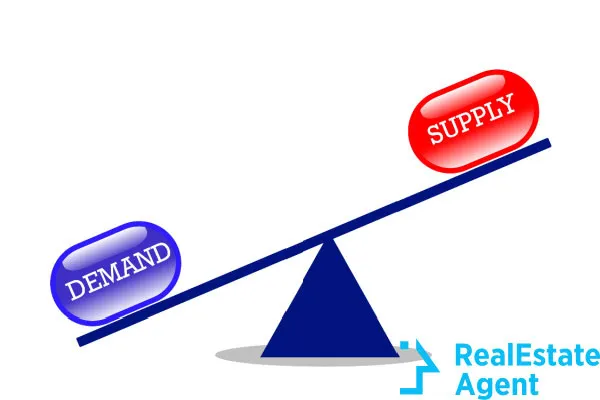 The consequences of the three-month recession and economic measures soon started to show. 2021 saw a rise in prices by about 4.7 percent, reaching a world-high level of 8.6 percent by 2022. Still, other factors also contributed to rising costs. Food prices skyrocketed caused by supply disruptions and drought-affected harvests. Second, the Ukrainian-Russian war led to (building) material crisis.
Severe supply issues soon blocked the high demand for goods. For this reason, businesses and manufacturers had to raise their prices. Also, money lost its purchasing power; in other words, it was devalued. So, keeping your assets in cash during inflation is not a good idea.
How does inflation affect interest rates?
Inflation will surge when interest rates are down. How does raising interest rates help inflation? To counterbalance the inflationary pressures, the Fed raised the interest rates (the extra amount you pay for borrowing a loan). Their objective was to equalize the demand and supply equation. It's logical since consumers won't buy as many products and services at higher prices. Then, producers and sellers will be forced to lower their prices.
Families, home seekers, and investors benefited from lower mortgage rates at the pandemic's beginning. Therefore, the housing market boomed during the pandemic because many decided to leave their big-city residence behind and enjoy more spacious homes at affordable prices.
What goes up must come down.
Shortly, 2022's hottest real estate markets turned into seller's markets, where demand for housing soon exceeded the supply. Sellers and house flippers made an outstanding profit. Nonetheless, by increasing the mortgage rates, the Fed ended sellers' and investors' dreams. It goes without saying that promising properties for investment also became very difficult to come by. So, how does inflation affect interest rates? In a nutshell, it raises the cost of borrowing money, making all parties' lives miserable.
The housing market inflation killed the joyride!
The American real estate market went through a mind-boggling shift for the worse after the pandemic. First, homes were affordable for many. Soon, however, sellers realized they could ask for a heftier price. The increasing property shortage favored sellers even more.
Though housing market forecasts for 2022 envisioned a moderately bright future, the Year of the Tiger ultimately didn't fulfill its promises. For starters, the mortgage rate grew to seven percent by fall. The inflation demonstrated its strength in home prices. Did you know that the median national home sale price in 2022 jumped to approximately $386,000, marking a ten percent increase since 2021?
The National Realtors Association reported an 18 percent drop in home sales the previous year. Subsequently, 2022 proved to be the slowest year for property sales, holding a record in a decade. A vocal group of analysts declared that the housing market had turned against us. Under such circumstances, many sellers ask themselves, "Should I sell my house during inflation?"
What happens to house prices during inflation?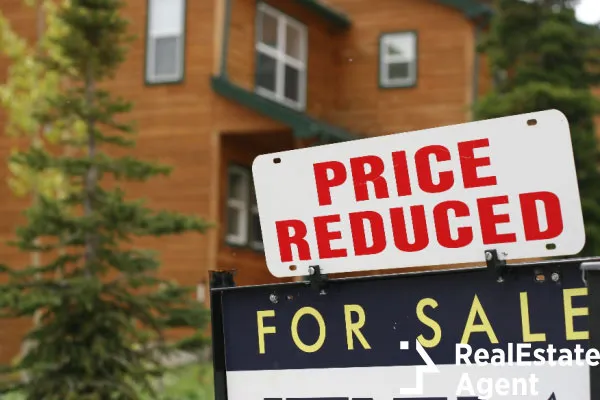 To make things worse, the Fed's neighborhood rebirth plan failed to live up to its hype as new constructions progressed sluggishly. From all these facts, you can deduce what happens to house prices during inflation and how they affect the market.
Theoretically, reaching a balance answers the "How does raising interest rates help inflation?" High interest and mortgage rates help push housing market inflation down once prices are so exorbitant that few can afford them. As a result, sooner or later, sellers must lower their prices.
What are your options in selling a house during inflation?
The housing market inflation put a strange spin on things. First, don't listen to unfounded rumors, according to which rising interest rates are the final nail in the dying market's coffin. In the end, it all comes down to two alternatives.
Wait till the market settles!
If money isn't a pressing issue, you can postpone selling your home till the market stabilizes. This implies buyers and investors will regain their (now broken) motivation to purchase assets once the interest rates normalize. We know that, due to inflation, your returns after the home sale would be higher now. But so would be the expenses of moving out and relocating. Presently, the house closing costs are also increased.
In the meantime, you can give your home a well-deserved face-lift based on home renovation trends in 2023. DIY home improvements and improving your property's design, such as budget-friendly kitchen updates, will help boost your asset NET value once inflation and recession are behind us.
Dodge the bullet of instant regret!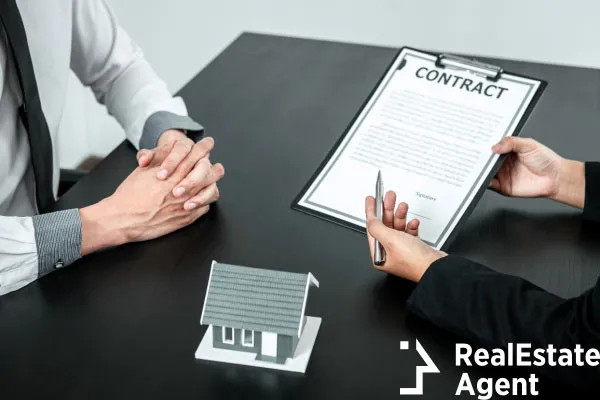 The second alternative is selling your asset despite economic adversities. However, this might infer certain concessions on your behalf. If you entertain the question, "Should I sell my house during inflation?" you must also consider that the housing demand is super low. Consequently, you'd have to settle for a more modest selling price.
Due to rising costs, many will want to sell without essential property repairs and updates. However, we must warn you that selling a house as it is comes with financial risks.
Secondly, you can think of cost-effective solutions, such as selling your home without a realtor. Then, you must take into account the inherent risks, such as lowballing yourself and getting scammed. Without an expert representation, how to close a deal on a house alone can be a hassle without the proper answer to "How long does closing on a house take?"
This is how you close a deal on a house during inflation.
Suppose the closing day has come. Competent realtors will be there for you and inform you about closing costs on a house peppered with some tips on lowering them. However, expect that inflation has boosted the ten percent down payment. So, suppose a house sold for $200,000 before 2020, then the down payment was $20,000. Now, the same home costs $250,000, meaning you'll have to pay $25,000 upfront.
Raised house closing costs (the amount of money you pay lenders and other vendors for closing your loan) will imply an extra two to six percent of expenses. Sometimes, buyers and sellers can jointly settle the score. Buyers can achieve closing costs assistance or the so-called seller concession in exchange for skipping minor home repairs.
The excruciating waiting period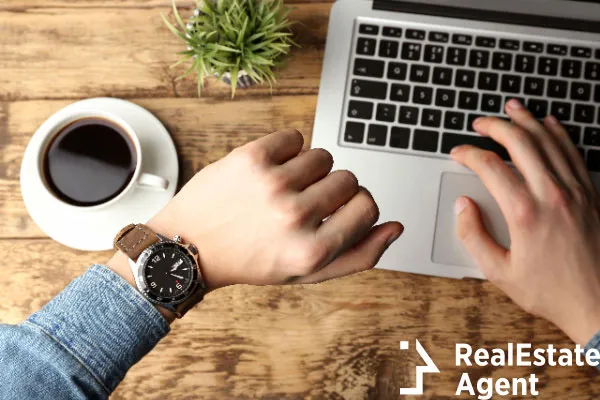 You may wonder, "How long does closing on a house take?" Unfortunately, the closing process depends on numerous factors and can vary between one week and two months. Suppose you can afford to pay in cash instead of a mortgage. It will definitely speed up the waiting process, so you'll have the home keys in about a week.
How long does closing on a house take with a mortgage? Anticipate about 30 to 45 days of waiting period after you sign your contract. The downside of benefitting from first-time buyer programs and government loans is a more extended waiting period due to stringent requirements. Inflation may further obstruct the process.
Suppose you're exhausted by the maddening waiting period. Plus, you wish to bypass the high closing costs on a house. Then, owner-financing can be the ideal solution for you! Owner financing implies no intermediaries, such as banks, substantially less closing fees, and a faster closing time.
The bottom line
Though the housing market has come to a standstill, homebuyers and investors must remember that real estate never ceased to be a recession-proof investment. Since inflation and mortgage rates are unpredictable, buyers are better off purchasing a property today than tomorrow. This approach can still give sellers an edge.
So, "Should I sell my house during inflation?" By all means, that decision is entirely up to you. However, you should expect a more extensive listing period under the current circumstances. Secondly, you may have to adjust the initial price to the demand. Thirdly, the closing costs on a house can also be more expensive than in an inflation-free market.
We recommend buyers purchase a property as soon as possible (if they must) to avoid another inflation. Then, they should expand their home search. Additionally, they must remember to keep a spotless credit history and improve their score to benefit from an outstanding loan!
Are you one of those owners who often ask, "Should I sell my house during inflation?" What's keeping you from doing so? Our comment section is open for a revealing discussion! If you enjoyed reading this article, please smash that like button, and share it on your social media account!