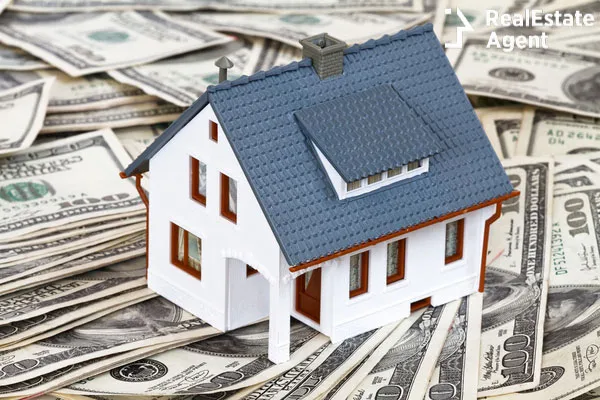 While paying cash for a home makes sense in some ways, it's not ideal in all situations. Here are the pros and cons of buying a home with cash.
Pros
A cash home buyer is an attractive buyer. Home sellers love home buyers with cash, because they can make the sale quickly, don't have to shell out as much to the banks, don't have to make sure you are prequalified and don't have to wonder if the deal will fall through due to financing woes.
You have an "in" with motivated sellers due to the hassle-free nature of the deal. You can also edge out other buyers in a bidding war by sweetening the deal with cash they may not have access to if they've hit their ceiling.
Cash may get you a better deal in depressed markets, because the lure of cash on the barrel is strong. A seller trying to hold out for a higher price may fold if they feel they can take the money and run.
You don't have to deal with mortgages, especially attractive if interest rates are high and homes are overvalued. You don't want to end up with an upside-down loan, and paying cash eliminates that possibility. You can always take out a line of credit against the house later if needed.
Sometimes cash is the only option, especially if you've had a few foreclosures in your home buying history. In such cases, cash cuts out the frustration and humiliation of trying to get a loan with bad credit. This can also help if you are trying to buy a second property and have an existing mortgage already.
Cons
Your cash will be gone if you buy a home with it. Well, not gone, but tied up for the indefinite future. Your ability to invest in verticals with a higher rate of return will also be gone, as real estate generally appreciates more slowly than other forms of investments. Exceptions to the rule do exist, and buying a depressed property for cash in a soon to gentrify neighborhood can provide a staggering ROI – just make sure you don't misjudge or get a lemon.
Liquidity may become a concern. If you tie up all your cash in a house, then something happens and you need to liquidate, you could get soaked badly. Having all your eggs in one basket is fine as long as you only need eggs – but if bread becomes the immediate need, your eggs could be a hindrance to solving your problems.
Bank accounts mean you have instant access to cash, and even brokerage or money market accounts can be liquidated rapidly – a home, however, can end up being an overall loss if you are forced into a sale without notice. You can borrow against the equity in your home, of course, but that may eliminate the pros of buying with cash in the first place, and can incur fees and be subject to borrowing limits.
Paying all cash for a home can make sense in certain situations, with certain real estate markets involved, and for specific people. Just make sure you look before you leap!