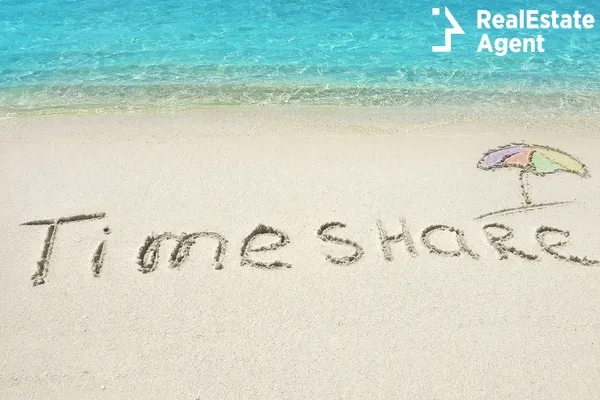 Timeshares have been a huge success in the US for a few decades, starting in 1965, when the first hotel-condominium was built in Hawaii. How did timeshares come into being? Well, real estate developers who wanted to speed up the sale of their condos invented partial ownership and thought of selling the right to live in their apartments for one week every year.
The concept proved so popular at that time that it really took off during the '70s and '80s. Back then, owning a timeshare unit was associated with wealth and prestige. It was a way of securing great accommodations in exclusive resorts with plenty of amenities.
But tourism has evolved a lot since then and holidaymakers have many more options to choose from. In the current context, is it worth buying timeshare units? Or is it better to buy a second home all by yourself?
What is a timeshare unit? Is it different from a hotel room?
This kind of accommodation would fit somewhere between a rental property and a hotel room. Timeshares are usually larger and more luxurious than hotel rooms and come with one, two or more bedrooms, each with a full bathroom. For self-catering, there is a fully equipped kitchen, a dining room as well as a living room. When you purchase a timeshare unit, you pay for your accommodation in advance for the following years. Also, a maintenance fee is mandatory every year to keep the suit and the whole complex in good condition.

How many years does a timeshare contract last? It may be as short as five years or valid for 99 years. But in most cases every year you are entitled only to a week's stay. You have to make sure you know what you're getting yourself into before you decide to buy.

Sales techniques employed in selling a timeshare unit have become extremely rough and coercive. If you've ever been to a timeshare sales presentation, then you know how it unfolds. However, the new vacation clubs try to put on a more consumer-friendly mask and leave the hard-sell pitches behind, but overall, timeshares don't have a good reputation. Try to find a real estate agent to rent or buy a property and you will immediately understand the difference.

So, there is a huge discrepancy in the way timeshares and hotel rooms get occupied. Since timeshare units have a high upfront cost, they are usually sold to high-earners. Hotels, though, receive most tourists from various travel agents. There is a proactive approach in selling a timeshare and a lot of effort is put into each presentation, while hotels don't persuade their tourists to book a room at all, but let their ratings and reviews do the job for them. Moreover, hotels offer great deals for early bookings and many have their own reward system or loyalty cards.
Now, you may wonder if you have to go on holiday to the same resort every year after you purchase your timeshare unit. The answer is no, you can go to different places without giving up on your unit. You have the option to exchange your timeshare and enjoy a holiday during a different time of the year at a different resort. In fact, most developers have turned towards the points system and you should make yourself familiar with the RCI (Resorts Condominiums International) owned by Wyndham.

I want to buy a timeshare
What are the timeshare pros and cons?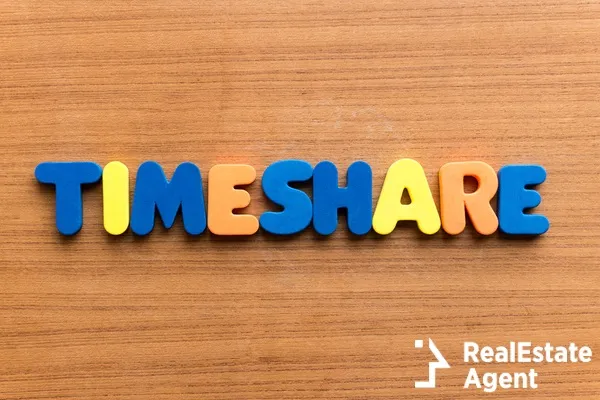 There are two types of timeshares: right-to-use (RTU) and deeded timeshares. The former type is similar to co-ops in the sense that you don't own the suit or any real estate. The right-to-use contract allows you to spend the same week every year in that suit for a certain number of years or for the rest of your life. The deeded timeshares actually transfer the ownership of the building for a week, thus allowing owners to sell or rent them a lot easier.

Unfortunately, the main disadvantage of timeshares lays in the way they are marketed. Aggressive salespeople are trained to pitch vacationers and seduce them with free gifts, taking advantage of their lack of knowledge about this type of property. The initial pitch may take up to two hours in which all the advantages are emphasized. Now, timeshares are not bad investments if the math is working in your favor. When you have kids, having a larger apartment for the whole family is better than staying in a small hotel room.
The point is to make a decision later not on the spot, under the pressure of the salesperson. They'll manipulate you, they'll play on your emotions and desires and will even find a quick financing option. Don't say "Yes!" and don't sign on the dotted line until you give that offer a second thought and do your homework on the topic. There are plenty of bad reviews that might not have been there had people refrained from impulse-buying.

When you purchase a timeshare unit you have to pay a maintenance fee that keeps growing year after year. This is a pro and a con at the same time - maintenance is a never-ending chore no matter what type of property you own. Then you also get your share of property tax and insurance.

Other disadvantages of timeshares are:
The pressure to occupy the unit even if it's not the best period for you. You'll be under pressure to travel even if money is scant.
There are a lot of scams out there that revolve around timeshares - especially companies who claim they can get you out of a timeshare contract legally.
Timeshares are generally hard to resell and don't appreciate over time.
Some of your capital is stuck in the timeshare and you can't use it for other purposes
Are there any positive aspects in owning a timeshare? Of course, there must be. And the first and most important one is that by owning one you are forced to take some time off.

Other advantages are:
Lower down payment than on a second home or vacation home.
You can purchase a timeshare unit with a personal loan that is unsecured, so you don't risk losing your house in case of default.
As long as you keep your unit, you may enjoy cheaper and more comfortable accommodation. For example, the average cost of a timeshare in the US is $19,000 which means that you will spend about $633 + maintenance fees each year for a one week holiday. Factor in the location, the facilities, the exclusivity and the amount of space that you get.
No need to pay property tax or any repairments as everything is included and taken care of.
Whether a timeshare is a good option for you or not also depends on the amount of savings that you have. If you don't feel that buying a timeshare requires a huge effort on your part, then it means that you can afford it and it may work well for you and your family.

Can I sell my timeshare later?
Yes, you can try to sell it but it's very unlikely that you will recover every single dollar. Timeshares are like a car - their value drops dramatically from the moment you sign the contract. A real estate agent specialized in timeshares and vacation rentals may be of great help especially in very popular destinations. If you have a hard time selling your timeshare, you may want to rent it. Let your friends know about your timeshare so if you don't feel like going on vacation in one year, you can let someone else use it. Renting your timeshare allows you to recover part of the cost. However, you may still be going on a holiday so you're not actually saving any money. If you really want to get a great deal, try to buy a pre-owned timeshare. They usually sell for a lot less than their owners had paid for them.
Do real estate agents sell timeshare units?
In most states, the salespeople who try to sell timeshare units are required to have a real estate license. Real estate agents are dealing mainly with transferring house titles. They help their principals buy or sell something more tangible, not a supposed amount of time. And they also deal with renters who are ready to rent their first apartment or to move in a new one. Nevertheless, nothing should stop you from talking to a real estate agent and ask for their advice, especially in a tourist destination. Even if timeshares are such a distinctive product, they'll help you figure out the best offer on the market.
But, there is an alternative to timeshares. It's called fractional ownership. It works exactly like deeded timeshares, but there are up to 12 owners instead of 52 separate owners. So, you can become the owner of a beautiful villa overlooking the ocean, with great amenities and even an infinity pool - but only for a month or so every year. And that could cost you as little as $20,000-30,000, depending on the region and on how many fractional owners that property has. A positive thing about fractional ownership is that you can sell your share later and benefit from the appreciation of the property. You may even take home a small profit! A lower number of owners means less wear and tear. And due to the larger stake everyone has in that property, the property is better maintained.
Considering that fractional ownership is not such a popular option, it might be difficult to find lenders willing to give loans for this kind of arrangement. However, it's not impossible. So take your time to analyze whether full ownership of a vacation property deserves all the hassle and stress. You may even want to do a SWOT analysis by the book. Take your time! Good offers will be here tomorrow, too, if they really are that good.

Timeshares vs. vacation homes
If the whole timeshare business seems too complicated and hard to navigate is because most resorts try to maintain a high occupancy rate. They are competing with vacation homes. There are so many online listing websites like Airbnb and VRBO that managing a vacation home is a piece of cake. The main benefit is, of course, the fact that you own the property. The cost of a timeshare unit can easily be a downpayment for a second home. Let's not forget that your property can also appreciate over time. It can be as small as a studio apartment or a one-bedroom condo. It doesn't have to be huge. However, try to find one in a good location. In real estate, location is everything.

Now, where would you spend your next holiday? Would you like to own a timeshare or a second home? We would love to find your opinion on this topic, so feel free to leave a comment.