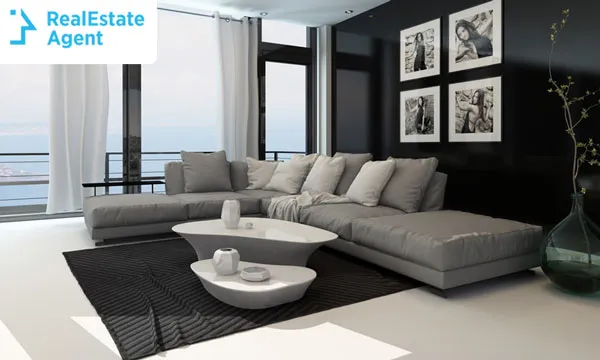 There are a few reasons why real estate investors choose furnished homes instead of "naked" properties when playing the landlord role. Sometimes its because they intend to attract short-term lease tenants – to whom the furnished rental is usually much more attractive than the naked competition – of even vacation home's tenants – to whom the furniture is almost essential. You can't enjoy a vacation with no bed, sofa, appliances etc. But, most of the times, regardless of that, it is the fact that they can charge the tenant a little bit more rent because they can include the cost of the furniture in it.
With that in mind, our team at RealEstateAgent.com has collected some furnished rental tips for real estate investors. Here they are:

Discover your audience

This might seem like too broad of an advice, but if real estate investors don't have a tight grip on the audience in which they are targeting their furnished rentals, everything else will crumble like a house of cards. This is easy, though. Furnished rentals will never be targeted for the so-called "Baby Boomer" generation - as it's highly unusual for someone within that age bracket not to have their own furniture already - and are more likely to be marketed as some sort of temporary housing because the number of people that do prefer to use someone else's furniture is minor. The ideal audience for furnished rentals is made of young people in their early years of living alone (first-timers especially), people looking for short-term leases whether because they are in a moment of life transition - a divorce, an employment relocation - or because they are looking to enjoy a long vacation on a specific place.
To figure out which is your case, you'll need to take a look at the location of your property and the characteristics of your house. If you live on the coast or any place that is used to attract tourists, your audience will tilt more to the vacation home/super short-term lease. If the furnished rentals in question are located in urbanite places with booming markets, it will tilt more to people looking for temporary housing. But that's just the general idea; you'll still need to look at the type of property you have to better determine your audience. Take New York, for instance. You would say it's an urbanite place, perfect for temporary housing, right? Sure, but you could have in the big apple both the furnished apartment studio perfect for a young first-time tenant with no money to invest in décor, and a two or three bedroom furnished apartment with high-end luxury décor for a corporate executive (and family) that got transferred and needs temporary housing until he/she finds a place for them to buy (or until their short-term lease ends, because they'll probably get transferred to another place again). So the math equation is always: where is my temporary housing + how is it like = my audience.

Home Staging it to your audience
Maybe Home Staging is not the best term here, because the way we use home staging in real estate is to denote a fantasy through which the home buyer falls in love by the idea of that furnished apartment or house. Normally, once it sells, the items are taken back, and the buyer gets the house naked. But in the case of furnished rentals, the decoration inside the property is something the tenant will actually live with. As we said, it's all about making the tenants pay a little bit more because of the furniture you provide them, so you better ensure useful to them.
How to do that? Instead of shooting in several directions to see if it hits something, your home staging should be narrowed to your potential audience and made in a practical manner to it. If it's a cabin in the woods utilized as a vacation home, invest on practical items and furniture for mountain activities: a storage compartment designed for boots and fishing sticks, a rug that cleans mud nice, and an electric sort of fireplace (if natural is not available) are all useful additions that makes the Tenant think "Oh, it's great the house already has it; I won't need to buy one".
If it's a temporary housing short-term lease kind of deal more than a vacation home, invest in smart home gadgets to make the house attractive to the person renting the place. Or even novelty items, like a Nespresso machine or even an arcade - why not? The idea here is to make him (or her!) think "Oh, I wouldn't buy this myself, but it's great that it already comes with it!"


Market it to your audience
When we list our properties we usually take pictures that showcase how spacious the rooms are. We aren't telling real estate investors not to do that. Size always matters. However, if we're pushing for a rent increase because of the furniture inside the place, it's good to zoom in on some details to highlight how the furniture of that temporary housing will benefit whoever ends up living there; short-term lease or not. In the end, what you need to do is sell the desire for that furniture. The worst thing a furnished rental Landlord can hear is a question regarding a price change on the rent if a piece of furniture is removed from the equation because the tenant doesn't really need it and doesn't want to pay for it. Sell your furniture as much as you're selling the apartment. Namedrop it. Put it on display. Make them fall in love with your furniture.

Personal property insurance
This is one of the most important furnished rental tips for real estate investors. Avoid letting your investment go down south and double up on your personal property insurance coverage. You want (you need!) your furniture to endure the longest they can with the least depreciation possible if you're going to continue charging an increased rent price. If you have to change it every time because it breaks, you'll have to spend a lot of money. Personal property insurance is a must when someone else is using your stuff.
Another important piece of advice on the security of the objects inside your house is to get a lawyer to make your rent agreement as sharp as you can regarding how private property damages get settled without disrespecting any of the basic Landlord-Tenant's Rights.

Learn your deductible property expenses
Did you know that you can get some tax breaks or even deduct some of your property expenses when you rent your place, even if it's a short-term lease? If you rent for at least 14 days in a row of a year, you might be eligible for it, as the IRS will not consider the property a second home. The key to this one is organization; so, even before you start to do your research on the specific tax breaks your furnished apartment might be eligible for, keep things organized! Having the receipt for every little thing you bought for the décor is very important.

Keep an open eye for new décor trends
Speaking of décor, depending on your audience and the appropriate furniture, your apartment can look old fast. Always be on the lookout for how the trends are evolving so you can, between one tenant and another, change one piece or another and keep your house attractive and not outdated.