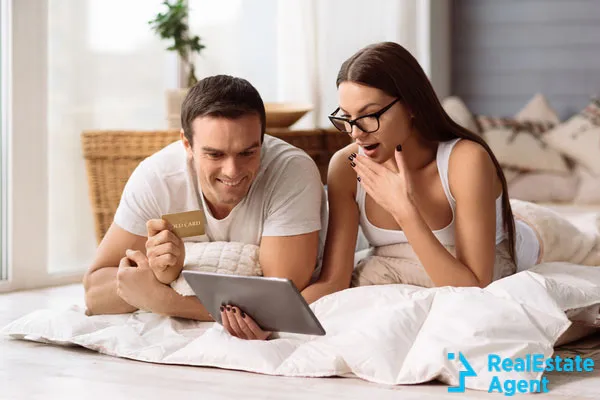 Many young people are beginning to enter the next stages of their lives, and those stages can include more permanent jobs, children, marriage, and even home ownership. While many millennials are hesitant to consider building or buying a home, now may be the best time to break into the housing market.
Here are just a few reasons that now is the best opportunity for millennials to shop in high-value areas, such as real estate in San Diego, for example. No time is too early when it comes to establishing a future for yourself, and the future has never looked brighter for young people to begin buying homes.
The price of rentals is rising…and rising! It's becoming harder and harder for people to afford their apartments, condos, and houses with the cost of renting becoming more and more outrageous. New job or a recent marriage may make it a good time to pick a city and settle down, so consider buying before you get caught in the renting cycle.
Buying a home lends you more control. From a decorative standpoint, being able to paint walls, replace fixtures, and remodel your home is a freedom most rentals don't allow. But when you buy a home, you can install new systems for heating, lighting, and even water, so you can save money in the long run without angering a landlord.
Many millennials want to buy homes. This makes the market look very good, and many sellers are adjusting to appeal and cater to the rising age group. The demand is high that even real estate agents are educating themselves on Effective Ways to Market Real Estate to Millennials. New adjustments are being added to homes, and it's a good time to be young and interested in a house. Millennials tend to like upgraded technologies when looking for the home they want to make theirs, so if you want to sell to a millennial, upgraded appliances, and making the home feel newer can help ensure the sale goes through.
Homeownership is down. People just aren't buying homes in any age group. This may seem like a con, but it's actually beneficial to people who actually want to buy a home. More selection, little competition, and a lot of room to bargain can provide a great deal for first time home buyers, and provides motivation for those looking to sell a home.
Down payments are manageable. With mortgage qualifications and down payments as low as 3.5%, getting a loan and affording a new home has never looked easier. With the proper guidance, many young people can easily become homeowners without too much hassle or stress.
Interest rates are low. Lower than they've ever been, actually. These historically low rates are estimated to climb in the future, however. It's best to jump on the bandwagon before it leaves, so be sure to budget out a plan to buy a home while there's still time!
While it's a popular belief that many millennials have no desire to buy homes, it's actually quite the opposite. According to a number of surveys, many millennials are looking for opportunities to become independent in every way, which includes owning houses. Now is the perfect time for them to achieve that dream. Recent events in the past 20 years have produced the perfect storm for aspiring homeowners, with low-interest rates and high possibilities for people to stumble across and afford their dream houses.